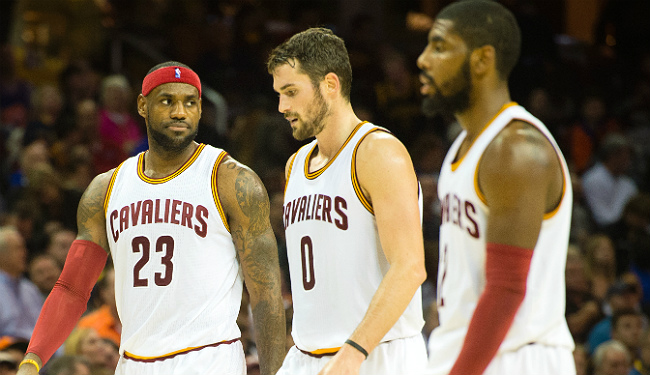 When a team makes a coaching move midseason, it's often because things are already really bad and the front office wants to mix things up or start the search for a new head guy. Which makes the position Tyronn Lue is in so difficult. The Cavs are in first place in the East, and removed David Blatt despite winning 11 of their last 13 games before letting him go. The problem, of course, was that the two losses were to the Spurs and Warriors and general manager David Griffin indicated that "pretty good" wasn't good enough.
So what can Lue do? He has three highly paid stars in LeBron James, Kyrie Irving, and Kevin Love. Love has been in a funk in recent weeks, although he has showed signs of returning back to normal. Irving is still trying to get back to 100 percent after offseason surgery. And LeBron is LeBron, and we all know how difficult it is to tame the King.
The former Doc Rivers assistant brings the oft-mentioned "playing experience" that some guys want. Reports were flying around after Blatt's ousting that James wanted that type of coach, and Lue certainly brings that to the table. If he's going to get through to James, Irving, and Love, he may need a little tough love, and he's trying that already with some of his comments to the media.
Before Saturday's loss to the Bulls (and his first game as head coach), Lue sounded off on the young guys finding a better way of balancing their personal brand and earning potential, and playing team ball to maximize wins. Which, all things considered, is common sense, but isn't something guys like Irving, Love, and to a lesser degree Tristan Thompson, are used to hearing.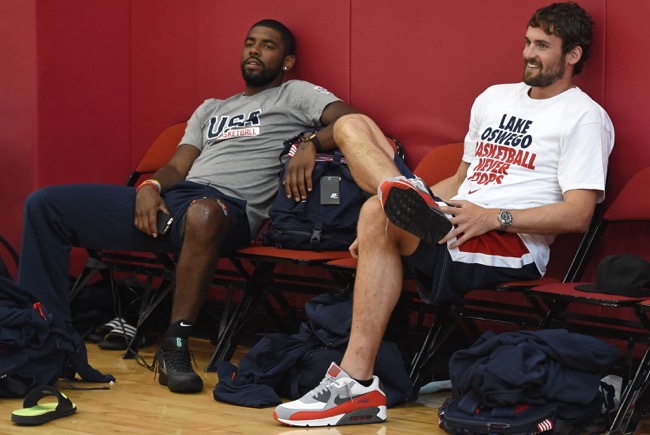 When those guys played for losing teams, stats and cash mattered an awful lot because the window isn't exactly infinite when it comes to max contracts. What Lue is trying to emphasize is that those things typically take care of themselves when the team wins, and that's something LeBron had to learn too – even if those formative years came in Miami.
"With our young stars, with Kyrie and Kevin, they're young, so it's still about their brand and different things, it's just way different," Lue said.

[…]

"I talked to our team about, 'if you win, everybody's brand is better,' " Lue said Monday, before the Cavs beat the T'Wolves. "If you win as a unit, everybody gets credit for it. Just trying to keep instilling that in our guys because, you know, we still have a young group of guys. Just gotta keep instilling that message. If we win, everybody's taken care of, so that's the message."
Dealing with stars is an inexact science. There's no one right way to get guys to fit in, and personalities often clash or don't mesh well together. Those things take time even with the most professional and experienced guys, and for all the criticism, Irving and Love are still extremely young.
But Lue, James, and the Cavs front office don't have time to wait for things to gel. After losing the Finals last year, the expectation was that Cleveland would be back and healthy, and could easily challenge Golden State after pushing the Warriors despite being shorthanded in the 2015 series. James isn't getting any younger, though, and he might not have many years left to play at an MVP-caliber level. That's why Blatt was fired even though he was winning a whole bunch of games.
Lue has to win over the locker room midseason, a hard enough task for an experienced coach taking over a losing team that's playing for a draft pick. For a contender with three superstars and enough expectations to fill Lake Erie? It's asking even more. So he's going to try anything he can, even if it means putting a little extra pressure on Irving and Love to step up.