We have arrived at the final 10 (or so) games of the NBA season, and in the Western Conference, there is no more clarity now than when the season began as to who will make the playoffs and play-in tournament. The Nuggets are the only team to have clinched a playoff berth so far, while the Grizzlies and Kings are not far away.
From there, everything gets really murky, as the gap from fourth to 12th in the West is four games, and sixth to 12th is only two games. That means every team in the mix is one hot streak from jumping into a guaranteed playoff spot, or one cold spell from missing the play-in entirely. What's been so striking about the West this season has been how high-variance seemingly every team has been, aside from the top three and bottom three. That only adds to the difficulty in figuring out who will rise to the occasion to close out the season, because very few of these teams can be trusted to put together a consistent stretch of good basketball.
Here, we're going to try and look at the path facing each team in the stretch run, highlighting the difficulty of their schedule, health situation, and what has to happen for them to punch their ticket to the postseason.
4. Phoenix Suns (38-33; 23-12 home, 15-21 road)
Remaining Schedule: @Lakers, @Kings, vs. 76ers, @Jazz, vs. Wolves, vs. Nuggets, @Thunder, vs. Spurs, vs. Nuggets, @Lakers, vs. Clippers
The Suns should make the playoffs, but with Kevin Durant out, they haven't been able to separate themselves from the pack in the way they thought they would after the trade deadline. Durant may return for the very end of the season — I'd figure the Spurs game at home is the target date based on the reporting that's out there — and with him in the lineup they've looked dominant. Without him, there's just not a lot of depth on the wing and their schedule is not particularly friendly. The Spurs game is the only one they get against an actively tanking team, as everyone else is fighting for playoff position.
The next four games will be particularly telling. Their one home game against Philly isn't really much of a home game, as it comes on the second leg of a back-to-back and they'll have to fly back after playing in Sacramento. If they can get through that stretch at 3-1, they should sew up the 4 or 5-seed. If they stumble at, say, 1-3, things could get very tight for Phoenix in terms of dodging the play-in.
5. Los Angeles Clippers (38-34; 19-16 home, 19-18 road)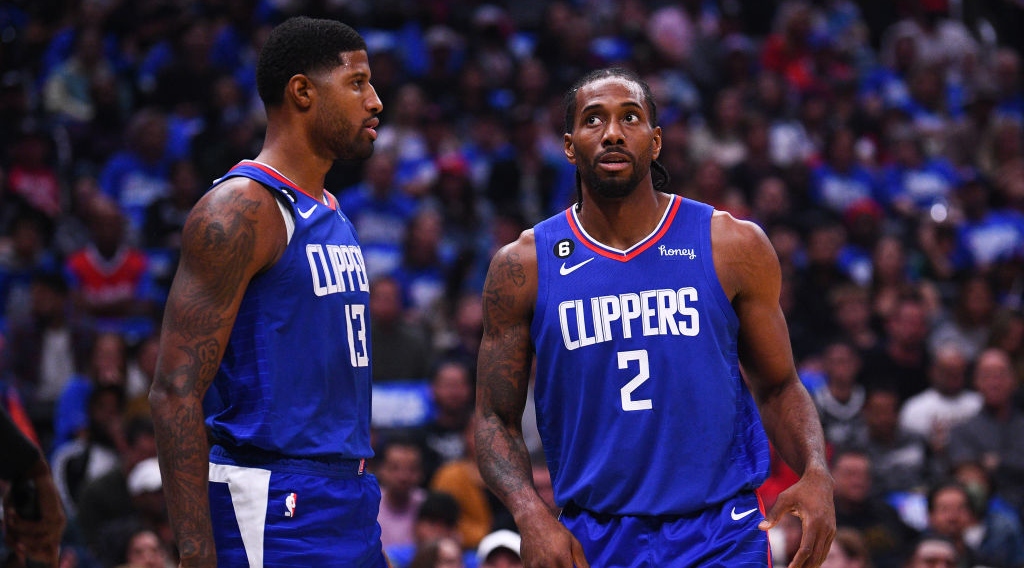 Remaining Schedule: vs. Thunder, vs. Thunder, vs. Pelicans, vs. Bulls, @Grizzlies, @Grizzlies, @Pelicans, vs. Lakers, vs. Blazers, @Suns
Of this group, I'm not sure any team's inconsistencies have been more maddening than the Clippers. When it's all clicking, they look like the contender everyone thought they'd be in the preseason. However, they rarely carry a good effort from one quarter to the next, much less one game to the next, and as such, they find themselves needing to scrap down the stretch rather than gliding into the postseason. This upcoming four-game spell at home is where they should be able to solidify themselves as a top-5 seed. They are not a dominant home team like a lot of the other teams on this list, who have had most of their struggles on the road, but with two games against OKC, then the Pelicans and suddenly feisty Bulls, there's a chance to go 4-0 and vault into the 4-seed given the Suns aforementioned road trip. That would require them playing up to expectation for four straight games, though, and it's hard to believe in them to do so.
6. Golden State Warriors (37-36; 29-7 home, 8-29 road)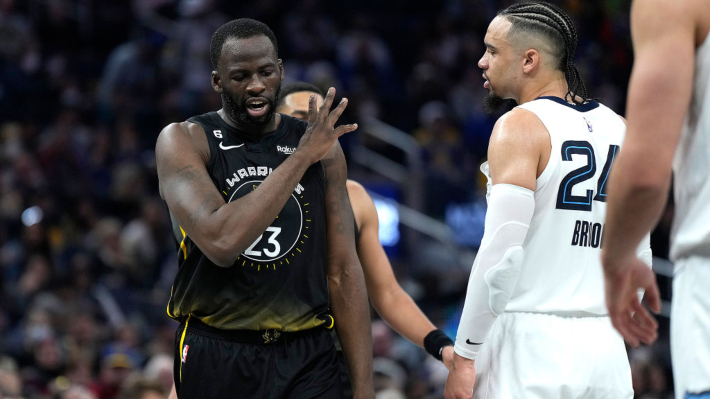 Remaining Schedule: @Dallas, vs. 76ers, vs. Wolves, vs. Pelicans, vs. Spurs, @Nuggets, vs. Thunder, @Kings, @Blazers
The Warriors home-road splits are the most baffling thing in the NBA this season. It doesn't make sense how a team can have the third-best home record in the NBA and the third-worst road record simultaneously, especially considering they're one of the most veteran groups in the league. I'll never understand it, but the sample size is too large to ignore at this point. They finally won a road game on Monday, but it required facing the actively tanking Rockets to get it.
On the positive side, five of their last nine games are at home, and they figure to be heavy favorites in four of them (the Sixers being the exception). If they can just keep doing what they've done all year at home, they might enter that final stretch of three road games with a chance because Portland is very close to pulling the ripcord on the season, Denver is prone to mentally checking out once they clinch the 1-seed, and Sacramento might also be locked into its position by the time they meet. That's the optimistic take. The flip-side is, Andrew Wiggins is still out and if they lose to Philly and drop one of the other games at home, it's really hard to count on this team to pick up results on the road even against teams with little to play for. A loss in Dallas on Wednesday would drop them to 7th in the West, and would make those home games, particularly against the Sixers, even more critical to win.
7. Dallas Mavericks (36-36; 22-14 home, 14-22 road)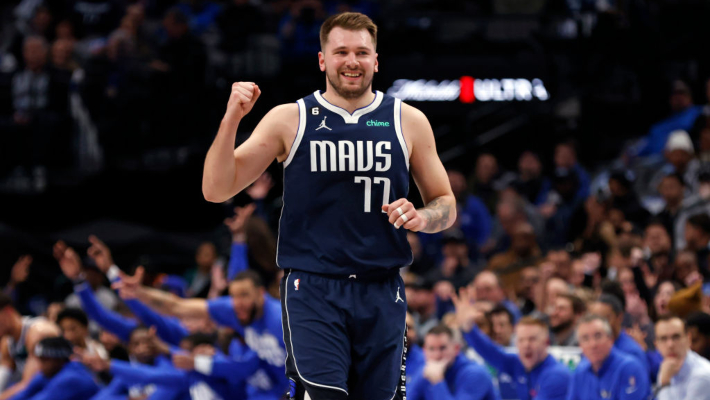 Remaining Schedule: vs. Warriors, vs. Hornets, @Hornets, @Pacers, @Sixers, @Heat, @Hawks, vs. Kings, vs. Bulls, vs. Spurs
Dallas is hopeful to get Luka Doncic back soon from his thigh strain, but his status for the Warriors game is unknown. Kyrie Irving has played the last two games with his foot soreness issue, but was wearing a walking boot after the Grizzlies game as a "precautionary measure" after aggravating it in a loss to Memphis. The health of their two stars is the cloud hanging over Dallas, and even with those two in the lineup, they haven't exactly mown down the opposition. The Warriors game at home will be huge because they can jump into 6th with a win and then have three straight games against bad teams: a home-and-home with Charlotte and then a visit to Indiana.
After that, things get trickier as they face three East teams fighting for playoff and play-in position on the road. The schedule is about as friendly as anyone's, but Dallas has to take advantage of that. Like the teams above them, the next four games figure to paint a picture of just how hard they'll have to work over the final two weeks to make the playoffs.
8. Minnesota Timberwolves (36-37; 20-17 home, 16-20 road)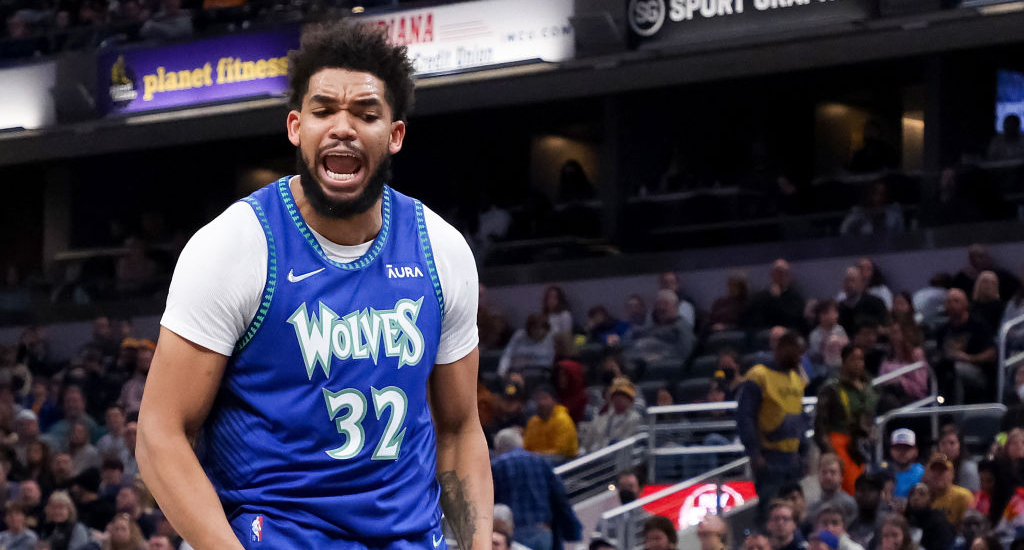 Remaining Schedule: vs. Hawks, @Warriors, @Kings, @Suns, vs. Lakers, vs. Blazers, @Nets, @Spurs, vs. Pelicans
The good news for Minnesota is they are reportedly optimistic Karl-Anthony Towns will finally return to the lineup this week, possibly debuting against the Hawks, and Anthony Edwards likewise should be back soon. The bad news is, their upcoming road trip is a hellacious one. They need to beat the Hawks at home and hope to steal one on the road just to keep pace, but that will not be an easy task against three very good home teams, with the first two coming in the form of a back-to-back where they might not want to play their two stars coming back from injuries in Sacramento. After that, they have some very winnable games, but their margin for error may be very slim by the time they get there.
9. Oklahoma City Thunder (35-36; 22-15 home, 13-21 road)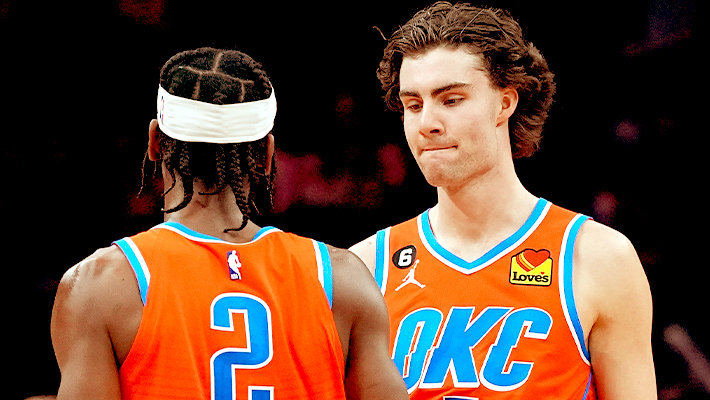 Remaining Schedule: @Clippers, @Clippers, @Lakers, @Blazers, vs. Hornets, vs. Pistons, @Pacers, vs. Suns, @Warriors, @Jazz, vs. Grizzlies
The Thunder have been one of the best stories in the NBA this season just by being in this position with 11 games to go. Shai Gilgeous-Alexander has been an All-NBA player this season, and as long as he's in the lineup, they have a legit shot at the postseason. The schedule is not doing them a ton of favors in this closing stretch, as seven road games, including three straight in L.A. to start, isn't ideal for a team that, like so many, has struggled on the road. If they can swipe one in L.A. by defeating both the nightlife and either the Clippers or Lakers, that'd be a big step, because the middle of this stretch is soft.
They'll likely be favored or close to it in the four games after their L.A. visit, and considering the difficulty of their closing stretch, they might need to win all of them — although by the time they get to the season finale against Memphis, the Grizzlies could be resting up for the postseason. What's wild to think about is their visit to Utah on April 6 could be a massively important game for the play-in race, which no one would've expected back in October.
10. Utah Jazz (35-36; 22-13 home, 13-23 road)
Remaining Schedule: vs. Blazers, vs. Bucks, @Kings, vs. Suns, @Spurs, @Celtics, @Nets, vs. Lakers, vs. Thunder, vs. Nuggets, @Lakers
Like OKC, the Jazz just being in a play-in spot in late March is an incredible feat. They were not supposed to be this good, especially after selling at the deadline to help facilitate the three-team deal with the Wolves and Lakers, and yet here they are, one game back of Minnesota and a half-game up on L.A., the two teams they theoretically helped out at the deadline. The Jazz do get the benefit of having more home games remaining than road games, but three of those are against the Bucks, Suns, and Nuggets, which will be games they are underdogs in.
That said, they've thrived in that role all year and are capable of jumping up and biting anyone at any point if they don't bring their best. The health of Lauri Markkanen, who sat out Monday's win over the Kings with a back injury, is going to be something to monitor moving forward, particularly as they have a pair of back-to-backs left on the schedule. While it's probably not likely considering the upcoming schedule for Utah, their visit to L.A. to end the season could be a play-in game for the play-in tournament, which would be truly incredible to see.
11. Los Angeles Lakers (35-37; 19-17 home, 16-20 road)
Remaining Schedule: vs. Suns, vs. Thunder, vs. Bulls, @Bulls, @Wolves, @Rockets, @Jazz, @Clippers, vs. Suns, vs. Jazz
There's apparent optimism that LeBron James will be back in the Lakers lineup at some point before the end of the regular season, but when that happens is kind of important to how optimistic the Lakers should feel about their chances of making a move up the standings. The schedule isn't exactly a gauntlet, but nine of their last 10 are against teams that will have something to play for, with the lone exception being a visit to Houston that should be a nice respite in the middle of a road-trip — I say should because last time they went to Houston, they lost.
Anthony Davis has looked really good again at times, which bodes well for L.A., but despite looking better, the results haven't been there to vault them into firm play-in position. The road trip to Chicago, Minnesota, Houston, and Utah will be particularly important, as those should be winnable games despite being on the road, but L.A. hasn't taken advantage of winnable stretched much this season. How they navigate that spell before coming back to L.A. for a "road" game with the Clippers and home tilts against the Suns and Jazz will determine where (and whether) their season continues into mid-April.
12. New Orleans Pelicans (34-37; 22-13 home, 12-24 road)
Remaining Schedule: vs. Spurs, vs. Hornets, @Clippers, @Blazers, @Warriors, @Nuggets, vs. Clippers, vs. Kings, vs. Grizzlies, vs. Knicks, @Wolves
It goes without saying that beating the Spurs and Hornets at home is a must for the Pelicans if they're to have any chance of climbing into the play-in, because after that their schedule gets nasty. This is a team that was looking like a top-4 contender early in the year before injuries started to derail their season and they have simply not gotten back on track. Zion Williamson's next evaluation for his hamstring injury is supposed to be this week, but given the lack of reporting on there being optimism about his return, I'm not anticipating him factoring into this stretch run much at all. Obviously their outlook changes dramatically if he can play at least half of these games, but if not it is an uphill battle.
A hellacious road trip is on the horizon, where beating Portland is going to be a must, and then they're going to have to flex their muscle at home against four teams that are above them in the standings. It's a tall order, but this team found a little something last year around this time to grind their way into the play-in and parlayed that to winning the 8-seed. They'll need to capture that magic again to chip away at the teams in front of them.