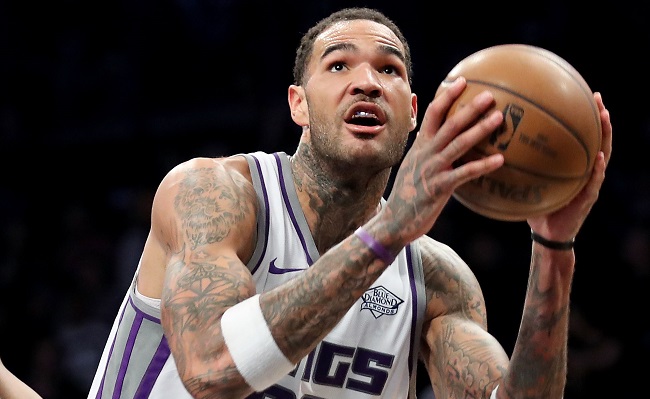 The Sacramento Kings selected Willie Cauley-Stein with the No. 6 overall pick in the 2015 NBA Draft and, upon arrival, there was considerable promise for the former Kentucky big man. While he wasn't a top-tier offensive prospect at the college level, Cauley-Stein displayed a rare combination of size and potential on the defensive end, with plenty of room to grow into a player that could be a two-way terror at the NBA level.
After three seasons in the league, Cauley-Stein has yet to fully live up to high expectations but, on Monday, the 25-year-old didn't shy away from the potential impact of his upcoming contract year. In fact, the talented big man made it clear that his central focus was the contract he'd like to receive after the 2018-19 season is complete.
"I'm ready to get paid," Cauley-Stein shared with James Ham of NBC Sports California. "This is what we've got to do, that's what type of focus I'm on… I'm ready for it. I've seen everybody else – all my peers. Alright, I'm ready for that. What do I got to do to do that? That's what they're doing? Alright, I'm going to go ahead and do this now. I was doing it this way, obviously it wasn't working, so now lets do it this way."

Of course, Cauley-Stein is far from the only NBA player focused on his financial security, both in the present and future, and there is nothing inherently wrong with wanting to "get paid" on his next deal. In fact, Cauley-Stein went on to outline some of the reasoning behind his express desire.
"Regardless of anything, I need this, right now, to change everybody's lives that are believing in what I'm doing," Cauley-Stein said. "That's money. It's richer than money, but I just need the money to do what I really need to do."
It isn't always comfortable to grapple with the reality of player salaries and some will undoubtedly push back on Cauley-Stein's sentiments after he secured more than $10 million in gross salary over his first three NBA seasons. Still, there is something interesting and noteworthy about his candor in this regard, even if it won't be accepted by every Kings fan upon arrival.
Cauley-Stein has faced all kinds of consistency issues in his young career, leading to the statement that consistency is "the word of the decade" for him as the season approaches. Still, there were flashes of what he can be on the floor during his third season (one in which he averaged 12.8 points and 7.0 rebounds per game) and the Kings would have the ability to match any offer for his services, provided they were to issue a qualifying offer next summer.
There are other considerations, including the integration of No. 2 overall pick Marvin Bagley III and a crowded frontcourt, but it wouldn't be difficult to argue that Cauley-Stein is more talented than most other big man on Sacramento's roster. Whether he plays up to that standard remains to be seen but, in a season that was already enormous for his career prospects, Cauley-Stein isn't shy about highlighting its monetary importance.