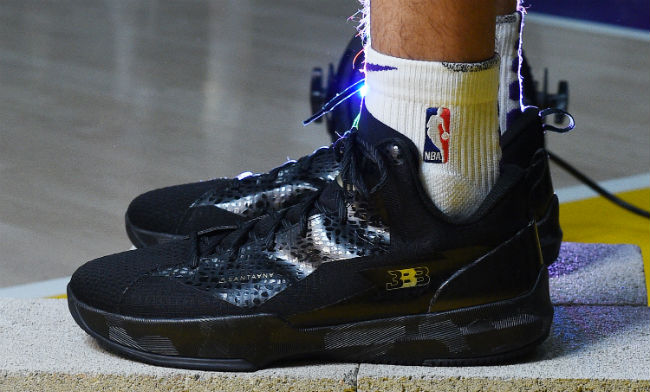 LaVar Ball said refreshing the look of Big Baller Brand's ZO2 Prime was like upgrading a diesel to a Buggatti. That may be true, but now it's becoming clear that the redesign was done, in part, to help fix some issues the company was having with production.
Slam and Hoops Hype have done some reporting on the production of Big Baller Brand's first signature shoe, and between Lonzo Ball's reluctance to wear the shoe and reports from some shoemakers it's obvious that their first crack at a shoe did not go as planned for the company.
"You cannot make a performance basketball shoe from scratch in three months. Impossible." Billy Dill, creative director of Brandblack, told Slam. "So in order for them to deliver the highest quality, functioning shoe to their consumer, they would have to change the design or deliver a basketball shoe that you can't play in."
Dill later confirmed that the cost and performance issues of creating a shoe from scratch that fast were solved by simply taking an existing design and making it work with a remixed design for both the ZO2 Prime and Melo Ball 1, LaMelo Ball's own signature shoe.
"We suggested using one of our existing outsole molds as the foundation and we flew to China to implement an all hands on deck type of attack with a very elite factory to get an incredible product made in record time," Dill said.
Hoops Hype reported that Lonzo's ZO2 Prime Remix is based on the Future Legend Low, while LaMelo's MB1 is very similar to a collaboration between WearTesters and Brandblack's Rare Metal sneaker.
The end result is shoes that may not be as independent or creatively inspired by the Balls as they once advertised, but should result in one that's better quality and, most importantly, a bit cheaper to scale for a mass market. If Big Baller Brand truly wants to grow, that needs to be a huge priority for the company.