Welcome to Comedy Now, a weekly column cataloging what comedy fans should know about what's available in the streaming world. Whether it's a brand new special, an old classic, or the oddball show that defies categorization, we'll list as many as we can for your enjoyment right here. Who knows? We may even throw in a few non-streamable bits on occasion, like tour announcements from our favorite comics. You can check out last week's column here.
What's New
Chris Gethard: Career Suicide (HBO)
Mike Birbiglia's second film as a director, Don't Think Twice, is fantastic for many reasons that have nothing to do with comedy, including the gravitas of ensemble cast member Keegan-Michael Key. The whole cast is good, but Chris Gethard — improv prodigy and host of the cult classic The Chris Gethard Show — is another particular standard, even if his contribution got a bit overshadowed. As New York Magazine argued following the aforementioned show's phenomenal "One Man's Trash" episode, such has been Gethard's curse for much of his career. Hence why the 36-year-old comic turned his frustrations into a phenomenal one-man show, Career Suicide, which debuts May 6th at 10 p.m. ET/PT on HBO. (Which means you've got three and a half weeks to order HBO.)

T.J. Miller: Meticulously Ridiculous (HBO)
You might as well keep your HBO subscription (if you don't already have one), because Silicon Valley star T.J. Miller's first stand-up special, Meticulously Ridiculous premieres June 17th at 10 pm ET/PT on the premium network. Miller, who recently spoke with Uproxx about his new Comedy Central late night program, The Gorburger Show, has been hinting about the new special for years. "My new stand-up is all about time theory, time as a deity, post-religious society and instant mathematical loops," he said in a 2015 interview. As a result, Miller worries the divide between his comedy routine and what Silicon Valley viewers are used to may alienate some audiences. "It's decidedly different, and people will either like it, be really confused, or not care at all."
Chelsea — Season 2 (Netflix)
As exciting as the prospect of a streaming talk show seemed, Chelsea Handler's Chelsea looks as if it might have been less successful than Netflix had hoped. Or at least that's how it appears since the dominant streaming service doesn't release viewing numbers but it did announce in February that Handler's show would be reduced from three half-hour episodes to one one-hour episode per week. Hence why the second season premiere of Chelsea, which streams April 14th, will be an hour long an unaccompanied by additional episodes until the following week. Whether or not you enjoyed the first season or Handler's previous program, Chelsea Lately, it's difficult to deny their importance to the stand-up comedians the host frequently invites onto the show.
Mystery Science Theater 3000: The Return (Netflix)
Like Chelsea, Mystery Science Theater 3000 isn't technically "new." Then again, the former is debuting a second, reworked season and the latter is totally rebooting a treasured television series from the late '80s and '90s. So in that sense, MST3K's return is completely new, as are many of the stand-up comedians and comic actors who populate the new cast. From Jonah Ray of Nerdist fame to alternate comedy legend Patton Oswalt, the new MST3K boasts an impressive array of comics — both in front of and behind the camera.
What's Not
Kevin Hart: What Now? (Netflix)
During the hugely successful 2015 tour of the same name, Kevin Hart filled Philadelphia's aptly-named Lincoln Financial Field. Combined with a pseudo spy film featuring himself, Halle Berry, Don Cheadle, Ed Helms and countless others, Hart turned the filmed performance into 2016's What Now? Part scripted action-comedy, part stand-up routine, the movie ultimately grossed $22.6 million on a $9.9 million budget, which is unheard of in the stand-up concert film genre. (Both the gross and the budget, that is.) Netflix subscribers can stream it on or after April 11th.
What's Wrote
Letterman: The Last Giant of Late Night by Jason Zinoman (Book)
Once Late Show host David Letterman announced his plans to retire in April 2014, two things were inevitable. First, that the late night television landscape would be losing a monumental figure in just over a year's time. And second? That someone, somewhere was going to write a book about the comedy legend who, despite not getting The Tonight Show, created Late Night from scratch and forever changed the American funny business. That person was New York Times comedy critic Jason Zinoman, whose critical biography Letterman: The Last Giant of Late Night went on sale April 11th. Uproxx chatted with Zinoman about the book, which is definitely worth a read (or two).
What's Live
Believe Me by Eddie Izzard (Book Tour)
While British comedian Eddie Izzard's upcoming tour involves a book, Believe Me: A Memoir of Love, Death and Jazz Chickens, it also includes a stand-up tour to promote it. Following the book's release on June 13th, the 55-year-old comic will hit New York, Seattle, Boston and three other cities on a tour across the U.S. that stretches from Wednesday, June 14th to Thursday, June 22nd. Described as a "Personal Tour Celebrating his Memoir" on Izzard's official website, the six-city engagement will feature a mix of book readings, question and answer sessions with the audience, and new stand-up material.

Brian Regan (Tour and Netflix)
Brian Regan has been an active stand-up comedian since the early '80s, when he dropped out of college to pursue an entertainment career. Since then, the veteran performer has filmed three specials, appeared on various late night programs, and worked for and on Comedy Central throughout the channel's history. Even so, Regan tends to tour more than anything else — which is why the recent news of his new tour, combined with a two-special deal he signed with Netflix, is sweet, sweet music to his fans' ears. Regan will record the first of these at the Paramount Theater in Denver during his June 23rd and 24th tour stops. Other dates for the national tour, which begins June 8th in Topeka, Kansas, can be found here.
In Memoriam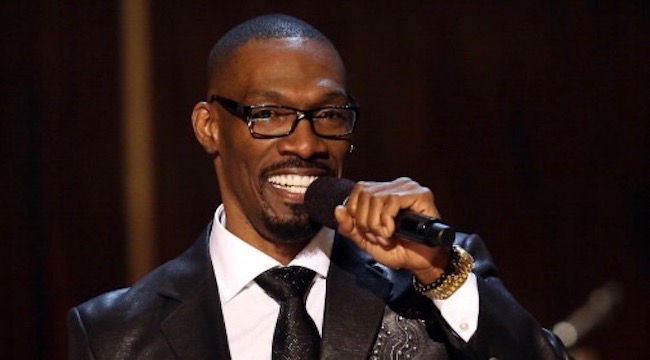 Don Rickles, the celebrated insult comedian and actor who roasted the likes of Frank Sinatra and Johnny Carson passed away at the age of 90 on April 6th. His publicist confirmed kidney failure was the cause of death. Five days later (and the day after his biography came out), retired talk show host David Letterman's mother, Dorothy Mengering died at the age of 95. Though not a comic herself, "Dave's Mom" quickly became a late night television staple thanks to numerous appearances on Late Night and The Late Show. After news of Mengering's passing broke Wednesday, comedian and actor Charlie Murphy — brother of fellow comic Eddie Murphy — died at the age of 57 following a battle with leukemia. From his acting work in Jungle Fever and The Boondocks, to his hilarious stories on Chappelle's Show, Murphy stepped out from his brother's shadow and made a name for himself.