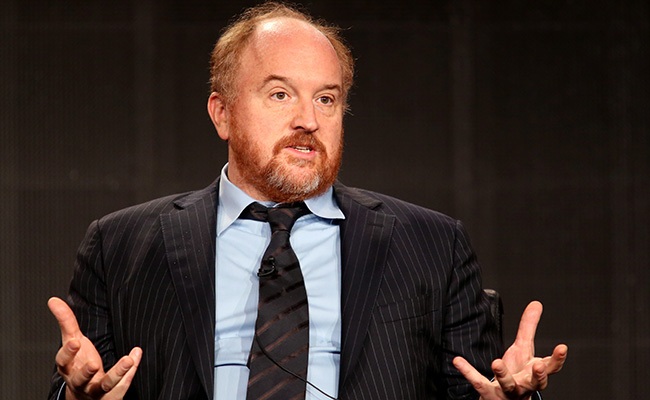 It's as though Louis C.K. doesn't know the meaning of the word "stop." In August, the disgraced comedian paid a visit to storied New York spot Comedy Cellar to perform an unannounced gig. He got laughs, even a standing ovation, but he also got walk-outs and a wave of op-eds asking if it was too soon for him to return to the comedy scene. So he decided to try again on Monday night, prompting more laughs, more walk-outs and surely some additional op-eds.
According to the New York Post, C.K. went on-stage Sunday night at about midnight, again unannounced. Their source said, "A few women walked out. He didn't address [the #MeToo allegations against him]. He was a little arrogant … he made some comment like, 'I've been off for a while, 'cause everyone needs a break.'"
Another person took to Twitter (in a since deleted tweet), reportedly saying, "I saw Louis CK at the Comedy Cellar last night, and I'm happy to report that his new material is just as bad as the old."
Still, not everyone was disturbed. Indiewire nabbed an audio copy of his set, and his appearance was met with enthusiasm and applause — enough to drown out any potential boos or hisses. As for the people who walked out — two, as per Gothamist — their checks were on the house, as per the new Comedy Cellar policy about surprise acts that may cause concern.
The last time C.K. crashed the Comedy Cellar, on August 27, was his first public appearance since he admitted to masturbating in front of several women.
According to Gothamist, Aziz Ansari also did a set that night.
(Via New York Post, Gothamist, Indiewire)