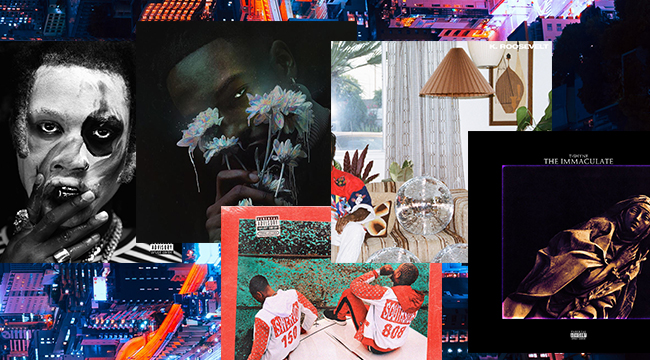 This week in hip-hop features an intriguing mix of debuts amid the comebacks, as new artists seek to stake their claim on our attention while other artists that might otherwise have been forgotten reestablish their footing on a music scene that looks drastically different than when they started out. Either through reinvention or with the help of new record labels, artists like G Herbo and K. Roosevelt make a case for persistence, while Jazz Cartier and T-Shyne both announce themselves with strong debuts in the works after years of mixtape releases.
G Herbo, Swervo (Machine Entertainment Group/Epic Records)
Although the Chicago rapper is perhaps best recognized as a pioneer of the controversial drill scene, the six years since he first rose to prominence have expanded his fanbase far beyond the reaches of his beloved hometown. Herbo acknowledged the difference himself even as he remains true to his roots on the tracklist, featuring South Chicago stalwarts like Chief Keef and Juice Wrld alongside reliable mainstream features 21 Savage and Young Thug.