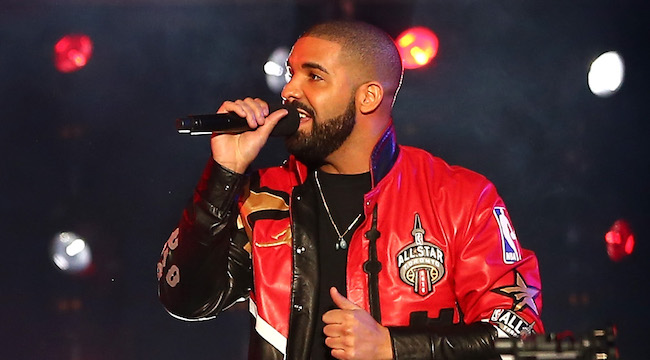 Drake's old notebook from his Degrassi days may make a worker from the rapper's grandfather's furniture factory $54,000 richer, according to a report from TMZ.
Apparently, the worker spotted the spiral notebook at work, held onto it for "safekeeping," and is now selling it on MomentsInTime.com. The notebook contains 12 pages of early Drake lyrics, including a rework of The Notorious BIG's "10 Crack Commandments" titled "10 Mack Commandments," as well as personal notes, phone numbers, and credit card numbers. The copyright in the front of the book is dated 2002, the year after he started work on Degrassi: The Next Generation.
Gary Zimet, owner of MomentsInTime.com, vouched for the book's authenticity based on the location it was found, and on the many "Aubrey Graham" signatures throughout the book, which resemble the signature Drake currently uses.
Drake himself has been busy giving away money for his "God's Plan" video, which included a $50,000 donation to a University of Miami student and a $50,000 grocery shopping spree for a supermarket full of strangers.
While some questioned the veracity of Drake's newfound giving spirit, he called the video the greatest thing he's ever done and used it to challenge fans to commit to doing good deeds and acts of kindness.