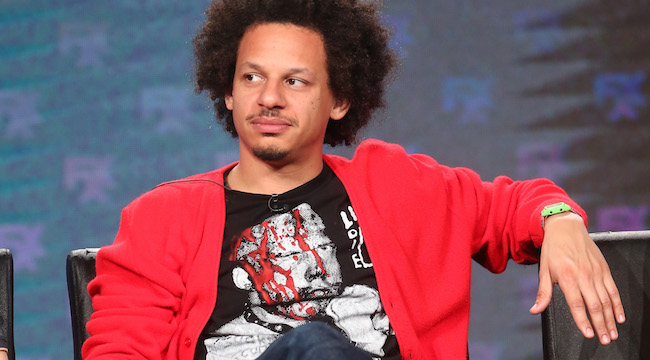 XXXtentacion and Kodak Black are two of the most controversial new rappers to come out of the underground, Soundcloud scene. The two have caught flak for, among other things, making negative comments about "dark-skinned girls," laughing at a fan who was stabbed during an altercation at one of XXXtentacion's shows (the one where XXX himself was snuffed into unconsciousness mid-performance), and flouting the various allegations and court-ordered punishments against them, which include violence against women (such as XXX's assault of his then-pregnant girlfriend).
Comedian Eric Andre, who's proved his hip-hop bonafides by featuring a number of other popular and underground rappers like ASAP Rocky and Open Mike Eagle on his Adult Swim late-night show, has apparently had quite enough of their shenanigans. He went on a late-night tweet storm, calling out the two uncouth, young rappers, calling their antics an example of "bigotry," saying, "I was just looking at World Star Hip Hop on my IG and they're always promoting XXX and Kodak Black. and I got upset." He elaborated, "I was like, why can I complain about racism freely, but criticize a rapper's sexism and everyone gets butt hurt? Racism, sexism, homophobia – it's all bigotry. it is all part of the same systemic evil that keeps people subservient and disenfranchised." He also brought up one of the major statistics that proved his point: "1 out of 3 women are beat, raped, or murdered in their lifetime. That's 1 billion women. Sh*t's got to stop. No more apathy or indifference." Perhaps sensing that the discussion had gotten a bit heavy in comparison to his usual discourse, he concluded with a promise to get back to poop jokes.
XXXtentacion especially took exception, quoting one of the tweets in a now-deleted response and refuting, "Not everything you hear on the internet is true. You should be adult enough to know that and support the youth before degrading them." However, it should be noted that he was actually convicted and spent time in prison for the above mentioned instance of domestic abuse, making his defense seem moot in perspective. You can see the tweets below.