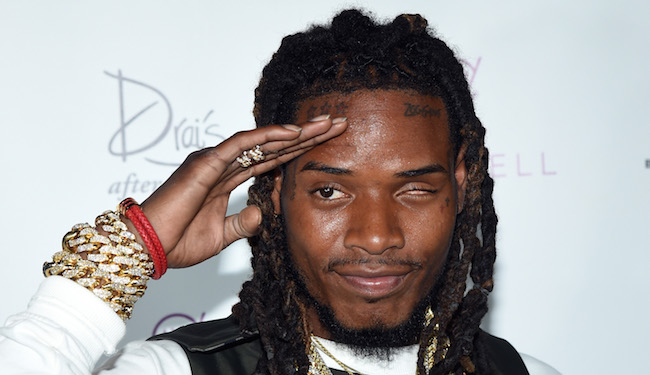 In an interview with Trevor Noah last January, Fetty Wap said he was playing around with the stock market after being introduced to it by his accountant. Back then the accountant asked Zoovier how he'd feel if he could turn one million dollars into 20 million in a single year. Growing up with nothing in Paterson, New Jersey, hell yeah Fetty jumped at the chance. Well, apparently it paid off.
The "Trap Queen" hitmaker hoped on social media and thanked his two-man team for increasing his net worth by a couple of cool millions. "A great lawyer and business manager help me turn 1.3 [million] into 20 [million] took about a year and I'm just getting started. Blessed to have these two on my team," the 25-year-old star said on Instagram with the hashtags, #investyourmoney #itwillbegintoworkforyou
If that's all true, Fetty may find himself moving from Forbes' "Hip-Hop Cash Princes" list and on to publication's "Hip-Hop Cash Kings" list. Last year, the Zoo Gang boss landed at No. 3 on the princes list based on his earning potential as an up-and-coming rap star with two Grammy nominations and two multi-platinum singles under his belt. This year's list will be totally different.
Fetty Wap's sophomore album, King Zoo, reportedly drops later this month.