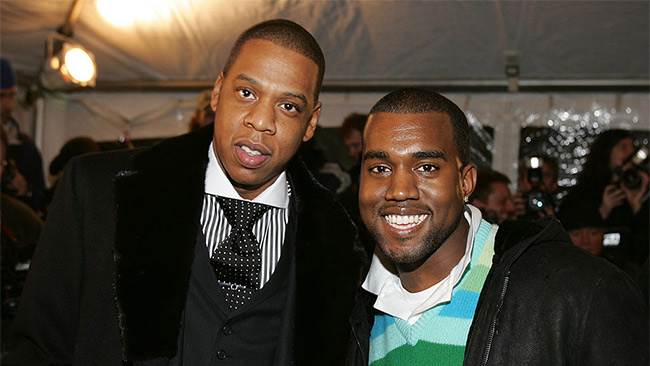 Here's something we all have in common with Jay Z: He misses the "old Kanye." Roc-A-Fella co-founder Kareem "Biggs" Burke revealed as much following Kanye West's surprising rant against his idol last week. Kanye blasted Jay for not personally visiting him after wife Kim Kardashian got robbed in Paris, for never setting up a playdate with their kids, and for Tidal politics preventing him from linking up with Drake, an Apple Music artist.
"I was shocked to hear what Kanye said onstage," Burke told Page Six at his Reasonable Doubt 20th anniversary pop-up shop on Saturday. "There was never anything rumbling . . . so when you hear these things in public, it's a little shocking."
Page Six's source previously said Jay Z couldn't "stand" Kanye because of his crazy personality and that the mogul can only tolerate the rapper in "small doses." While Burke doesn't go as far to confirm the source, he does highlight a change in Kanye's personality that Jay Z isn't at all fond of, telling the publication, "I'm not sure about the relationship at this point. I spoke to Jay [after Kanye's rant] and we're both just like, 'We miss the old Kanye.'"
Burke went on to note that both men are too old to be rap beefing and that Kanye may have just been in his feelings at the time anyway. "[Kanye] is usually really honest. So it sounds like something he's going through right now," Burke added. "He may [say] something like that, and then three weeks later he may be back to, 'That's my brother.'"
That sounds pretty accurate from what we've seen from Kanye in the past. In the meantime, both men can just go ahead, pop in that College Dropout and think about the good ol' days.
(Via Page Six)