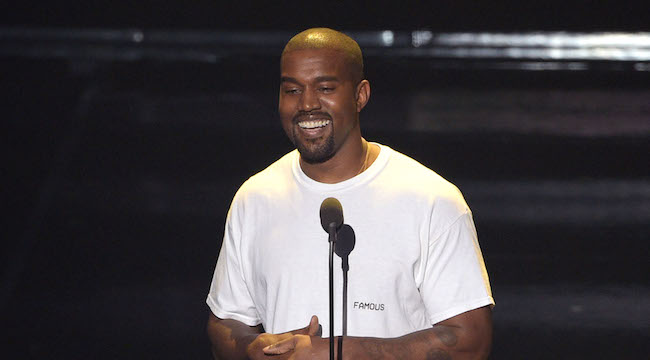 The release of Teyana Taylor's K.T.S.E. last week wrapped up the slew of five Kanye West-produced albums that came from the industrious Wyoming sessions and were released in consecutive weeks. That was definitely a creative stretch, but now it seems that Kanye wants to take the idea of releasing an album every week to a new extreme.
Kanye was recently profiled by Jon Caramanica in a lengthy New York Times piece, and while the story itself was filled with interesting tidbits like Kanye's thoughts on Trump, his own music, and related topics, there was apparently some fascinating information that didn't make it into the final article. On a new episode of Caramanica's "Popcast," Caramanica says at around the 48:50 mark, "He told me at one point he wants to make 52 records in 52 weeks. Take that for what you will."
It's unclear if Kanye still feels that way or not, but he might feel differently about that ambitious plan after the difficulties he had finishing these Wyoming albums: Ye was reportedly scrapped at the last minute and not even finished on its release date, and Taylor says that K.T.S.E., which came out last week, isn't even actually done yet, and she's planning on releasing the "complete version" of the album in the next few days.