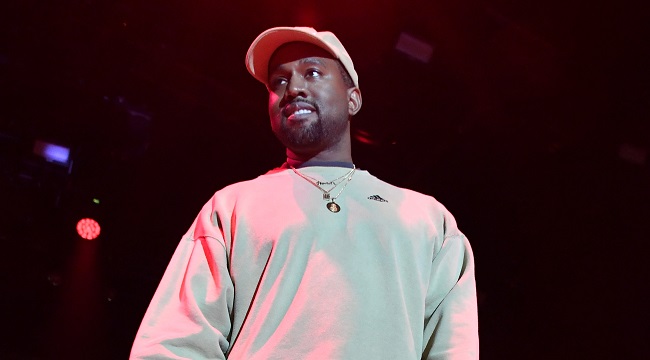 Kanye West is one of the most mercurial artists on the planet. One day it seems he fully invested into an idea, or a sound, or a design, or a brand, and the next day he's off on some other kick. Ye has spent much of 2018 logged back onto social media, including his Twitter account and a recently launched Instagram. Recently however, he decided to delete his presence on both platforms with absolutely no warning whatsoever. Now we may know why.
According to a source who spoke to People Magazine, "Kanye got to the point where he realized his rants were becoming unhealthy. This is why he deleted his account." They added, "When he gets into these Twitter rants, it's very difficult for him to stop. It's like an obsession and it actually affects his life. He knows it's not healthy, so he wants to take things down a notch."
The person also noted that West's wife Kim Kardashian may have influenced his decision to step away for a while as well. "Kim agreed it was time for him to take a social media break," they said. "She just wants him to focus on his family for a bit now."
Even off of social media, West has a fully packed schedule, with the release date for his new album Yandhi looming next month.