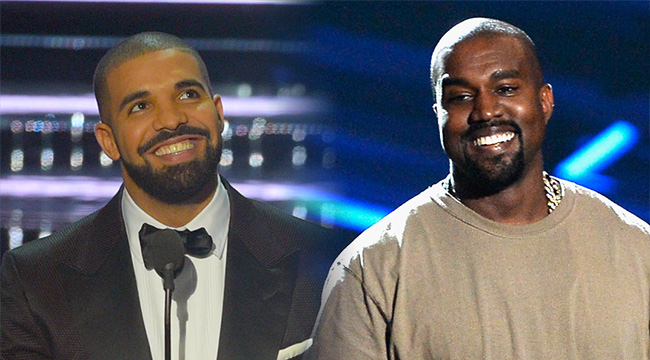 Kanye West puts the rumors to bed about his joint album with Drake. In short, it's happening.
The rap savant revealed the news rather casually in a newly published interview with Vogue.
"We're just working on music, working on a bunch of music together, just having fun going into the studio," West said when questioned about the recent billboard sightings that depict the signature owl logo for October's Very Own alongside 'Ye's G.O.O.D. Music angel. "We're working on an album, so there's some exciting things coming up soon."
Kanye declined to specify when the album would actually release but at least for now we know recorded material between the two does exist and they're working with a goal in mind. It's hard to pinpoint exactly what an album between the two artists would sound like, even they we tried to offer up our best guesses previously. They've been teasing the idea publicly for months now. And Kanye all but confirmed the album was a living breathing thing when he appeared at OVO Fest weeks ago. Today's new just cements things.
The only question that really remains is which streaming platform gets the exclusive window when the project does actually release?