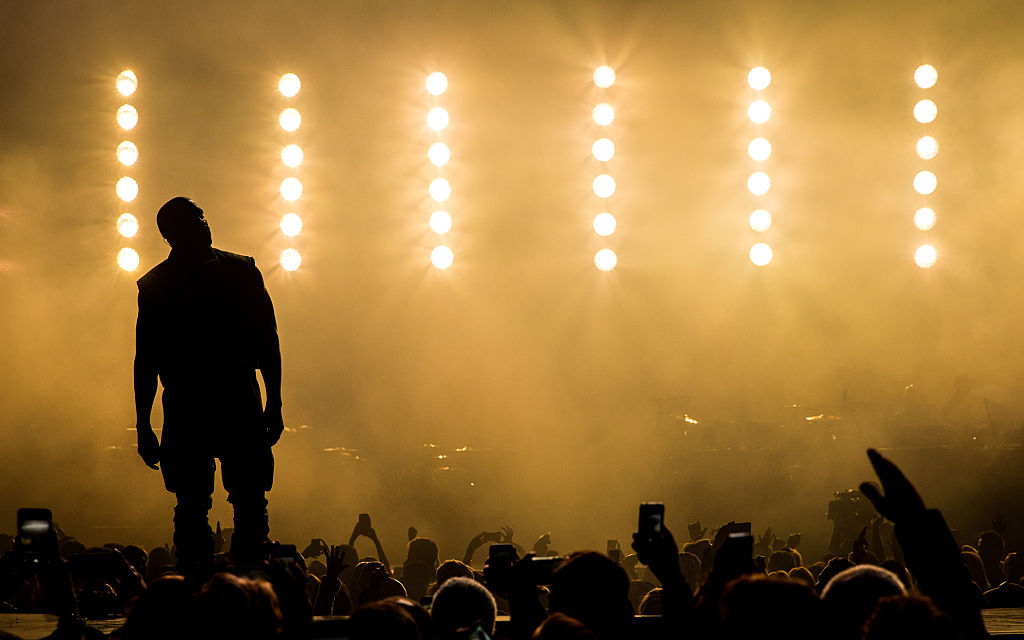 On Monday evening, NBC News broke the story that the Kanye West has been hospitalized. This comes after several rants, most notably about his support for Donald Trump and frustration with Beyonce and Jay Z. Then, came this morning's news that the rapper had canceled all remaining dates on his Saint Pablo tour following a set cut short in Sacramento.
According to NBC, the rapper was under observation at a Los Angeles hospital after the police responded to a medical welfare call around 1:20 PM PST. Sources say the decision to hospitalize West wasn't due to criminal activity but out of concern "for his own health and safety." TMZ reports that the hospital Kanye was treated at is UCLA Medical Center and that he is there for a psychiatric evaluation after being examined by a doctor for possible severe sleep deprivation. Reportedly, he did not want to go and had to be restrained while transported.
Further reporting from The Los Angeles Times reveals that paramedics, police, and fire fighters responded to a 911 call regarding Kanye from an address in Beverly Grove, south of West Hollywood. The situation escalated into a "medical emergency" during which the LAFD took over, but Kanye was "medically stable" when paramedics took him to the hospital, which was confirmed to be Ronald Reagan UCLA Medical Center. The LA Times reports that he is being treated for stress and exhaustion.
The Saint Pablo tour has been packed with drama and confusion, including a diss from his former protege Kid Cudi, who Kanye later completely forgave and dedicated his own song to, and relationship issues with Jay Z that remain unaddressed by Hov.

Since the rapper aired out his views on Trump, responses have been strong — Snoop Dogg and Talib Kweli both personally responded to his rant.
Aside from Kanye's own personal struggles, his wife Kim Kardashian has been out of the spotlight after she was robbed in Paris earlier this fall. She has made very few public appearances since then, but was at one of Kanye's recent LA shows. As TMZ pointed out earlier today, she was seen boarding a plane early this morning, because she's scheduled to appear at Denise Rich's Angel Ball for her first public appearance since the robbery. She has since canceled the appearance.
There has been no official comment from Kanye's reps or the Kardashian camp on the situation. This story is developing and will be updated.