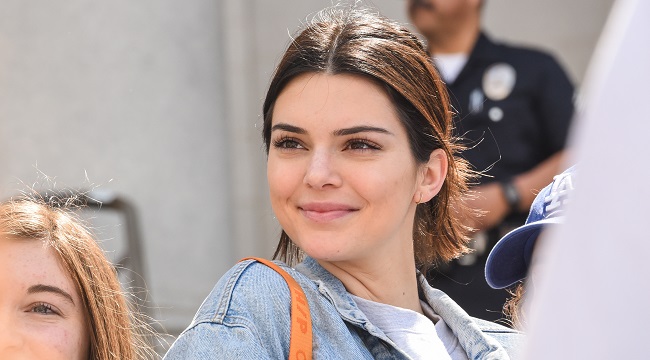 The floodgates are open, and people are realizing that becoming regarded as a rapper is about as simple as jumping in a booth and recording a rap song. For better or worse, we've seen people from all walks of life spit a couple bars. Comedian Hannibal Burress is making a project. Danielle "Bhad Barbie" Bregoli has somehow turned being a badass kid into a being a signed rapper. Some people have embarrassed themselves, but there's also people like Cardi B, who went from the stripper pole to the pole position of the Billboard charts.
If you're around enough music artists, you're bound to try your hand at getting in the booth eventually. Just ask Kim Kardashian, who dropped "Turn It Up" once upon a time. While her song wasn't too successful, her sister Kendall Jenner may have what it takes – according to Chief Keef and Mike Will Made-It. Chief Keef randomly tweeted the other day that, "I think Kendall Jenner should start rapping." Mike Will replied to his tweet, noting that "I told her this like 3, 4 years ago, sing or sump." She hasn't yet replied to the suggestion that she should "sing or sump," but if you see her taking Miley Cyrus' place in Mike Will's life, you know who to thank.
And her recent cameo at the end of Lil Dicky and Chris Brown's "Freaky Friday" video might just mean this isn't as far away as we think.