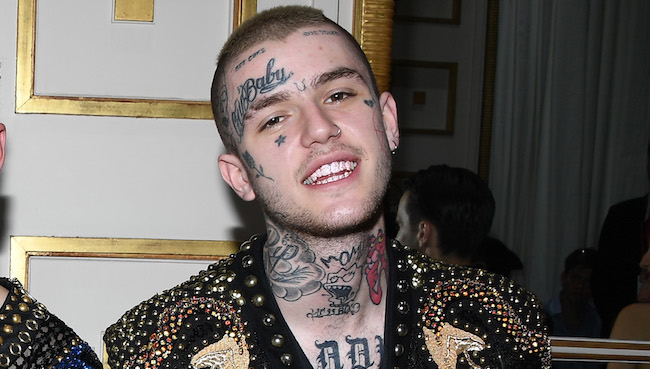 The shocking and sudden death of 21-year-old Long Island rapper Lil Peep shook the music world to its core today. From the beginning it was suspected that Peep, born Gustav Åhr, died after a drug overdose and now the medical examiner presiding over the case has confirmed that assumption.
According to Pitchfork, the medical examiner ruled that Peep died of a suspected overdose, though the exact substances and definitive cause of death won't be confirmed for another 6-8 weeks, when the results of the toxicology report come back.
The news of Peep's death broke suddenly before a show in Tucson, AZ on Wednesday night when his manager confirmed his passing on Instagram. The music world came out to pay their condolences in spades immediately following the news, with stars like Post Malone, Marshmello and Lil Yachty paying their respect, amongst others. Peep's ex-girlfriend Bella Thorne also came forward to pay her respects on Thursday, saying "I [am] heartbroken, I do not believe Peep wanted to die, this is so tragic. He had huge ambition and his career was flourishing."
Peep released his debut album Come Over When You're Sober back in August, and was busy touring on his first ever headlining tour, which was set to end today in Santa Ana, CA.