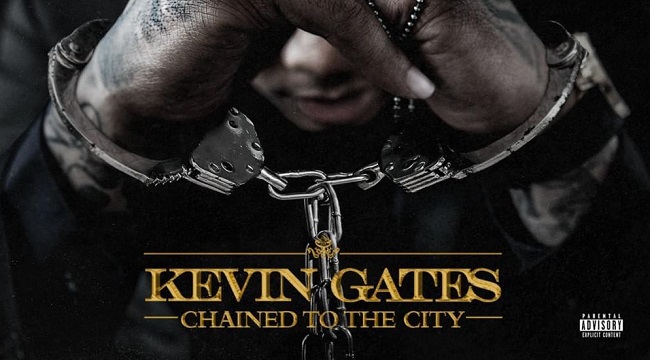 After over a year in prison and a few free months of anticipation, Kevin Gates has finally fed the streets with some new music. Though he referenced "I'm Him" last September and upon his release, his first official project since coming home is entitled Chained To The City, a three-song EP and not-so-subtle reference to his confinement to the city after being released on parole. Gates served nine out of 30 months for a felony gun possession conviction. Similar to Meek Mill, Gates may not feel very "free" at all at the moment.
Chicago is restricting his travel, which means he couldn't make it to Miami to perform at last weekend's Rolling Loud festival stop and is otherwise hindered from traveling to perform and record. Meek himself shed light on Gates' plight in interviews last week. In a recent Instagram Live session, Gates shouted Meek out for his words and said that his parole isn't "rehabilitative in nature." He also used the EP to shed light on why his parole may particularly strict. On project opener "Change Lanes," Gates rhymes, I ain't never been a gang member, Illinois labeled me a gang chief / Political spear, Judge Linehan racist, I'm bein' sentenced," referring to the judge in his case.
Gates takes a similar tone throughout the EP, melodically interspersing reflections on his legal situation and Baton Rouge upbringing with imagery of the good life, such as on the second half of "Switch Lanes" and "Let It Sing." Gates is firmly in his bag on the EP, alleviating any concerns that he'd come out of prison off his game. He commands all three bangers with precision, showing why he's one of the very best at fusing trap harmonies with introspective lyricism.
Hopefully, sooner than later, Gates will break those chains and be able to mark his comeback to hip-hop in full effect. Until then, you can listen to Chained To The City below.
[protected-iframe id="f0638b76819641320ec9a1f151fb5522-60970621-76566046″ info="https://open.spotify.com/embed?uri=spotify:album:2mnmriBwjAJfBMgndTJYL8″ width="300″ height="380″ frameborder="0″]