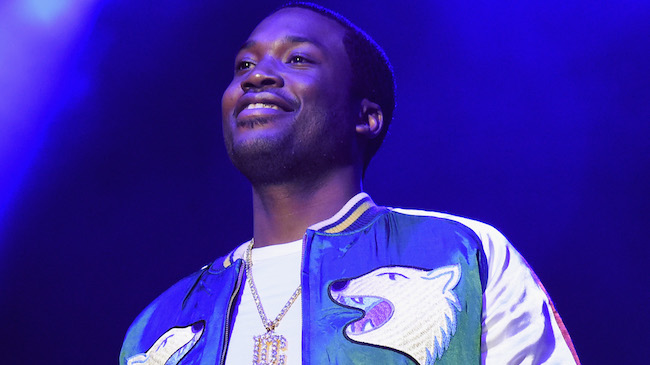 Meek Mill promised weeks ago that he would "address everything," including his much-publicized beef with Drake, and while he didn't exactly do it overtly, Meek does appear to address his famous foe on his new album Wins & Losses, with one caveat.
It's on the clean version.
Yeah, hidden on the edited version of Meek's new LP is a new verse that is almost certainly an attack on Drake and a direct response to a few recent jabs Drake seemed to send his way. On the track "1942 Flows," the third verse of the song features an extended verse with eight all new bars, including the line "Heard they say I talk about Rollies too much," an apparent reply to Drake's "Lose You" where he says "All you did was write the book on garbage-ass Rollies / Ego strokin', picture posting."
"Heard they say I talk about my Rollies too much
But them flows you be using sounding stolen too much
500 on my neck, they say I'm glowing too much
Had to block that little b*tch because she blowing me up
You be doing too much, you only looking for attention
Swagger jacking, jacking n***as' swag, that's extensive
Came in the culture like a vulture, now you winning
But this is just the beginning, Double M the emblem for real"
So yes, it appears that the Drake vs. Meek feud will never end, especially with Meek recently saying he has no interest in any sort of conversation with Drizzy and new lines trickling out from each of them, now over two years since the initial ghostwriting controversy. As for why Meek hid the diss on the clean version of the album, well that's anybody's guess. Maybe it was a simple oversight and he never wanted the lines to see the light of day, or maybe he just wanted it to be harder to find, but they're in the atmosphere now, for the world to see and get excited about.
Check out the clean version of the song below.