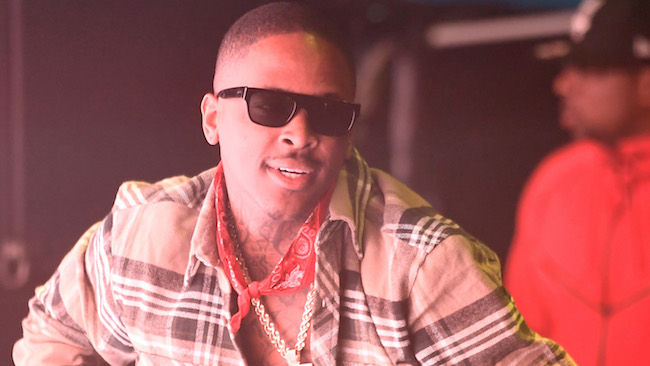 YG already has a video for the strip club anthem "Pop It, Shake It," and it was already raunchy enough, but apparently he felt he could outdo that because he's back with a new super NSFW video for the track. It's so explicit I can't even post it here, so I'll just link it. Like, it's a miracle it's able to live on Youtube. It's really NSFW. Women are naked. Lots of them.
The new "Pop It. Shake It" harkens back to the days of BET Uncut, the 3 A.M. cable home of everybody's favorites like Nelly's "Tip Drill," Ludacris' "P**** Poppin" and Mighty Casey's "White Girls." YG's uncut visual would fit in perfect, and in some ways is a worthy successor to the Uncut champion "Tip Drill." There's a jacuzzi with scantily clad women, a deck with scantily clad women and a pool with scantily clad women. To up the ante, YG takes a ride on a jet ski with a completely naked woman. There's enough champagne being sprayed and poured to make Dame Dash happy and everybody seems to be having a damn good time.
The track, ready-made for the strip club and full of down South bounce influence was just begging for this kind of treatment, and you can check out the NSFW "Pop It, Shake It" video on Youtube here.