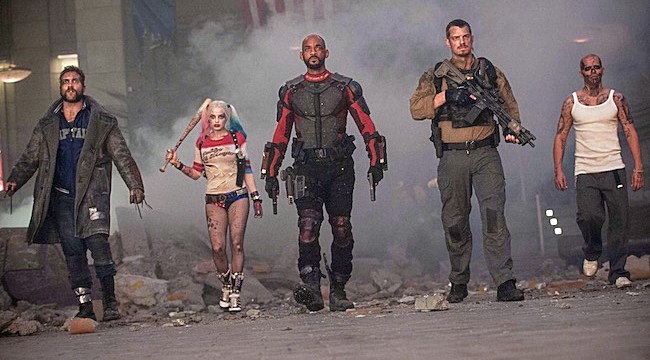 Aquaman may be on track to post some pretty big numbers at the box office for DC Comics and Warner Bros. Pictures, but whether it and Wonder Woman's successes will be enough to recover from Justice League's failings remains to be seen. The studios don't seem all that worried, however, as plans for the Birds of Prey movie and the Suicide Squad reboot are still a go. Besides, fans of the franchise's lackluster team-up films have plenty of what-could-have-been tidbits to mull over going forward — like Suicide Squad director David Ayer's surprising revelation about his movie.
On Twitter, Ayer confirmed the revelation that, per Suicide Squad concept art tweeted by others, the Justice League villain Steppenwolf (Ciarán Hinds) was actually supposed to play a major role in his film's final act. For instead of simply trying to revive herself and her brother at the expense of the planet, the villain Enchantress (Cara Delevingne) was merely a pawn for the other's plans. "Enchantress was under the control of a mother box and [Steppenwolf] was prepping an invasion with a boom tube," Ayer wrote on Twitter. "Had to lose that [when] the [Justice League] story arcs evolved."
Ayer also confirmed that the "jelly goop monsters" Enchantress employed to fight off the Task Force X members were supposed to be Steppenwolf's parademons, which played a pivotal role in Justice League. What's more, the would-be conqueror was also the "original boss fight" of his film.
Oh well.