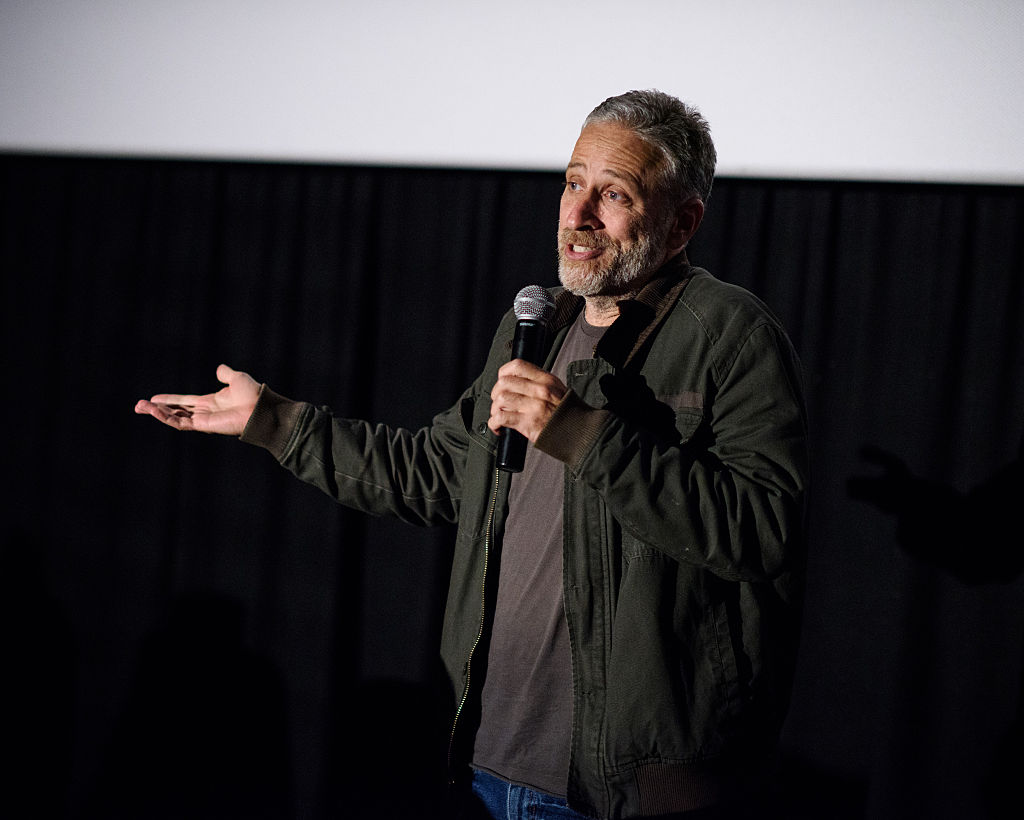 Jon Stewart's retirement has been spent largely out the public eye. Who can blame the guy for leaving the spotlight after a 16-year stint hosting The Daily Show for Comedy Central? Stewart has gone for the quieter life with his wife, Tracy, in rural New Jersey. They moved to Colts Neck and bought the Hockhockson Farm with the intention of opening up an animal sanctuary for rescued farm animals. And, so far, things are going well for the retirees.
Jon and Tracy Stewart's dream of turning their farm into a sanctuary took another big step toward becoming a reality today when the Colts Neck Planning board unanimously voted to approve the farm's new purpose. Stewart felt vindicated by the approval from his new community and said "it allowed me some comfort of knowing I'm not chasing a dream."
https://www.instagram.com/p/BFPzUp4q4qu/

The 45-acre farm is set to open next year and will have "two cows, four horses, four goats, four sheep and several chicken." The barn is being converted into an auditorium space to accommodate lectures on caring for animals and sustainable farming. There will also be an after-school center for kids to help take care of the rescued animals and learn about farm life. And, honestly, who doesn't want to learn how to milk a cow with Jon Stewart as your teacher?
The Hockhockson Farm will be open to visitors, but by invitation only. It'll also serve as a location for the Stewarts to hold fundraisers and raise awareness about the lives of farm animals.
(Via app.com)