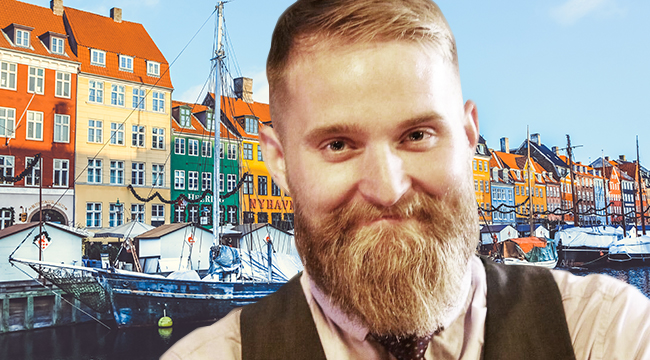 You know how to EAT THIS CITY. With top chefs as tour guides, you've learned how to scout out hot spots for breakfast and brunch, where to go for a delicious date night, and how to feast like a local liege in the cities you love. But where do you wash it all down? Do you know how to find the best brewpub? Got a bead on who makes the meanest bloody marys and the most sparkling mimosas? What bars transport you?
You're about to find out. Welcome to DRINK THIS CITY!
Jeppe Nothlev is a rising star on the international cocktail scene. Last September, he rose to the top of the Tahona Society's Cocktail Competition in Guadalajara, Mexico, beating out 24 other finalists. As if that weren't enough, Nothlev just followed that win with an award for Best Bartender at the Bartender's Choice Awards. Point being: Dude has had a great few months.
Nothlev honed those masterful skills working the bar scene in Copenhagen, Denmark. Of course, we all know that Copenhagen has one of the best and most respected food scenes on the planet. So you better believe that the cocktail, beer, and bar scene is up to snuff. Nothlev's current gig is at CPH's legendary HELIUM — a bar where the bartenders reach for perfection with every single glass poured.
Just check these drinks: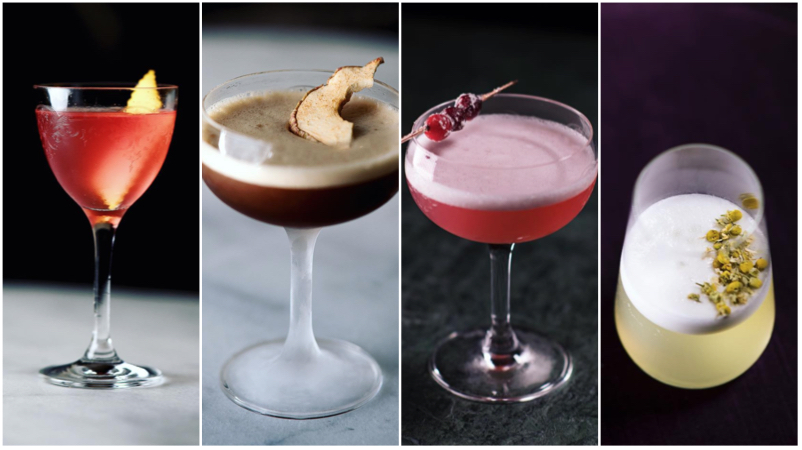 Now that you're thirsty! Let's take a trip to Copenhagen's best bars!
Classic Cocktail Bar
https://www.instagram.com/p/BcX0X3Andhv/
Peter Altenburg opened Gilt 15 years ago on Nørrebro and is still behind the stick himself. The space is beautiful, the drinks are ever impeccable and the bartenders are always service-minded and knowledgeable. If you go to Gilt you're in for a perfect start to any night or a perfect nightcap to end any escapade.

Craft Cocktail Bar
You'll find Duck and Cover In a small basement on Vesterbro. The interior is very Danish from the 50s-60s and the cocktails are tasty as hell. They change their menu around every two months and I've never had a drink I didn't enjoy. They recently started working more intensely with akvavit with a Nordic approach to cocktails which culminated in a cocktail menu based on akvavit, snaps, cherry wine and other ingredients indigenous to Scandinavia.
One thing is doing it, another thing is doing it as well as they did.
[Note: Duck and Cover just won Best Menu and Best Cocktail Bar at this year's Bartender's Choice Awards.]
Tiki Bar
Okay, I might be tweaking it here a little. Barking Dog is not a tiki bar, but it does the trick. No matter how rainy, grey, or cold the day is they'll always be able to make you forget the dull weather and put a smile on your face. Consider it more of a bodega serving cocktails.
The bartenders will most likely be in Hawaii shirts. The music from a record player and the house specialty "lageritas" are perfect. What more would you ask for? They also have a liquor store called Shoppen. So if you find yourself in need of any quirky spirit or craft beer, be sure to stop by.
Dive Bar
La Fontaine is Copenhagen's first jazz club and to this day still legendary and perfect for late hours and after work. Expect the service to be as warm as the Fernet Branca standing on top of the coffee machine. Protip: If it's closed, try your luck on the buzzer. La Fontaine attracts a lot of industry people as well as the best jazz musicians. You might all of a sudden find yourself in the middle of an improv concert of heavy caliber. I always bring friends from out of town through La Fontaine as a potential last stop.
Brunch Bar
In the heart of the shawarma belt on Nørrebro you'll find Gaarden & Gaden. They do a lot of delicious things but the only thing I've ever had there is their "Hungover?" It's half a croque monsieur, 3 oysters, a Bloody Mary, a coffee of your choice, and enough sense to leave you alone until you come to your senses after a rough night.

Pub/Tavern
Gensyn means something along the lines of "until we meet again" in Danish. It opened last year in an old pub and is staying true to it's pub-roots. Gensyn is run by Terkel, Dave, and Oliver — three amazing, humble guys. They've kept the billiard table. They serve amazing whiskeys (and know it very well too) alongside great beers while still perfectly able to make awesome cocktails.
Brewery
Warpigs is a cafeteria in the old meatpacking district of Copenhagen. They serve greasy food, play loud rock music, and always have a great selection of beers on tap. They have a brewery in-house and do a lot of cool stuff themselves. But they also carry beers from Alefarm — by far my favorite Danish brewery. Alefarm is in the process of building their new brewery. Until they finish that, they can be hard to find around town. Warpigs is usually a safe bet when it comes to one of their tasty brews. Alefarm is up there with the best in the world when it comes to craft beer, so be sure to get a few!
Either way, go get some finger-licking barbecue and lots of beer!
Hotel Bar
https://www.instagram.com/p/BcC1IcVlsX-/
Newly opened Tata has taken the hotel bar game to the next level in Copenhagen. For years, the hotel bars in Copenhagen had been shifty in quality. Now, it finally seems they've stepped into the light with Tata. The decor is sexy as fuck. The service is kind and warm. The drinks are worthy of the venue. Named after the curtain at the Danish Royal Theatre placed right by the bar, they make a grand presentation of themselves and I can't wait to see what will come from their bar in the coming year.
Themed Bar or Immersive Experience
To this day I still remember my first visit to Ruby. I was in awe of the stunning venue, level of service, and the dedication of the staff. I remember swearing to myself that one day I'd work in a venue with the same love for the craft as I experienced then.
Eventually, I ended up behind the stick at Ruby myself. I realized the feel of a perfectly executed bar on my first shift as a guest never left me through the whole night. My love for Ruby will never leave either. From the bar upstairs to the bank vault downstairs filled with antique alcohol and odd finds from all over the world, Ruby will always be worth a visit when you come to town.

Bar Run By A Friend
Lidkoeb is not just run by a friend but a whole gang of them: Colin Edie, Simon Wittrup, and the rest of the crew will serve you great cocktails, hilarious banter, and great nights throughout its three floors in an old renovated pharmacy-factory. I usually end up here when I want a lively cocktail bar with a party and a loose vibe. On the weekends, they have a whiskey bar on the third floor serving awesome whiskey flights and whiskey pina coladas side by side. It's not to be missed.
Like what you read? Check out Drink This City: Honolulu, Drink This City: Detroit, Drink This City: Chicago, Drink This City: New York and Drink This City: Nashville.
Join us next week for more DRINK THIS CITY! Meanwhile, hit us in the comments — where should we travel next?