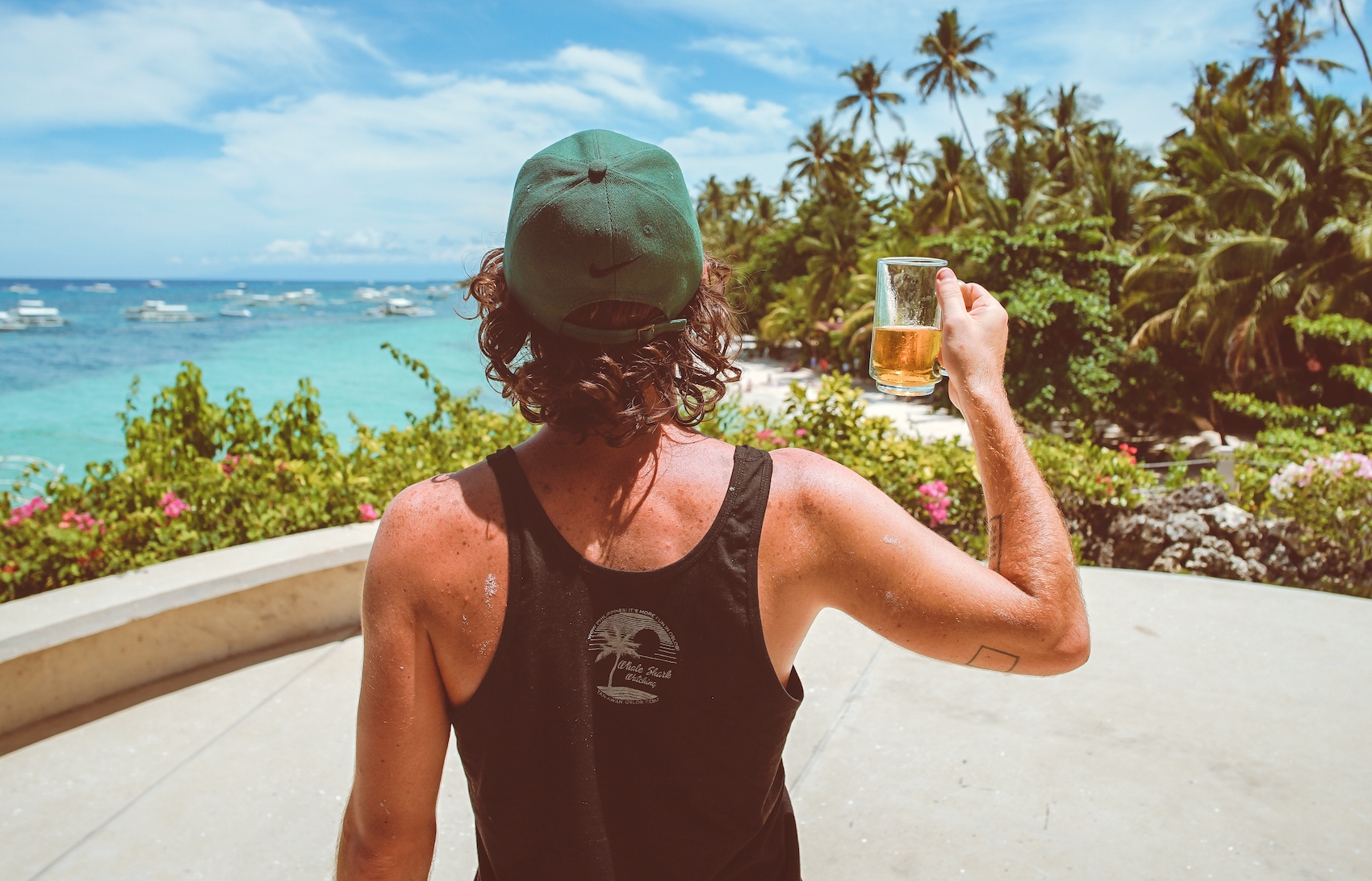 Let's face it, beer isn't for everyone. The first time many of us tried beer we wondered if we would ever like it. Just like haggis and the music of Bjork, beer is an acquired taste. It takes years of drinking IPAs, imperial stouts, and pilsners before you get any type of palate for the sudsy stuff.
If you don't have time to study to become a Certified Cicerone, there's still hope for you. The saturation of the craft beer market means there's much more available than New England-style IPAs and Hefeweizensns. There are scores of options — even sone for those of us who don't really like beer but still want to give it a shot. We've included some of our favorites below.
Dogfish Head SeaQuench
To truly understand just how unique this beer is, you have to drink it. This sessionable 4.9 percent gose from the mad scientists of the beer world at Dogfish Head is made with black limes, coriander, sour lime juice, and sea salt. The result is a crisp, salty, sour, refreshing beer. It's totally new and totally unexpected.

Abita Purple Haze
Arguably the most famous beer made by the well-known Lousiana brewery, Purple Haze is lager style beer that gets its flavor from the addition of raspberries. It's fruity, tart, and pairs well with desserts or sharp cheeses.
Stiegl Radler Grapfruit
In Germany and Austria (where Stiegl is located), a radler is usually considered as a 50/50 combination of beer and lemonade. Sometimes called a shandy, Stiegl's version is only 2 percent alcohol and is made up of 40 percent Stiegl Goldbräu and 60 percent fruit soda.
Magic Hat #9
The folks at Magic Hat refer to #9 as a "not quite pale ale". The flavors are mysterious and as confusing as the name. It's 5.1 percent alcohol and has subtle hints of apricot that will make you go back bottle after bottle.
Left Hand Milk Stout
It's hard to get non-beer fans on board with darker beers. But, Left Hand's Milk Stout is one darker beer that they might actually enjoy. This sweet, chocolatey, coffee-flavored 6 percent stout will turn even the most anti-stout fan into a bandwagoner.
Brooklyn Bel Air Sour
Last year, this 5.8 percent sour ale was dropped as a limited release offering. It was so popular that they decided to add it as a year-round beer. It's effervescent, refreshing, tart, and drinks more like a sparkling wine than a beer.

21st Amendment Hell or High Watermelon
If you're not a big beer fan, you can't go wrong with a wheat beer. But, 21st Amendment makes it even more palatable by adding fresh melons to give this 4.9 percent brew a subtle, sweet, easy-drinking flavor.
New Belgium La Folie
This Flanders-style sour ale appeals to both beer and wine drinkers. That's because instead of just brewing a sour ale and then bottling it, New Belgium aged it for 3 years in oak barrels. This gives it hints of sour apple and grapes, with a hint of oak.
Elysian Superfuzz
This 6.4 percent pale ale might be one of the best beers for summer consumption. It has a good balance of hops and malts and gets an added kick from orange peels and blood oranges added during fermentation.