Earlier this week, we asked bartenders to tell us which bourbons they'll be sipping or mixing with on National Bourbon Day. Today, we move to cocktails. Some of the most well-known, classic mixed drinks in existence use Kentucky's native spirit as its base. From the boulevardier to the paper plane, bourbon is just as at home when mixed with ingredients like vermouth, Campari, and Angostura bitters as it is when it's sipped slowly with a single ice cube.
With National Bourbon Day upon us, we asked some of our favorite bartenders to tell us which classic bourbon drinks they'll be shaking up tonight. Or this afternoon. Or just after lunch.
Boulevardier
Chris Heinrich, lead bartender at Tre Rivali in Milwaukee
Bourbon-based classic: The Boulevardier. Hands down. It's the arguably sexier response to the Negroni. Boozy, sweet body, a wonderful bitter finish. If you really want to get wild with your nightcap, chance yourself upon a bottle of Punt e Mes and play around with the ratios.

Bourbon Flip
Jason Banks, bar manager at Krause's Café + Biergarten in New Braunfels, Texas
I like to make Bourbon Flips! I use Maker's 46, egg whites, a few dashes of Angostura bitters, freshly squeezed citrus, and a tablespoon or two of pecan simple syrup. I fill a shaker tin with ice about half way and shake until it feels like you've got a tennis ball in there and pour the foamy joy into a few coups.
The most important part is the freshly shaved nutmeg over each glass. Imagine eggnog meets whiskey sour.
Manhattan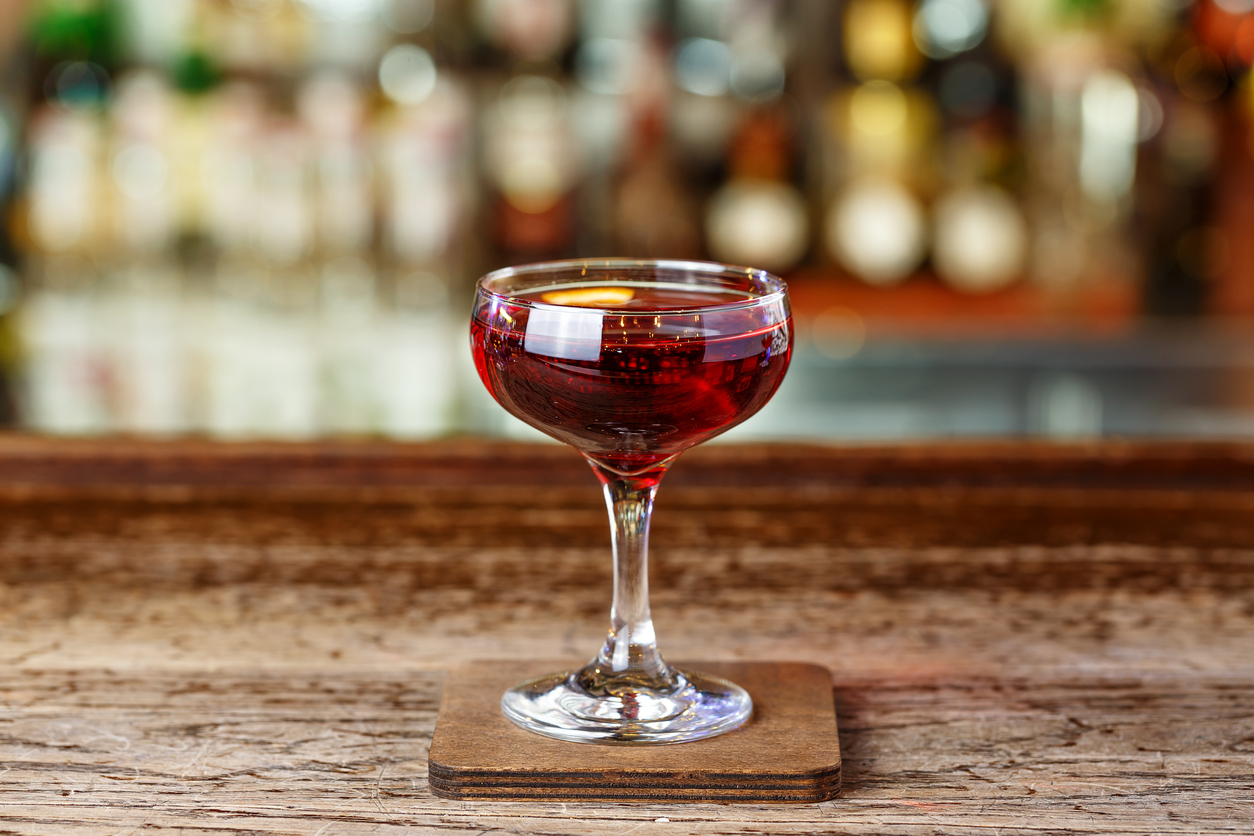 Sam Garcia, head bartender at Boleo in Chicago
Bourbon-based classic cocktail? It's the Manhattan made with a 100-proof bourbon like Old Forester and Carpano Antica Vermouth. I think it's a well-balanced cocktail with vermouth to soften the bourbon.
Old Pal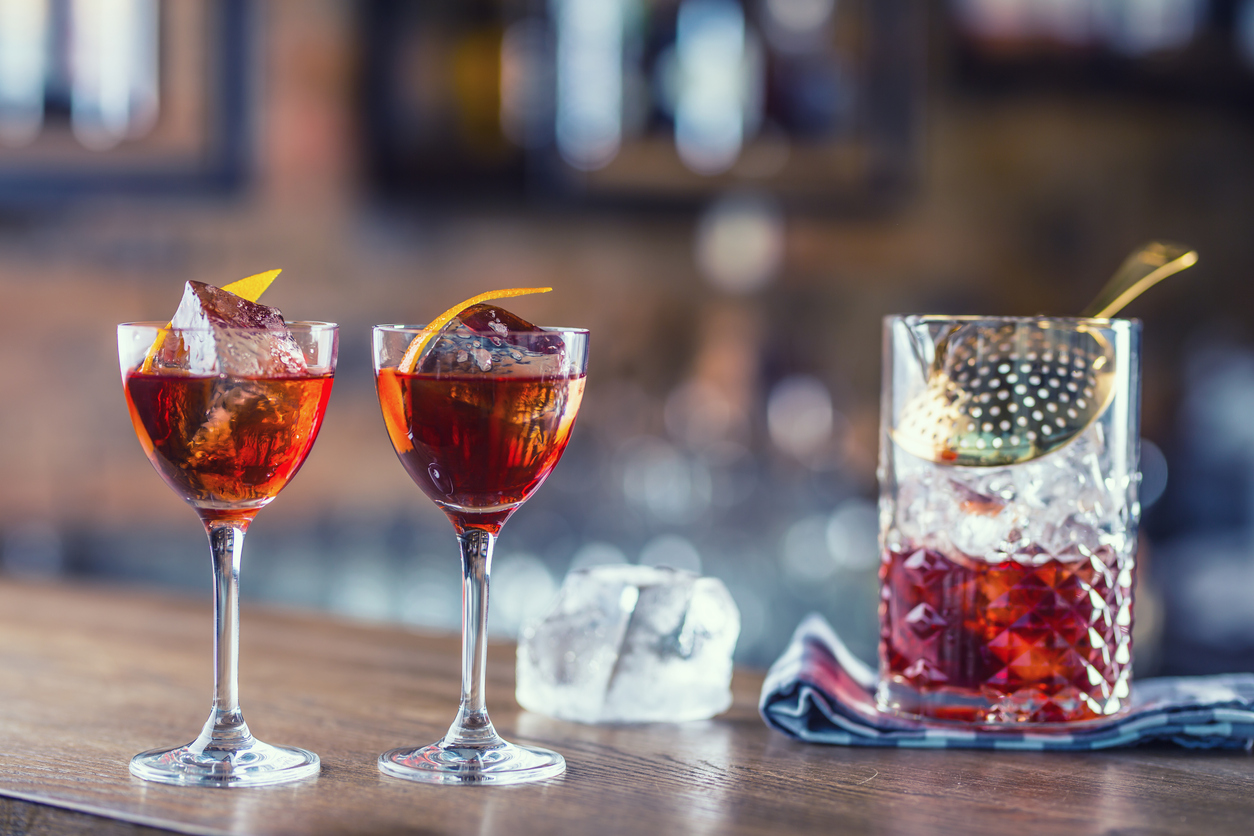 Matt McPeak, head bartender Vandyke Bed & Beverage in Nashville
What's my favorite bourbon-based classic cocktail and why? One of my go to drinks is an Old Pal. I enjoy my whiskey cocktails on the dry side and who doesn't love a little Campari with their bourbon?
Old Fashioned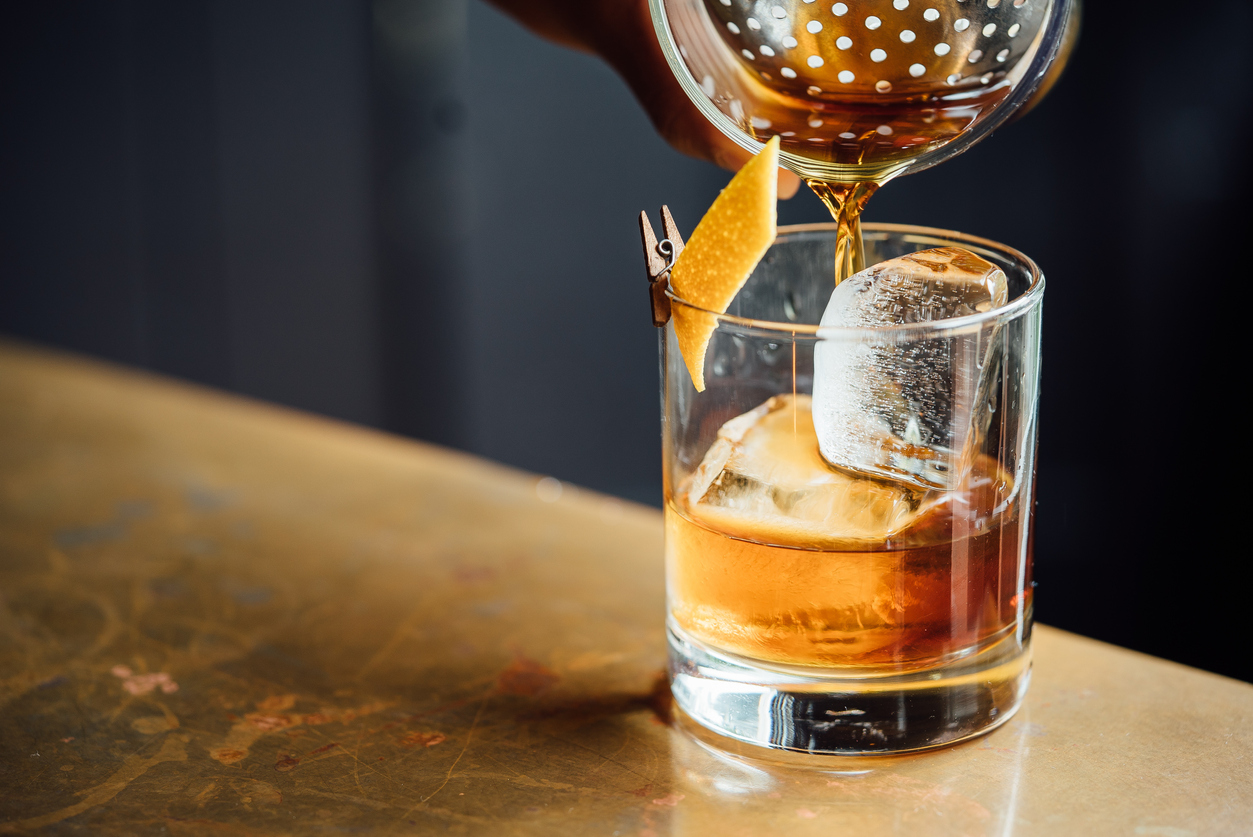 Cameron Shaw, head bartender at The Lookup in New York City
Call me boring, but I love old fashioneds. It's such a simple formula all in all, yet the number of permutations are endless. It's a great way to highlight a spirit that you are completely in love with, or to change it up with gorgeous handmade bitters, like Earl Grey bitters from 18.21 in Atlanta.
The marriage of a thoughtfully selected spirit, the right sweetener, the right bitters, and the perfect amount of dilution makes for a cocktail that is unique to the bartender (profession or home!) who makes it.

Lion's Tail
Mea Leech, bartender at El San Juan Hotel in Puerto Rico
A Lion's Tail is my favorite because it's light, bright, citrusy, perfect for warmer months and still has the sweet kick of bourbon and Angostura bitters.
Hot Toddy
Laura Mitchell, bar lead at Beer Park in Las Vegas
What's my favorite bourbon-based classic cocktail and why? I love a good old-fashioned hot toddy because I love the winter and a hot toddy gets me all cozy and warm.
Whiskey Smash
Lauren Swan-Potras, headb bartender at Roof at Park South in New York City
Whiskey Smash is the best! I love how a good whiskey smash can be at once refreshing, complex, and crushable all year round. This season on Roof, we have mint and rosemary infused rye and bourbon blend, featuring Rittenhouse and Weller Special Reserve. Fresh lemon and housed mint syrup make this drink a summer and autumn favorite of mine.

Paper Plane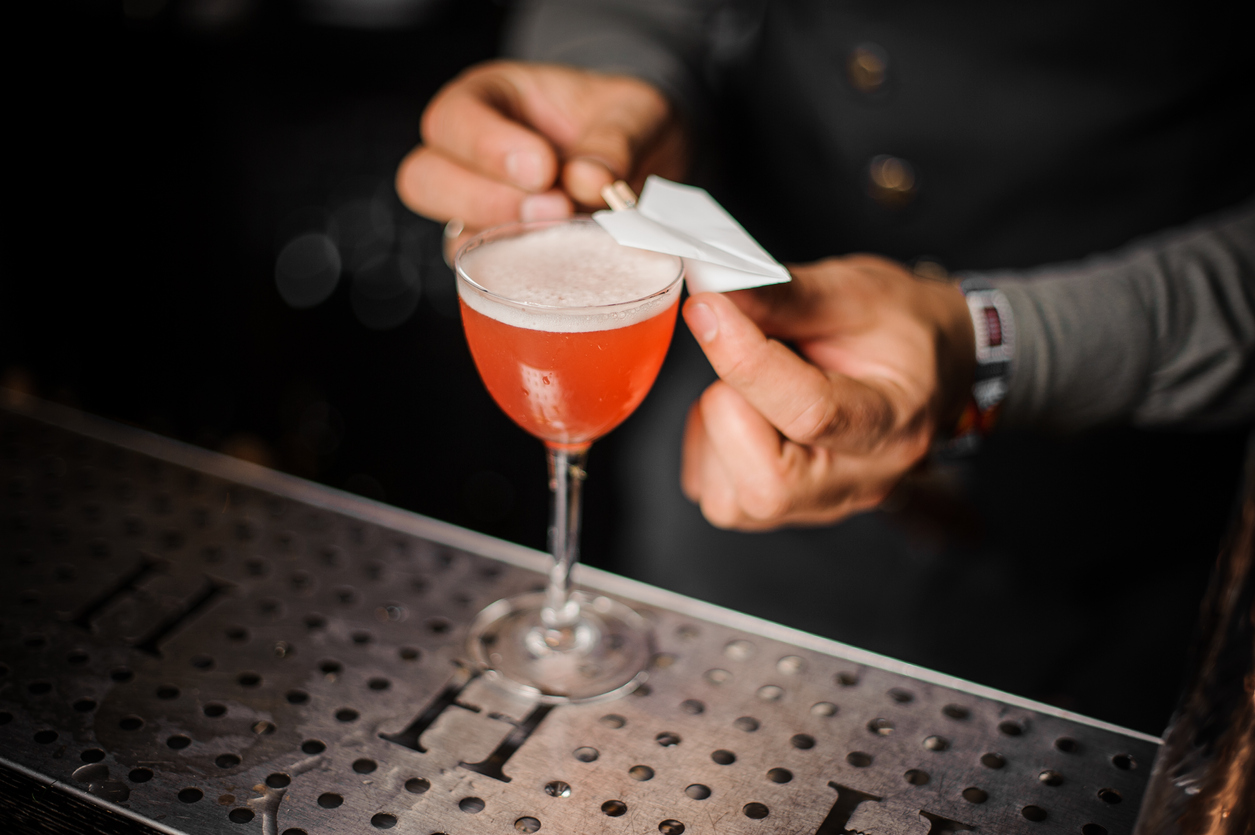 Daniel King, beverage director at Liberty Common in Nashville
I've been really into playing with different paper airplane variations lately. I really like mixing amaro with bourbon. The Aperol and lemon juice just brightens it all right up. Just choosing a different amaro can really change the whole vibe of the drink so it never really gets old.