Celebrities love tequila. Wait, let me correct that — celebrities love owning tequila brands. Like the weed industry, attaching your name to a bottle of tequila (via a squiggly signature somewhere on the label, the smaller the cooler) seems to be the ultimate flex right now. And while there is a lot to be said about all the additives that go into your typical celebrity-owned bottle of tequila in order to reach that super smooth drinkability that many brands favor, that's not going to stop people from buying and drinking this celeb-centric stuff.
I know this first hand because I've thrown parties where I've gone on incessantly about the wonders of an additive-free independent distiller bottle of reposado only to see it fall on deaf ears, but the second I say, "want to try Kendall Jenner's tequila?" People get all wide-eyed and are suddenly super interested in whether or not I think it's "actually good."
Celebrity tequilas are people-pleasers in form and flavor. They have flashy and cool bottle designs, and flavor profiles that go down smoothly. That might not be to everyone's taste (personally, I love a tequila that bites back), but if it gets someone more interested in tequila in general and inspires them to start exploring other brands outside of the celebrity space, it's hard for me to be mad at that.
We've blind taste-tested bottles of celebrity-backed tequila blanco in the past, so for this round we decided to ditch categorizing bottles by expression and went double-blind. I gave my girlfriend a list of the celebrity brand names and had her pull eight bottles of tequila at random then put them head to head in a blind taste test in search of the very best.
Here is our tasting class and the celebrity best associated with them:
818 Eight Reserve (Kendall Jenner)
Calirosa Rosa Blanco (Adam Levine)
Gran Coramino Tequila Reposado Cristalino (Kevin Hart)
Jaja Tequila Añejo (@F__ckjerry, The Chainsmokers)
Prospero (Rita Ora)
Lobos 1707 (Diego Osario, LeBron James, Arnold Schwartzenegger)
Santo Fino Tequila Reposado (Sammy Hagar, Guy Fieri)
Teremana Añejo (Dwayne 'The Rock' Johnson)
Let's drink!
Part 1: The Tasting
Taste 1:
The nose is populated with intense notes of roasted agave and chocolate. The oak comes into play on the palate, interplaying with some sweet and earthy brown sugar notes with a nice pepper finish. It continues to sizzle on the tongue at the aftertaste.
A lot of complexity here worth exploring.
Taste 2: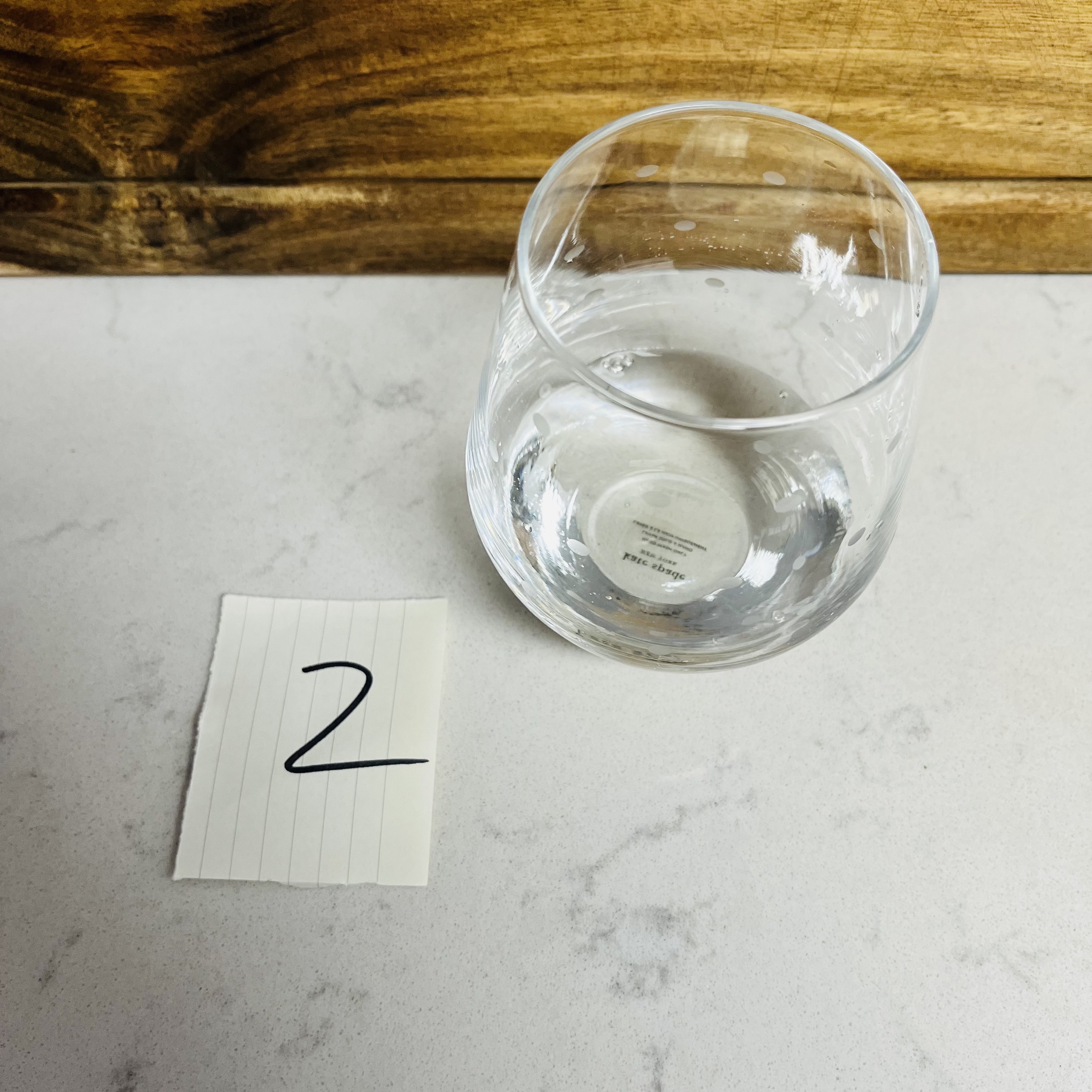 Crystal clear with vanilla on the nose and a hint of barrel mellowness. The aroma is inviting and the flavor delivers, dominated by an intense earthy black pepper flavor with a vegetal finish that reminds me a lot of celery. A faint spearmint flavor lingers on the tongue between sips.
Taste 3:
All sweetness here, the nose is a medley of chocolate, vanilla, and caramel, like a box of Valentine's day candies. The palate imparts a similar sweetness, dominated by honey and vanilla with a bit of oak and a charcoal finish. This is a cristalino, without a doubt.
Taste 4:
The nose is really alive here, I'm getting hints of cinnamon, chocolate, and dark berries, all bouncing off of a bed of warm roasted agave. The palate begins with some earthy cinnamon, followed by a hint of oak before transitioning into rich chocolate and cardamom tones with a zesty orange rind finish.
It's buttery on the tongue, a pleasure to drink.
Taste 5: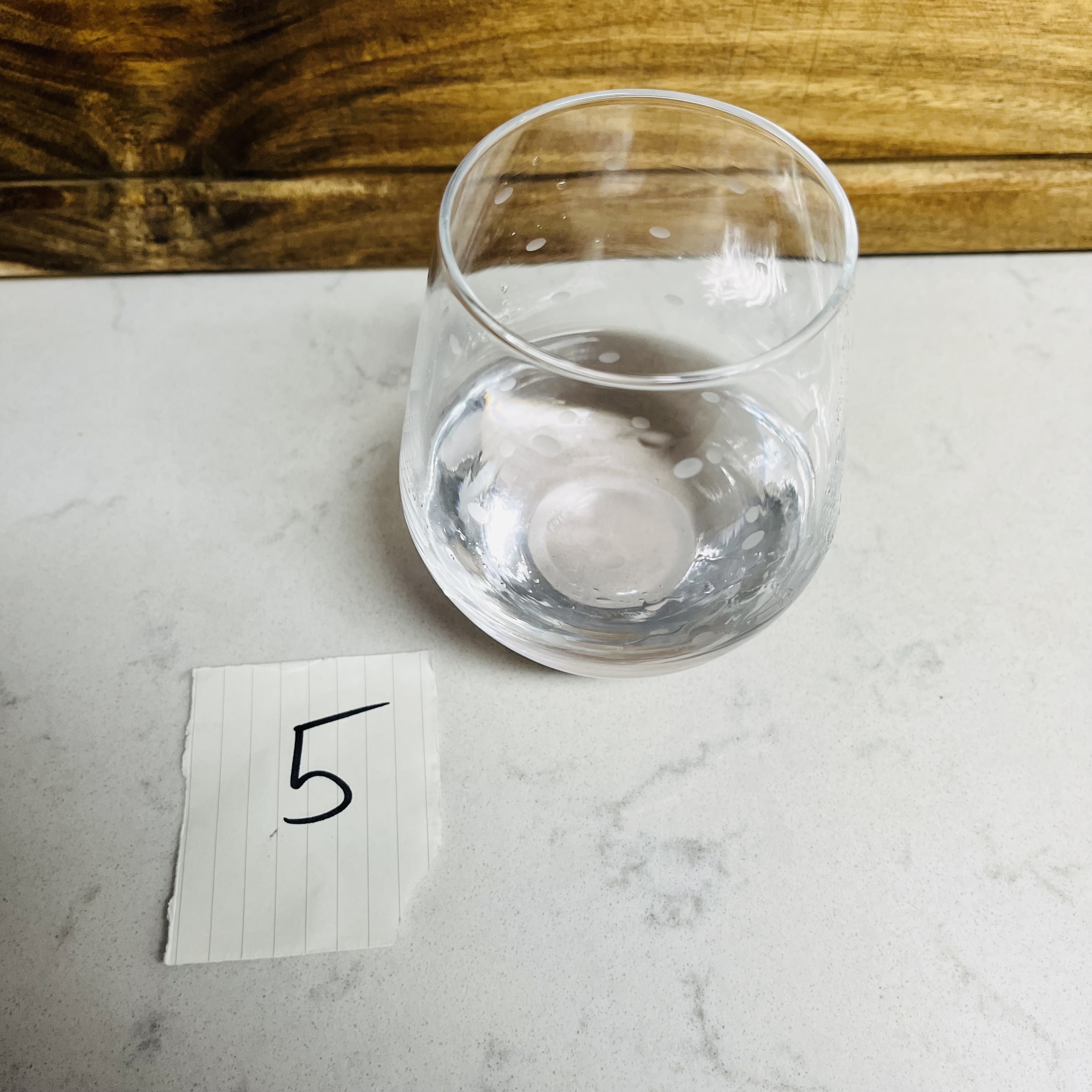 Intensely fruity on the nose, I'm not getting any of the usual tequila notes here. On the palate it's very juicy, dominated by strawberry notes and some green grass flavors. It doesn't taste very much like tequila at all.
Taste 6:
Vanilla and nothing else, it's suspiciously clean on the nose. On the palate, it's dominated by floral flavors, a hint of sweet caramel, and some barrel oak with a chemical cleanliness that doesn't burn the way tequila should. It's a bit soapy on the finish, far from my favorite.
Taste 7:
The nose is dominated by roasted agave with a slight hint of wet wood. On the palate, it mixes buttery notes with zesty lime and melon. It has an oily finish that waters the tongue.
Taste 8:
Oak on the nose and nothing else. Yet none of the oak exists on the palate, instead, you get sticky sweet syrup notes, butterscotch, and roasted nuts with an agave finish.
Part 2: The Ranking
8. Prospero — Añejo (Taste 6)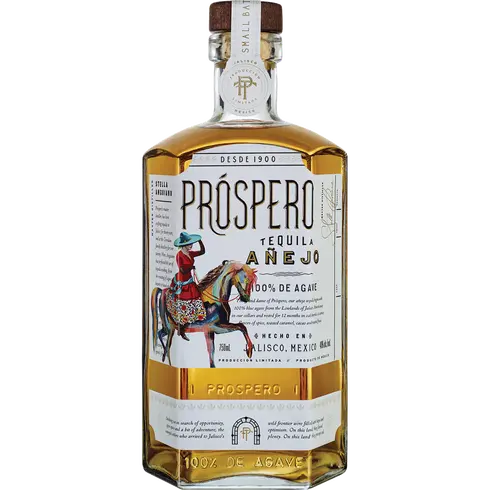 Price: $43.99
The Tequila:
Hailing from NOM 1437, Tequilera Don Roberto, home to 19 brands including Bribón, Don Roberto, and El Abajeño, Prospero is best associated with British singer-songwriter Rita Ora (who serves as the chief creative partner and face of the brand) and master distiller Stella Anguiano. The agave for this tequila is cooked via acid thermal hydrolysis and diffuser-extracted before being twice distilled and rested in oak barrels for 12 months to reach the añejo state.
The Bottom Line:
A vanilla, floral, and caramel forward smooth tequila that you can slow sip completely wince free. If you like your tequila mellow, this is for you.
7. Calirosa — Rosa Blanco (Taste 5)
Price: $49.99
The Tequila:
Calirosa relies on brief wine barrel-aging to get its soft pink color, a trend that seems to be steadily growing in popularity. The brand is from the team of Don Roberto and Don Fernando Real, third-generation master distiller Luis Trejeo Rodriguez, in partnership with Adam Levine and Namibian model and Victoria's Secret Angel Behati Prinsloo. Hailing from NOM 1459, Tequila Select de Amatitán, Calirosa utilizes weber tequila cooked in stone brick ovens, roller mill extracted, and aged in red wine barrels for one full month, giving it a distinctive slight pink hue.
The Bottom Line:
A sweet easy-to-drink blanco tequila that doesn't fall under a traditional flavor profile. It's berry-forward and perfumed on the nose.
6. JAJA — Añejo (Taste 8)
Price: $45.99
The Tequila:
JAJA has a lot of names behind it, the brand was started by a trio of friends: Martin Hoffstein, Maurice Tebele, and social media influencer Elliot Tebele (AKA @f__kjerry,) who have partnered with Alex Pall and Drew Taggart, the self-proclaimed "Kirkland DJ's," known as The Chain Smokers. The Tequila comes out of the popular NOM 1122, Casa Cuervo, and is an additive-free tequila (though not confirmed by Tequila Matchmaker) that is aged for two years in American oak barrels.
The Bottom Line:
An oak-forward Añejo with a sweet and syrupy finish that makes it punishingly easy to drink.
5. Gran Coramino Reposado Cristalino (Taste 3)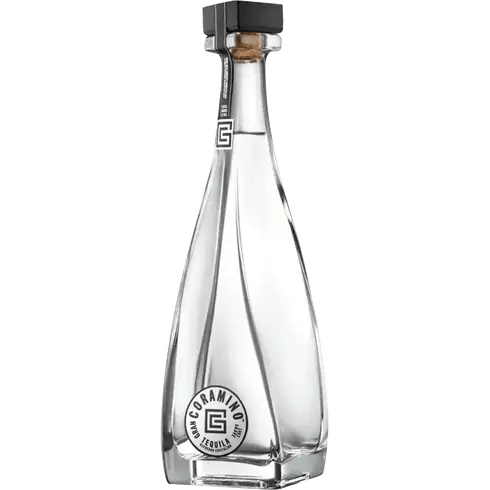 Price: $55.99
The Tequila:
Gran Coramino was created in partnership with the 11th-generation tequila producer Juan Domingo Beckmann and super famous comedian Kevin Hart. A new brand on the scene, Gran Coramino decided to debut with a Reposado Cristalino which was an odd choice, usually, brands start with a blanco or reposado, but it looks like Gran Coramino is going straight for the luxury market.
The brand is produced at NOM 1122, Casa Cuervo, and utilizes blue Weber tequila that is coked in stone brick ovens, roller mill extracted, and fermented in stainless still tanks before being aged in Eastern European oak barrels and finished in Califonia cabernet wine casks. The result is then charcoal filtered into the Cristalino state.
The Bottom Line:
A premium luxury-style smooth tequila with warm and rich chocolate, vanilla, and honey notes. If you're after smooth drinkability, Gran Coramino is your brand.
4. Lobos 1707 — Tequila Reposado (Taste 7)
Price: $43.99
The Tequila:
Lobos 1707 is known best as LeBron James' brand, but he's just a major investor in the brand (along with Arnold Schwarzenegger), Lobos 1707 was actually founded by the actor Diego Osorio who also serves as the CCO. The tequila is produced at NOM 1460, Conpañia Tequilera de Arandas, is made from Weber agave that is cooked in an autoclave high-pressure cooker, roller mill extracted, copper pot distilled, and aged for six months in American White oak barrels and finished in PX wine barrels.
The Bottom Line:
Buttery and savory, Lobos 1707 is a mellow tequila that puts fruity melon notes at the forefront while giving you just a hint of oak via its multi-stage aging process.
3. Teremana — Tequila Añejo (Taste 1)
Price: $39.99
The Tequila:
Celebrity tequila brands go one of two routes — either put the celebrity face at the forefront or go the more obscure route and not advertise the celebrity connection. Even if you don't know anything about tequila, you probably know that Teremana is The Rock's brand. Everyone knows Teremana is the Rock's brand. All Dwayne Johnson seems to talk about these days is his tequila and you know what? We're not mad at that. It's cool to know Dwayne Johnson is totally psyched on his tequila brand.
Teremana is produced at NOM 1613, Destileria Teremana de Agave, home to Teremana and Teremana only. It's one of the few brands that is produced in its own exclusive distillery. The agave here is cooked in stone brick ovens, roller mill extracted and fermented in stainless steel, and distilled in copper pot stills. For the añejo, the brand rests its tequila in American White Oak whisky barrels.
The Bottom Line:
If you're looking to explore Teremana, start here, with its deep complexity and a shifting bouquet of flavors, it is the best showcase of the brand.
2. Santo Fino — Tequila Reposado (Taste 2)
Price: $46.99
The Tequila:
If you asked me to guess where '70s rockstar Sammy Hagar and terminally bleached culinary mastermind Guy Fieri's brand would rank in a blind taste test of tequilas, I don't know that my guess would be so kind. But that's why we do blind taste tests, to leave assumptions and biases at the door, and straight up, Santo Fino is damn good. The bottle doesn't have that sophisticated minimalist branding that brands like Casamigos rely on to show that they're "serious" about their tequila. Santo Fino looks exactly like you'd expect it to, loud, brash, and a little tacky, just like the brand's figureheads.
But here is an important point — Hagar and Fieri know their personal brands, and they don't lean away from it, they lean into it, and that's kind of dope. Santo Fino is produced at NOM 1107, Tequila el Viejito by third-generation master distiller Juan Eduardo Nuñez. The agave is cooked in stone brick ovens, roller mill extracted, and rested in American white oak barrels, and used whisky barrels and is certified additive free.
The Bottom Line:
Santo Fino puts bright vegetal and grassy flavors at the forefront, with a natural flavor profile that tastes like celery, black pepper, agave, and most importantly, good tequila.
1. 818 — Eight Reserve (Taste 4)
Price: $199.99
The Tequila:
Produced at NOM 1607, Grupo Solave, Eight Reserve is the top-shelf expression by 818, the brand most famous for its connections to Kendall Jenner, who is the face of the brand. The brand is owned by K & Soda LLC and the acting COO and President is Mike Novy, with David Yan González acting as the director of operations. The tequila here is made using stone brick oven cooking and is tahona and roller mill extracted. This blend of añejo and extra añejo (aged for eight years) tequila is finished in French oak and American white oak barrels and served in a handmade ceramic decanter produced by Pachuca Mexico artists.
The Bottom Line:
Eight Reserve is a statement luxury tequila served in a statement luxury bottle. With its honeyed, floral, buttery, and rich dark fruity flavor and supreme drinkability, it does what few bottles of celebrity-backed tequilas attempt to do — compete with high-end bottles from the likes of Patron, Don Julio, and Clase Azul.
FINAL THOUGHTS:
This shouldn't come as a surprise to anyone — all but one of the bottles on this tequila double-blind taste test were well under $100 dollars, Eight Reserve, the premium expression by Tequila 818, is almost $200. Are you really surprised that the most expensive tequila we tasted was also the best? The rest of the brands were playing with a pair, two pairs at best, but 818 had a god damn full-house.
That's just the way the cookie crumbled in this blind taste test, but 818 also does what few celebrity brands do — it attempts to reach for the stars. The thing is, 818 isn't competing with other celebrity brands — it's competing with the best tequila brands in the market. It would be interesting to see how this luxury brand stacks up against similarly priced bottles.
You might be asking yourself, is this $199 bottle of tequila actually worth $199? That's… up to you. I'm not going to tell you there aren't non-celebrity-owned brands that have bottles "better" than Eight Reserve, there are some steals to be had on the market. But when you're buying a tequila in this price range, you're paying for the bottle design, the aging process, and a sort of luxury tax. My favorite tequila is a $60 Reposado — it's not smooth and sweet and no one but tequila snobs is ever going to see the bottle on my shelf, gasp, and be wide-eyed with wonder.
But, I don't need them to be. You might not see things the same way. You might want that Jenner-adjacent status boost to your bar cart. And frankly, no disrespect.