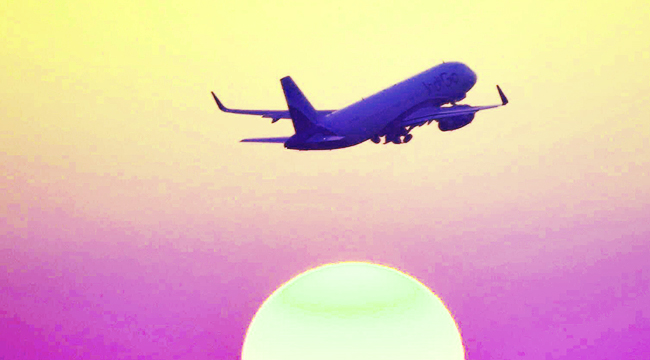 Now's the time to buy a cheap flight or book a steal on a hotel. We're in the middle of the shoulder season, winter has set in, and prices are dirt cheap. If you want to book a getaway for Valentine's Day or Spring Break, the time is now.
Flights throughout February, March, April, and into May are at all-time lows. This isn't just budget fares to Europe either. Big name airlines have flights to Africa, Australia, and beyond for anywhere from $300 to $600 roundtrip. Those are prices on airlines where you can actually carry on a bag, check one, and maybe even get a meal with a drink or two. That, in turn, means, the budget airlines have slashed their prices as well. This is a win-win, yo.
Below are the best cheap flights, hotel discounts, and travel deals that will make you race to book something right now.
TOP DEALS OF THE WEEK:
$49 ONE-WAY FLIGHTS TO EUROPE WITH WOWAIR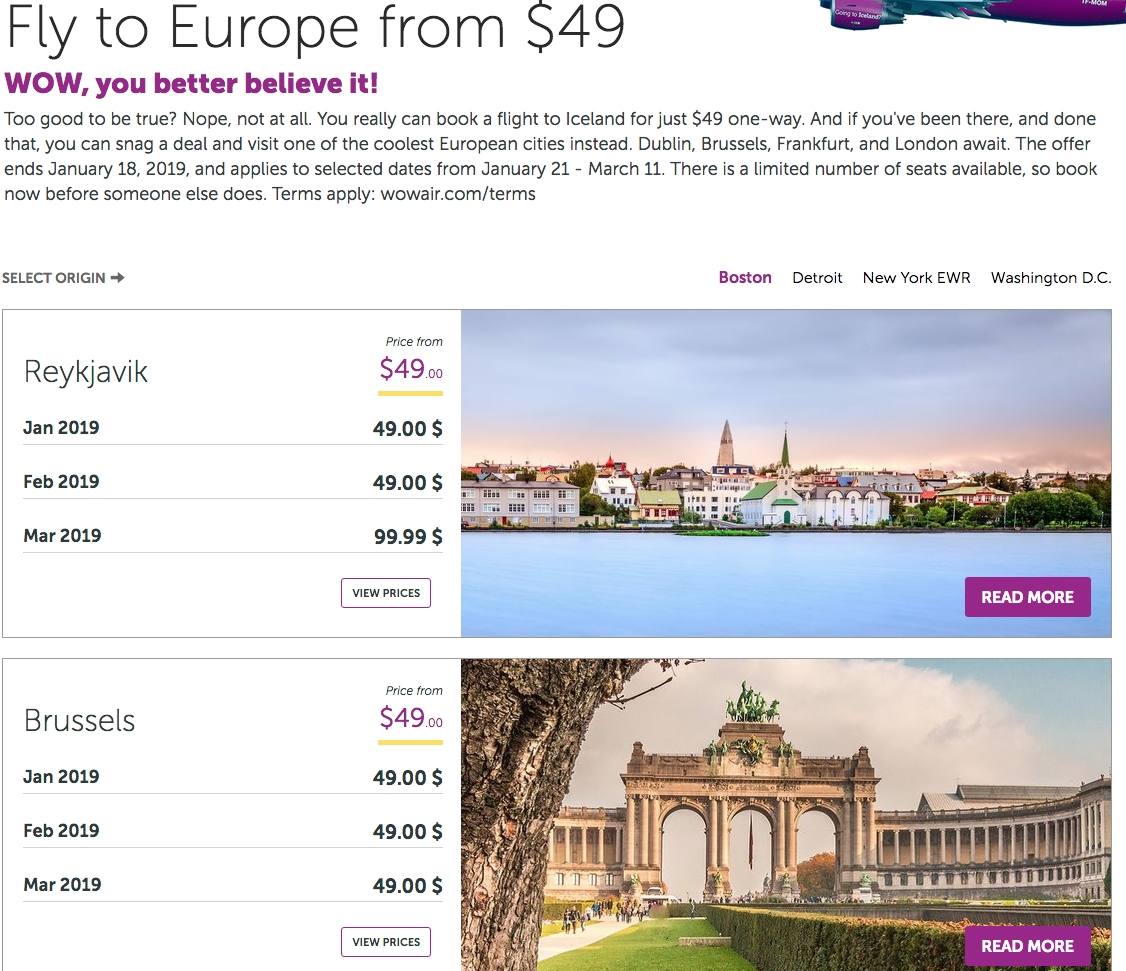 This is not a drill. Right now, you can score one-way tickets to Europe from all over America for only $49. You'll need to buy before January 18th and travel before March 11th. Also, be aware you'll likely also need to spend another $80-$100 if you need to check a bag and want to eat Wowair's food. Alternately, just carry on and bring your own lunch.
QANTAS NEW YEAR ADVENTURE SALE
Anytime you can snag a roundtrip ticket to Australia for less than $1,000, you have to jump on it. Qantas is currently running a sale that has flights from all over America for $620-$680 roundtrip. That's on an airline where you can check a bag, get a meal (or two), and drink all that tasty Aussie wine.
You have until January 22nd to buy a ticket. This is your chance to go down under for way less.
PLAN A DOPE SPRING BREAK WITH 30% OFF VILLAS IN BARBADOS
With Spring Break rapidly approaching, it's time to make some plans before prices spike. Our recommendation: Gather your crew and go in on a villa in paradise. Port Ferdinand Barbados is offering a 30 percent discount on their villas if you can book by February 15th and travel before April 30th. That one-third discount is enough to cover a cheap flight if you shop the deals.
BEST FLIGHTS OF THE WEEK:
SEATTLE TO HOUSTON (AND VICE VERSA) FOR ONLY $150 ROUNDTRIP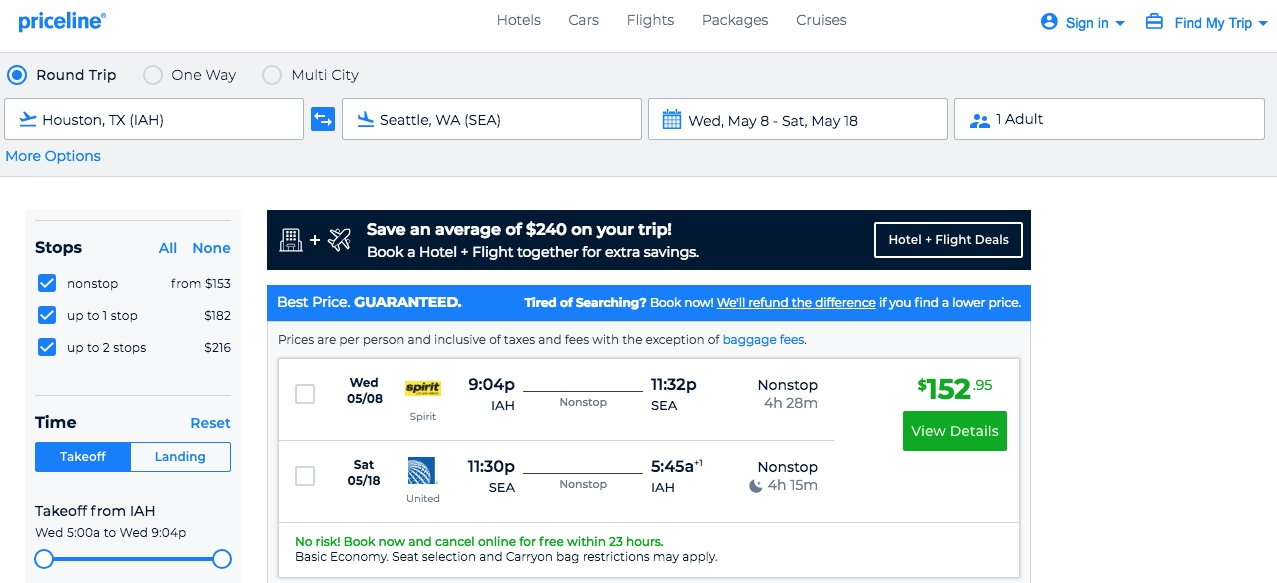 Prices on flights this spring are popping off. You can fly from Seattle to Houston or vice versa for only $150. Fair warning, this is a mix-and-match fare with Spirit and United so different bag rates may apply.
LAX TO TANZANIA FOR $580 ROUNDTRIP
Swiss is running a great sale on flights from the U.S. to Tanzania. For less than $600 roundtrip, you can hit up Kilimanjaro, the Serengeti, and Zanzibar this March for one killer Spraaaaaaaang Breaaaaaaaaaaak.
PHILLY TO ZURICH FOR $380 ROUNDTRIP
Swiss is also offering great sales prices on trips to Switzerland. For less than $400 roundtrip, you can get all the Zurich this spring for all the Alpine good times you can handle. Keep in mind, this is on an airline that'll give you a checked bag, free meals, and all the booze. That, in our opinion, sweetens the deal considerably.
SAN FRANCISCO TO COPENHAGEN FOR $390 ROUNDTRIP
Air CanadaAir Canada is running a great deal from American cities to select European destinations throughout spring. You can score a roundtrip from San Francisco to Copenhagen for just under $400 if you can book now. This is a great deal on a comfortable airline.
NORWEGIAN NEW YEAR SALE — $99 EACH WAY TO EUROPE
Norwegian is running a New Year Sale with one-way flights pinned at $99. That's one-hundred bucks to get from America to Europe from now until summer sets in. Granted, you'll need to spend another $30-$60 on bags and food each way. Still, that's a great deal that'll get you to Europe on the cheap.
2 MILLION SEATS ON SALE WITH AIRASIA
AirAsia's 1.9 million seat sale is still in full swing. If you're planning on bouncing around South, East, and Southeast Asia this year, this is you play to see more and pay less.
Check Out AirAsia's Massive Seat Sale Here
BEST TOUR DEALS OF THE WEEK:
BOOK A TRIP WITH A $1 DOWN PAYMENT WITH INTREPID TRAVEL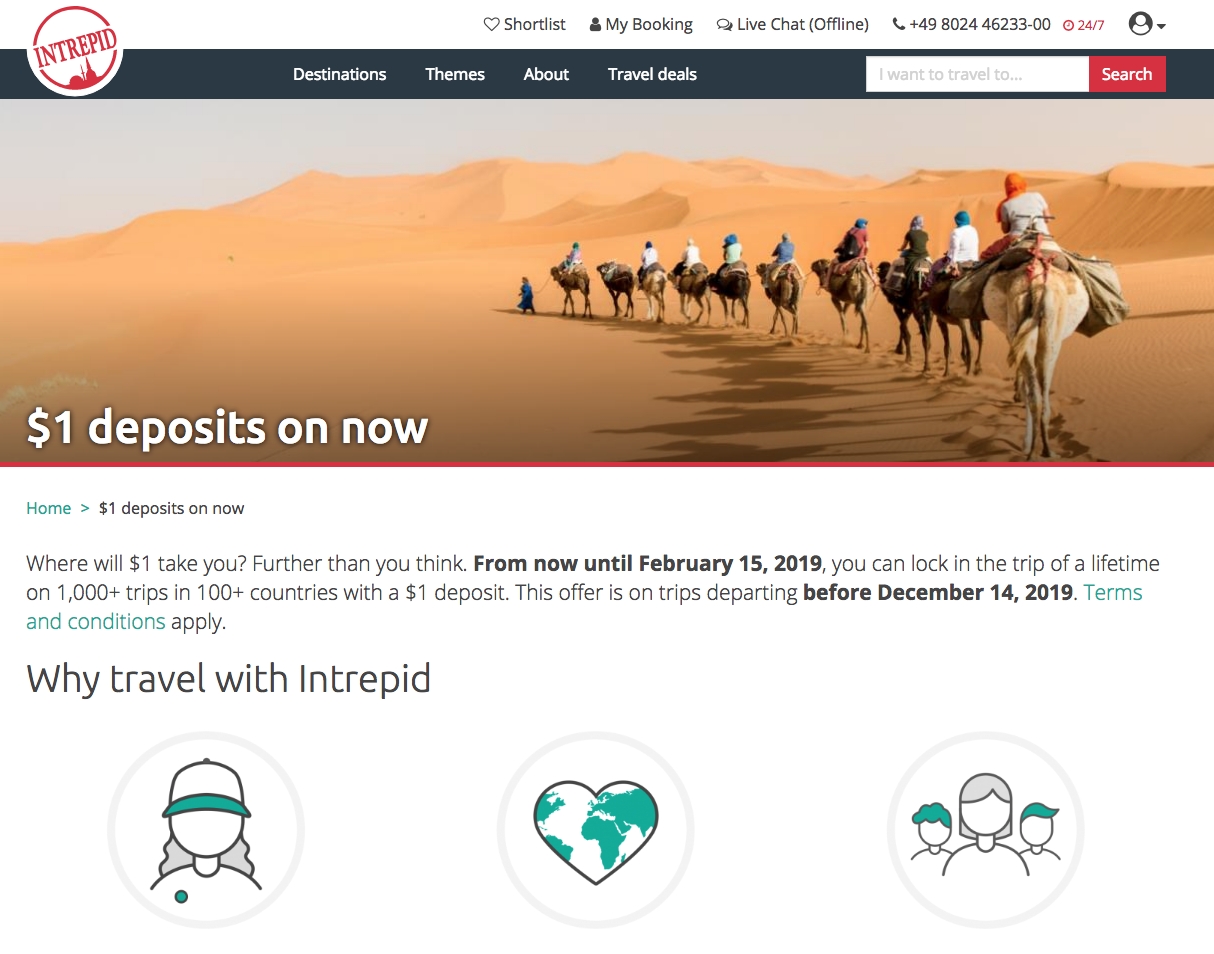 Intrepid Travel is giving you a chance to lock in a trip for 2019 for only one dollar. That's $1 to secure an adventure of a lifetime this year.
You'll have until February 15th to take advantage of this deal and you'll need to travel before December 14th. If your trip falls before July 15th, you'll need to pay the remaining balance with 56 days. If your booking falls after that date, then you'll have until May 15th to come up with the cash.
20% OFF PEREGRINE ADVENTURE'S 2020/2021 ANTARCTIC ADVENTURES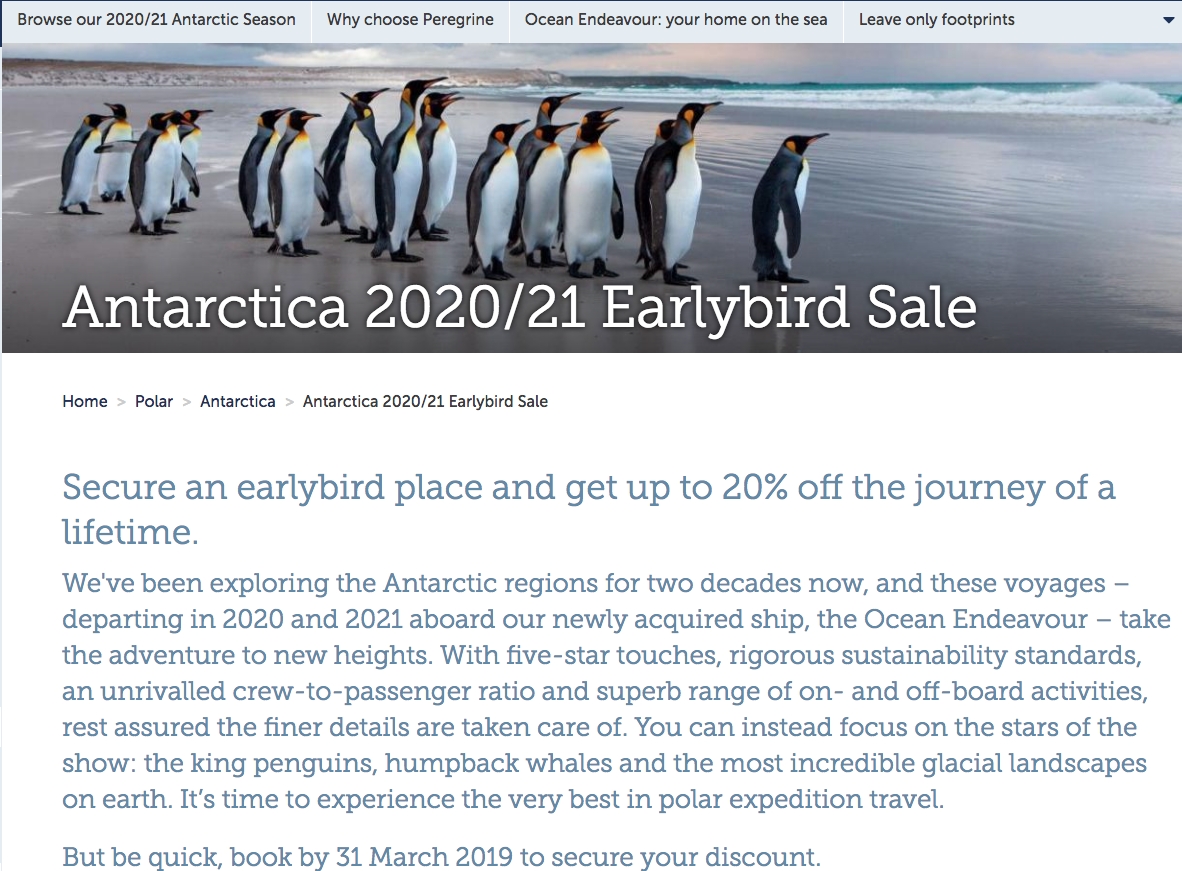 Peregrine Adventures just got into the Antarctica game with the purchase of an Antarctic sailboat. To kick off this new trip, they're offering 20 percent discounts on trips over the 2020/2021 voyage cycle.
That may not seem like a lot of savings. But, when you're talking about spending $10k on a trip, a 20 percent discount covers your flights and more. You have until the end of March to book your Antartica adventure.
Check Out Peregrine's Deals Here
G ADVENTURES MUST GO SALE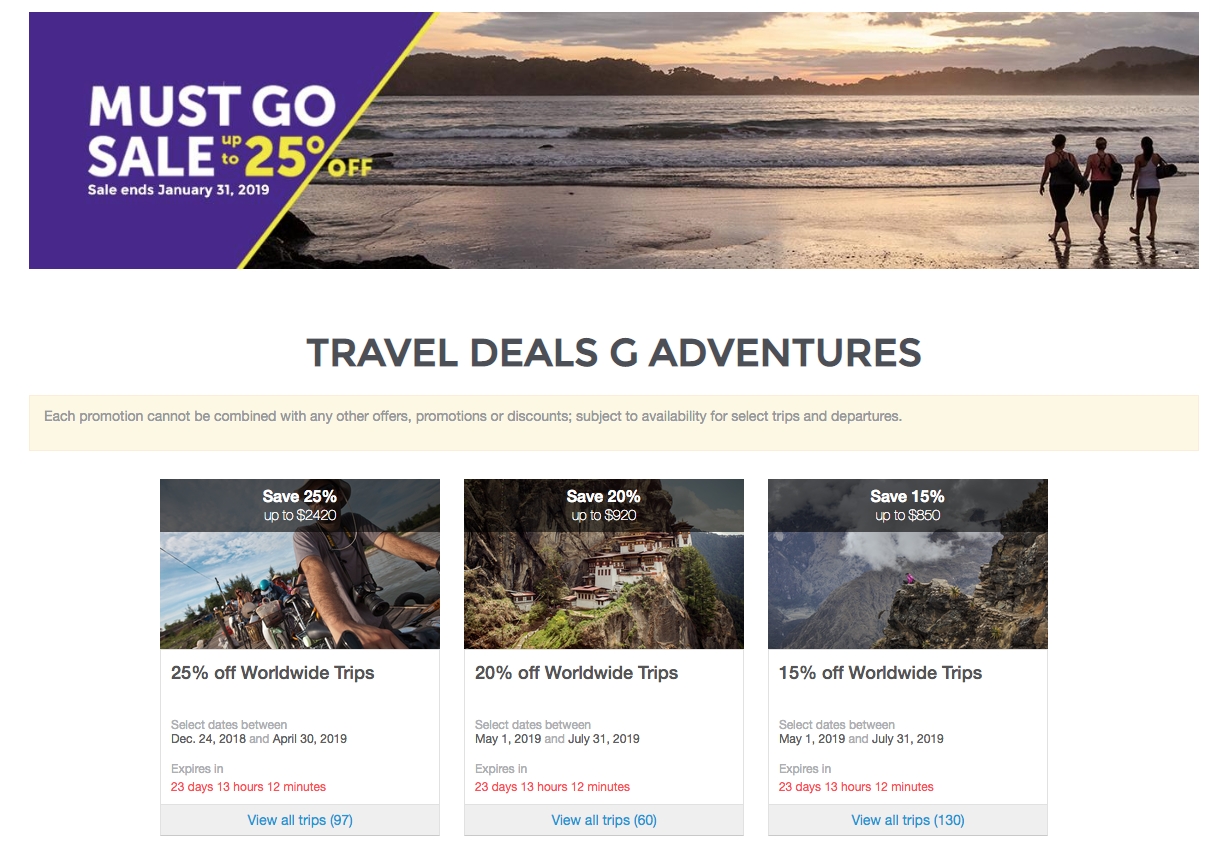 G Adventures offers trips geared towards 19 to 35-year-olds, solo travelers, adventure-seekers, wellness chasers, and so much more.
For the whole month of January, they're offering up to 25 percent off trips worldwide. That's enough of a discount on some trips to cover your flights to and from the trip — a huge bonus. You have until the end of the month to book.
HUGE DISCOUNTS ON WINDSTAR CRUISES RIGHT NOW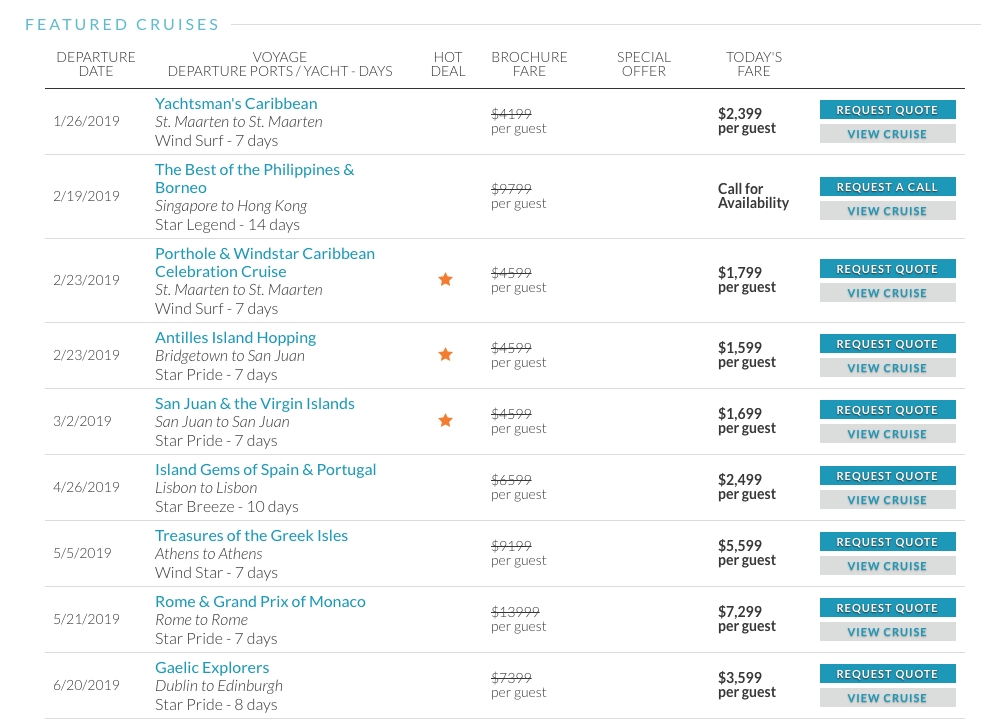 Windstar Cruises is the best small-vessel-cruise out there, that's why it made our Travel Hot List. The ships are intimate and amazingly staffed. The food is designed by James Beard Foundation-level chefs. The ports of call are always the best.
Currently, Windstar Cruises is running sales on select cruises with discounts as steep as 50 percent. That's crazy cheap for a once-in-a-lifetime cruise this spring.
Take Advantage of Windstar Cruises Sales Here
SAVE 20% OFF AMTRAK FARES RIGHT NOW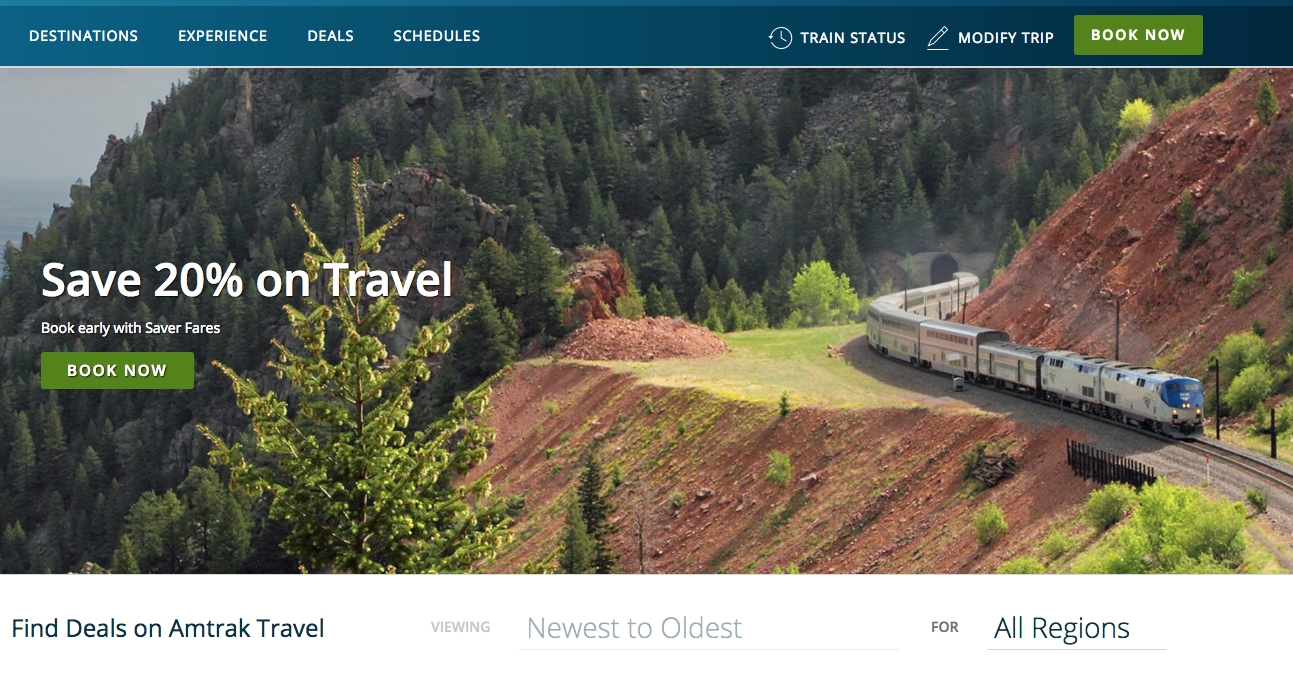 Amtrak is a great way to get across America without the rush of an airport. You just get on, find your set, and settle in for a smooth ride. You can score 20 percent discounts on routes all over America right now. You'll need to book at least seven days in advance.
BEST HOTEL DEALS OF THE WEEK:
30% OFF LODGING AND MORE WITH VAIL ALL ACCESS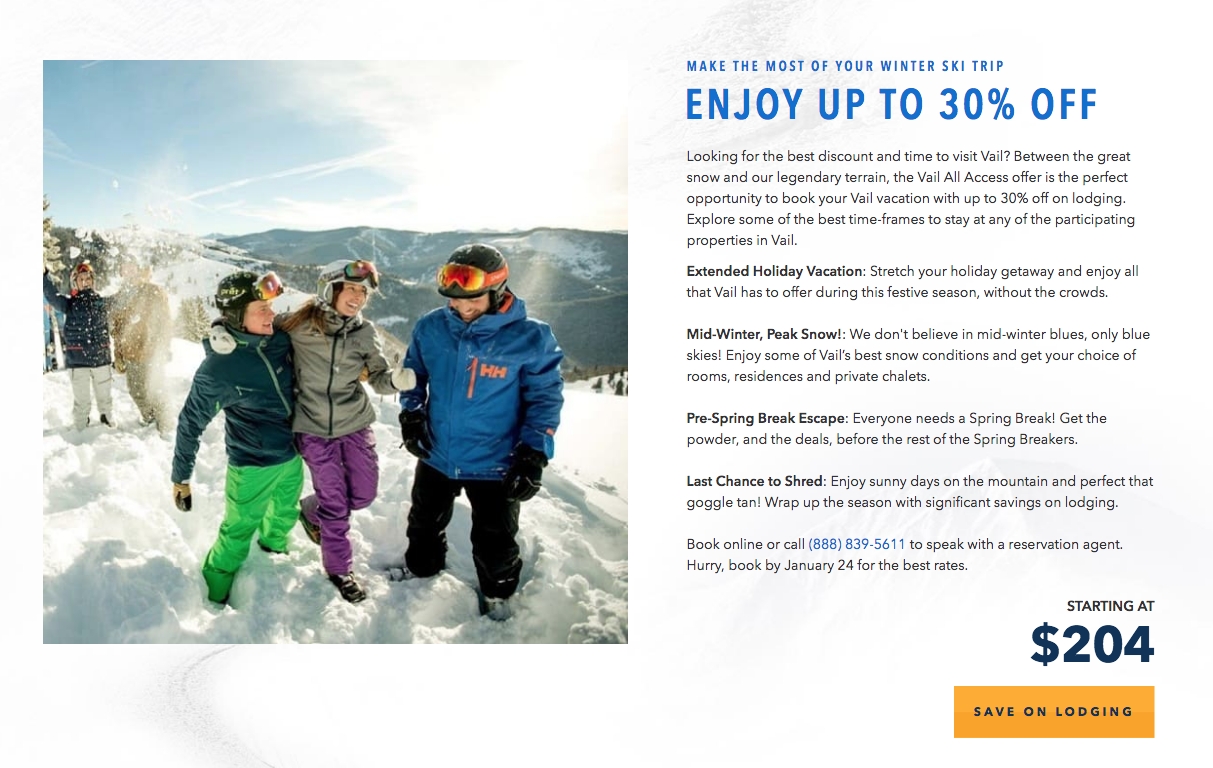 It's the height of ski season right now. So, scoring a great discount on lodging, lift passes, and outdoor activities is a rarity. Vail All Access is eschewing the usual 'jack-up-the-price-during-the-high-season' ethos to give you up to 30 percent discounts on lodging, rentals, vacation packages, Spring Break packages, lift passes, and even meals.
THE MARLBOROUGH LODGE, NEW ZEALAND
The Marlborough Lodge, perched on the north side of the South Island, is an escape that offers a perfect slice of a little self-care. You can wander through working vineyards, kayak around secluded bays, hike into the wilderness and take helicopters home, or you can just chill, eat, and drink wine for hours.
Right now, prices are at their peak. By April (until October) prices will drop NZ$2,200 ($1,500) and then will drop again another NZ$900 ($600) between May and September. If you're willing to wait until our summer (their winter), you can save $2,100 for a vacation package to a bucket list locale.
15% OFF BETTOJA HOTELS COLLECTION, ROME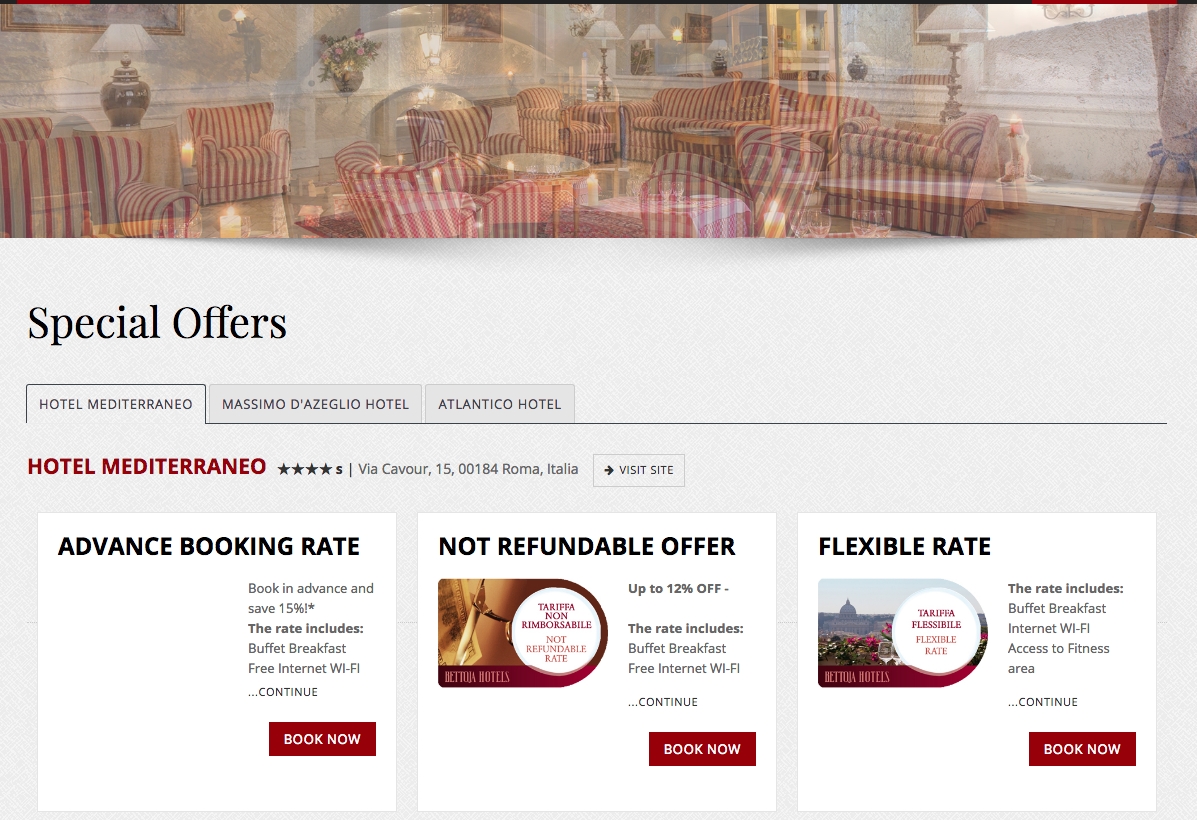 Bettoja Hotels Collection operates three plush hotels in Rome, Italy. They're offering a 15 percent discount if you book in advance and that comes with a free breakfast and free WiFi. Basically, if you score a super cheap flight to Rome this spring — and you should totally score a super cheap flight to Rome this spring — make sure you take advantage of this discount for a couple nights in the lap of Italian luxury.