Cranberry sauce is an essential component of any turkey dinner. But there's a pretty good chance — even in the year of our lord, 2022 — that it'll come out of a can in jelly form instead of the real stuff. That's a shame. Homemade cranberry sauce is very easy to make from scratch and truly takes little effort.
Plus, you can make it a few days early. Really helping the flavors meld and pop when you dish it out on Turkey Day.
For the recipe below, I've kept things pretty simple. You can get all the ingredients at any decent grocery store or online via Amazon. The only effort you'll need to put in is paying attention to a pot for around 10 minutes. And in that 10 minutes, you'll yield a cranberry sauce that'll actually wow at your next turkey dinner. It also rules with roasted duck, goose, pork loin, and even some Swedish meatballs.
Okay, let's get into it and make some delicious, bourbon-y, and spicy cranberry sauce.
Also Read: The Top 5 UPROXX Bourbon Posts Of The Last Six Months
Cranberry Sauce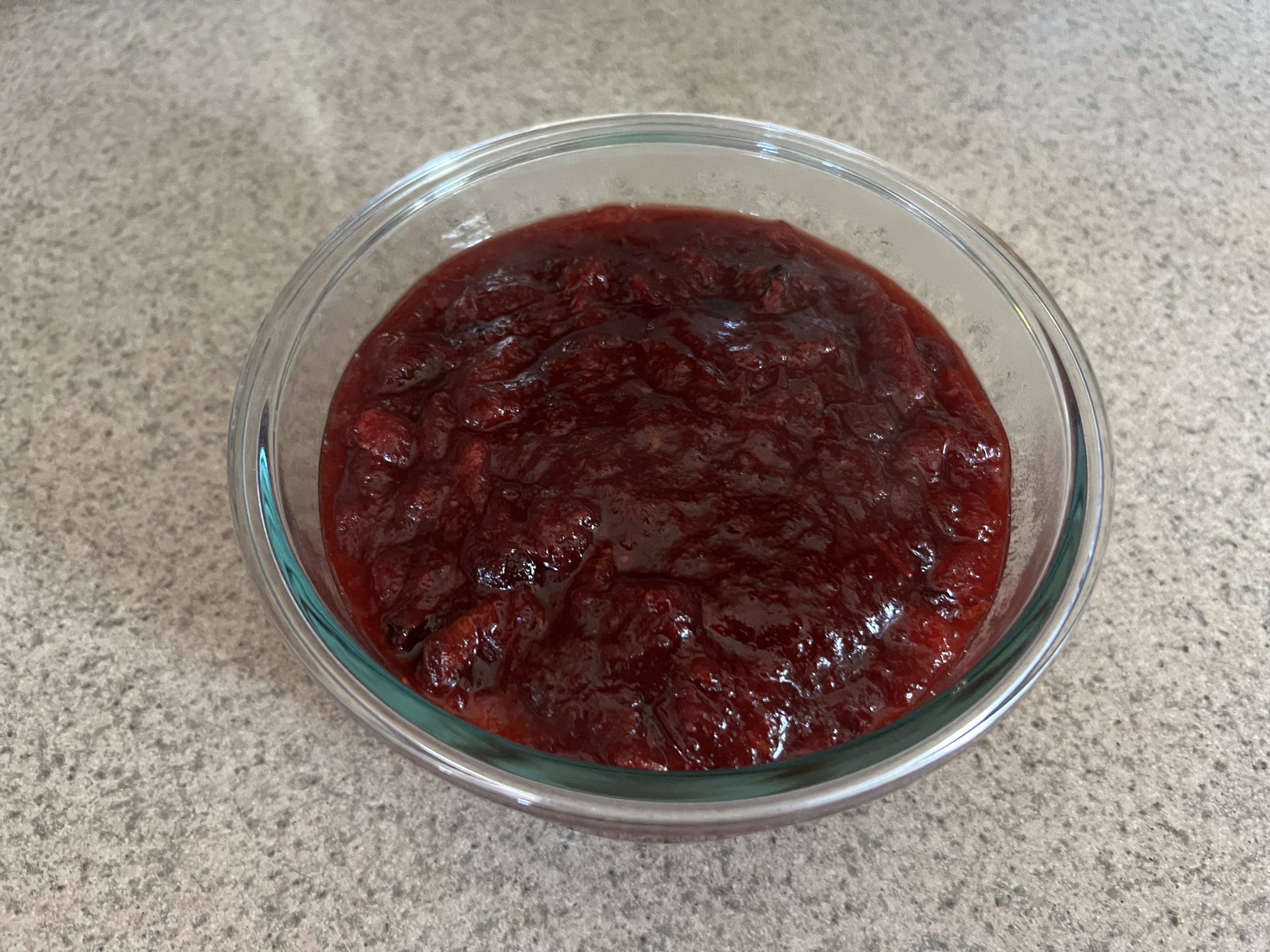 Ingredients:
4 cups fresh cranberries
3/4 cup real apple cider (the stuff in the cooler)
1/2 cup bourbon
1/2 cup brown sugar
1 cinnamon stick
1 star anise
4 allspice berries
8 peppercorns
1 small teaspoon of garam masala
Zest of 1 orange + juice
Pinch of kosher salt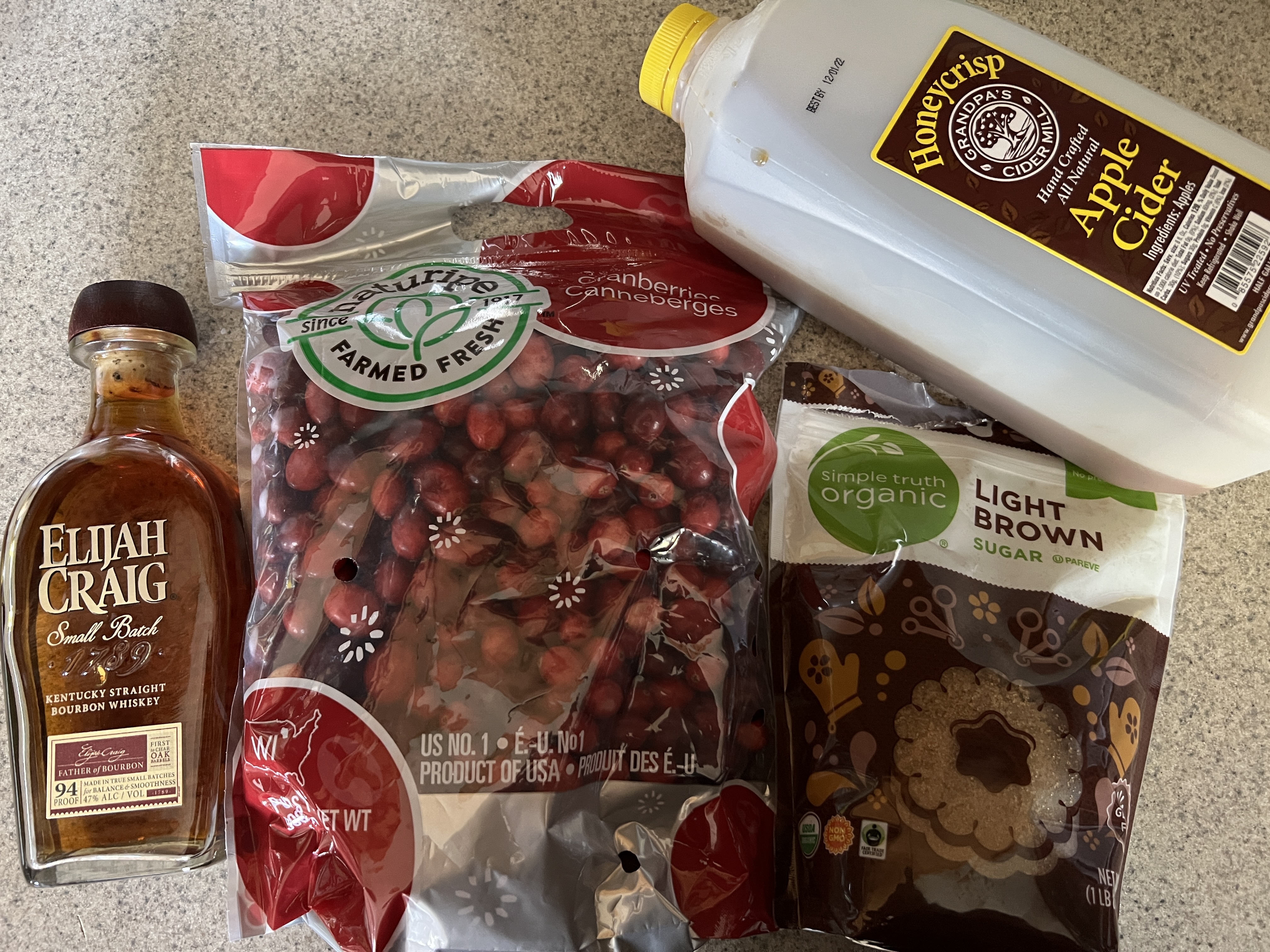 What You'll Need:
Medium pot
Jar with lid
Microplane or small grater
Measuring cup
Wooden spoon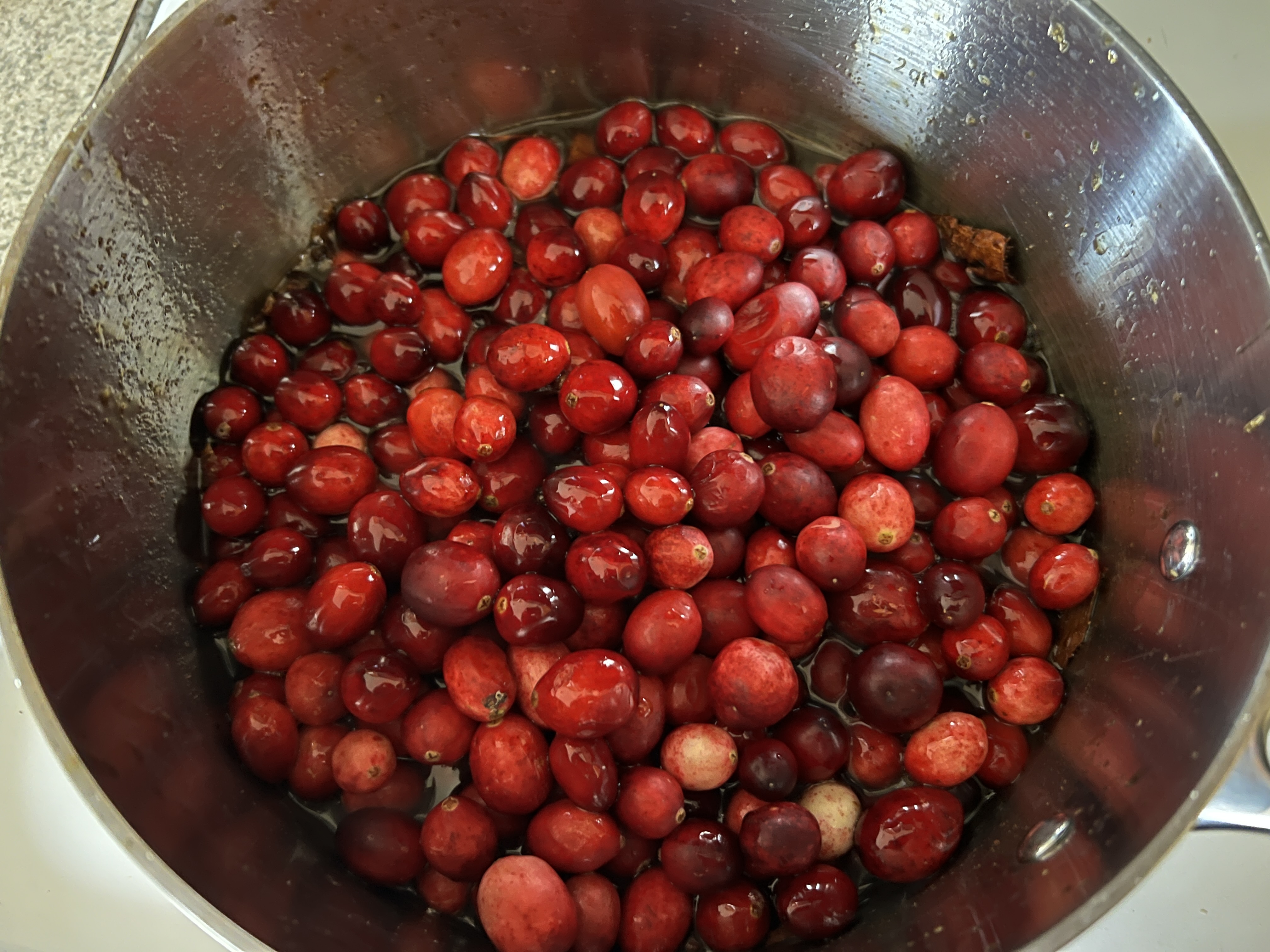 Method:
Add all the ingredients — except the orange zest, juice, and salt — to the pot and bring to a slow simmer.
Allow to simmer — not boil — until the cranberries break and start to create a jammy base, making sure to stir every few minutes. Add the orange zest, juice, and a large pinch of salt and continue to simmer until the liquid creates a thick-ish jam base. This should take about 10 minutes max.
Once you have a jammy sauce with cranberries that are just there (broken down and cooked down but not completely gone), take off the heat and pour it into a jar or bowl. Let cool and refrigerate until you're ready to serve. It should last about two weeks in the fridge.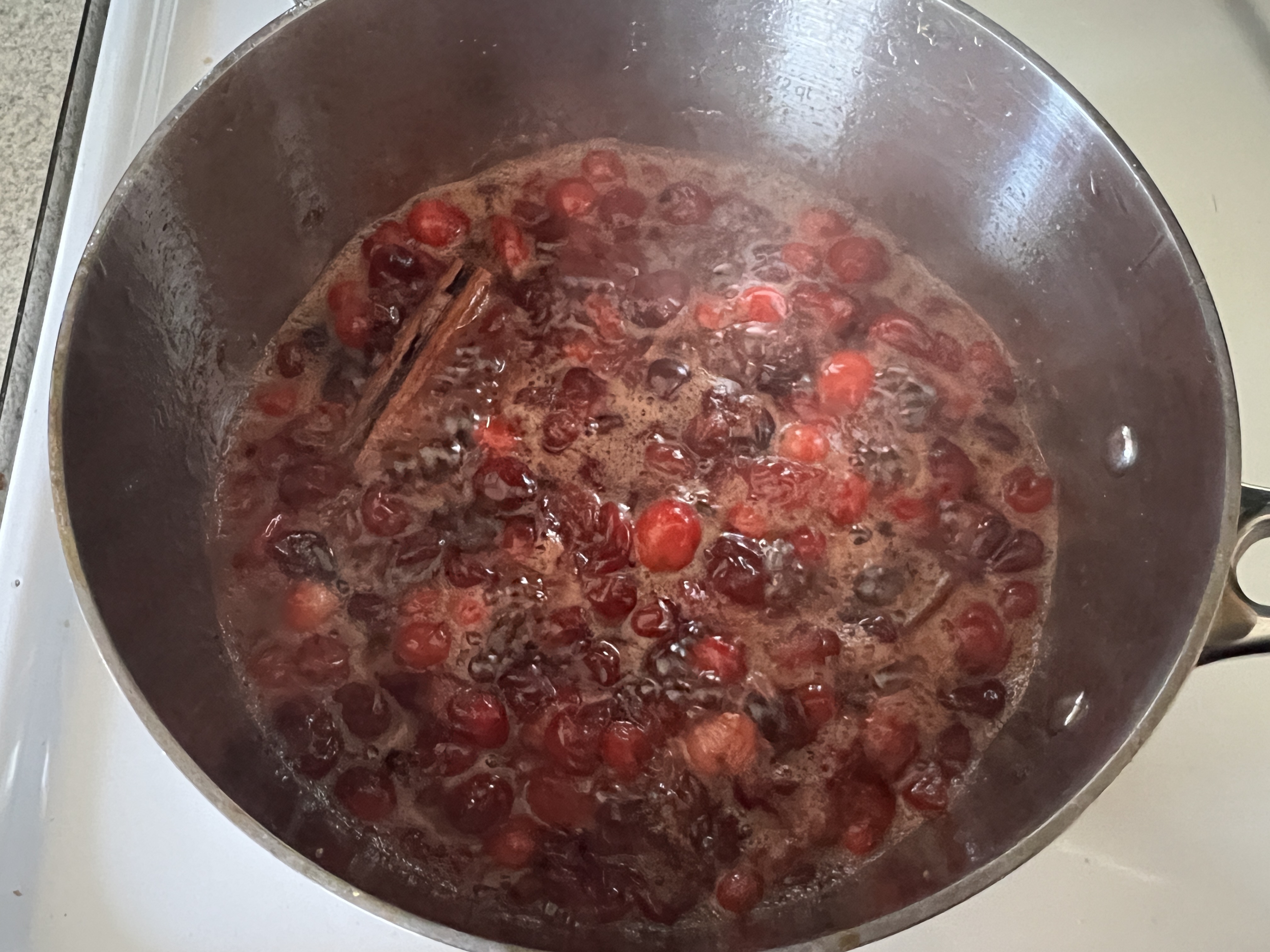 Bottom Line:
All told, this took less than 20 minutes (it was just over 10 minutes of cooking time) and yielded a cranberry sauce in a different universe than the canned stuff. There's a deep acidity maintained with the citrus and cranberry that's perfect for countering all the savory, herbal, and fatty foods on a typical Thanksgiving plate.
The woody spices really add a nice sharpness and dark/wintry element with a hint of bitterness. There's a touch of sweetness thanks to the apple cider and brown sugar but it's pretty far in the background compared to the spices and berries. The bourbon just peeks through with an almost brandied cherry vibe with a hint of vanilla. It's a nice mix.
Overall, this was pretty damn easy, too — you really just have to keep an eye on it and stir it so that it doesn't burn on the bottom of the pot. That's really all the effort you need. Plus, you can make this way ahead of time, well before Thursday. That's a win-win, folks!