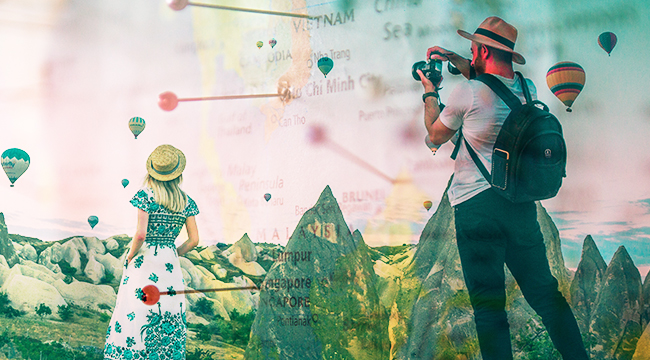 Cyber Monday is a great day to snag a big discount on that vacation you've been dreaming about all year. And, hey, sometimes you have let someone else take the reigns on a vacation. That's okay. Travel packages have become personalized experiences more and more these days. Travel companies are catering to the 18 to 35 crowd who want deep dives, cultural experiences, and a trip that feels authentic.
Below are the best travel deals that you'll need to buy today. There are discounts across the board that'll help you finally chase that adventure or live in the lap of luxury for a spell. Happy Travels!
SAVE UP TO 30% OFF U BY UNIWORLD CRUISES
U by Uniworld is a cross between a boutique hotel experience, a dope river cruise, and a sleep-away camp for grown-ups with a killer bar and rad food. The cruises are tailored for the 18-40 crowd with well-thought-out excursions and a sustainable mindset.
Today only you can score a 30 percent discount and $100 onboard credit. That's one-third off a great river cruise through some of Europe's coolest spots. You can't beat that.
FRIENDLY PLANET TRAVEL CYBER MONDAY SALE
Friendly Planet Travel is offering a whopping $1,900 discount on some of its trips around the world. The travel group is putting 70 tours in 50 countries on sale today with discounts starting at around $450 and topping out at $1,900. That includes all airfare, accommodations, most meals, transfers, English-speaking guides, and more. You really can't beat this deal.