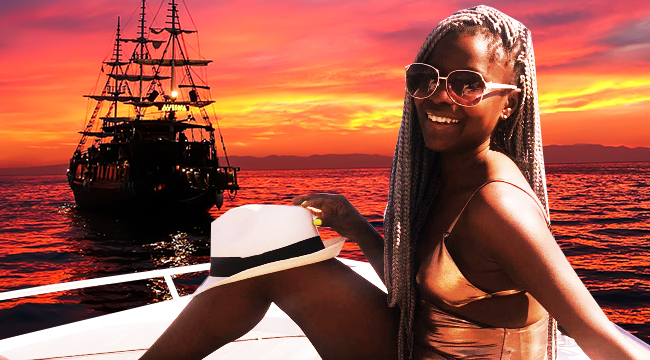 Captain Morgan was a real person. That was news to me. I guess I had some vague idea that the swashbuckler on the rum bottle actually lived and breathed. But I definitely didn't know that he was once the governor of Jamaica. And that's a cool tidbit, to be sure. But here's the thing: During a recent visit to Panama and Colombia, taking part in Cheap Caribbean's "Legends of Pirates Past" tour, that wasn't the most surprising fact I learned. Not by a long shot.
I went on the trip expecting some rum, a little history, and a lot of tropical basking. I'm interested in pirates — like just about everyone — but I don't know about them. Not really. I expected to visit historical sites that I'd only ever seen on documentaries or The Travel Channel and to come away able to regale people with interesting stories about these rogues and scalawags (the latter of which, honestly, I didn't even know was a real term).
What I didn't expect was that the real surprise would be the people I met and how welcoming they were. That kindness, in a tour focused on cutthroats, caught me off guard. But it was my favorite part of the experience by far.
PART I: Panama City, Panama
Our first stop was Panama City and — let me tell you — if you think traffic where you live is bad, try traveling through Panama City's rush hour. There are only about four lanes going each way on the highway, and it's generally stopped bumper to bumper, so much so that there are literally people selling snacks and drinks in the middle of the highways. They know you'll be there for a few hours.
As we slowly made our way out of the city, the view changed drastically. Creepers and vines spilled out of the jungles, stretching toward the tarmac. I'm always one for looking at the jungle and imagining its secrets but by the time we arrived at our hotel, the Dreams Delight Playa Bonita Panama, I was starving. I'm a sucker for a hotel where when you walk outside you are literally outside — as in on the beach or in a garden — and that's exactly what I stepped into… or… out to at this property.
What I didn't expect was the immediate fogging up of my glasses due to Panama's extreme humidity. I couldn't trip, though — it's's because of this climate and the proximity to the Caribbean Sea that Panama City's produce and seafood are known around the world. (Plus, I had braids so my hair wasn't problematic.) Beginning a trip with a huge chunk of lobster should be mandatory, honestly, and the double dessert follow-up left me thinking that if the rest of the trip was half that decent, I would not be disappointed in the least.
The in-hotel restaurant Portofino pulled out all the stops for me and the rest of the group — from endless wines that were paired specifically for our meal to a couple of super dope dining companions so we could understand what we were eating.

After a sort of sticky sleep (the hotel was great but the humidity did not let you forget you were in the middle of a rainforest) we headed to the first part of our adventure, "The Route of Pirates Panamanian Caribbean Tour" — where we visited Chagres and Fort San Lorenzo, Portobelo National Park, Colon, and got to see the Black Christ (more on that in a minute) before taking a pretty sweet ferry ride to where we could see an amazing view of the Panama Canal.
I feel like I should just make this disclaimer here: When I say we traveled anywhere, it implies that we drove for quite a while (an hour or so) through the rainforest. Trust me, though, I'm not complaining. Learning about pirates is amazing, but the fact that you get to see a monkey or two on the drive sweetens the pot considerably.
Fort San Lorenzo in Colon was once used by the Spanish to store gold after Christopher Columbus "discovered" the Chagres River on his final voyage. When good old Captain Henry Morgan decided he wanted to tap that booty in 1670, he left the fort in ruins after invading Panama City. The Spanish rebuilt in the next decade, and now what's left of the fort is a gorgeous maze of flora and fauna that, if not for the abandoned cannons, could easily be mistaken for a wedding venue or garden with tunnels that spiral down closer and closer toward the Caribbean Sea.
If you're a fan of iguana, the giant (and extremely quick) lizards abound at the fort — leaping over and running through picturesque vines and flowers. It's amazing to think this was ever a place meant for war or violent attacks, its beauty would have anyone who didn't know its history fooled.
After leaving the fort, we headed off to catch a quick bite (more fresh fish and this time…plantains!) at one of the local spots along the way that also served as lodging for surfers eager to catch waves early in the morning. After lunch, we hit up Portobelo, a city that served as a port for Peruvian silver once colonized by Spanish conquistador Francisco Velarde y Mercado. Portobelo still retains signs of its pirate-y past as it is lined with cannons and the clear remains of a fort.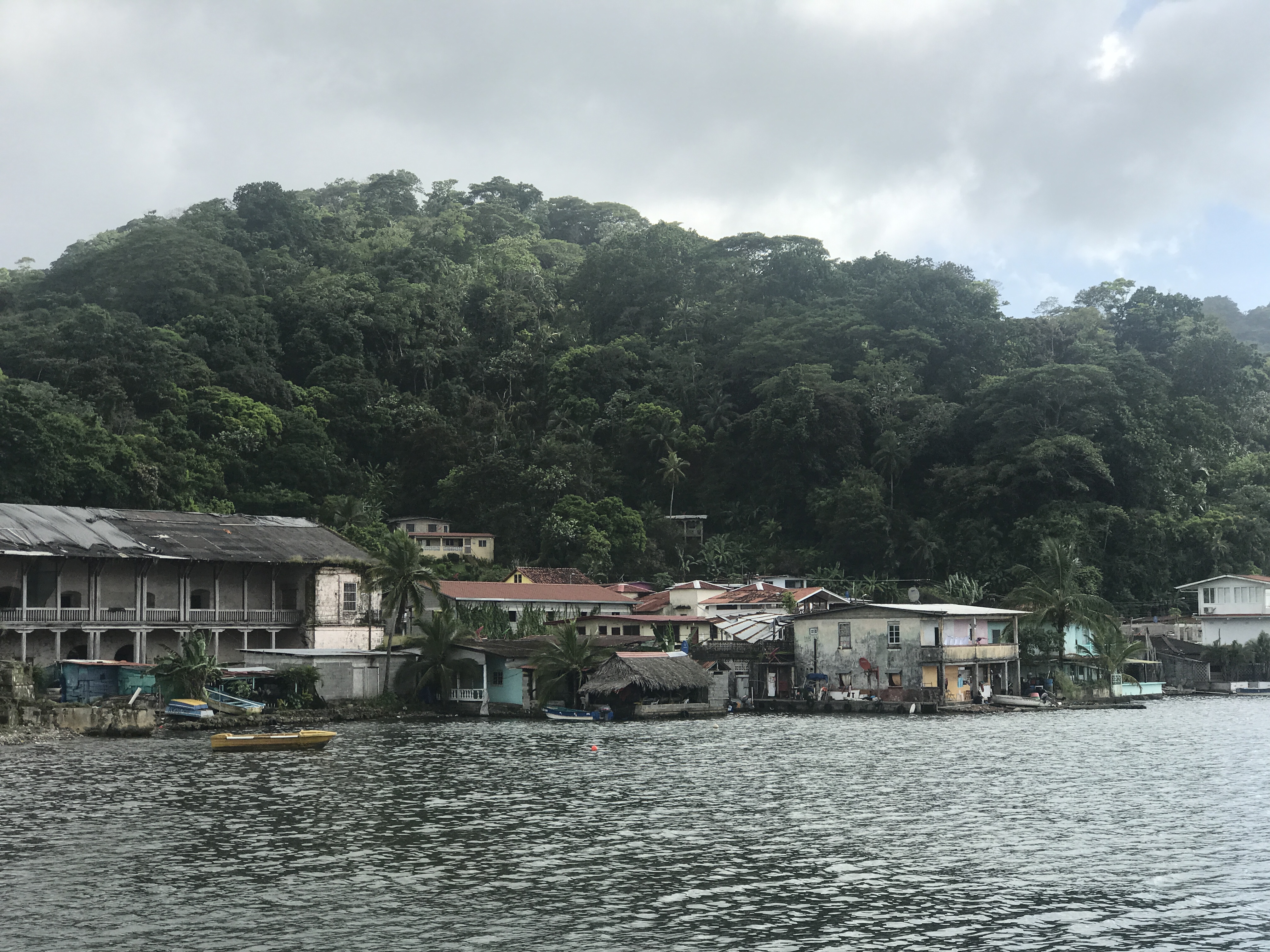 The city is full of something else I did not really expect to see — a ton of brown people. Seriously, I have never felt more at home. There happened to be girls there who were taking photos of all the surroundings for World Youth Day and I'm telling you, I felt like a princess. They wanted to play with my braids and talk about my skin and nails and eyelashes (fake/real/real/fake), and then they lost it when they figured out that I, too, could speak Spanish.
Maybe I shouldn't have been shocked that so many inhabitants of the city were brown, as the city is the locale of the Iglesia de San Felipe which houses the Cristo Negro, or the Black Christ. Every October 21, the Black Christ Festival draws people from all over the world on a pilgrimage to the church to pray to the Black Christ, who is thought to be more powerful than the permed blonde Jesus we're so used to seeing. People from all over the world come to the festival to ask for health, good luck, and riches. According to our tour guide, some of the OG Latinx celebrities like Celia Cruz and some of our very own American rappers frequent the location every year for the festival.
Day Two of the trip was "The Hidden Treasure of the Panamanian Pacific Tour" — where we visited the first Panamanian City, Panama Viejo, Casco Antiguo, Altar de Oro, and got a chance to check out the Panama Canal and figure out the locks system by which people come trade (and attempt to smuggle) various items (and people) into and out of Panama. Panama Viejo, a World Heritage Site, is the most ruined of the ruins we experienced, looking more like broken walls and buildings than garden parties or beautiful ports and piers. We stopped at the museum to hear about the missions the Spanish built once they conquered the city, and how they never were quite able to completely covert the Panamanians to Catholicism, no matter how hard they tried. Thus, Panama maintains much of its indigenous culture and peoples.

PART II: Cartagena, Colombia
After some light shopping (and heavy rum drinking and a night out on the town) it was time to head to Cartagena for the "Become a Real Pirate Tour," where we visited several historical sites in Cartagena via bus and by walking. Cartagena, especially, retained much of its culture — especially its African culture — because although Morgan and his homeboys felt good about pillaging and stripping the city for all it was worth, they never really wanted to colonize much of it.
They did make sure to impregnate quite a few of the women, so pirates homes, European architecture and insignia, and cathedrals all exist in the city. Once again, I was surprised and happy to see that everyone was black AF and, according to our tour guide, find that many cultures still speak the same African languages and live in the same tribes, like the Bantu near the coastal areas of the city.
Even walking into our hotel, the Conrad Cartagena, there were giant busts of indigenous women of African descent waiting to greet me. Once again, ya girl felt like she fit right in.
After a day touring the coast at the Baluarte de Santo Domingo, the live music and people selling all sorts of handmade goods at the Plaza de la Aduana, the giant statues at the Plaza de Bolívar, the home of famed pirate Sir Frances Drake, and viewing a show aboard a pirate's ship that doubled as a replica museum, all many of us could think about was relaxing. The next day was equal parts living in the lap of luxury on a boat ride to view the ruins of the Castle of San Felipe, Fort of San Fernando, Fort of San Jose, Battery of Santa Barbara, Caño del oro, San Sebastian del Pastelillo, and Fort of San Matías, and trekking through the heat of the city to see the top of Horno Hill on the fishing island of Teirra Bomba to see the Battery of the Angel San Rafael — a lookout point from where pirates could see the whole island.
It was at this point that I realized that man cannot live on seafood and rum alone. I'm a pretty fit chick, but the walk through the city to the top of that damn hill just about killed me. The sun wasn't the worst part. I'm from Houston, so I'm used to blazing heat. But the lack of carbs and easily accessible water was starting to get to me. I ain't no punk, though, so I made it to the top of the hill and back to the boat, just in time to flaunt my new swimsuit. If Colombia is good for anything (and it's good for SO much), the views — both nature and people are all perfect for the 'Gram.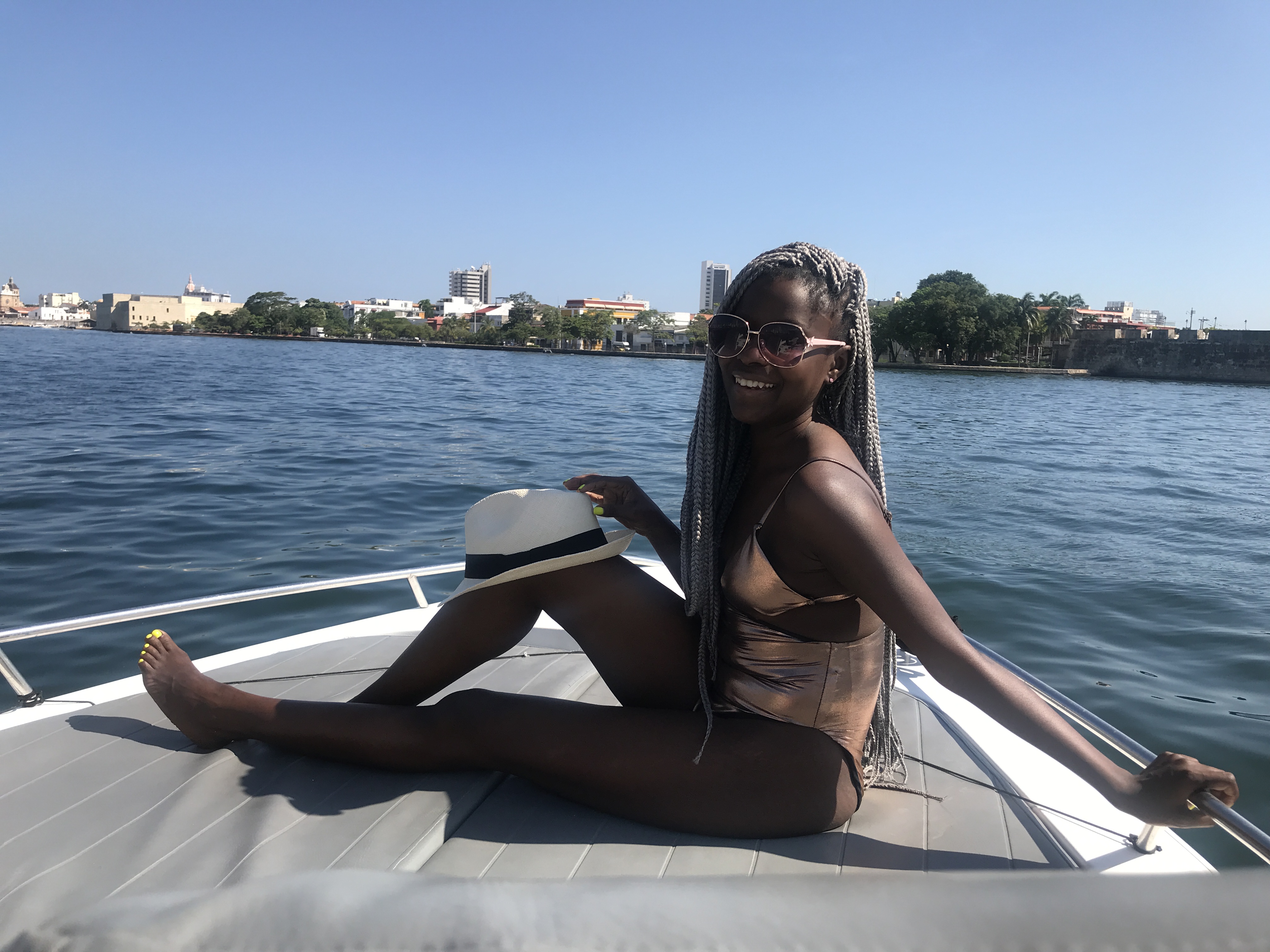 The most interesting fort we visited was the Fort San Fernando, which served as a prison fort during the 1700s. It was exactly what a person wants to see when it comes to pirate forts — secret staircases, moats, large areas where people were probably executed en masse, communal toilets, and dark, creepy mazes filled with bats. Yep, real bats. Now, I would love to sit here and tell you that I was all about seeing the bats and hanging out in the dark, but even gangstas have limits.
From what I heard as I stood outside of the dark rooms, hanging in the sunlight, many of the rooms in the fort are being restored as areas for scientists to do research. So while much of the fort looks as old and paint-chipped as a historical pirate fort ought to, there are also tons of areas in which to charge your iPhone.
After another seafood dinner (I had a salad this time), it was time to return to the hotel and figure out how to explain all the stories and history that filled my head without it sounding like a history lesson. In the end, that seemed to be the most important part of the trip — how a rich history that involved so much crime and theft didn't feel gross, but somehow was just accepted as a part of the story of these countries. Those curious about the real story of the pirates, who Captain Henry Morgan was and what he really did (and why he deserves a rum in his name), and those looking to party will appreciate the Legends of Pirates Past trip. It does exactly what pirates — in all their scandalous glory — did on accident: bring a ton of different people together for a what will result in a colorfully vibrant time that many will have a difficult time remembering.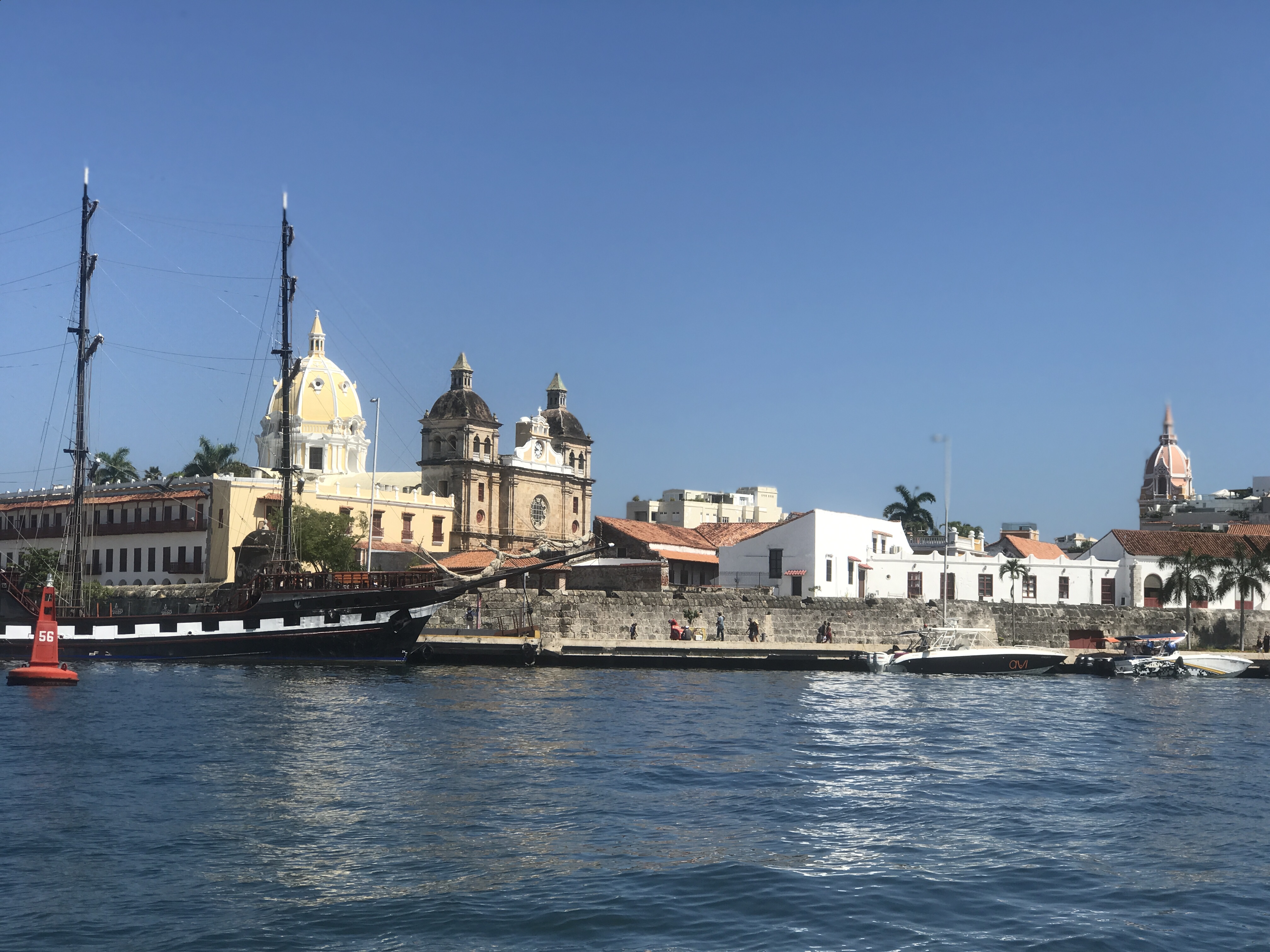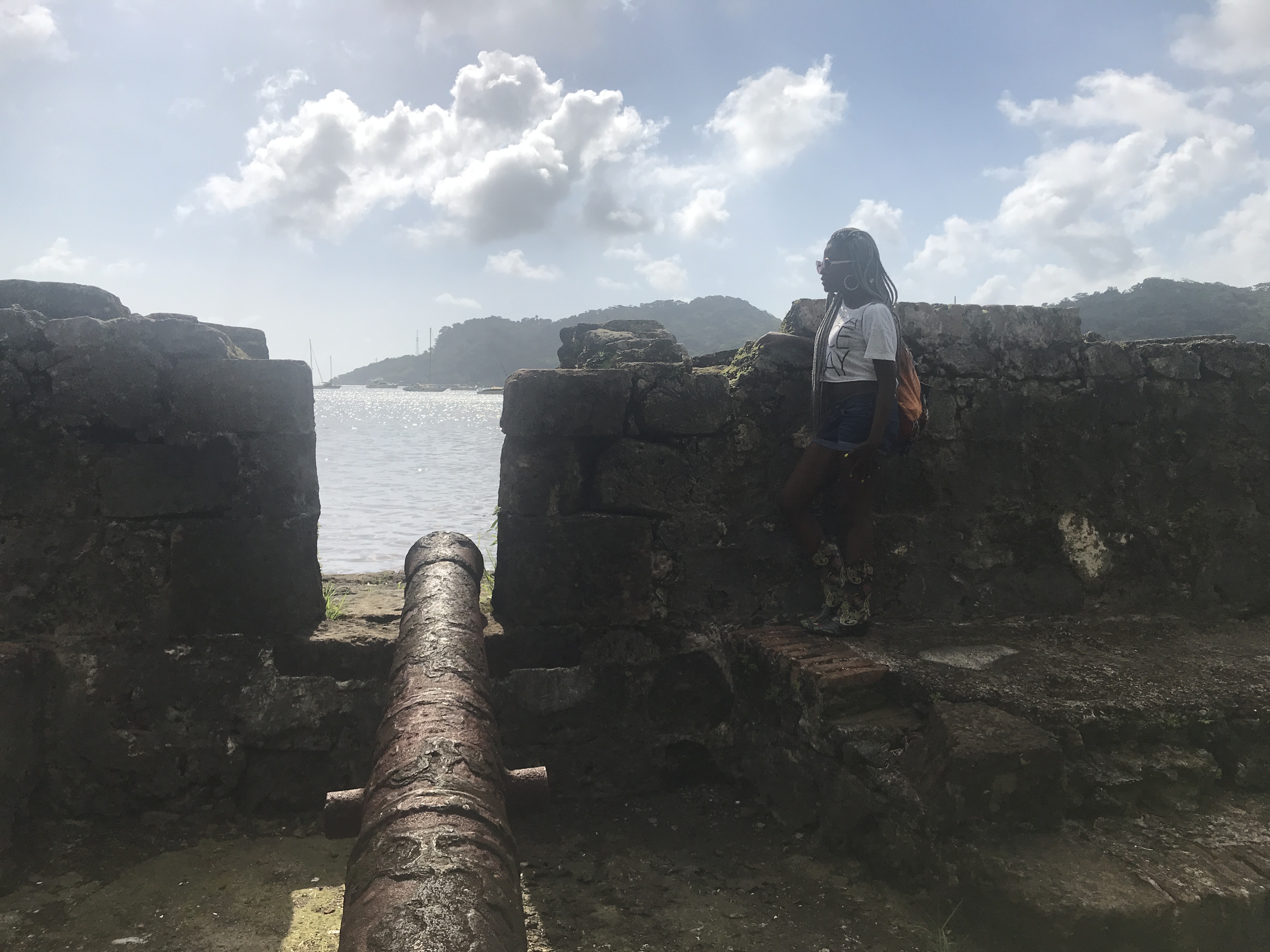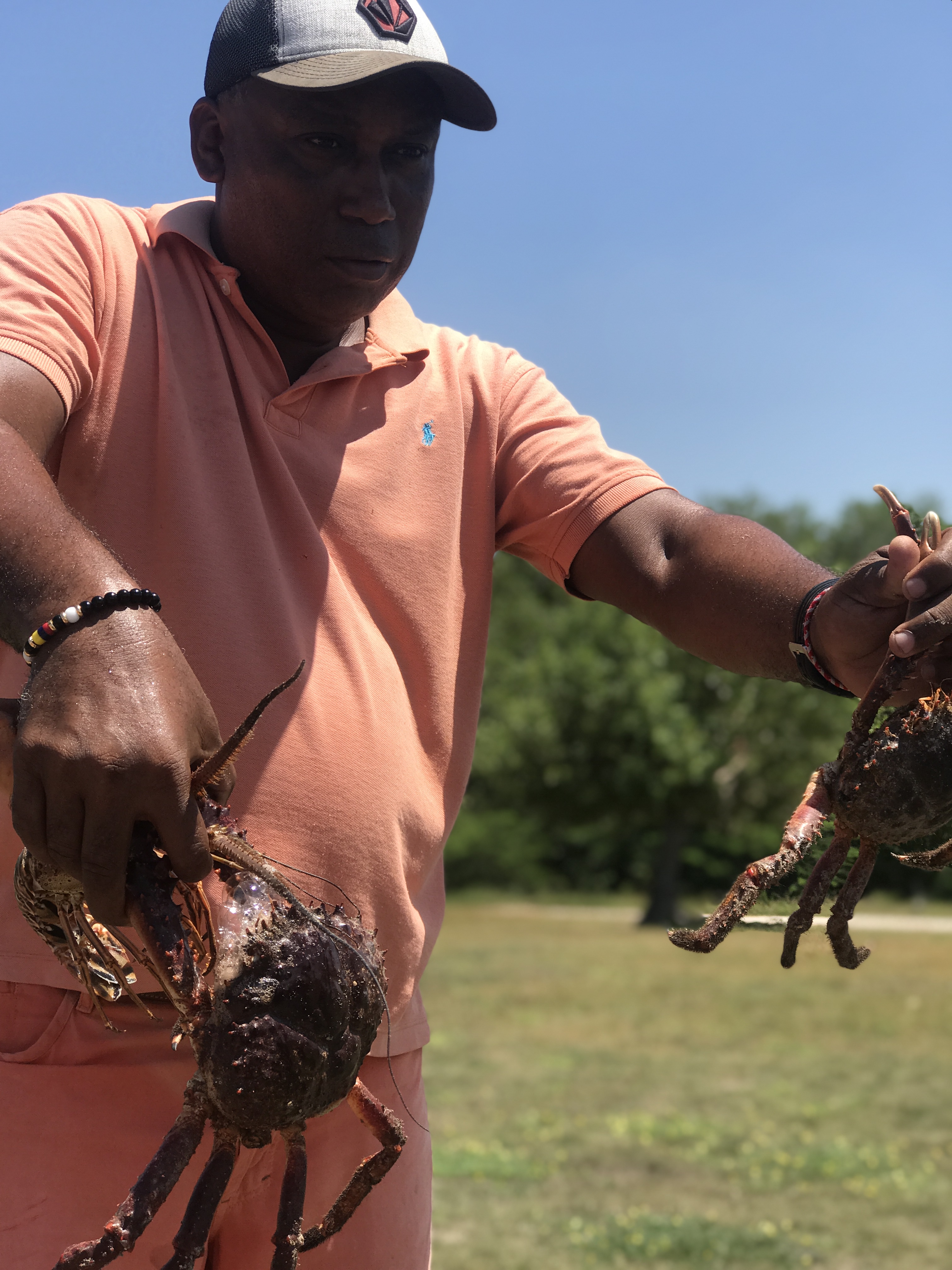 This trip was hosted by the tourism boards of Panama and Colombia. You can learn more about our policy on hosting/press trips here.