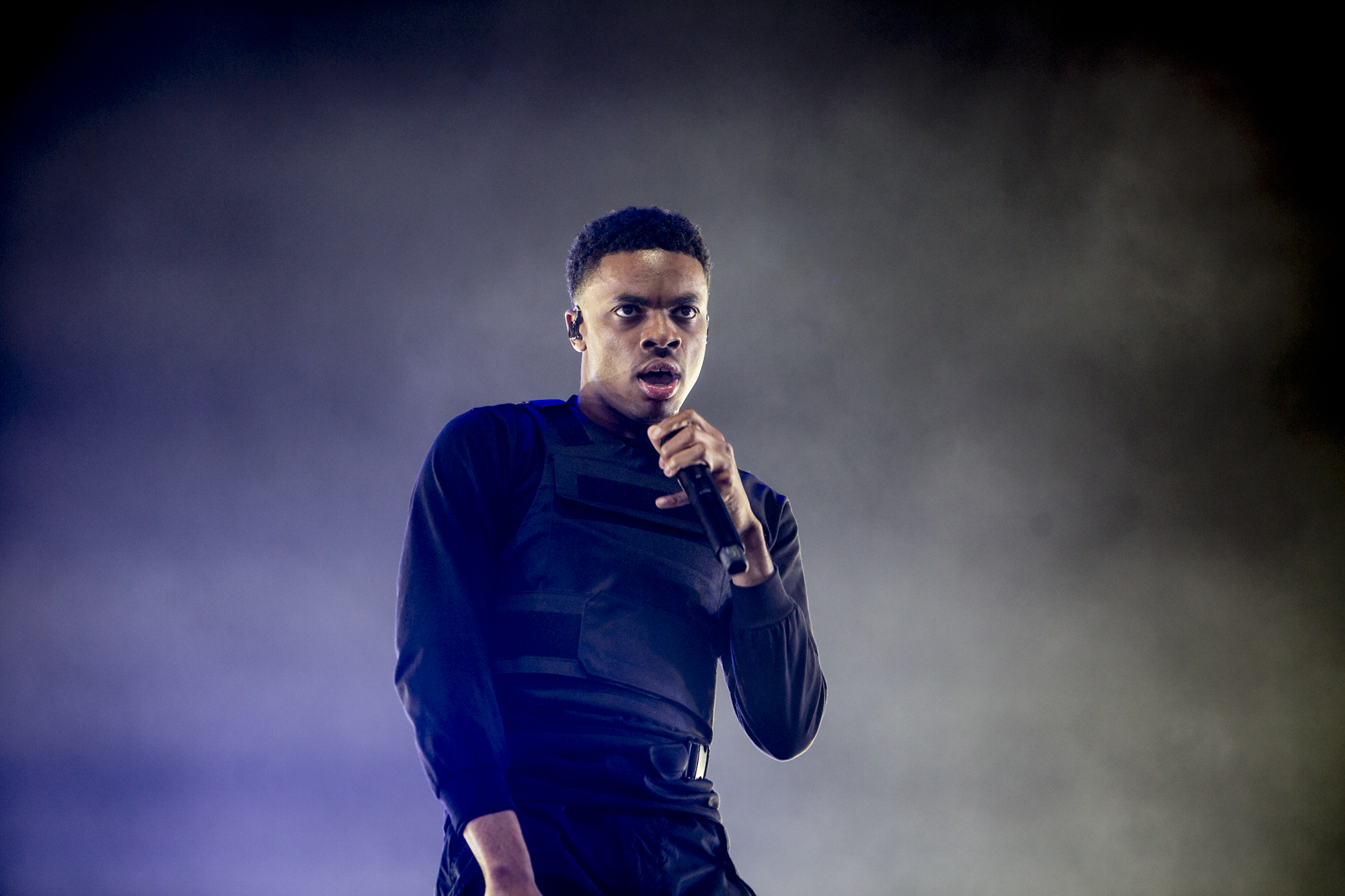 As hip-hop improbably becomes more and more popular, the best part of Coachella has become watching rap and R&B up-and-comers on the small stages. Outside of a few clear exceptions like the greatest performer alive, Cardi B, and Kyle, many of the weekend's biggest revelations and most fun performances took place off the main stage, in one of the tents dotting the Empire Polo Grounds. These artists are at the stage where they're either figuring it out, making their case for a larger stage at a later date, or generally putting on great shows without the added pressure of entertaining the ridiculous crowds and expectations of the three larger stages.
Sometimes, it's hard to get a sense of which way an artist's fortunes will swing. While many were plagued by smaller-than-expected turnout, it's difficult to tell how much of that can be attributed to things like scheduling, where two artists with overlapping fan bases are forced to compete and one wins out based on a whole host of reasons. I think this is what happened to Jidenna, who seemed subdued, since his half-full Gobi appearance coincided with 6lack, who packed the Mojave tent Sunday for a polished set that all but guaranteed they'd be switching tents the next time around.
There were a few disappointments and head-scratchers, as always, but there were also some simply stunning successes. Flatbush Zombies, who I'd have bet money would be performing to a tent of half-interested Orange County teens, instead rocked a rambunctious set for a raucous crowd that burst out of the Mojave tent in every direction. The only logical trajectory for the Brooklyn trio is up.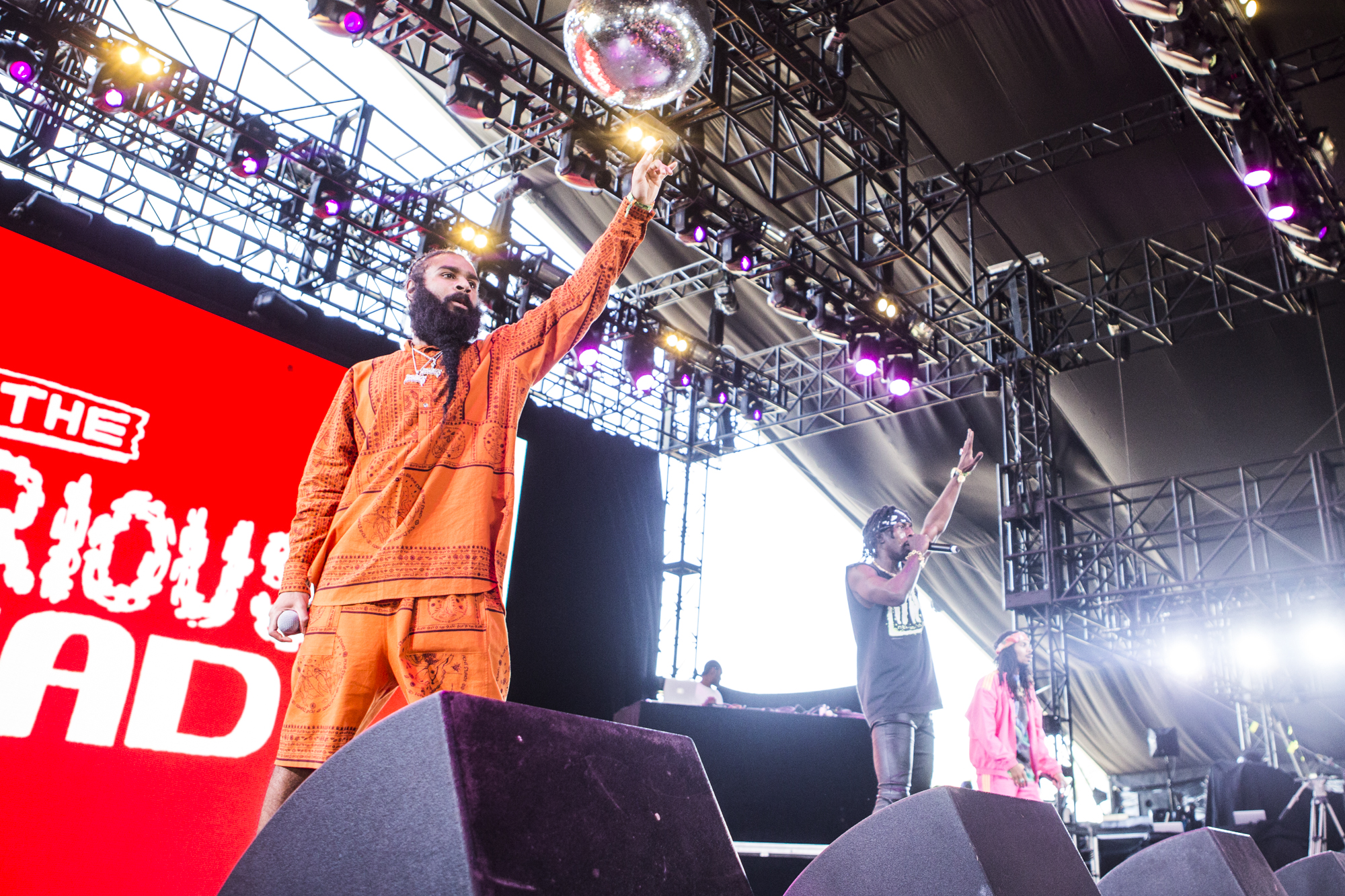 In contrast, the other big-name rap trio in attendance absolutely whiffed their massive headlining slot Sunday at the Sahara stage. After hitting the stage 30 minutes late, Migos sleepwalked through a lethargic set that had me wishing they and the Zombies could have traded both names and stages. I would have loved to see what the energetic Zombies could have done with that much room for their boisterous, seemingly nonstop animation.
There's also a weird thing in hip-hop to me that it's almost impossible to determine which workers will be the ones to ignite listeners' passions. By which I mean: Someone like Amine, who clearly puts a lot of thought and passion and creativity and design work into his stage design and product overall, gets stuck in a tent in the middle of the afternoon, while Post Malone, who by his own admission barely considers himself a hip-hop artist, headlines the second largest set Saturday night with his sleepy crooning. There's some kind of disconnect there that bothers me. Both sets were packed out, but it's a question of scale. I'm sure Post also works hard and has built up a reputation for putting on a good show, but I couldn't help but feel disappointed to see one of my favorites in a stage that was clearly too small to contain all of his exuberant fans.
On the other hand, Friday's Coachella stage festivities were an encouraging reminder that sometimes the most dedicated artists do win. SuperDuperKyle not only drew a respectable crowd, he swung for the fences with his stage design and largely connected, scoring a huge influx of curious listeners midway through the set with his jolly effervescence. Likewise, Vince Staples, SZA, Tyler The Creator, and especially Cardi B made the most of the big stage, delivering huge moments with carefully-crafted stage design and calculated guest appearances.
Some other stray observations from the weekend:
Aside from the plethora of rising and established hip-hop stars, it was also abundantly clear that R&B is back in a big way. Daniel Caesar, Moses Sumney, Jorja Smith, Chloe X Halle, Miguel, Ibeyi, and 6lack not only received enthusiastic responses from their respective crowds, they showed that the music still holds a broad appeal for Generation Z, even without a strong presence on the radio. Also, I had no clue who Jacob Banks was before Coachella, but his voice, sounding for all the world like something someone 30 years his senior would produce, and his crowd, which splashed out of the Mojave tent, convinced me to Google him the instant I returned to the hotel room and WiFi. I haven't regretted it.
And as far as veterans, let it be known that Nile Rodgers and Chic are an institution. While Beyonce may be all the buzz, this was definitely my favorite set of the weekend. I don't think anyone else at the festival has such an expansive catalog of hits from over three decades and as many genres. I also had a bit of an emotional moment when Rodgers shared his cancer-free status with the audience. Simply put, Chic's performance was a master class in how to perform. Sure, there's a bit of an unfair advantage with so much more experience touring and rehearsing than most of the other acts, but that level of polish is something every performance band should aspire to attain.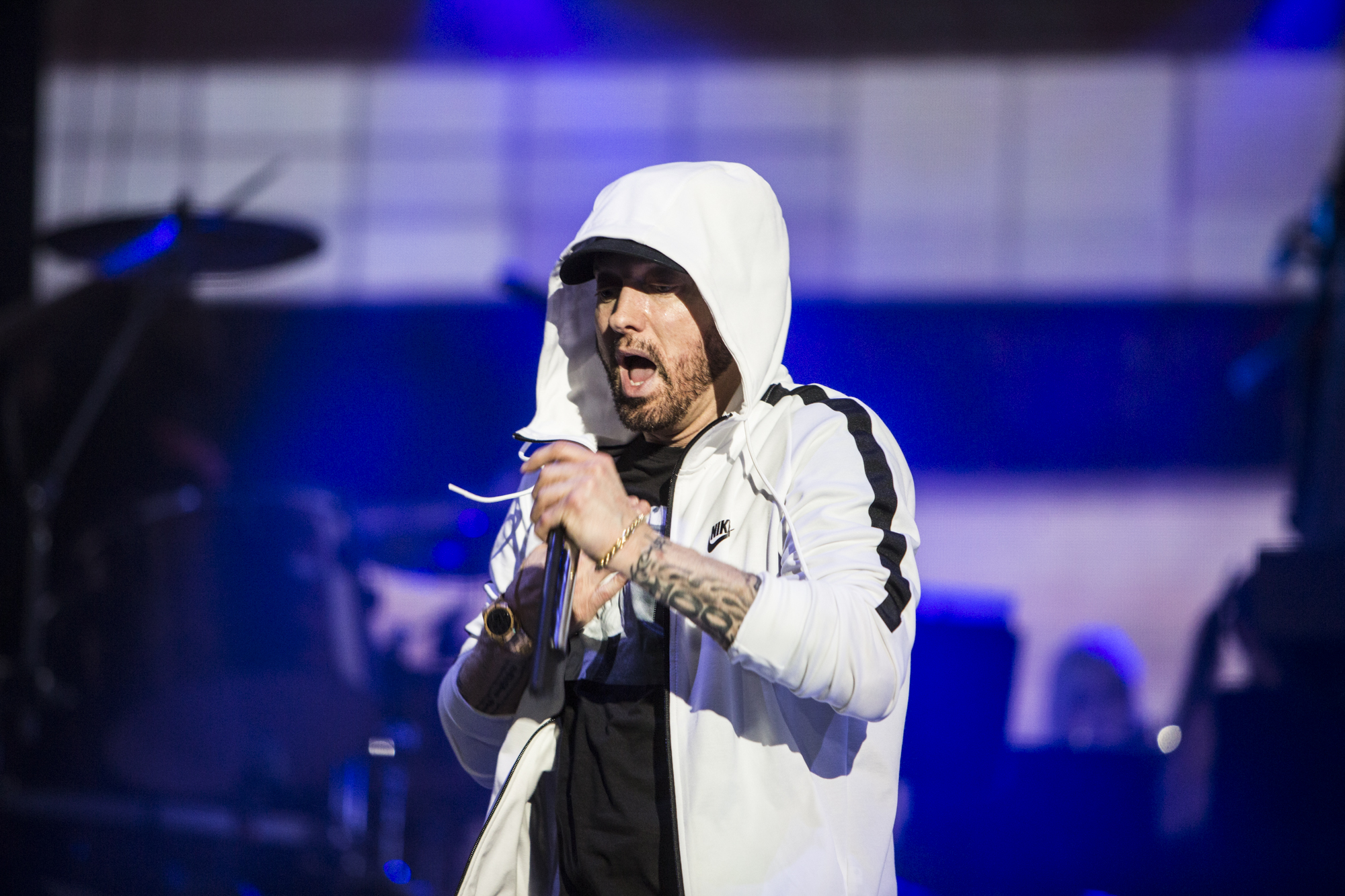 And finally, Eminem is America. There is no greater evidence than the mammoth turnout for his Sunday night headlining set. Eminem's early beginnings for the night plodded a little, until he began rolling out more dynamic, but unsurprising guests. It was also nice to see that he could poke a little fun at himself during his set, too. But even though Coachella is a festival built around star power like what Eminem brings, and those stars always put on dazzling displays, the true excitement for me was in trying to determine which of the up-and-comers would have breakout performances and which would be busts. It can be swallowed up in the clamor surrounding those headliners, but Coachella is still one of the best places to catch rising stars on the come up and discover someone new as well.
While streaming numbers and Youtube analytics have increasingly become the predictors or proof of success in the digital era, there's just no way to replace the feeling of being there, of being moved, of being surprised, of knowing that you've just seen something special and that anticipation of sharing something only you know with your friends and family back home. That feeling alone was, is, and will always be well worth the price of admission.