Burritos are the perfect delivery system for a great meal. A flour tortilla brimming with proteins, fresh salsa, guacamole, melty cheese, umami-bomb beans, and maybe even a touch of rice hits that perfect matrix of filling, smile-inducing, and economical. In short, burritos are fast food perfected.
The thing is though, that simple construction can go awry fairly easily. Add too much of any one component and you've created an unbalanced monster. We're looking at you, people who put too much rice in burritos. Still, even an average burrito scratches a hunger itch in the best ways and fast food joints tend to do a solid job with the dish. So which fast food outlet provides we, the people, with the best fast food burritos?
To find out, we checked in with the masses and the crew over at Ranker. After nearly 10,000 votes a top ten best fast food burritos emerged to induce some hunger pangs. Did the masses get it right this time around? Tell us your go-to fast food burrito in the comments!
10. Taco Bell Smothered Burrito
Look, we all knew Taco Bell was going to dominate this list and we're 100 percent okay with that. The Bell's Smothered Burrito is a whole meal in burrito form. The mildly spiced red sauce, melted cheese, and squirt of sour cream takes any Taco Bell burrito and elevates it to delectable new heights.
It's filling and cheap with a hint of extra effort behind the recipe.

9. Taco Bell 7 Layer Burrito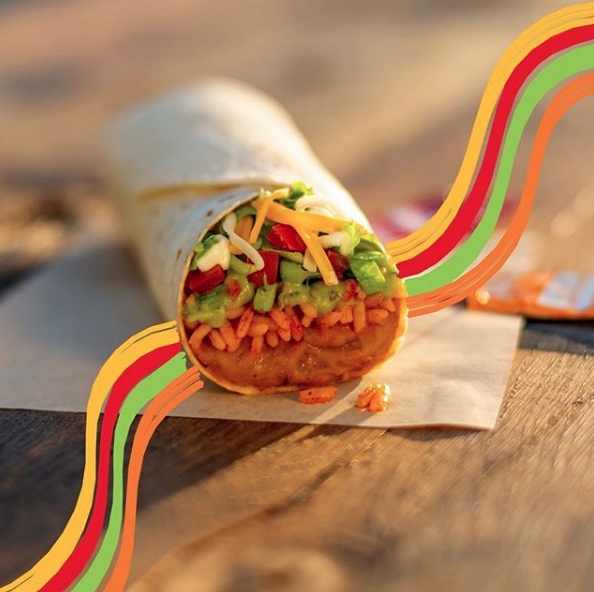 This is a classic. Taco Bell was an early adopter to the vegetarian menu game with a burrito that stood on its own (instead of simply deleting meat from the recipe). The seven layers are beans, seasoned rice, sour cream, shredded cheese, lettuce, tomatoes, and guac. It's simple and won't leave you feeling like you swallowed a brick.
8. Qdoba Steak Burrito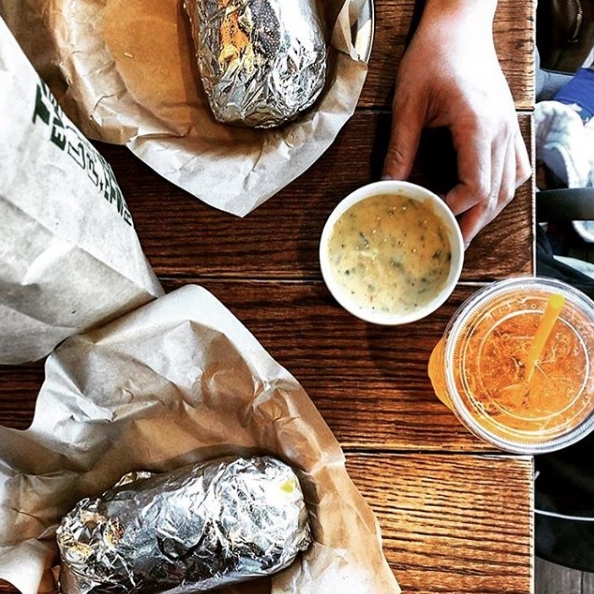 Qdoba's Steak Burrito has a lot going for it. The biggest twist here is the addition of shredded cheese and queso. Queso plus steak is a big win. Qdoba also tends to go easy on the rice and keeps the level of steak to guac to salsa fairly even. That's a big win in the burrito world.
7. Moe's Southwest Grill Joey Bag of Donuts Burrito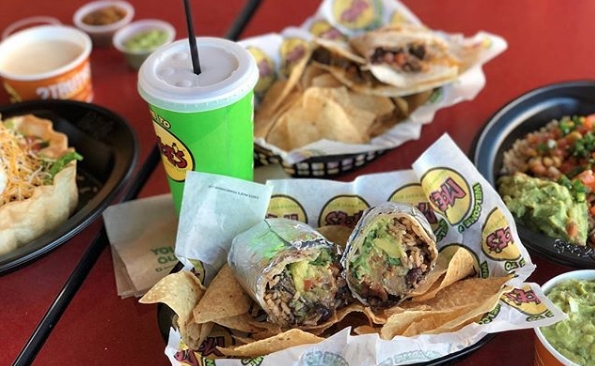 Moe's Southwest Grill is a bit like a knock-off Chipotle that actually does things that little bit better. Their Joey Bag of Donuts Burrito has a base of tortilla, rice, beans, and pico and then you add what you want and adjust accordingly. You can keep it veggie if you want, lose the rice, add all the carnitas… you get the idea.
You can't go wrong here … as long as you know what you want.
6. Chipotle Carnitas Burrito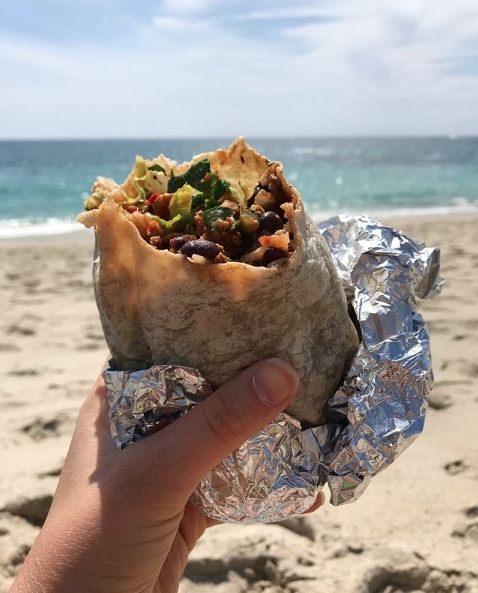 Speaking of Chipotle, their Carnitas Burrito generally gets the job done. Though, we highly recommend ordering it "easy on the rice" and paying extra for guac to amp up the fat and moisture. In the end, this is a perfectly decent burrito that's fast, easy, and cheap.

5. Taco Bell Beefy 5 Layer Burrito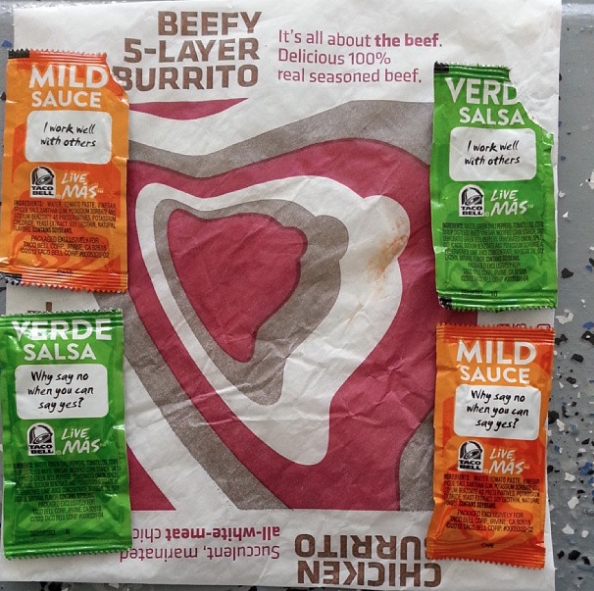 Alright, wrapping a regular bean and beef burrito in another tortilla that's been smothered in nacho cheese was a stroke of genius. Well, stoner genius, we guess. This burrito really is simple: Seasoned beef, beans, two kinds of cheese, and a dose of sour cream. That's it. Two bucks and it's yours.
4. Qdoba Chicken Burrito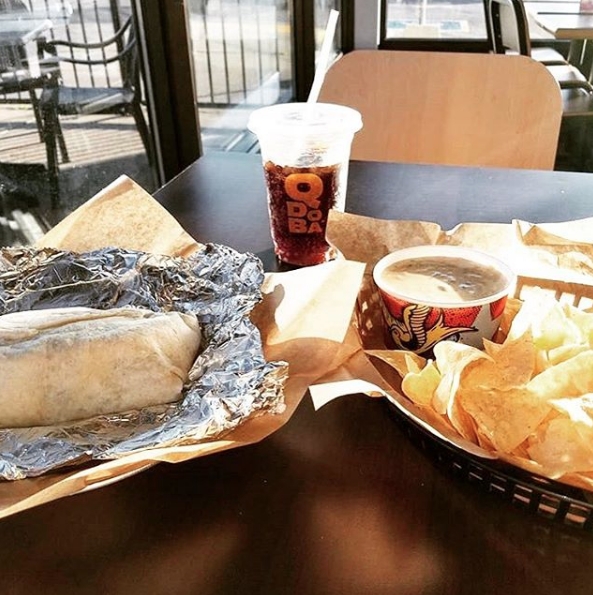 Is Qdoba's Chicken Burrito better than their Steak Burrito? We're not so sure, masses. Overall, if you dig on Qdoba in general, this is a perfectly good burrito that hits a nice balance of filling, legitimately tasty, and relatively cheap. None of those elements are bad things.
3. Taco Bell Burrito Supreme
Taco Bell's Burrito Supreme is another classic. The mix of beans, seasoned beef, lettuce, tomato, onions, sour cream, Taco Bell "red sauce," and cheese is pure nostalgia wrapped up in a flour tortilla. Look, it's simple and three bucks. That's hard to argue with to the point that it feels just right at number three on this ranking.
2. Chipotle Chicken Burrito
A chicken burrito again, eh masses? Look, we have nothing against chicken per se. But it can be a little dry when you're dealing with white meat exclusively. Though we have to admit Chipotle's chicken does tend to be nicely spiced, so it's not always a wash. Just remember, "easy on the rice" when ordering.

1. Moe's Southwest Grill Homewrecker Burrito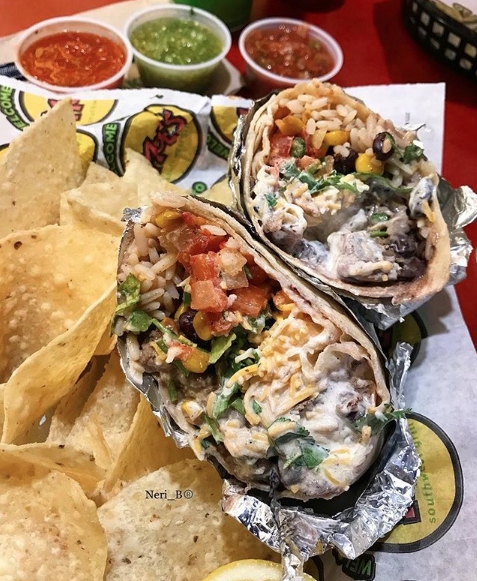 We were shocked to see Moe's making the list twice, much less upsetting both Taco Bell and Chipotle for the number one spot. But this is a big-ass burrito and big is sometimes better. The main components are a 12-inch flour tortilla filled with seasoned rice, black beans, diced tomatoes, guac, pico, cheese, and lettuce. Then you can add grass-fed beef, all-natural adobo chicken, carnitas, ground beef, or organic tofu.
This all holds up. The burrito's secret weapon is its easy permutability and that's what this one offers. Good call, masses.