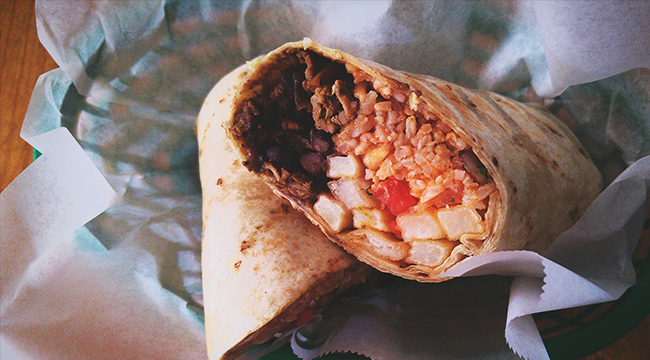 You can't beat a great frozen burrito. From stoned trips to 7-Eleven for those late-night munchies to sad hangover breakfasts to after-school snacks, frozen burritos have always been there for us. The microwaved wonders fill a deep need for simple Cali-Mex on the go. Mushed beans and cheese inside a flour tortilla shouldn't taste that good, but here we are. Add some heavy chili spice and forget about it.
With so many options for a great frozen burrito on #NationalBurritoDay, we had to ask which is the best to cure those weed-induced hunger pangs. For an answer, we headed over to Ranker to see what the masses had to say. The people spoke via thousands of votes and a clear top ten emerged. Amazingly, Trader Joe's frozen burritos just missed the top ten and ranked 12th. Well, we guess TJ's can't win everything.
Let's dive into the best frozen burritos you can eat right now.
10. Las Campanas Burritos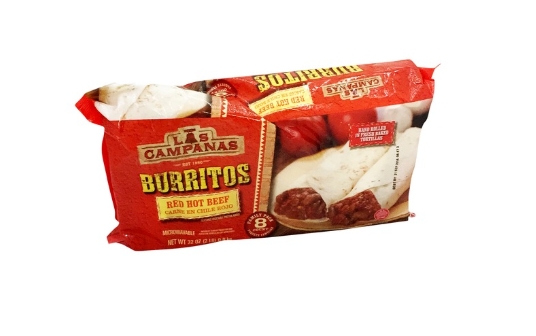 Las Campanas Burritos feels like a good place to start. These burritos are okay but not great out of the microwave. However, you can make these burritos pop by letting them thaw and then frying them to get a little chimichanga action going (this is true of most frozen burritos). Otherwise, these are a tad bland.
Best Flavor: Red Hot Beef — you need as much spice as possible to make these frozen burritos shine.

9. Red's All Natural Burritos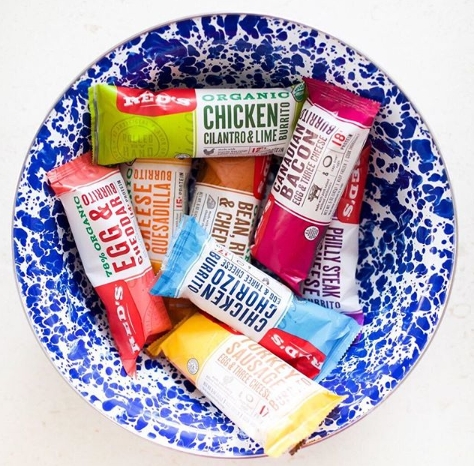 Red's burritos are a winning frozen burrito simply because of the variety available. They have a decent organic line with upgraded ingredients from chicken chorizo to a tasty egg and cheddar breakie burrito. There's a real heft to these burritos that leaves the usual burrito mush of other brands behind with real, intact, filling ingredients.
Best Flavor: All Natural Steak Burrito — this is big with a nice tortilla and actual pieces of corn, pepper, whole beans, and steak.
8. Evol Foods
Evol — found mostly at Whole Foods — makes a pretty damn good burrito. The overall shortcoming of this one is a lack of seasoning. They always fall just a little flat or are in need of a serious dipping sauce. If you have nice guacamole or spicy chili sauce, you'll be fine. If not, you'll be left a little "meh."
Best Flavor: Bean, Rice, and Cheddar — keep it simple here. The chicken versions are a little dry and the shredded beef needs salt.
7. Don Miguel
Don Miguel Burritos are classic frozen burritos you can get in a huge box at Costco. We all need a big ol' box of burritos in our home freezer that we can fish out as needed. This is the frozen burrito standard of reddish mush wrapped inside a flour tortilla with a some melted cheese somewhere in the mx. If you're stoned and wandering around a 7-Eleven at five am, you're gonna love it.
Best Flavor: The Bomb — beef, cheese sauce, and beans with a nice hit of heat. Though beware, these pack 1,000 calories per burrito.
6. Patio Burritos
Patio is another middle-of-the-road standard frozen burrito. There's a good blend factor to the filling that neither shines nor disappoints. Overall, we're surprised it's ranked this high on the list but not that surprised at the same time. Patio Burritos get the job done but don't leave you longing for another one.
Best Flavor: Beef and Bean Hot — amp up that spice and this is very serviceable when stoned.

5. Reynaldo's Jumbo Burritos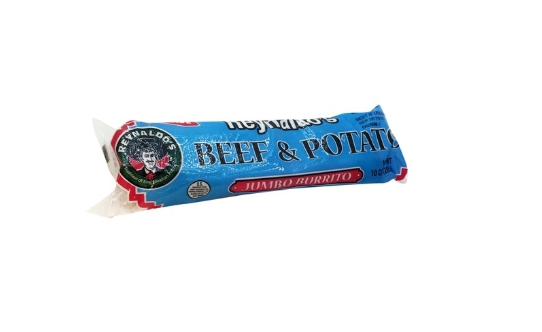 Reynaldo's Jumbo Burritos are a strong choice. The flavor is nearing a boldness that leaves you satisfied. They're also legit big (10 ounces), meaning you'll be full from eating just one. That's a win when it comes to frozen burritos.
Best Flavor: Beef and Potato — adding potato is a nice change-up in the frozen burrito game.
4. Jose Ole Burritos
It's hard to beat Jose Ole's Burritos, especially if we're talking their chimichanga line. The filling is a distinct blend of meat, beans, spices, and cheese and you can still feel each ingredient's presence. This is a solid choice to have on hand in your freezer for quick lunches or late night "snacks."
Best Flavor: Steak and Cheese Chimichanga — the crispy flour tortilla counterpointed against the gooey cheese is a flavor bomb.
3. Amy's Kitchen Burritos
Amy's Kitchen Burritos are probably the closest frozen burrito you will get to a fresh tasting burrito. It's all organic, well-made, and damn tasty. Amy's Kitchen followed the golden rule of "keep it simple but make it good" and it paid off with a very solid frozen burrito option.
Best Flavor: Classic Beans and Rice — it's simple and tasty and shines with a nice hot sauce for dabbing.
2. Tina's Burritos
It's hard to argue with Tina's Burritos. They're exactly what you want in a great frozen burrito: Reddish meat and bean mush, cheesy goodness, and plenty of heat all wrapped up in a soft flour tortilla. This is the choice from a late night convenience store that'll never leave you wanting.
Best Flavor: Red Hot Beef all day — great spice and good umami beefiness delivered in a tortilla bomb. All wins.

1. El Monterrey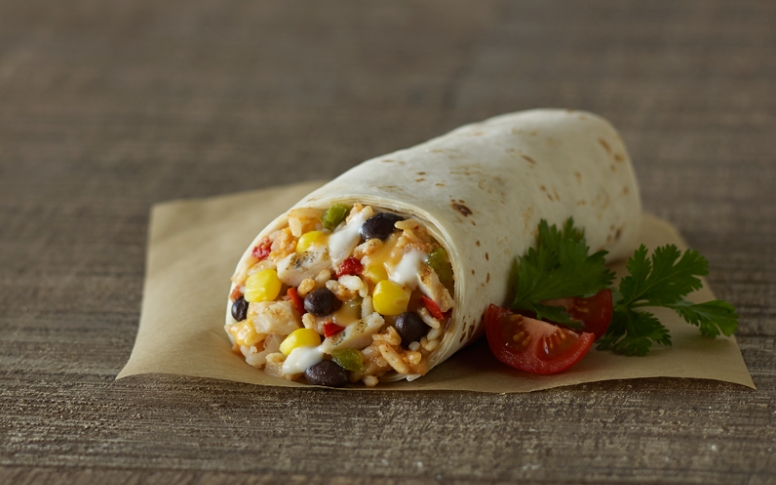 This is a bold choice, people. El Monterrey Burritos tend to be on the greasy end of the burrito spectrum. That can be a good thing but can also lead to an easy-to-fall-apart texture. The flavor of the filling is dialed in but the tortilla isn't the best. Though, you can fry up the Beef and Bean Red Chili to make a chimichanga fairly easily which, in our opinion, saves them a bit.
Still, number one? We're not so sure, masses. Have you even tried Reser's?
Best Flavor: Beef and Bean Red Chili — skip the microwave or oven and fry them in oil to make a decent chimi.