Tooth enamel? Who needs it! Certainly not me, because I can't seem to stop ranking shit that is bound to rot my teeth. Some people lose teeth for doing crazy stuff like cliff diving or bare-knuckle boxing or hockey. Me? I like the nice slow dissolve of a burp-inducing carbonated beverage. I'm a real American rebel.
Over the past two weeks, I've ranked sodas and other fountain drinks. Now I'm taking on the viral drink of 2016, the sweet elixir that's mispronounced in market aisles across America: La Croix.
La Croix is a brand of sparkling water beverages that are flavored with 'essence' — which is basically the oils of whatever flavor it is you're drinking. Almost every flavor tastes like somebody left some fruit in carbonated water for like a week. La Croix and the people who drink it, pride themselves on the fact that their carbonated waters have nothing artificial in them and they're a healthier option than sweetened beverages. There are also a ton of flavors, including limited and seasonal releases.
If you've yet to deep dive into the world of La Croix, we're here to rank every mainline flavor so you don't have to. We aren't bothering with the plain sparkling water flavor, it's not all that different from other sparkling waters on the market. And we won't be ranking the Curate line of combo flavors because… this brand is just too extra and if we held the article 'til I finished those, they'd come up with some other line. As for the ranking system, what better way to pit various La Croix flavors against each other than with pictures of their number one demographic: Hipster Doofuses! Doofi? Both sound stupid; let's roll.
13. Peach-Pear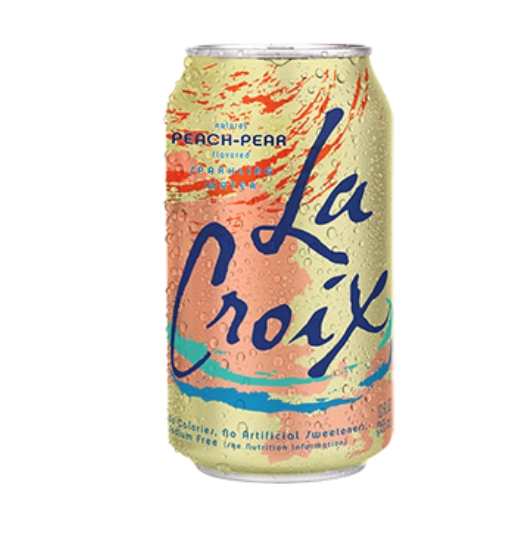 Nausea in a can. Something about Peach-Pear just tastes off. It has a rotten fruit quality to it that we can't help but find incredibly unsettling to the stomach. There is nothing appealing about this flavor, the color of the can, the fermented pear aroma, the small hint of peach that causes your taste buds to beg for anything else.
We don't know who likes this flavor but if it's you, please speak up. It works decent enough as a mixer with a good gin but is seriously lacking in any redeeming qualities.
The Verdict: All you wanted was a Gin and Tonic, but Bruno went and just decided to use La Croix Peach Pear as a substitute for tonic water. What is wrong with you Bruno? You sure are one hipster doofus!

12. Mango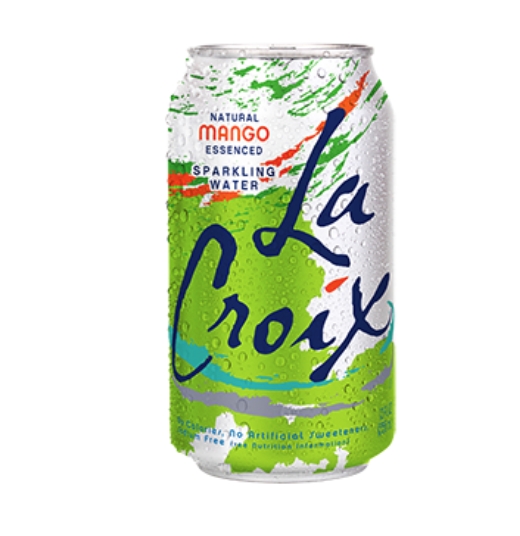 This is going to sound weird, but Mango La Croix kind of tastes like beer. When the flavor makes contact with your taste buds the taste of stale beer is quickly followed by dirty mango water that lingers with the burn of the carbonation. It seriously tastes like someone washed some mangos in a bucket of water, and then carbonated it and put it in a can.
Don't mix this with alcohol. Don't mix it with anything.
The Verdict: Better than the Peach-Pear, but that isn't really saying much. If you like cheap beer, you might actually enjoy the initial taste but when it comes to mixing with alcohol don't even bother as its weird metallic flavor doesn't pair well with any booze.
11. Lemon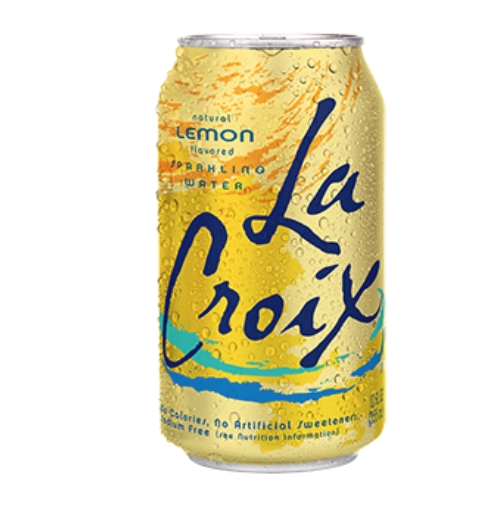 This one isn't bad, it's just unessential. It's not out of the ordinary to have some lemon' in your kitchen or a bottle of lemon juice. Both taste better in plain carbonated water than La Croix Lemon does. If you plan on making cocktails, its an okay mixer, but again a squeeze of a real lemon wedge is sure to do a better service to your drink. The lemon flavor is closer to the taste of a lemon peel, giving it an artificial quality similar to the smell of a lemon cleaning product.
As far as lemon-flavored carbonated waters go, La Croix's is great, but with all the different flavors out there this one just feels a little pointless.
The Verdict: If you like lemon flavored carbonated water, it's good! But if you have lemons, you're better of using them in some plain carbonated water for a more pleasing experience.
10. Coconut
This flavor is almost always greeted with hostility. And we have to admit, we too assumed it would be disgusting but it's actually not that bad. It doesn't really taste like coconut water or coconut milk, it has a quality, not unlike body wash or sunscreen but isn't unpalatable.
Coconut La Croix works as a great mixer for something like a fizzy coconut and pineapple rum.

The Verdict: Definitely exceeded our expectations which earned Coconut La Croix some extra favor. It has a pleasant aroma that is pleasing to the senses, but without alcohol, it doesn't have a lot going for it as a standalone beverage.

9. Orange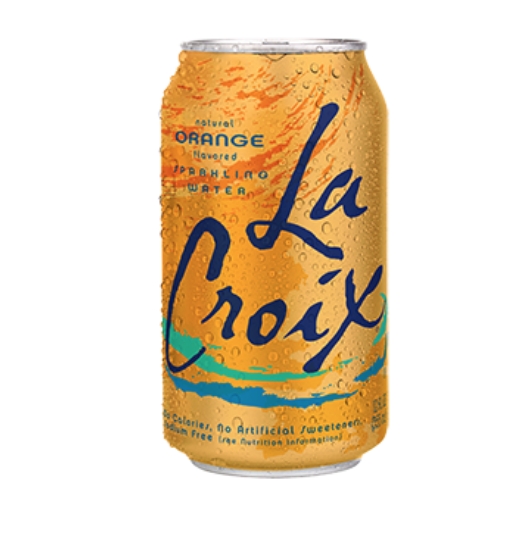 This flavor's only redeeming quality is that it isn't horrible. If you really really like the way oranges smell then this is the flavor for you. La Croix Orange doesn't really taste like squeezing some orange into your carbonated water as it's not really sweet, but the smell and flavor aren't offensive. Though we'd never choose La Croix Orange, we wouldn't exactly complain if someone handed us a can. It's a bit like the Orange popsicle in those variety packs — it's not anyone's favorite but at least it's not grape.

The Verdict: If you like Orange, by all means, grab a case of La Croix Orange. Slightly better than the Coconut because it doesn't need alcohol for it to make sense.
8. Key-Lime
La Croix also has a regular Lime flavor, but the Key-Lime is for those looking for something more tart and dessert like. La Croix Key-Lime works great as a mixer for drinks that lean on the sweet side, as it's reminiscent of key-lime pie. It has a pleasant smell that is appetizing and a creamy aftertaste that lingers nicely on your taste buds. Compared to other lime-flavored carbonated waters La Croix has created one that truly tastes unique and stands apart from others on the market.

The Verdict: We aren't sure how they captured the essence of the Key-Lime pie, but they have! And if you think that sounds gross as a carbonated beverage, well you're right, but it tastes oddly refreshing. Of the two mainline La Croix lime flavors, this is the sweeter one.
7. Lime
A lot better than La Croix Lemon, the lime flavor tastes very close to Sprite without all the sweetness. La Croix Lime is a great mixer, easily elevating cocktails that call for a soda with its clean and crisp taste. The carbonation gives a sharp burn and the lime flavor is very refreshing as a palate cleanser with an appetizing aroma that calls to you to drink more.
A great flavor to try if you're unfamiliar with La Croix and don't want to take any chances with the more adventurous flavors.

The Verdict: Great taste that works on its own as well as a mixer in a cocktail. If you love Sprite but feel guilty about the sugar it's a great substitute that tastes more satisfying than a diet soda. Slightly better than the Key Lime because of its cleaner taste.

6. Berry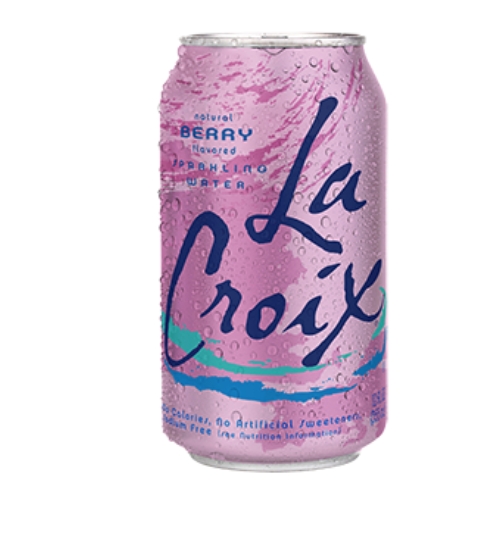 Which berry exactly? Not sure. La Croix Berry has kind of a generic berry punch flavor, without any of the overwhelming chemical sweetness of a 'juice cocktail.' Certainly not blue, black, rasp, or straw, consider this more of a mixed berry — La Croix Berry doesn't taste bad, but it definitely has a sweeter taste than the key-lime, so if you're dying for a sweeter carbonated water, this is the perfect pick. Because of its sweet quality, it works as a much more versatile mixer than a lot of the other flavors on this list.

The Verdict: Perfect for mixing because of its mystery berry origins, La Croix Berry is the sweetest flavor they offer. The La Croix Curate Blackberry and Cucumber is a gigantic improvement on the Berry flavor though, probably because of its specificity of flavor! We can't help but think this flavor would be more distinct if they just chose one berry (we say blueberry).
5. Tangerine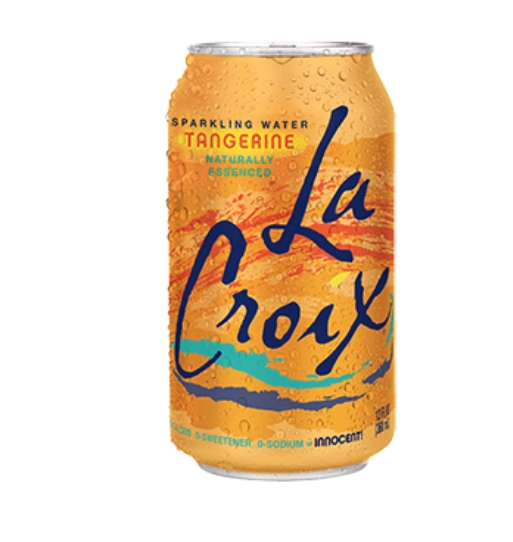 So much better than La Croix Orange, the Tangerine flavor has a fragrant and refreshing taste that pairs well with the deep and earthy flavors of a good bourbon. Complex, with a flavor that easily cuts through any mix but isn't overwhelming or masking. La Croix Tangerine is the first flavor on this list that really exemplifies what makes La Croix better than a lot of other flavored sparkling water brands and really makes us buy into this whole 'essence' bullshit.

The Verdict: Better than the Lime La Croix as both a mixer and a standalone beverage. The flavor of tangerine is well represented and doesn't give off cleaning product vibes like some of the flavors that proceeded it on this list.
4. Cran-Raspberry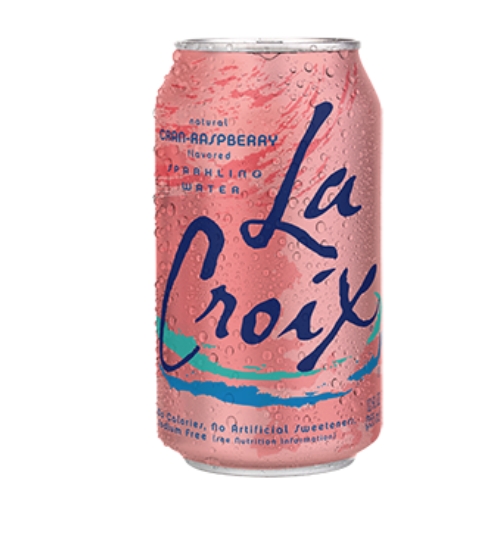 Cran-Raspberry La Croix is perfect for the person that finds themselves bored with carbonated water. Crisp, fizzy, and with a tart berry finish that makes it addictive at first sip. This is the ideal cocktail mixer, going great with vodka, gin, whiskey, and tequila!
The Cran-Raspberry La Croix isn't quite as sweet as the Berry flavor, that sweetness is replaced with tart — giving it an aftertaste that complements the carbonation.

The Verdict: Tart, crisp, and versatile La Croix Cran-Raspberry is one of the best flavors La Croix has to offer. It's easy to feel like the Cran-Raspberry and the Berry are interchangeable, but the tart aftertaste gives the Cran-Raspberry a bitter finish that is more to our liking.

3. Apricot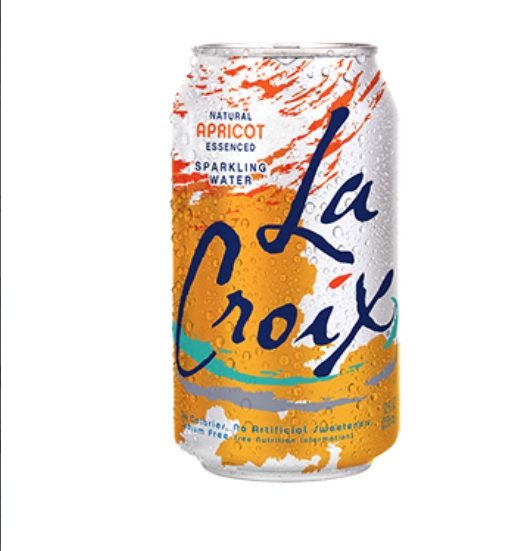 Refreshing and subtle, La Croix Apricot has a smooth taste that isn't overbearing. If you want a carbonated water with the smallest hint of flavor, Apricot is by far the best option. The appetizing smell hits you immediately, and its delicate flavor works great as a mixer in more complex three-ingredient cocktails with vodka or gin, or on its own as a refreshing summer cool-down drink. Apricot gets extra points for being unique — as we can't think of another sparkling apricot beverage.

The Verdict: A great flavor to start with because of it's subtle taste. La Croix Apricot has an inviting and appetizing smell, that elevates any cocktail it's mixed in. If you're looking for a carbonated water that leans away from the tart or citrusy, Apricot is the perfect option.
2. Pamplemousse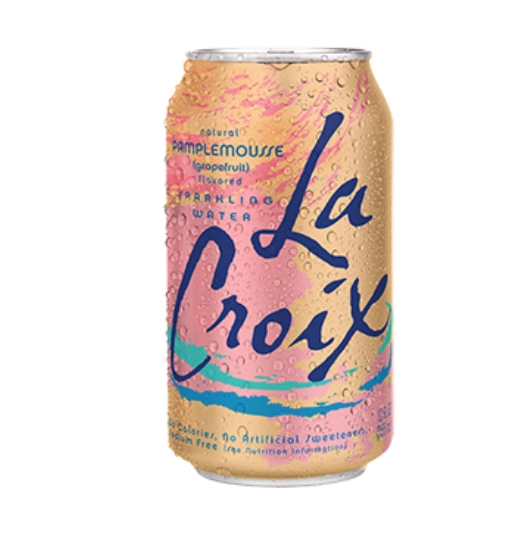 La Croix Pamplemousse is probably the most popular flavor to date. Maybe people love its pretentious use of French (Pamplemousse is French for grapefruit), or the meme culture surrounding it, or maybe it's just because it's good, but Pamplemousse is always the flavor your market is bound to have the least of.
This is the heaviest of all La Croix flavors, there isn't anything subtle about it. Once you crack open the tab of a La Croix Pamplemousse you're greeted with the refreshing fragrance of grapefruit, and a flavor that is rich in citrusy tones.

The Verdict: Pamplemousse La Croix is all around fantastic. From its strong citrus flavor to the pastel can it comes in, Pamplemousse represents the best La Croix has to offer. If you had one can left you'd choose to drink it straight rather than mix it, that's how good it is.
1. Passionfruit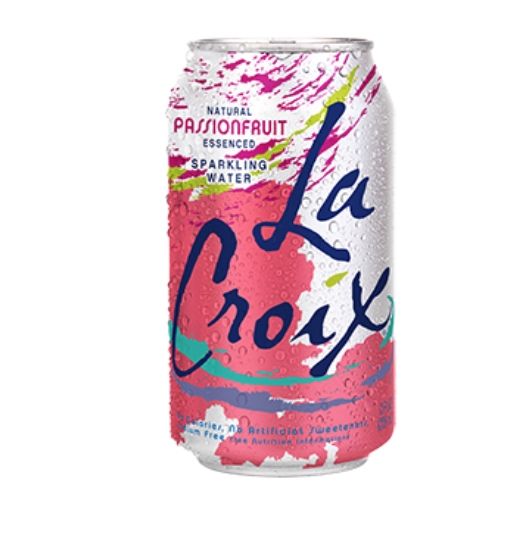 Just as good as the Pamplemousse but with a tropical edge that makes it our office favorite. Passionfruit is perfection in a can, and it's worth rotting away every last tooth we have. In fact, replace all our teeth with Passionfruit La Croix cans so every bite of food we take will be doused in the floral goodness that is Passionfruit. The flavor is slightly less intense than the Pamplemousse, and it's the only La Croix flavor that shares a name with a Drake song, which means something to someone, right?

The Verdict: It's really a toss-up between the Passionfruit and the Pamplemousse. We are giving the number 1 spot to Passionfruit because its slightly more subtle flavor profile makes it less exhausting. Speaking of exhausting, no more drink rankings from me. Until we can grow teeth in a lab and painlessly implant them I'm sticking with water, coffee, or booze.