No matter how you mark it, summer in the Northern Hemisphere has officially begun. And there's nothing more quintessentially summer than a beach vacation. While it's no secret that there are gorgeous beaches along California, Florida, and Hawaii coasts (no shade to Oregon, New York, and South Carolina, among others, either), you may not know that many of the most pristine beaches in the United States are part of the National Park System.
With over 400 units, the NPS protects various environments and ecosystems – including coastlines, lakeshores, seashores, and islands. And it's no surprise that a protected or more remote beach will often offer a better experience than some of its more popular or less protected peers.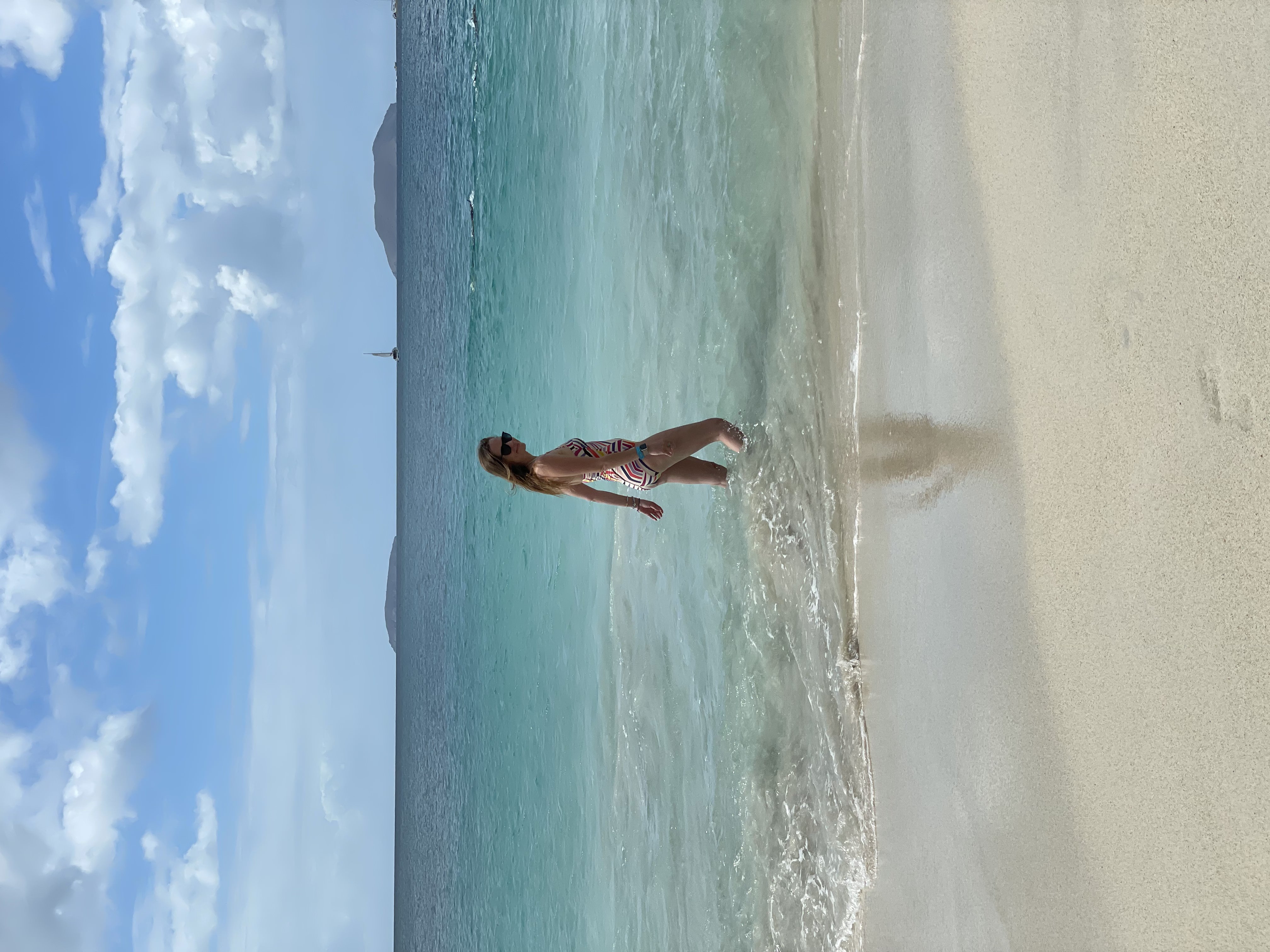 As a solo National Park traveler, I've visited countless beaches within the National Park system and am constantly asked for my recommendations. So I picked out my top twenty beaches and ranked them on a scale from great to phenomenal – because let's get real, even the lowest ranked is still a dreamy beach in a National Park. What's not to love?
METHODOLOGY
I considered a few things in my rankings.
Access was important, so beaches that could be driven or easily boated to ranked higher than those that are only accessible via a hike.
I gave a higher ranking to beaches that are nearby cities while not being directly in them, so not totally remote but also not overrun.
Of course, the landscape was the greatest factor in the ranking. While some of the beaches on this list are lakeside and not oceanside, they still got included if the lake is unique and offers more than simply a sandy area near the water.
It was also important that the beaches have other easily available activities – so hiking, wildlife, paddling, and snorkeling opportunities helped some beaches in their rankings.
Onward!
20 – APOSTLE ISLANDS NATIONAL LAKESHORE – WISCONSIN
Apostle Islands National Lakeshore, 21 islands off the northern coast of Wisconsin in Lake Superior, are well known in the midwest and beyond for their beautiful beaches. Located in Bayfield, just off the Bayfield Peninsula, ample opportunities exist to explore picturesque coves and bays, sunbathe, swim, picnic, and enjoy the view.
You'll want to hit up a beach while you visit — Little Sand Bay, Meyers Beach on the mainland, and Julian Bay on Stockton Island are great options. Or you can catch the ferry to Big Bay State Park on Madeline Island, the largest and only inhabited island in the park, to enjoy a sandy beach, hiking, and camping opportunities.
PERFECT FOR: THE MIDWESTERN ADVENTURERS.
19 – CANAVERAL NATIONAL SEASHORE – FLORIDA