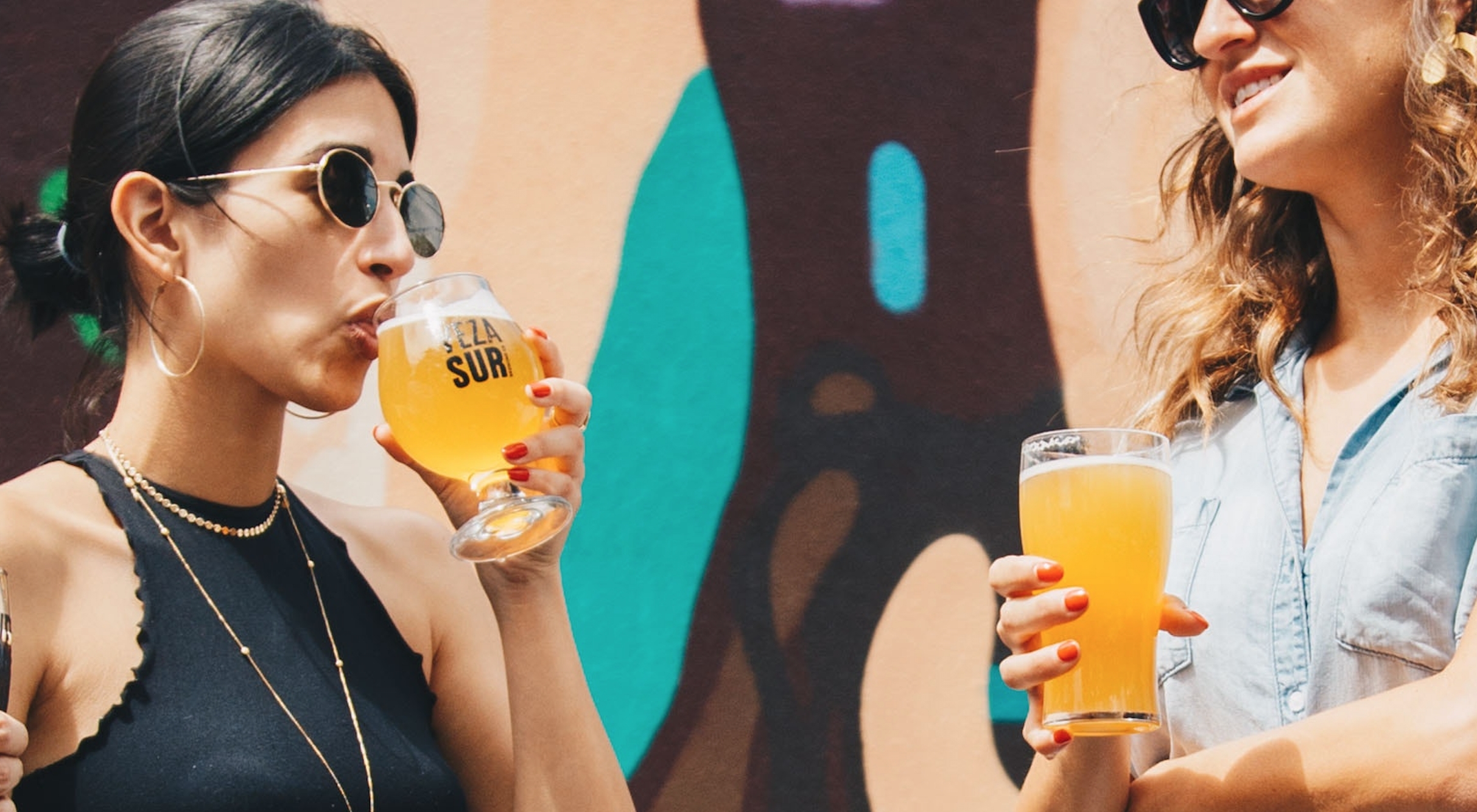 Now that winter is just about here, we're about to inundated with dark beers. From stouts to porters to winter ales to spiced Christmas ales — the changing weather and impending holidays mean a change in drinking habits. Statistically speaking, you'll probably be pairing your Thanksgiving turkeys and Christmas hams with dark, higher-than-average ABV brews.
Since we like to stay up on that "not follow the crowd" tip, we decided to take your holiday imbibing in a whole new direction. That direction is the IPA. Now, we aren't talking about the bitter, hop-fueled West Coast IPAs that are prevalent during the steamy summer months. We're talking about it's younger, fuller, fruitier cousin — the renowned New England-style IPA. These bold, well-balanced, hazy, juice bombs pair well with the rich foods commonly associated with the holidays.
We asked some of our favorite bartenders to tell us which New England-Style IPAs we should stock our fridge with for the holidays. They came up with some absolute gems!
Epic Brewing Citralush
Brad Manske, beverage director at ViewHouse in Denver
"Citralush by Epic Brewing, a favorite brew from Utah with a hazy gold color and lush, fruity taste with a bitter finish. Overall, a pleasant brew for the fall."