A glass of expertly aged tequila can be a feast for the senses. The next time you're served a luxurious pour, take a second to inhale the bouquet of aromas wafting from the glass and take note of the layers of flavor that bloom across your palate. Settle in and admire how they shift and morph on the finish.
It's quite the experience. But it can be a pretty pricey one.
Too expensive to take a chance, that's for sure. And just because a tequila expression is old and expensive doesn't mean it's going to great. Or even good. So to save you some money and point you towards a bottle that is going to provide an experience that meets your expectations, we put eight bottles of our favorite aged tequilas to the blind taste test.
As long as it spends some time in a barrel, we've included it — so this list will focus on reposados, añejos, and extra añejos. That said, we're leaning heavily on the latter two.
Methodology:
Because we're dealing with aged tequila, a lot of these bottles are straight-up expensive. Seven of them are well over $100 (one is nearly $400) but just to keep things interesting, we included a ~$40 añejo as a ringer to see how it would stack up against the more "crafted" bottles.
Here is today's tasting class:
Avion Reserva 44 Tequila Añejo
Casa Noble Marques De Casa Noble Añejo
Cierto Private Collection Extra Añejo
El Tesoro Mundial Collection Knob Creek Añejo
Herradura Seleccion Suprema Extra Añejo
Patron El Alto Reposado
Tres Agave Añejo Tequila
Volcan De Mi Tierra XA Reposado
For the blind portion tasting, I had my girlfriend bring eight pours in a random order. My notes are below.
Also Read: The Top 5 UPROXX Tequila Posts Of The Last Six Months
Part 1: The Aged Tequila Blind Taste Test
Taste 1
Nose: Warm roasted chocolate notes with agave a tiny hint of oak and fresh leather.
Palate: That chocolate scent translatest to the flavor. I'm also tasting a bit of caramel and a fruity sweetness. On the second sip, I'm getting the same expression of flavors, which reminds me a bit of fancy box chocolate.
Finish: The finish is smooth but a distinct dry spice starts to build up once it's cleared your palate. That peppery quality seems to grow in intensity the more sips you take.
Taste 2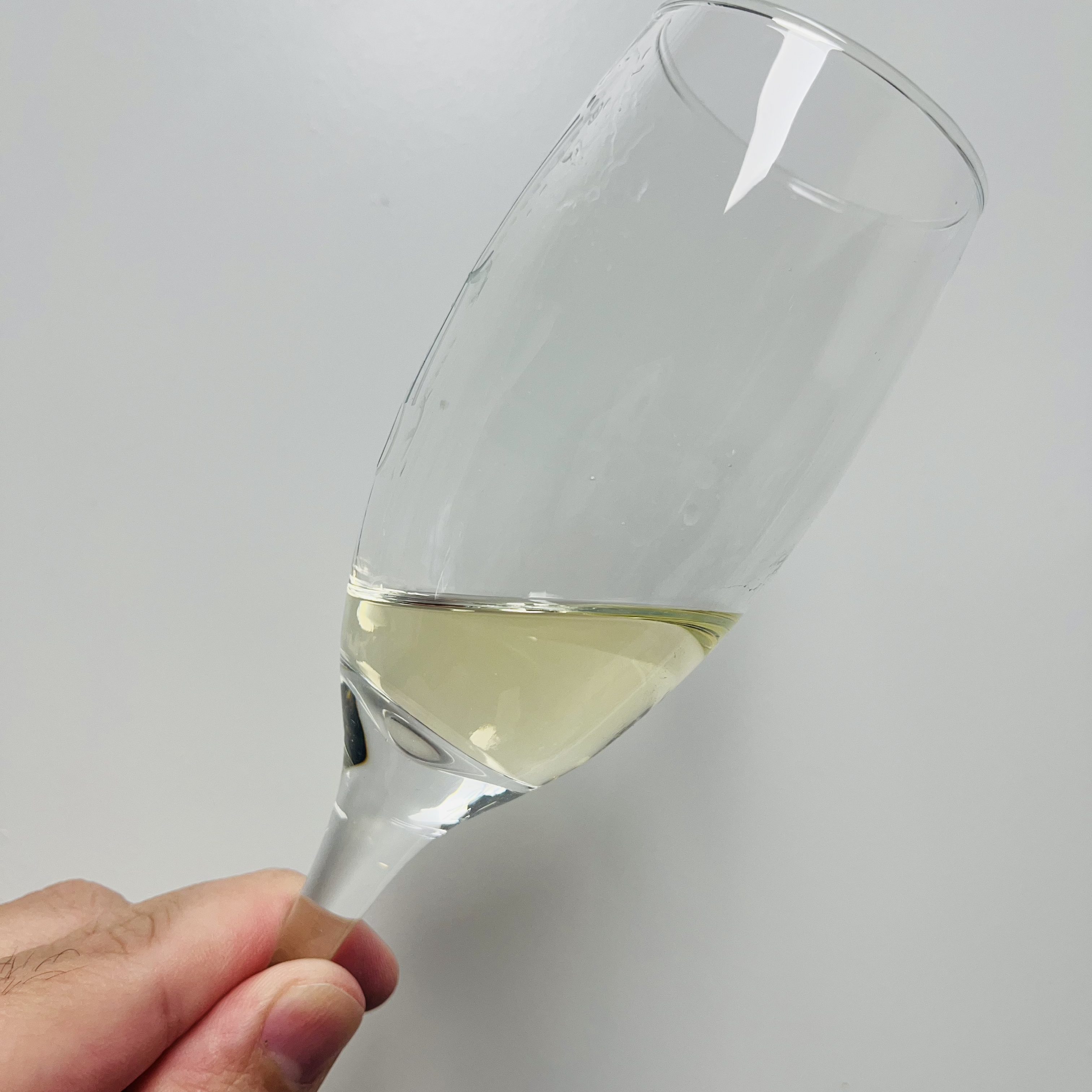 Nose: The aroma on this pour is very subtle, I had to take my time inhaling to get a good sense of what we're dealing with here. I'm getting some fresh rain, a hint of cinnamon, and a faint but roasted agave scent.
Palate: Buttery and delicate with a strong agave flavor, some cracked black pepper, citrus peel, cinnamon, and some warm oak. A hint of floral sweetness lurks in there too.
Finish: Incredibly smooth with some slight minerality and soft oak and spice notes.
Taste 3
Nose: Underneath an initial hint of acetone I'm getting a fruity white wine-like sweetness and some floral honey.
Palate: More honey on the palate followed by a significant hit of vanilla and a light sense of agave.
Finish: The finish is almost completely neutral. There is no burn or lingering flavor, and it goes down suspiciously smooth.
Taste 4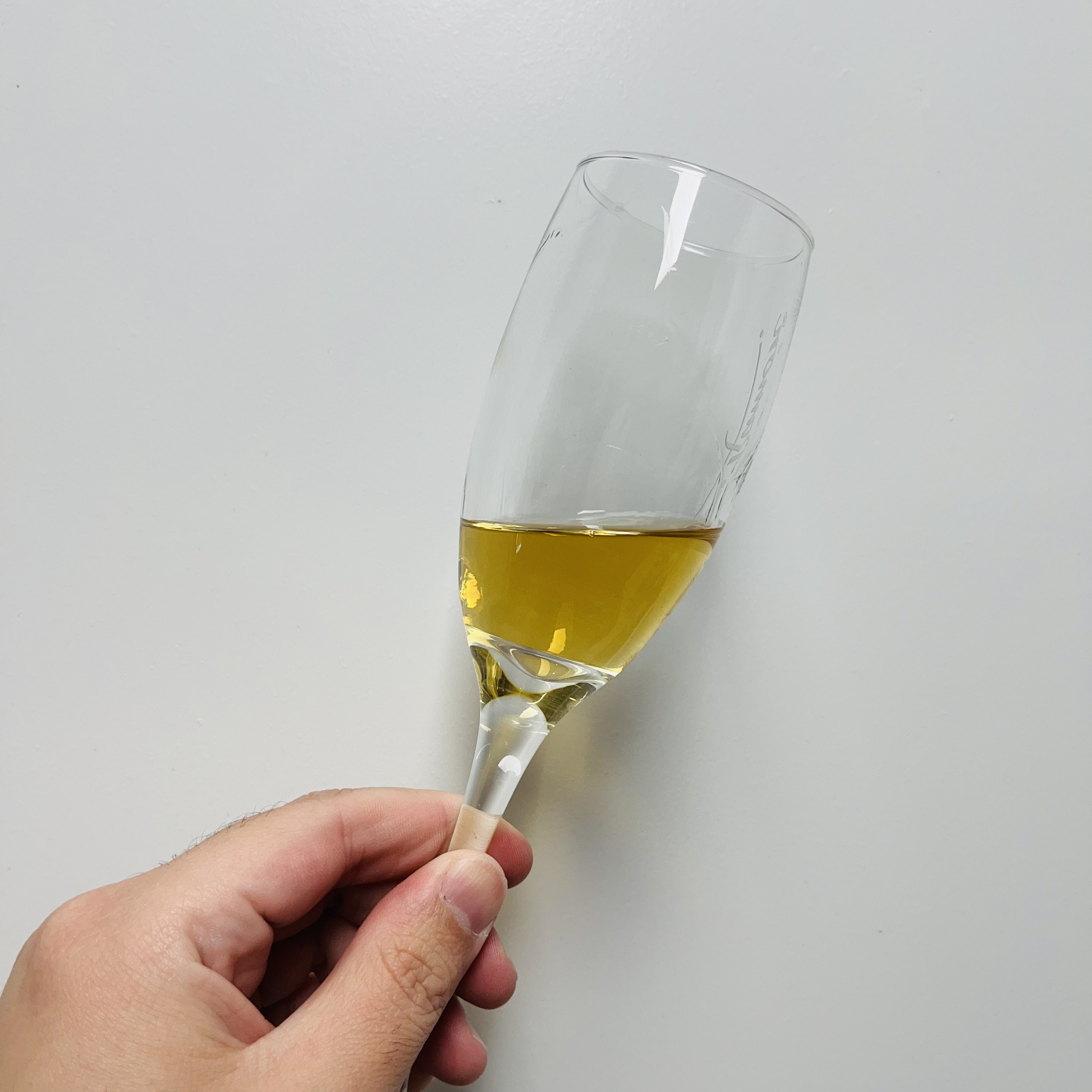 Nose: Rich chocolate and caramel waft from the glass. With the glass at my nose, I'm getting a lot of roasted agave and a bit of oak.
Palate: Less chocolate than I was expecting, this tequila leans towards caramel flavors with some black pepper, agave, and a slight kiss of vanilla.
Finish: A lot of oak character on the finish with a smooth and luxurious finish that is similar to bourbon.
Taste 5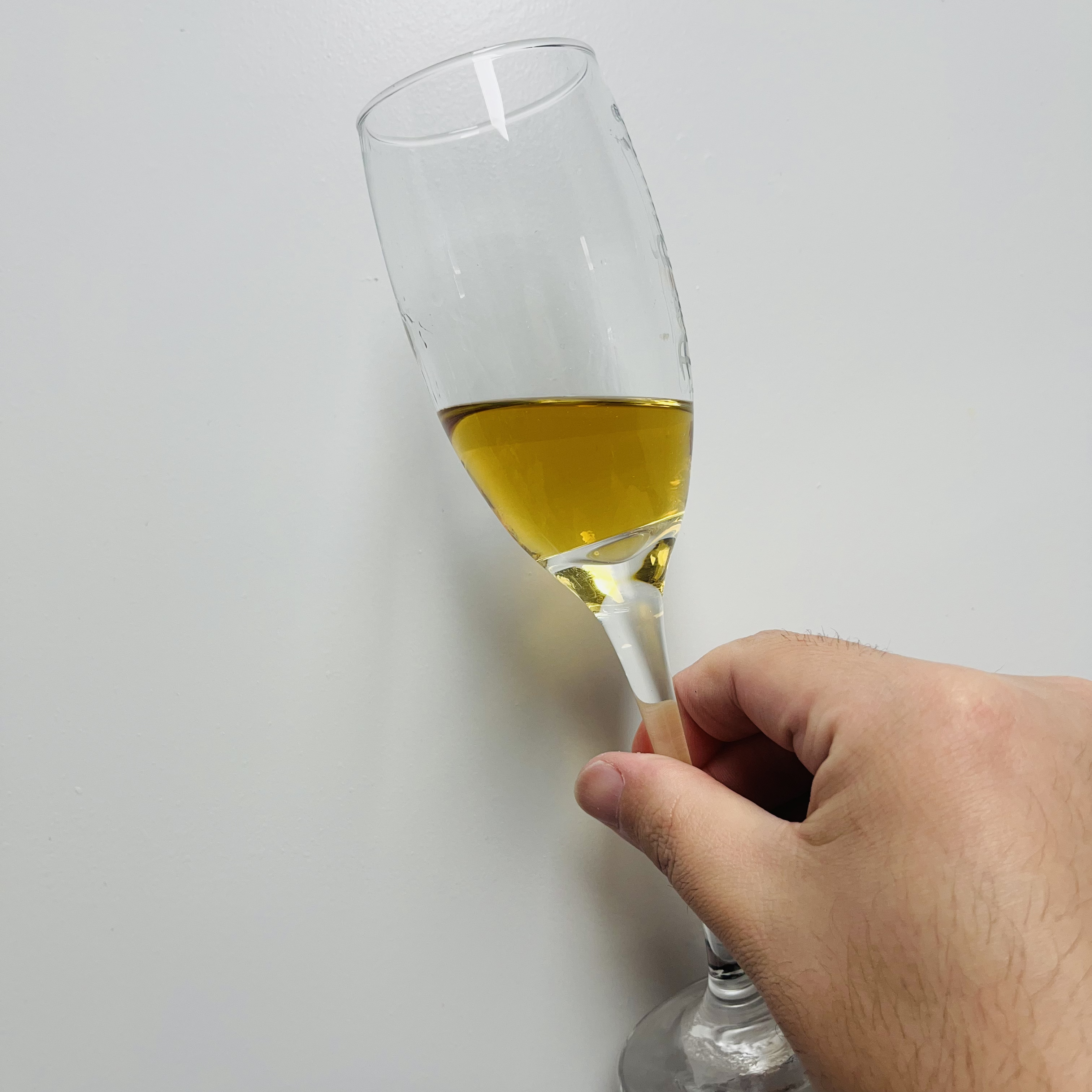 Nose: Heavy on the chocolate and vanilla with roasted agave lurking underneath the strong perfumed scents.
Palate: Dark honey and brown sugar dominate the flavor, syrupy sweet with some wet wood notes.
Finish: Smooth with little to no bite and a lot of oak.
Taste 6
Nose: A mix of rich chocolate and roasted agave. I'm not getting any characteristics from the barrel, leading me to believe this is one of our reposados.
Palate: A rich Devil's Food chocolate flavor with some coffee tones, dark cherry fruitiness, and delicate floral honey. Very pleasing and easy to drink.
Finish: A super smooth with a gentle spice.
Taste 7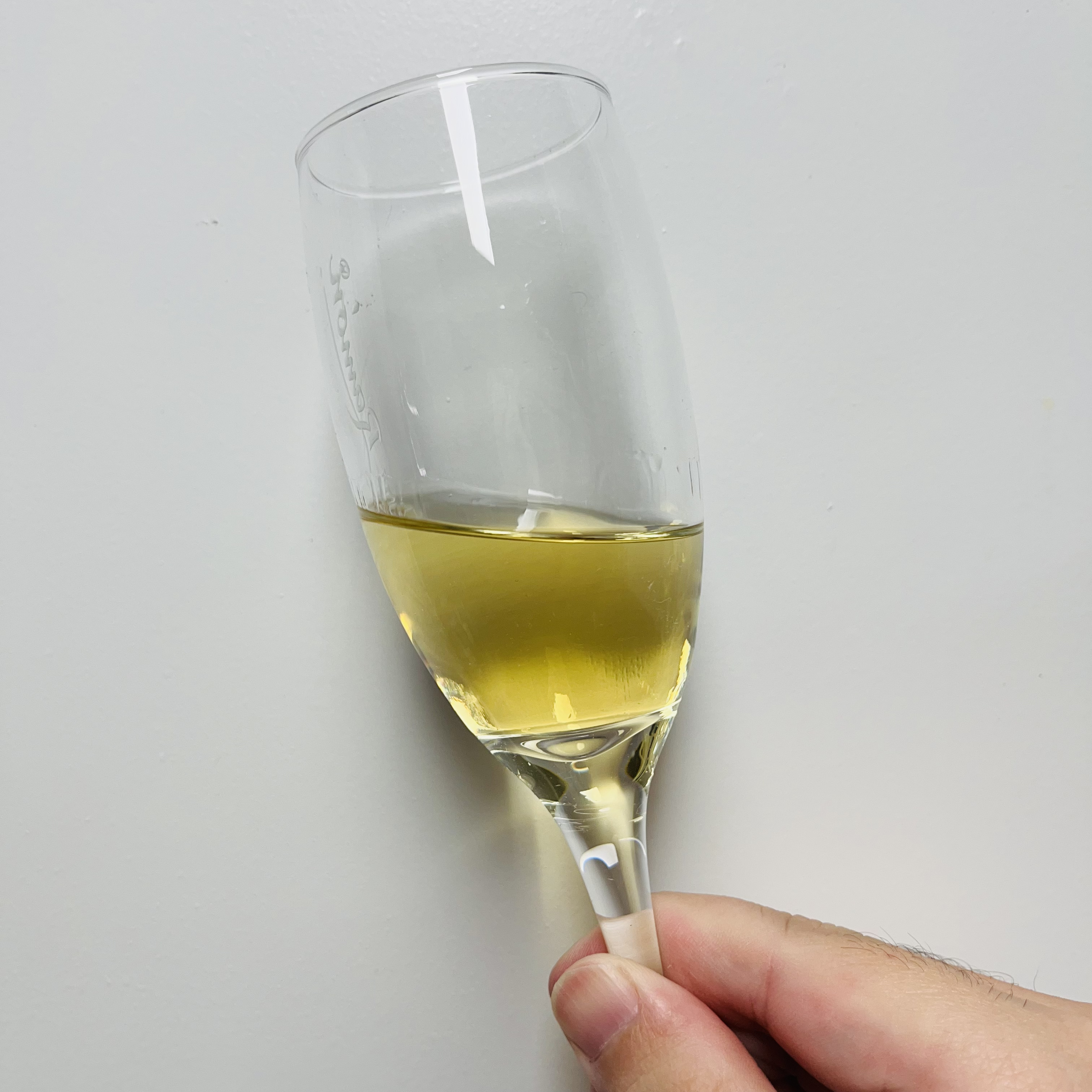 Nose: Light roasted agave and juicy green apple, with some cinnamon and vanilla.
Palate: Lots of shifting flavors here, I'm getting a bit of sweet buttery, floral honey some citrus zest, and cracked black pepper that expresses itself on the tip of the tongue.
Finish: Oak and cinnamon but the finish is quick here. The flavors don't linger, leaving it hard to savor.
Taste 8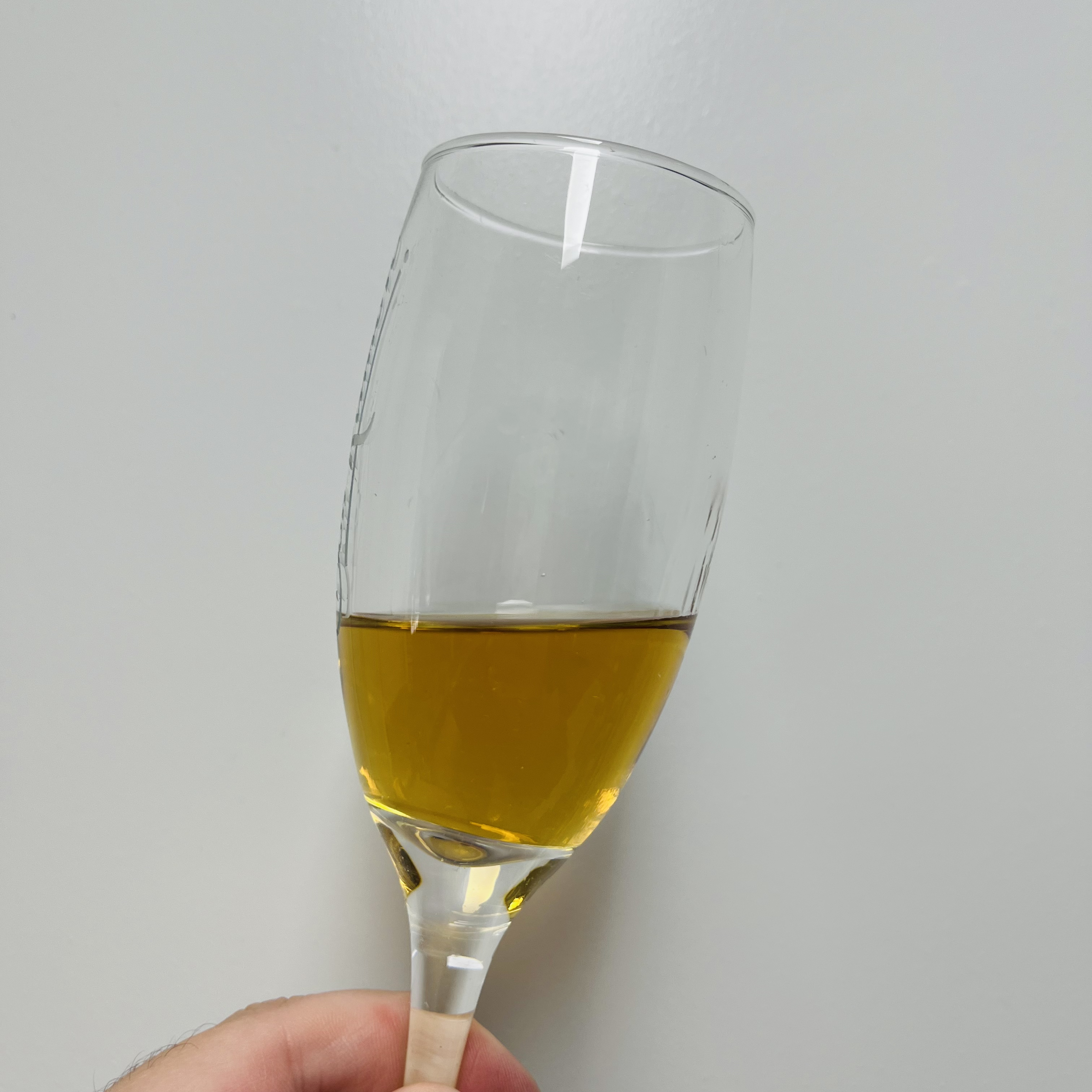 Nose: A rich comforting combination of caramel and vanilla. A big whiff brings out the roasted agave. This is easily the most inviting of the eight tastes.
Palate: A lot of oak flavor here, chocolate and butter dominate the flavor with a hint of rich cherry, citrus, and black pepper.
Finish: Smooth and vanilla heavy with some oak notes coming in at the aftertaste.
Part 2: The Aged Tequila Ranking
8. Patron El Alto (Taste 3)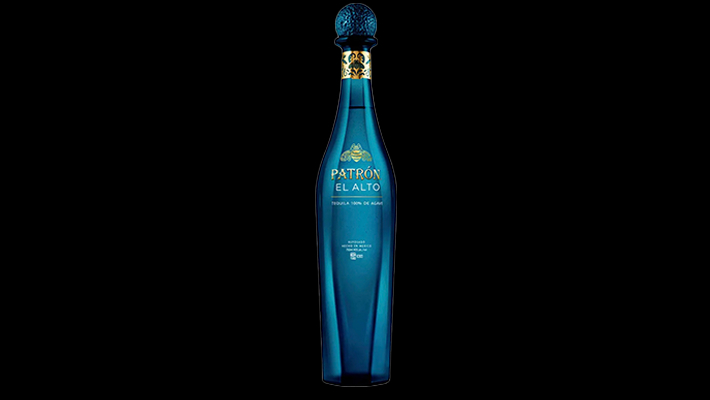 ABV: 40%
Price:$139.99
The Tequila:
While I think the bottle is beautiful and enticing, Patron's El Alto reposado left me a little disappointed. This tequila was so smooth that much of the agave character just wasn't present.
El Alto is blended with four year aged extra añejo, añejo, and reposado tequilas and produced at NOM 1462, the Patrón Distillery. The agave is cooked in stone brick ovens, tahona roller mill extracted, and rested in American white oak barrels.
The Bottom Line:
Smooth and drinkable but the agave isn't present enough to stand out for me.
7. Marques de Casa Noble Añejo (Taste 5)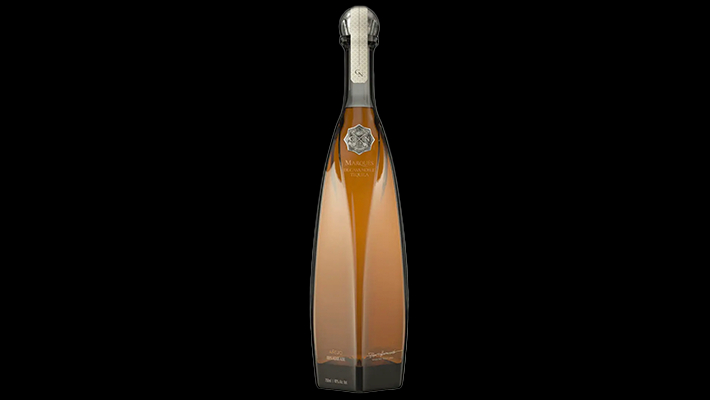 ABV: 40%
Price: $169.99
The Tequila:
The Marques de Casa Noble line of expressions is the top-tier stuff from Casa Noble and is much more luxurious in presentation and flavor than the regular line. This bottle features a blend of añejo and extra añejo tequilas aged between one and five years and is produced at NOM 1137 La Cofradia.
The agave is cooked in stone brick ovens, roller mill extracted, and aged in French Oak barrels.
Ultimately, what hurt this tequila was a lack of focus on the flavors. It had a smooth finish but didn't have much character to it.
The Bottom Line:
Smooth and easy to drink but lacking a sense of agave on the palate or finish.
6. Volcan De Mi Tierra XA Reposado (Taste 6)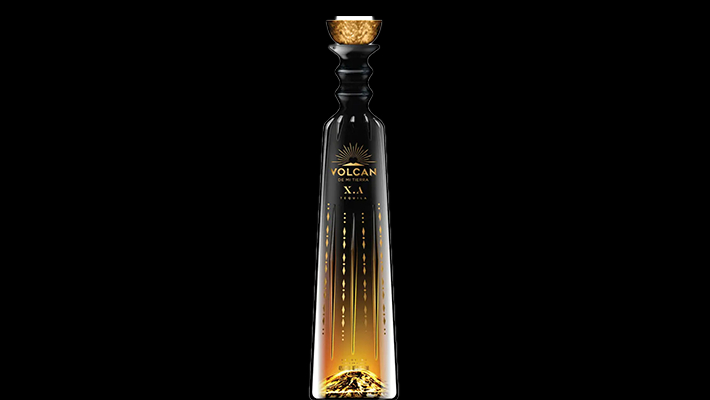 ABV: 40%
Price: $184.99
The Tequila:
Volcan De Mi Tierra's XA originated as a bottle service-only tequila until it hit retail shelves this year. In its bottle service days, a single bottle was upwards of $1000, but now it's much more sensibly priced at just under $200.
Crafted at NOM 1523, Agrotequilera de Jalisco, this tequila features a blend of reposado, añejo, and extra añejo tequilas made from agave cooked in a high-pressure autoclave that is rested in American White Oak barrels.
It is a certified additive-free tequila by Tequila Matchmaker. Ultimately, I don't have anything negative to say about this tequila, I think its a pretty great bottle but just couldn't compete with some of our other bottles.
The Bottom Line:
Smooth and easy to drink, but it lacks an agave character that gives it that wow factor.
5. Tres Agaves Añejo (Taste 7)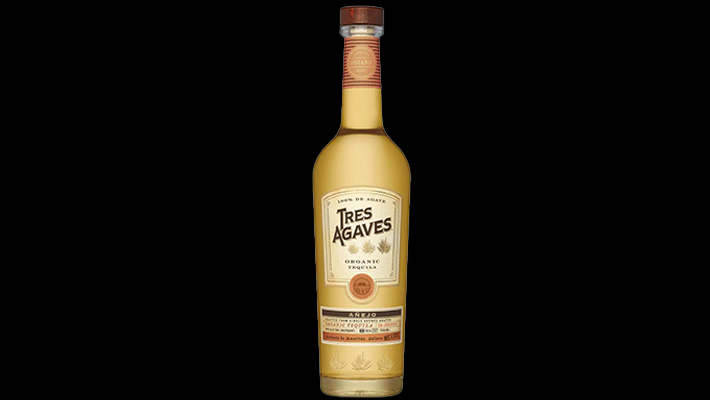 ABV: 40%
Price: $37.99
The Tequila:
Tres Agaves Añejo was by far the biggest surprise of this tasting. This is a tequila that is less than 1/4 the price of the other bottles on this list, and here it is holding its own against the "luxury" bottles. Tres Agaves is produced at NOM 1614, Tequilera Tap, using agave that is cooked in a high-pressure autoclave, roller mill extracted and rested for 18 months in repurposed Kentucky Bouron and Tennesse Whiskey barrels.
While I think this is a great bottle for the price, the biggest thing that separates it from the bottles that rank higher is that the flavors finish too quickly here. There isn't much to savor, making this a great option to mix in a cocktail.
The Bottom Line:
A great aged tequila that punches way above its price tag. Because of its low price, this is a great option for cocktails that use aged tequila as the base.
Avion Reserva 44 Extra Añejo (Taste 4)
ABV: 40%
Price: $119.99
The Tequila:
Avion Reserva 44's big sell is that it sports 44 unique and rich flavor notes, while I can't make out 44, there is no doubt that a pour of this stuff provides a bouquet of shifting flavors.
The tequila is produced at NOM 1416, Productos Finos de Agave, and is made from agave cooked in stone brick ovens, roller mill extracted, and rested for 26 months in American oak barrels.
I like this bottle a lot, but it tastes a bit more perfumed than our top three.
The Bottom Line:
Supremely smooth and sweet, with little to no bite.
3. Herradura Seleccion Suprema Extra Añejo (Taste 8)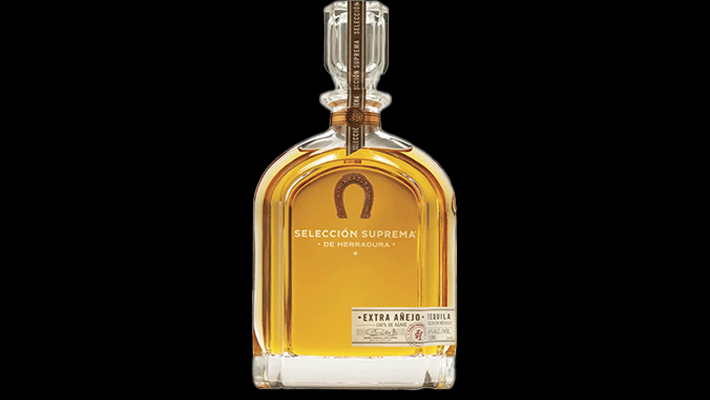 ABV: 40%
Price: $399.99
The Tequila:
Herradura's Seleccion Suprema is by far the most expensive tequila in this lineup and while this bottle is incredible, it wasn't outstanding enough to land that top spot. This tequila has taken home a gold medal at the San Francisco Spirits Competition and is rested in French oak barrels for five long years.
What keeps it from being truly outstanding to me is its syrupy sweet flavor. Some people are going to love that but even in aged tequila, I like the bite of agave.
The Bottom Line:
Fantastic, supremely smooth, and very easy to drink. But it leans on the sweet side.
2. Cierto — Tequila Extra Añejo (Taste 1)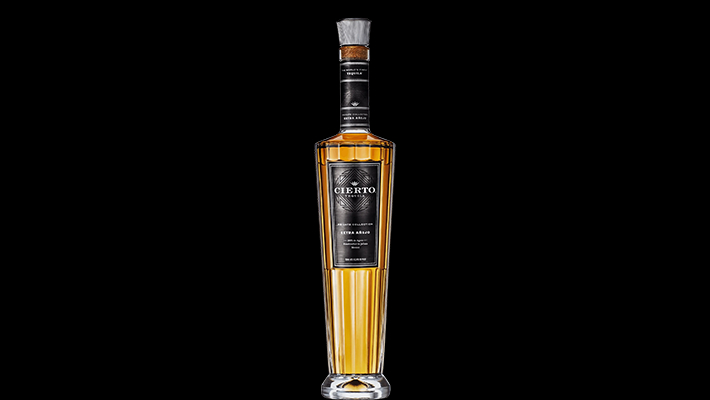 ABV: 40%
Price: $279.99
The Tequila:
Cierto is a fairly new label that has hit the scene with a lot of hype. To date, the brand has scooped up over 800 awards including Best in Class at the San Francisco World Spirits Competition and New York World Wine and Spirits Competition. It was named the Best Extra Añejo at the LA Invitation Spirits Challenge and is certified additive-free by Tequila Matchmaker.
The tequila checks all the boxes, the bottle is beautiful, it's a multi-award winner, additive-free, and pricey, but I'm happy to say that it completely lives up to the hype. This is simply one of the best añejos on the market right now.
The Bottom Line:
A fantastic aged tequila that provides a lot of complex character and a delicious bouquet of shifting flavors that bounce between sweet and dessert-like, and earthy and agave forward.
1. El Tesoro — Mundial Knob Creek Edition Añejo (Taste 2)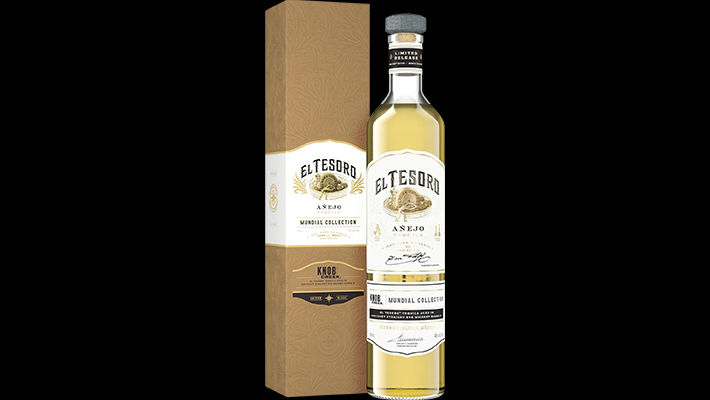 ABV: 40%
Price: $169.99
The Tequila:
Released just this month, El Tesoro's Mundial Knob Creek Edition Añejo is a super-limited tequila created by famed master distiller Carle Camarena. This tequila blew my mind and is a testament to El Tesoro's level of craft.
This añejo is aged for 12 months in charred oak Knob Creek Whiskey barrels which give it a strong whiskey character that is a pleasure to savor. From cooked agave to stone fruit, cinnamon, leather, and black pepper, this tequila is everything a great sipper should be, with a tasteful hint of vanilla on the backend that tastes luxurious without coming across as perfumed or artificial.
The Bottom Line:
From smell to sip to finish this tequila is perfect. The flavors morph on the palate in a way that expresses itself slightly differently with each sip making every drink a journey.