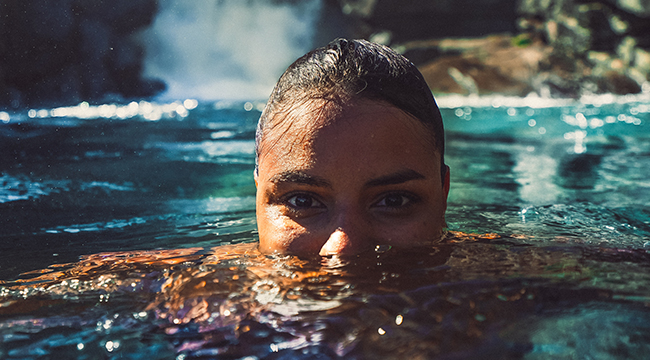 Last week we listed the best swimming hole in every state in the nation. We covered five regions: the West, Southwest, Midwest, Southeast, and Northeast. It was our loving homage to summer, the spirit of nostalgia, and cool ass water (literally and figuratively). 'Round these parts, we genuinely believe that swimming holes appeal to both body and soul — giving people relief from the heat and a time machine to a simpler time. They're straight out of the adventure novels you grew up reading.
In picking these hidden recreational treasures, we kept an eye out for elements like rope swings, cliffs to leap from, natural springs, and privacy (sometimes you gotta skinny dip). No two pools on the list are the same — proof of the glorious variety of the American landscape. What better way to live the #vanlife this summer than by touring all 50 of these picks?
Check out the list and make some plans to get busy swimming. If you have a favorite that didn't get included, feel free to add it in the comments, giving other readers even more chances to get their splash on.

Alabama: The Hippie Hole (Fort Payne)
Without a doubt, this is one of the best named swimming holes on the list. Even if the official name is Martha's Falls, we are totally going to follow the lead of the locals and keep calling it The Hippie Hole.
Located in Little River Canyon in northeastern Alabama, this swimming hole requires you to hike about a mile from the Little River Canyon Falls parking lot, but it's totally worth it to frolic in the falls and enjoy the rock formations that surround the water. With cliffs ranging from 5 to 25 feet, divers of all levels can get wild.
And, when you are all tuckered out from swimming and sunning, stop at nearby convenience store Ralph's Little River Canyon Grocery, which has a café that serves up topnotch southern cuisine. For sure get a burger, but don't forget the fried okra.