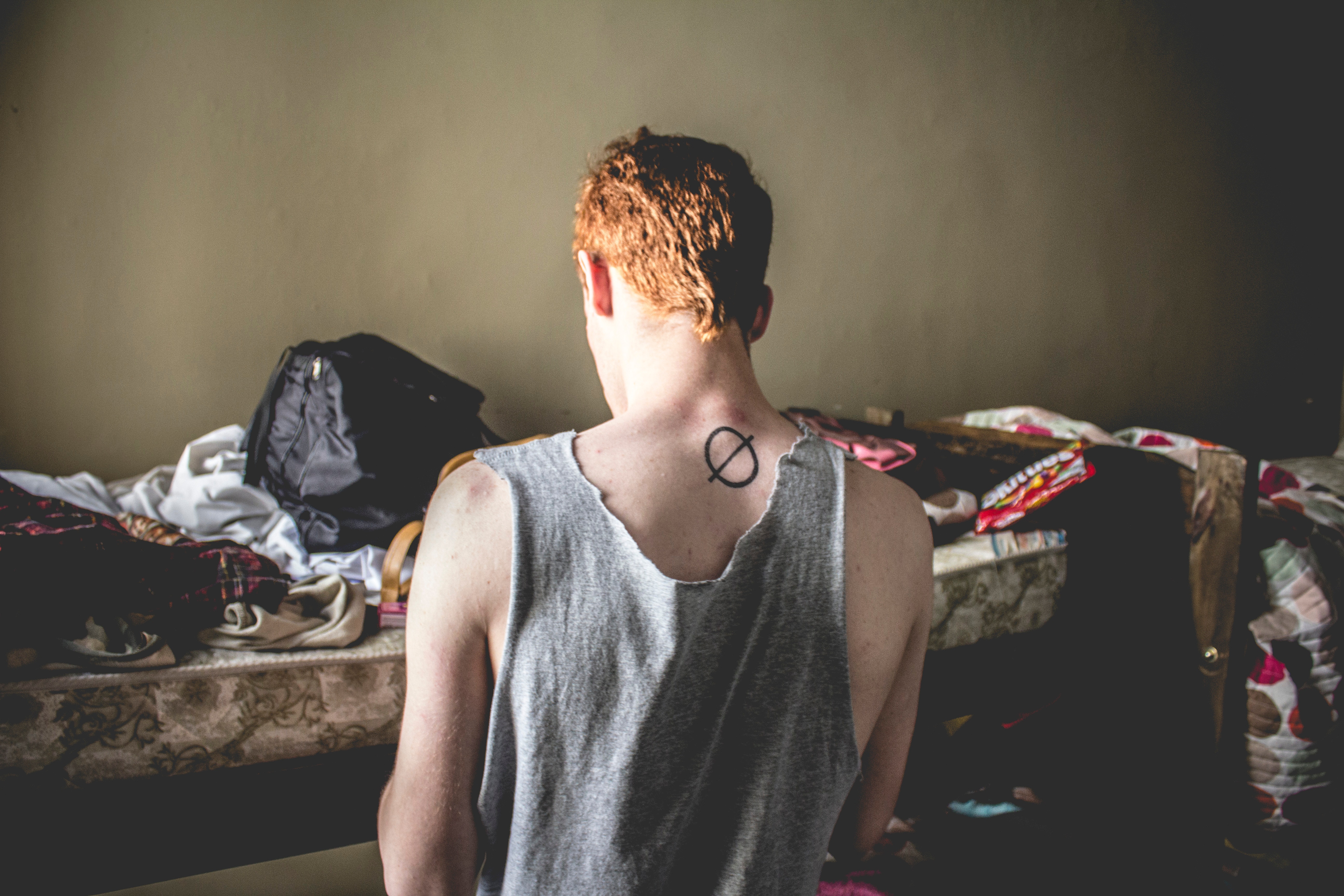 Whether you're taking a road trip to a city a few states away or getting ready for the adventure of a lifetime, technology is a handy sidekick that makes traveling easier. The right choice of gear — from your bag to your phone charger — can make the difference between a happy journey and a nightmare on the road.
We've picked out the top accessories and items based on how easy they are to use, how they meet the needs of everyone from the casual traveler to the experienced vagabond, and how they help resolve minor pain points for wanderlusters. These gadgets and crucial pieces of gear will make it easier to get on a plane, keep your stuff handy, and get a decent rest. They'll also bail you out if you get lost or stranded or… need to make bail.
Whether your journey is as smooth as Bahamian sand or hits a little turbulence, here are the best travel gadgets for getting out there right now, in 2018 and beyond.
1. The Aer Duffel Pack 2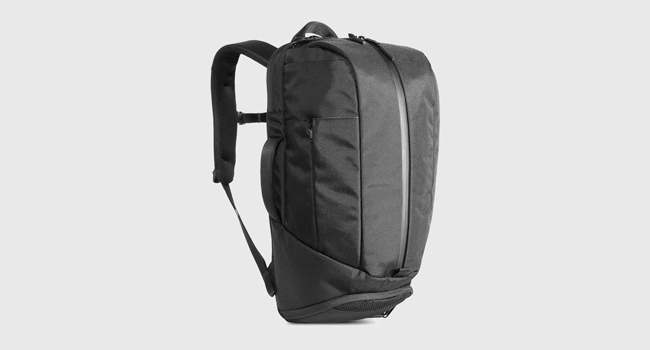 As airlines have tightened rules and imposed strict limits, getting the right bag for your carry-on has become that much more important. Aer's duffel pack, made of thick, hard-wearing nylon, will fit as a carry-on and has a huge amount of space. The back zippered pocket is perfect for laptops, tablets, and e-readers, while the main pocket has a shoe compartment and space for everything from a change of underwear and socks to a pile of books — with handy small zipper pockets on the side for tiny items.
It's an excellent pick for your carry on and a great overnight bag for weekend warriors.
2. Baubax Ultimate Travel Jacket
If you think Baubax is exaggerating by calling this the "Swiss Army Knife" of travel jackets, think again. While some of the features, like the inflatable neck pillow, eye mask, sewn-in gloves, and the pen built into the zipper pull, may feel a bit gimmicky, it's hard to knock the pockets.
Seriously, this sweatshirt has pockets for everything; tablet, earphones, your passport, your glasses, and a water-resistant pocket for your phone. If you find yourself having to check your carry-on, you can get all your essentials loaded into your jacket in a snap.
All that aside, it's just a good jacket, especially for the price.
3. Farm To Feet Crew Socks
When traveling, you want a good, sturdy pair of shoes that look good and feel good. But your socks might be doubly important. Farm To Feet makes Merino wool socks that are soft, itchless, stench-resistant, and comfortable — whether you're cold or hot.
They'll keep your feet in good shape regardless of the shoes and regardless of the travel nightmares you run into.
4. Nomader Water Bottle
We've all run into the problem of not being able to bring a drink from home onto an airplane, or going somewhere where you've got to bring your own. Fortunately, the collapsible water bottle solves that; just hit the water fountain after you get through security, unfurling your bottle. The Nomader folds to almost nothing and is less than half a pound empty, making it easy to toss into your bag and haul.
5. Travelrest 4-in-1 Premier Plus Travel Blanket
Sometimes, you just have to be warm. The Travelrest serves as a mix of items; folded up, it can be a head pillow, neck pillow, or lumbar support for long rides, and it comes in its own zipper pouch with strap so you can throw it in a carry-on, strap it on the side, or tuck it inside that tablet pocket.
6. Trtl Neck Pillow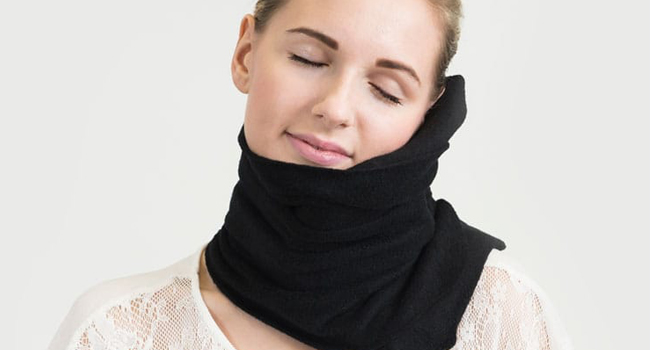 Sure, it could use a few more vowels, but Trtl is a brilliant design. Hidden inside that fleece scarf is a brace system that supports your head gently, sort of like a little hammock for your noggin, so you just get the place set up, wrap the machine washable scarf around your neck, and get some sleep. It's especially handy if you find other travel pillows unwieldy or annoying, or just need to keep things compact.
7. Timex Intelligent Quartz Tide Temp Compass Watch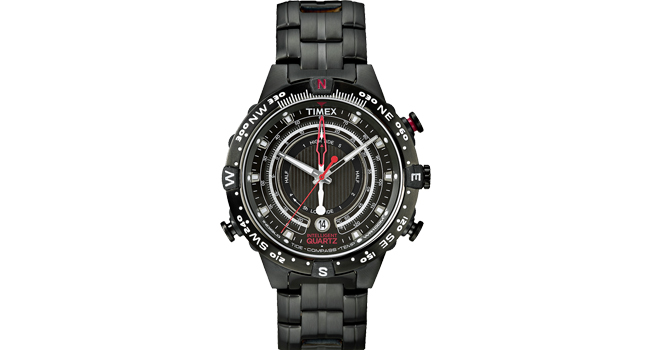 You always need a good watch. And if you're planning on hiking, climbing, or just being in the bush for a few days, you probably want a watch that can both help you out in a pinch and doesn't need to be plugged in anywhere. That's where Timex's Intelligent Quartz comes in. It's entirely analog but easy to set and use.
Not only does it track time, but this watch also has a tide tracker for when you're on a boat, a compass to use to find north in a pinch, and a thermometer so you can know what the temperature is.
8. Skross World Travel Adapter
Until the day we finally admit a lack of worldwide outlet standards is dumb, we'll need a travel adapter. Skross makes arguably the best one out there for two reasons: One, it's simple to use and has the fewest parts. Two, it has an actual ground pin, the big pin at the bottom of an outlet, meaning your things — and more importantly, your body — are protected from power surges.
9. Sharkleap Stainless Utensil Set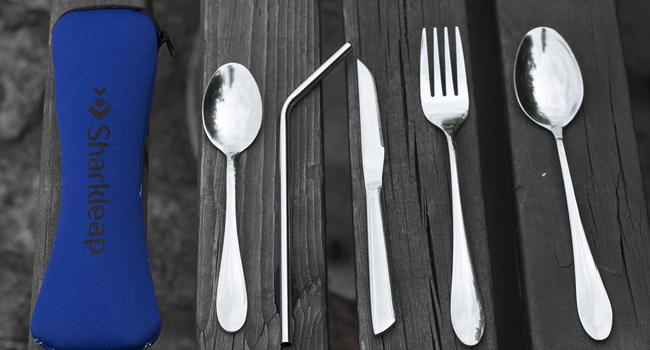 While it's always important to eat how the locals eat, if you're sick, you might want to keep your fingers off other people's plates. Keeping some utensils handy means you can eat while respecting the health of your fellow travelers and your hosts. It also means you won't be wasting so much disposable plastic.
10. Amazon's Kindle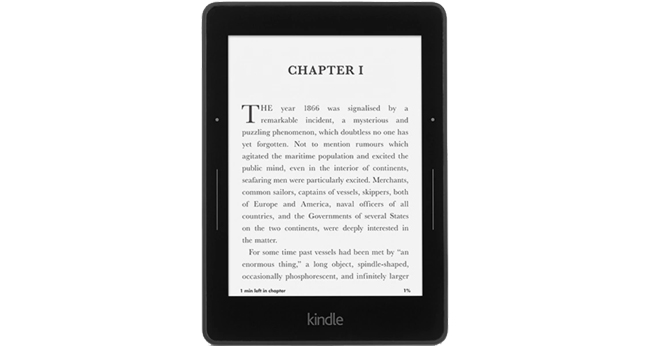 Any experienced traveler brings along at least a few books to read during layovers, long rides, and times when you want to chill, but don't want to break the peace with a TV. But if you burn through a lot of books, that can mean lugging an entire extra carry-on, raiding the impromptu reading libraries that magically appear anywhere travelers have to wait, or paying exorbitant prices for airport paperbacks.
So, grab a Kindle, especially Amazon's sturdy, old-school non-backlit version. Thanks to how epaper works, you can leave it in your bag for days if you need to without losing charge.
11. Mighty Bright Rechargeable Booklight
Not everywhere is going to be well lit, alas, or you might want to read your book on the road without annoying your neighbor in the next bunk or seat. The Mighty Bright lives up to its name in the lumens department, while also clipping easily onto e-readers. It's also nice that you won't need to bring yet another battery into the mix, since it's easily rechargeable.
12. X Dragon Solar Charger
Sometimes, you're going where there aren't any outlets. Or perhaps everywhere there's an outlet there's also a bunch of people crowded around it like it's a desert oasis. Bring the X Dragon instead, a three-panel solar charger that's light, packs a punch, and even comes with a few LEDs to serve as a flashlight.
Leave it open in front of a sunny window, and you'll have plenty of power on the plane.
13. Panasonic ErgoFit Earbuds
Yes, we know, you have those fancy, carefully engineered, noise-canceling headphones. They're great for your commute, they're great at home, but do you A) want to try and pack them into your carry-on when you need the room for more vital stuff and B) do you really want to worry about losing your Sennheisers on a trip?
Panasonic's ErgoFit headphones are amazingly comfortable to wear over long periods of time, offer great sound for the price, can take a fairly stunning amount of punishment, and most importantly, are dirt cheap. So if you leave them in the hotel, hey, write them off.
14. The Fluxmob Bolt And Bolt 2
When traveling, there's nothing worse than losing power. But lugging around a charger and a battery backup can feel like a waste of space, especially if you're packing light on your trip. Fluxmob has combined the two with the Bolt and Bolt 2, which combine battery backups with a folding charger plug. The Bolt has one port and a 3000mAh battery that will keep your phone up and running, while the Bolt 2 has a 6600mAh battery to stay rolling and charge up two devices at the same time.
15. Joby Gorillapod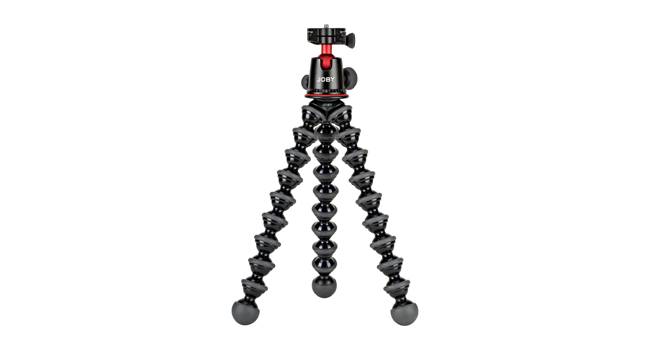 Most of us use our phones to score, and Joby's Gorillapod is the best tripod for any turf. The flexible arms let you position your phone almost anywhere or connect it to anything. It even comes in a DSLR version if you're a bit more particular about your camera, letting you get the best of both worlds.
16. AMIR Clip-On Lenses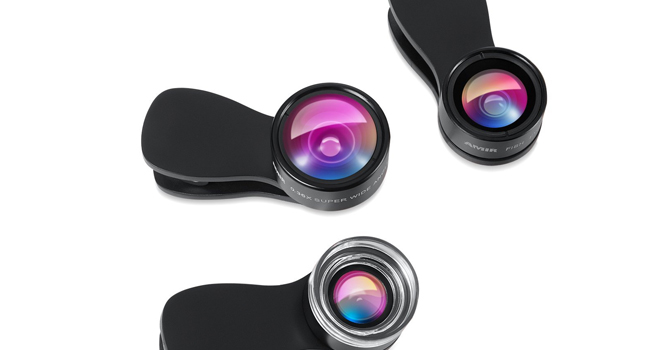 If you're particularly focused on getting just the right shot with your smartphone, AMIR's clip-on lenses will give you a few more options without having to go the full DSLR. With a wide-angle lens, a macro lens, and a fisheye, you'll be able to capture both enormous vistas and gorgeous details.
Just remember you'll lose some light, so make sure your shots have plenty of light on them.
17. GoTenna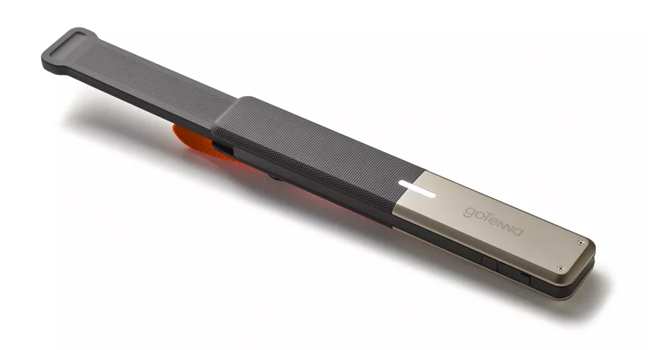 Sometimes, we go where there's little service. And in those situations, you'll want a GoTenna. GoTennas are designed to form a sort of mesh network with other GoTennas, and relay your data to an actual cell tower. You're not going to FaceTime on one, but it can get texts through and update GPS coordinates, so if you're somewhere and lost, you can get accurate directions and get the word out that you're safe.
18. Coleman All-Purpose First Aid Kit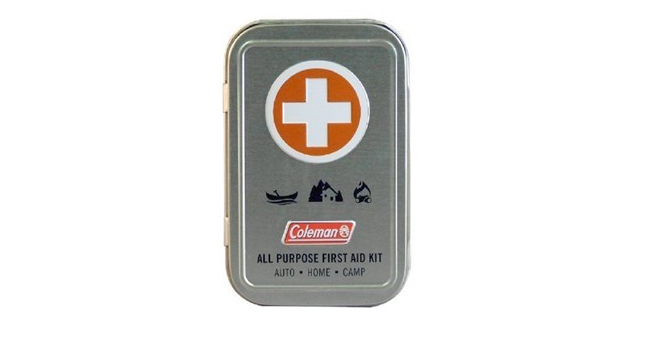 It's unlikely you're going to have to triage a fellow traveler, but when traveling it just makes sense to be prepared for minor scrapes and pains. This kit, in a hard-to-crush tin case, has all the basic first aid you need — with antiseptic wipes and bandages for the minor wounds. Beyond that, we recommend a good hospital.
19. Gerber Dime
Sometimes you need to do immediate repairs on something; open a package, turn a screw, snip a thread, what have you. While serious hikers and campers will probably be packing the personal toolkit that is a full-sized Leatherman, if you're flying and just want to cover the bases for the small stuff, the Gerber Dime is tiny enough to fit in a pocket, slip into the zipper pouch of any suitcase, and carry with you for when you need it.
20. LifeStraw Personal Water Filter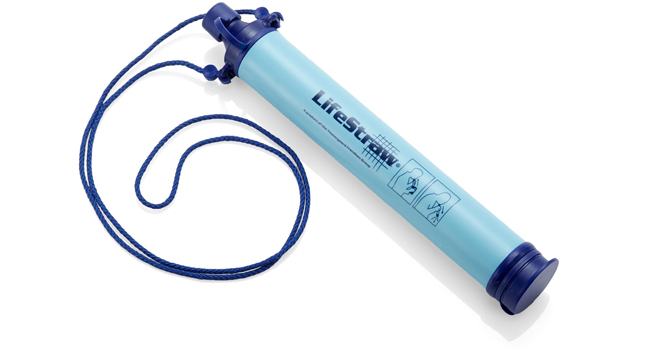 Going somewhere, or heading into a wilderness, where there's not a lot of water infrastructure? The LifeStraw is a personal water filter designed to get rid of bacteria and protozoa. It's designed to be used and reused; you can run water through it, throw it in your pack, and use it the next day, no problem. You can even drink straight from a water source if it comes down to that.
EDITOR'S PICKS:
21. Kammok "Roo" Hammock
Hammocks are both the joy and bane of the traveler's life. On one hand, they make lounging near palm trees and in abandoned clearings that much better. On the other hand, they're unwieldy, hard to set up, annoying to pack, and heavy.
Kammok — whose products we've profiled before — was a smash on Kickstarter that's since gone mainstream. It's light, durable, easy to set up and pack away, and comes with a lifetime guarantee. I bring mine with me from the forests of Canada to the beaches of San Blas.
Ecuadane Blanket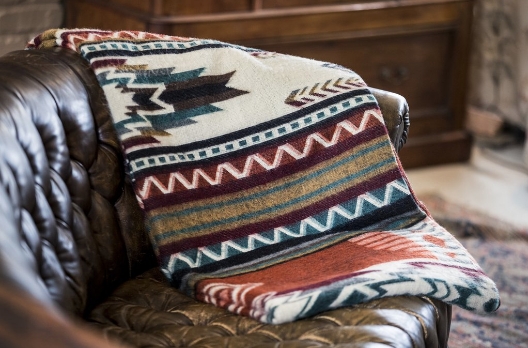 Look, I definitely get the desire to pack light. But as a travel editor who's been around the world multiple times, let me just say: You aren't the boss of me. I like to have a blanket on the road for comfort and I'm willing to lug it around as punishment for my indulgence. Sometimes I even bring a pillow.
The Ecuadane blanket is on my chair as a write this. It's lovely to look at (very Insta-aesthetic), warm, and build to last. Best of all, money from each sale benefits the Ecuadorian artisans who make it, and their communities. I've already brought mine on road trips and to foreign lands and I just got it three months ago. I expect it'll be traveling with me a lot in the years to come.
Harman/Kardon Travel Speaker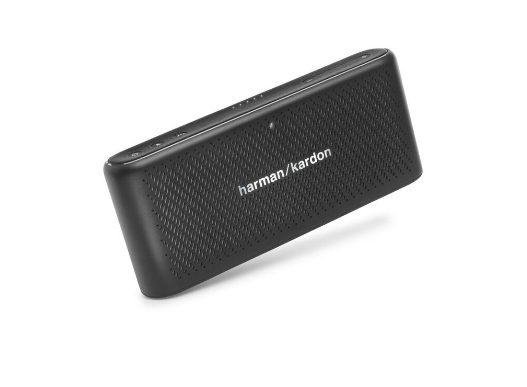 Look, I like music on the road and I'm not going to keep that all to myself all the time. This speaker thumps — perfect for surf days on lonely Australia beaches and late nights at Air BnBs — and I bring it everywhere, weight be damned (it's about a pound, chill).
The battery life and sleek design on this speaker are nice highlights, but it's really the sound quality and powerful output where Harman/Kardon shines. Naturally, it can connect via Bluetooth, USB, and AUX chord.
LED Lenser XEO 19R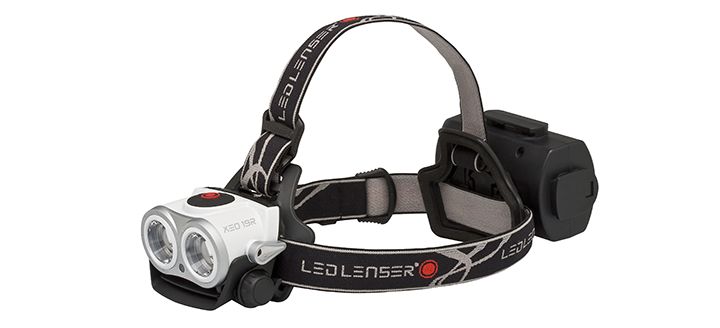 Fact: You need a headlamp and we love the products Led Lenser makes.
Double fact: You don't need THIS headlamp unless you're going on a serious adventure.
The XEO 19R is heavy and wears a little funny, but my god those lumens! 2000 freaking lumens. Dual adjustable lenses. As a caver and late night hiker, this is my headlamp of choice. If you're just going to jog the city streets, the brand makes any number of models that will do the trick. But if you're really diving deep into the dark, this is the… most lit.
AKG N60 NC Wireless Headphones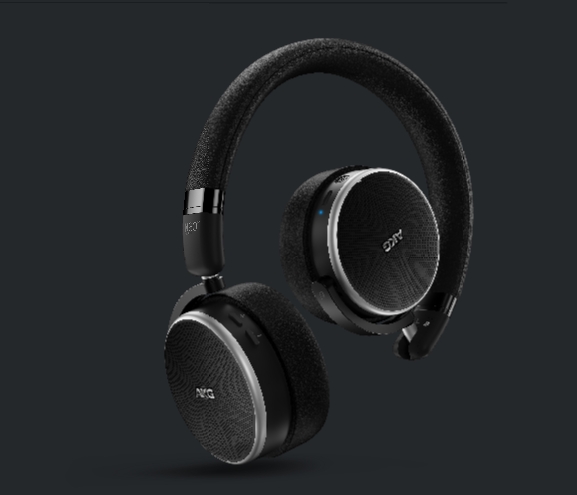 If there's a theme to my picks here, it's "weight be damned, I want what I want." That trend continues with this pick. These are incredible quality headphones that will change the game for how you hear music. They're wireless but can go wired, light enough for a jog and noise canceling enough for a flight.
Good headphones are a must for travel and these are great. But promise me: Take them off and take time to meet people too!