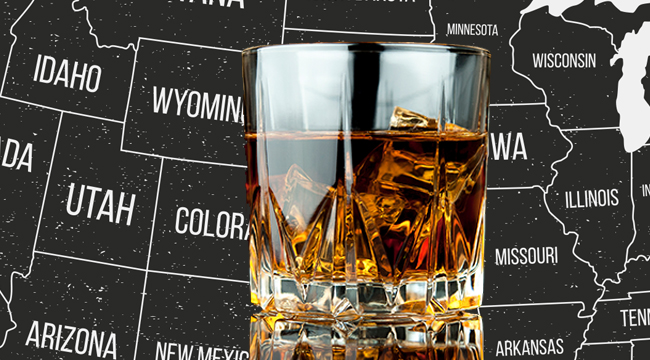 There's a lot of whiskey in the world. Hell, there's a lot of whiskey made right here in America. Kentucky and Tennessee alone offer thousands of expressions to choose from. Then you have 48 other states in which distilling traditions are being reborn and craft distilleries are reinventing the game wholesale.
It's a great time to be a whiskey lover, fam. Maybe the best time.
One of our favorite aspects of regional or state-by-state whiskey tasting is learning the little tweaks and odd quirks that local distillers and blenders utilize. Special water sources, locally grown grains, unique wood staves, and artsy aging techniques all come into play to create truly one-of-a-kind whiskeys. Which makes throwing down the ultimate gauntlet and naming the "best whiskey in all 50 states" a daunting task.
With our livers pickled and our eyes bleary, we're here to report: the job is done. These are the bottles that stand out to us right now. Of course, this list isn't the be-all and end-all of American whiskey. Tastes differ. Palates shift. And picking just one bourbon from Kentucky is a fool's errand. Still, we stand by these picks. We're ready to ruffle some feathers and get attacked in the comments and social media.
Let's roll.