They say travel is about the journey, not the destination. And while I agree with the sentiment on many levels, sometimes I visit a destination that is, truly – a destination. A place that is exactly the way you envisioned it to be. Except better. I've traveled nearly everywhere in the United States over the past several years, and am always looking for these sorts of gems. Where expectations are only exceeded by reality and I'm drawn into what feels like a different world.
I honestly didn't expect to find that in Fort Worth, Texas. But between the culture, food, art, and of course cowboy culture – it feels both completely unique and like something I sort of know via pop culture osmosis. This isn't your average urban area that could be transplanted anywhere in the United States. It has a vibe all its own and I was happy to spend a long weekend exploring it.
View this post on Instagram
PART I — Where to Eat
The first thing my Uber driver asked me when he picked me up at DFW was if I knew which barbecue restaurants to visit. Known as "cowtown," Fort Worth is known for its beef and I was ready to forgo any previous dietary restrictions to try some for myself. He recommended Heim Barbecue, retelling the story of founders Travis and Emma Heim, who have grown from barbecuing for pop-up dinners (aptly named MEATclubs) around Texas to now operating three – very busy – locations in Fort Worth and Dallas. My driver told stories of lines out of the door, so I decided to stop by for a (hopefully calmer) mid-afternoon snack.
I visited the original location on Magnolia Ave.. While I was tempted by the famous bacon burnt ends, I decided on a simple and classic brisket sandwich (with a margarita, of course). It was impressive – and not only because I hadn't eaten brisket in several years. The brisket was cooked to perfection, literally melting in my mouth. I found myself taking the smallest bites possible in order to prolong the experience (and to take advantage of the $5 margarita special).
Days later, I am still dreaming of that sandwich.
Another Texas chain – in spirit and actuality – is The Biscuit Bar, which is exactly what it sounds like. In just four years The Biscuit Bar has expanded to five locations around Texas, and I was happy to visit the Fort Worth Stockyards location for a mimosa and a hot honey chicken biscuit.
The hot honey paired with southern fried chicken and a perfectly fluffy biscuit will go down as one of my all-time favorite breakfasts.
If you can't get enough biscuits – *raises hand* – then look no further than Hot Box Biscuit Club in Near Southside Fort Worth. Another brick-and-mortar restaurant started by passionate biscuit lovers through pop-up dinners, Hot Box Biscuit Club is a Fort Worth brunch staple. From pimento cheese hush puppies, cheesy butter grits, and of course, more biscuit sandwiches and combinations than you can imagine – it is a great stop while exploring Main St, in Near Southside.
Downtown Fort Worth has more than 75 dining options, but true to form, I focused on tracking down a rooftop bar and found one at Reata. Reata labels themselves as authentic Texan and after my short time visiting I would have to agree. With locations in Alpine and Fort Worth it is a staple — and not just for the views. The rooftop is the perfect place to enjoy a ranch water, brisket, or a chicken fried steak — along with a great view of the sunset over the Fort Worth skyline.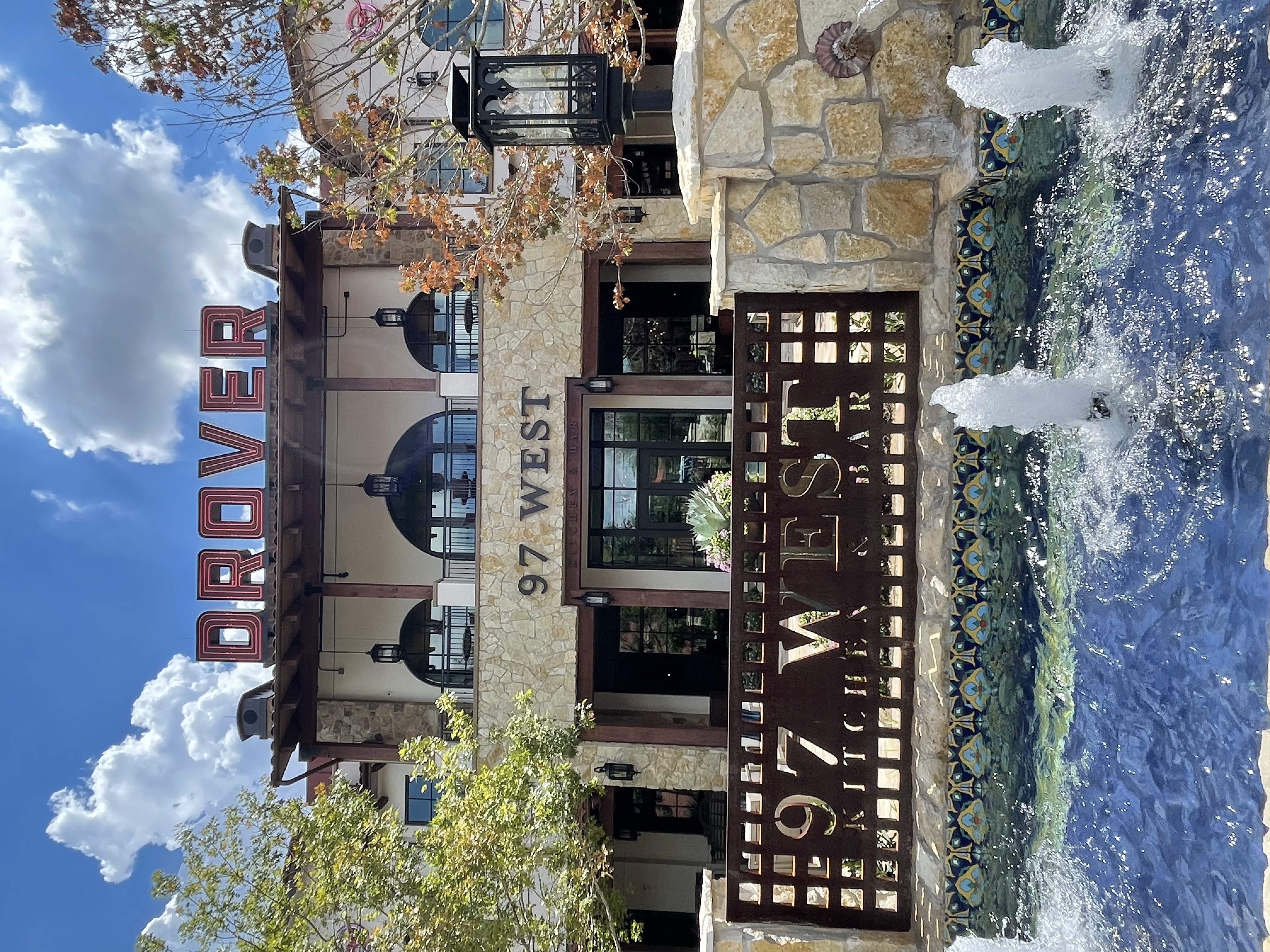 For something slightly more upscale, I loved dinner at 97 West Kitchen & Bar, located in the heart of the Stockyards District at Hotel Drover. Serving elevated Texas staples, the restaurant has a classic cowboy feel with an upscale bent.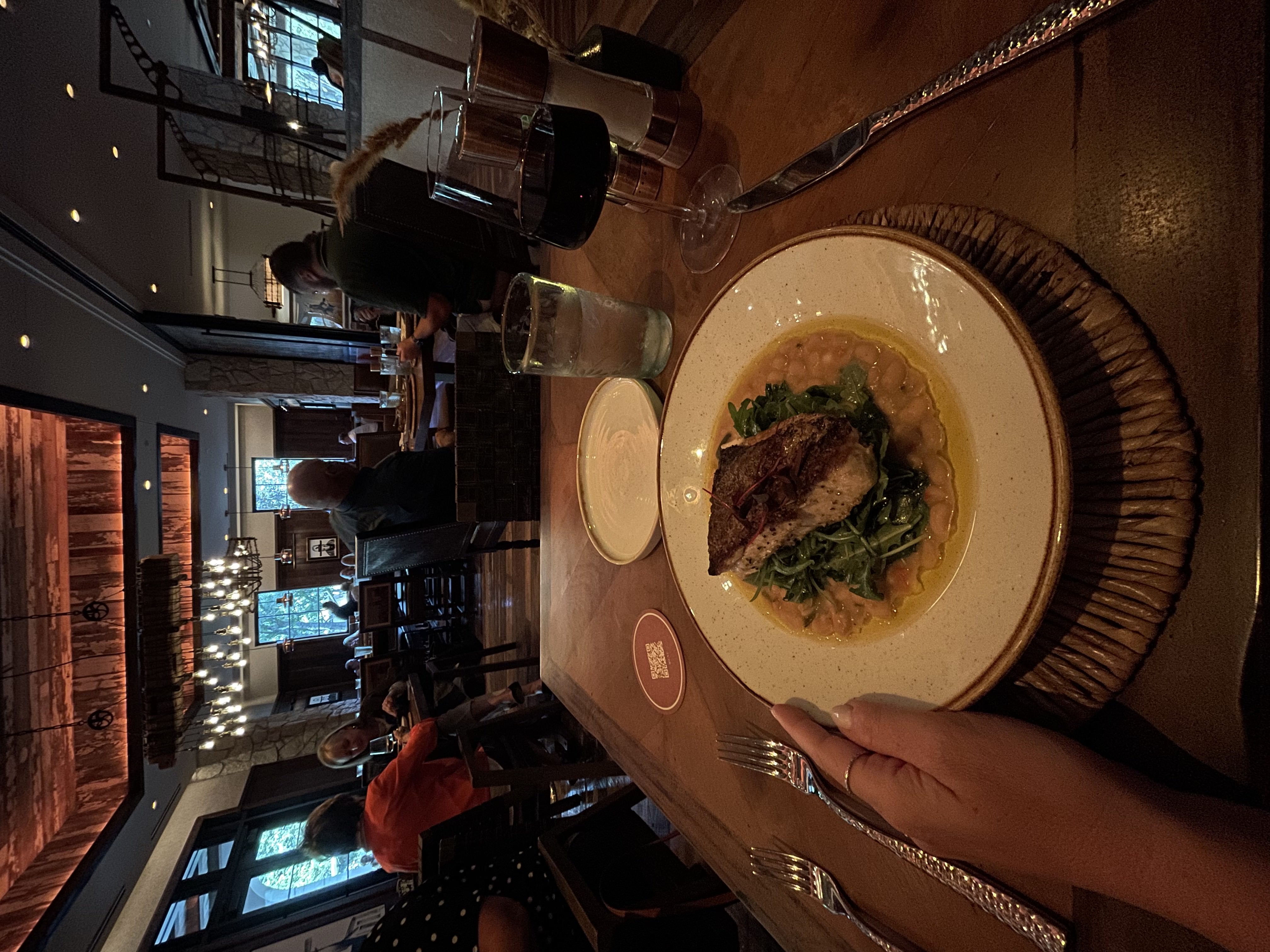 The cast iron seared redfish was impeccably cooked with a crispy outer layer that I would eat on its own. Atop a bed of white bean ragout, Texas olive oil, and an arugula salad with a creole vinaigrette — I had to stop myself from licking the plate clean.
After a long day in the Texas sunshine, I had to make a stop at Melt Ice Cream, a locally owned Fort Worth hot spot. I tried a scoop of the Cookie Crush off the oft-changing menu and it was soft and creamy with just the right amount of cookie. I loved the bright colors and happy vibe in the store and that Melt donates a portion of all proceeds to charity.
PART II — Where to Drink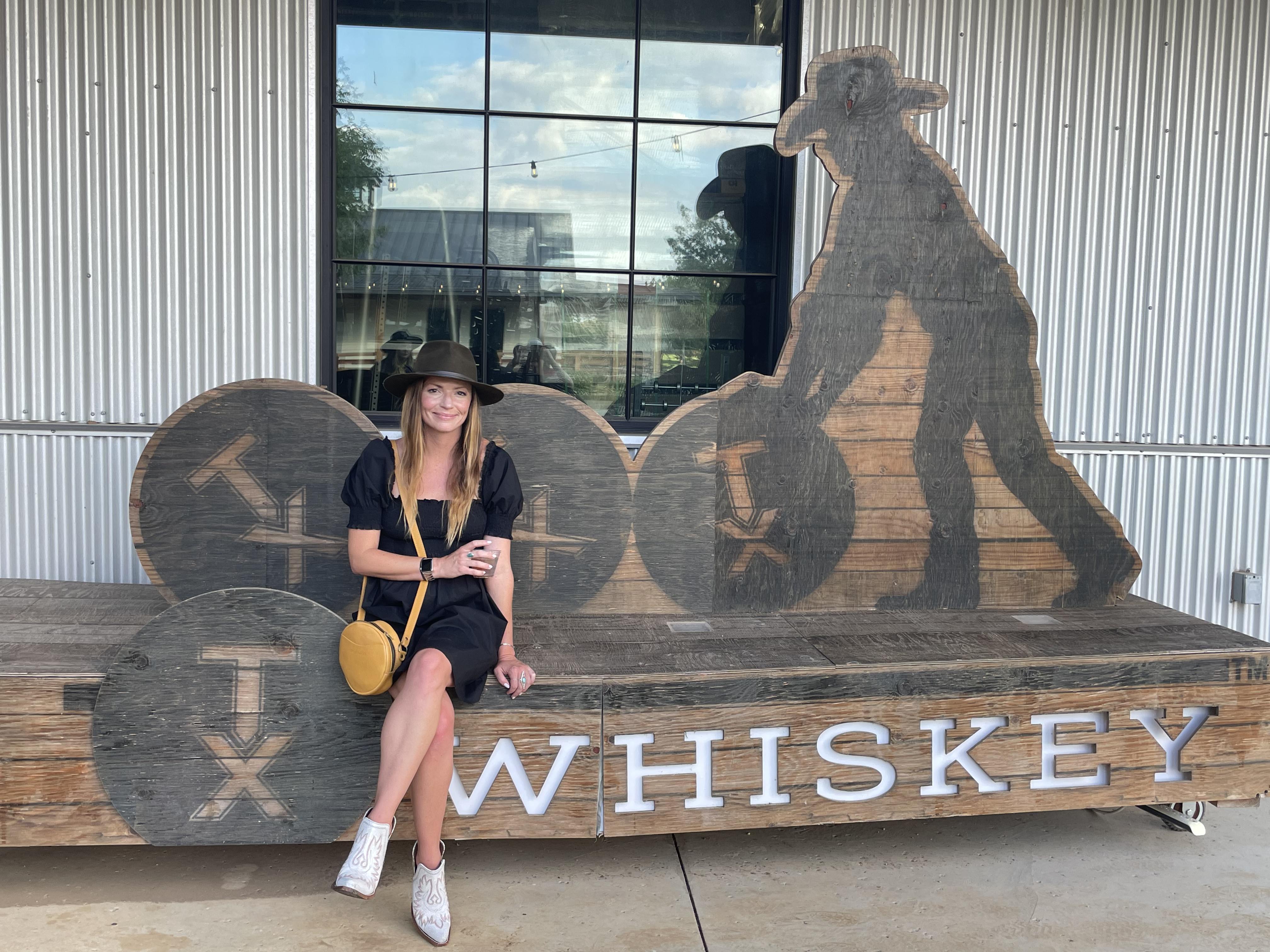 There is a certain buzz in the air in Fort Worth – not just from the alcohol. But there is plenty from that, too. From western bars to distilleries, wineries, and hip lounges, there is a place for anyone to wet their whistle in Fort Worth.
For a drink with a view, make the short trek out to Whiskey Ranch, Firestone & Robertson Distilling Co.'s massive ranch on the site of a former golf course. I was lucky to be invited to a Luck Street Session private event while I was in town and was charmed by the music, food, atmosphere, and drinks. Visit The Tavern at Whiskey Ranch for a classic TX Cocktail – the TX Whiskey Ranch Water was my favorite – and meander through the courtyard for beautiful views of downtown Fort Worth.
For happy hour or late-night chill vibes, The Lobby Bar at Hotel Dryce is the place to be. The bartenders are friendly, the drinks are strong, and the crowd is a great mix of hotel guests and locals from the creative space. I loved being able to sip my wine on the stylish patio with great music and an on-site food truck for any late-night snacks.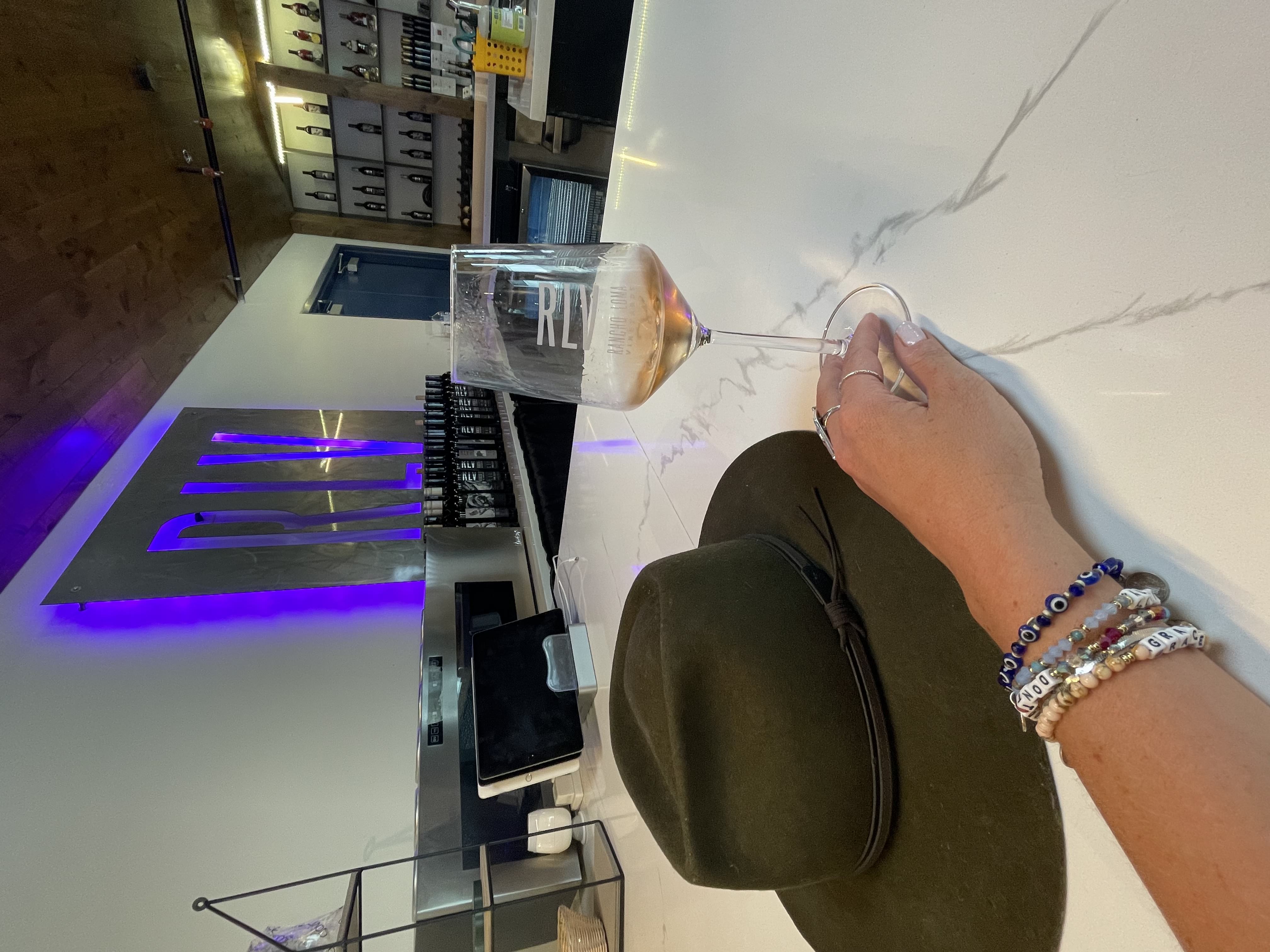 I always seek out wineries when I travel, (purely for research purposes only, of course) and was excited to find that there are several great options easily accessible in Fort Worth. I started my urban wine tour with a tasting at Rancho Loma Vineyards in the eclectic Near Southside district of Fort Worth. I sipped on the special selection of rose and white flight in the urban western-styled tasting room, surprised by the nuance and flavor of my first foray into Texas wine.
It wouldn't be the last.
Cowtown Winery is a tasting room in the hip Mule Alley in Fort Worth Stockyards district. I went in for a tasting one afternoon and then back for a bottle later that night. They offer drinks beyond just wine (which is perfect, as open containers are legal on the streets of the stockyards) along with light snacks. They even offer phone chargers for the weary traveler passing through.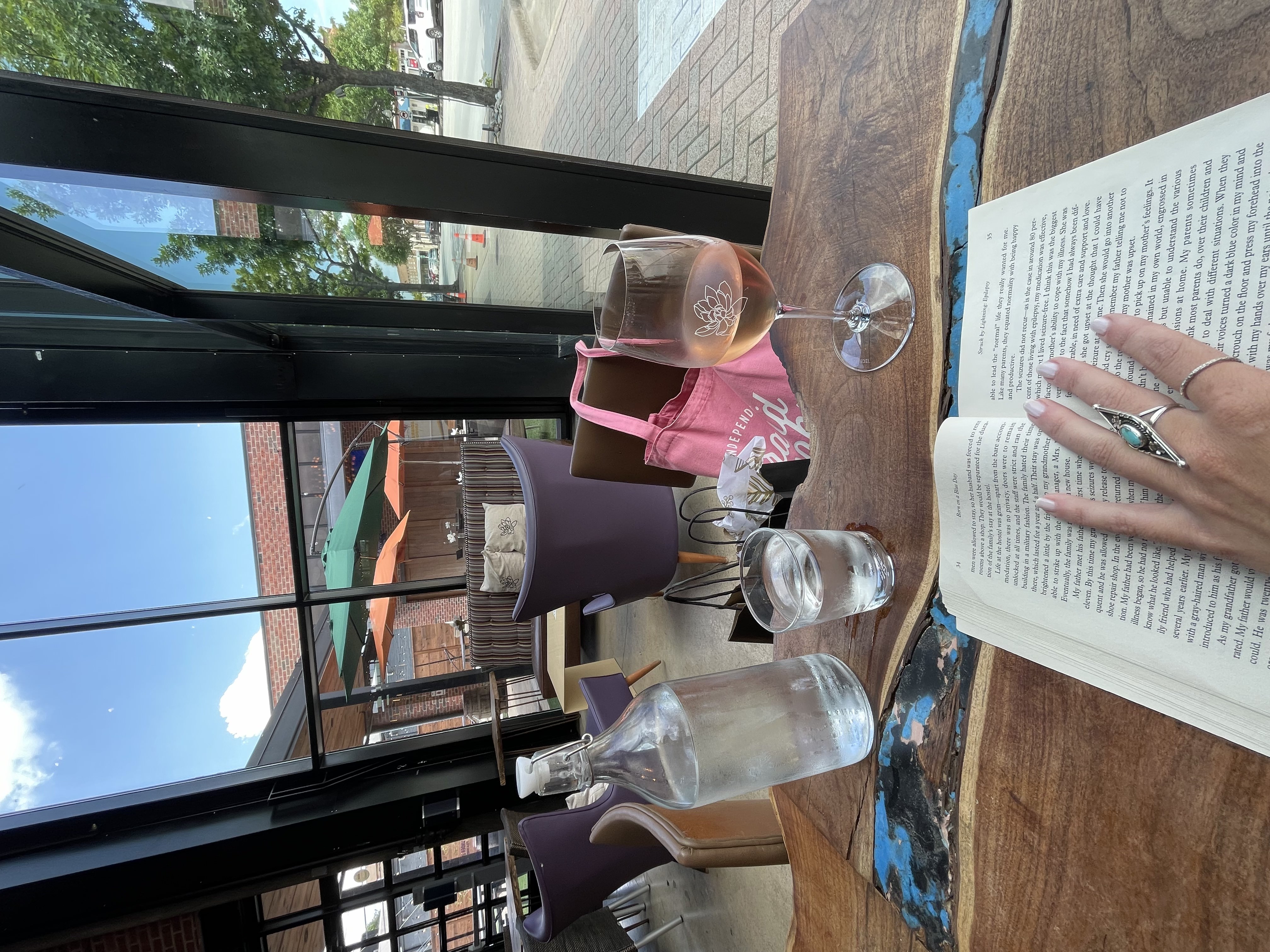 Located on the trendy Magnolia Ave., The Magnolia Wine Bar is an unpretentious but elevated spot to enjoy a glass of wine and some small bites. The wine list is extensive, and the location can't be beaten. I settled on a French rose one afternoon after walking for several hours around town. It was the perfect mid-afternoon respite.
PART III — Where to Stay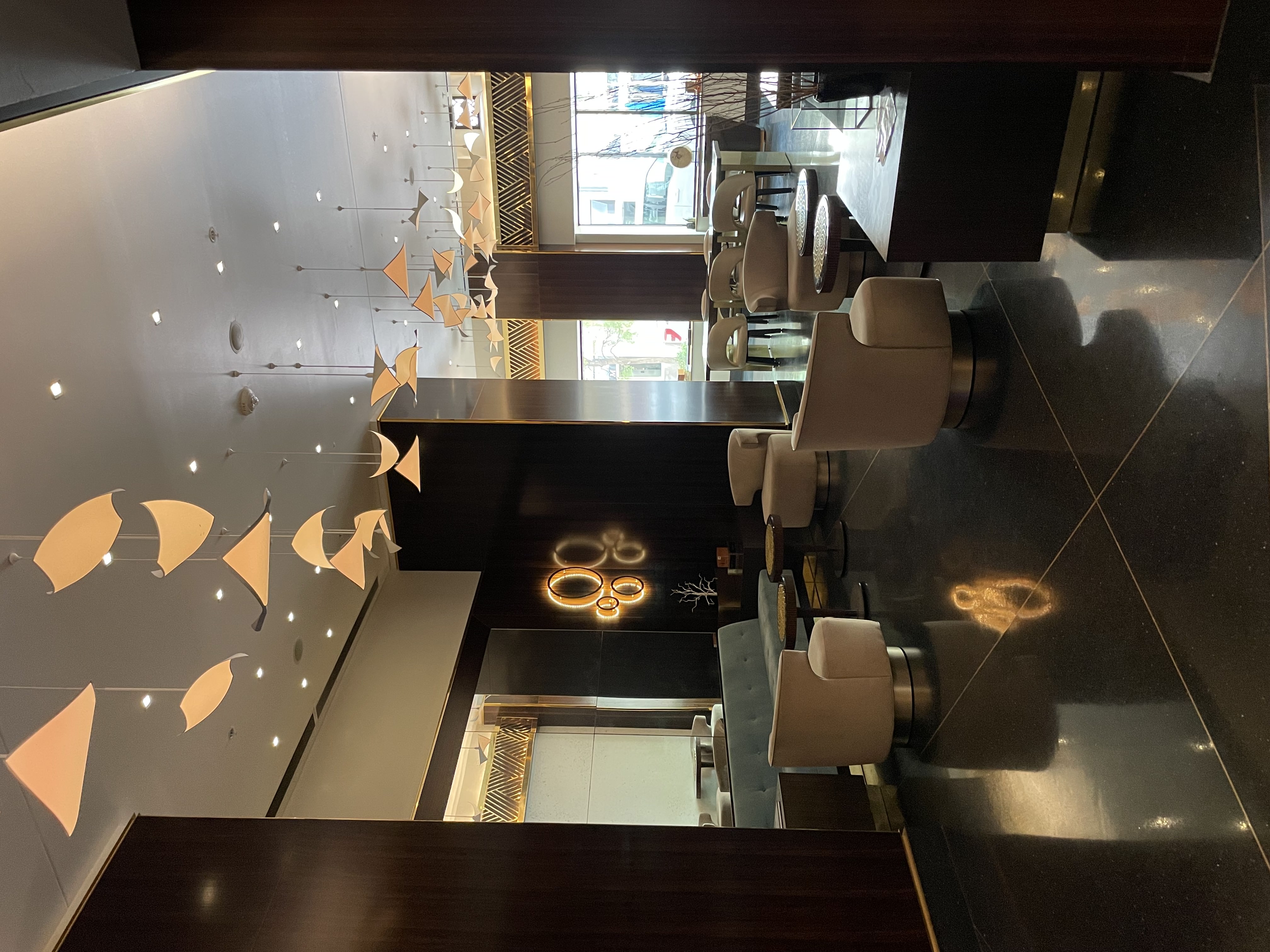 During my visit to Fort Worth, I stayed in three distinctive hotels – all with amazing amenities and unique offerings. The Sinclair Hotel is a reimagined art deco luxury property in the middle of the hustle and bustle in downtown Fort Worth. The juxtaposition of seriously cool art deco style with seriously Jetson's-like tech made this a really unique stay.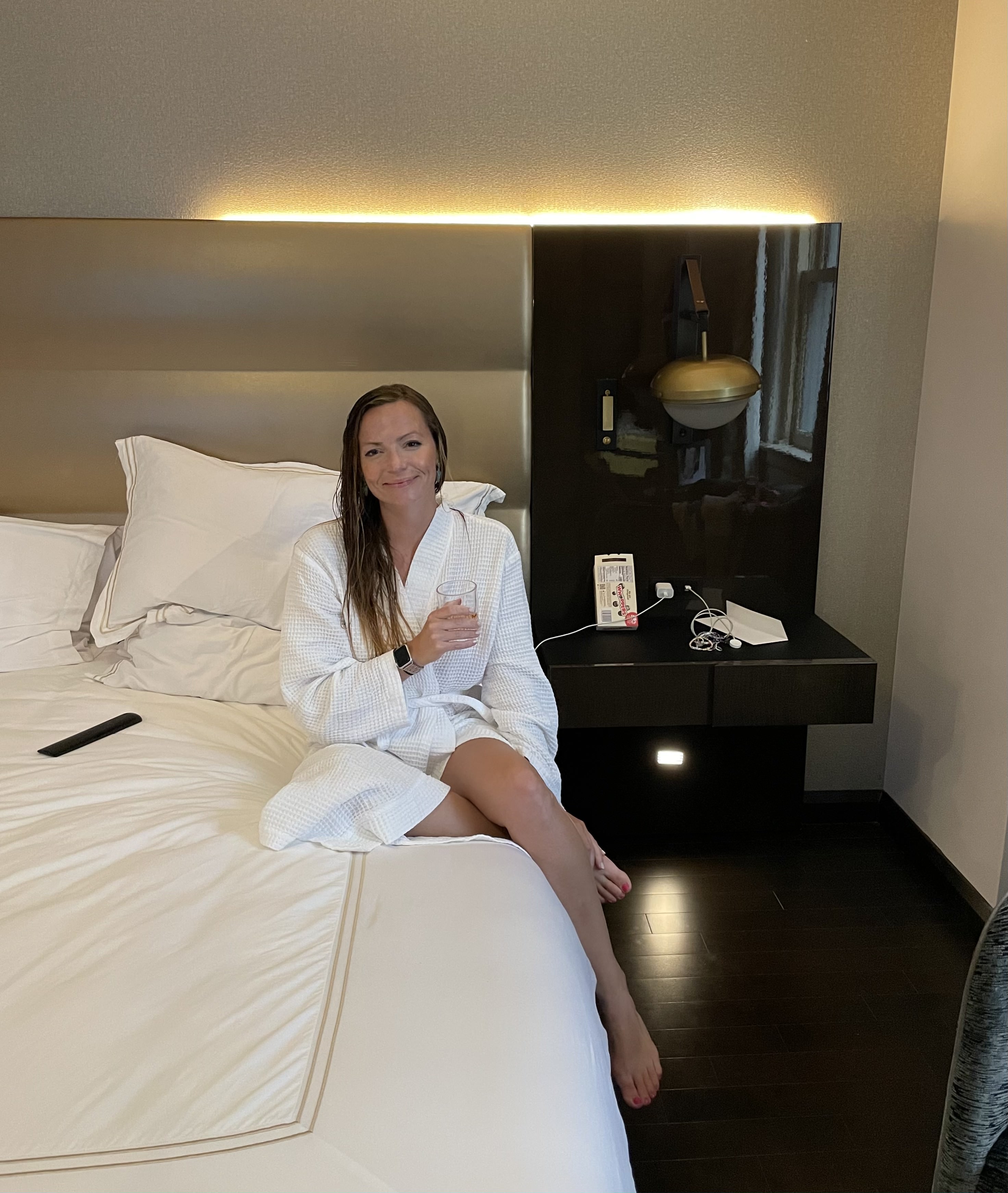 Nearly everything at The Sinclair runs on a touchscreen – from mood lighting to the curtains to the water temperature and faucet in the shower. It's super luxe-feeling without a huge price tag. The amenities are top-notch, with the stylish bar and restaurant Wicked Butcher in the lobby, and a gorgeous rooftop bar with the best views in town.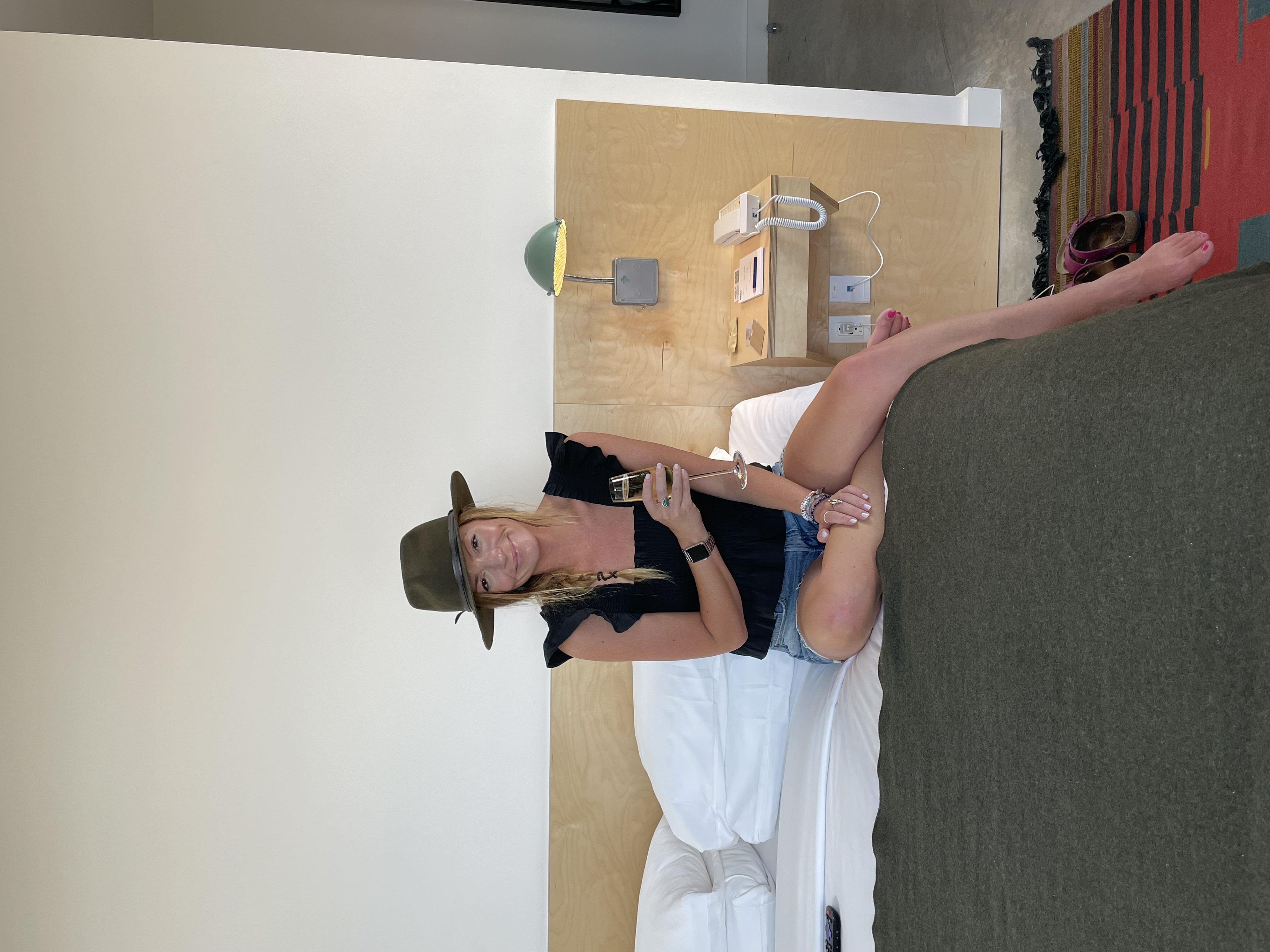 For a more modern aesthetic, Hotel Dryce is the move. A locally-owned boutique hotel with deep ties to ADD, Hotel Dryce is hip and unpretentious. The rooms are minimal with lots of light, soft linens, and local art. It is right in the heart of the cultural district which is home to an impressive number of world-class museums, notably Kimbell Art Museum, The Amon Carter Museum of American Art, and the National Cowgirl Museum and Hall of Fame. It's also directly across from the new Dickies Arena, which hosts events of all kinds – even Paul McCartney made a stop on his tour this summer.
I loved hanging out in the lobby in the morning for coffee and in the evening with a glass of wine. The vibe is decidedly hipper and more urban than the other hotels I stayed at, with a fresh feeling and authentic style that is hard to find.
For a truly "modern West" experience, nothing can beat Hotel Drover. The newest hotel in Fort Worth's Stockyards, it combines elevated Western vibes with attention to detail and pure luxury. Named for the legendary cattle drovers that made Fort Worth their resting point, the rooms are eclectic and plush, with Los Poblanos amenities, comfy robes, and Marshall bluetooth speakers. With views of either Mule Alley and the Stockyards or the courtyard and Marine Creek, the feeling is elevated while keeping the down-to-earth Texas spirit.
I loved spending time in the bustling lobby bar, visiting the on-site restaurant 97 West Kitchen & Bar, and visiting the on-site outposts of famed Lucchese Bootmaker Custom Collections and the fun Wide Brim, with local Texas goods and, of course, customizable wide brim hats.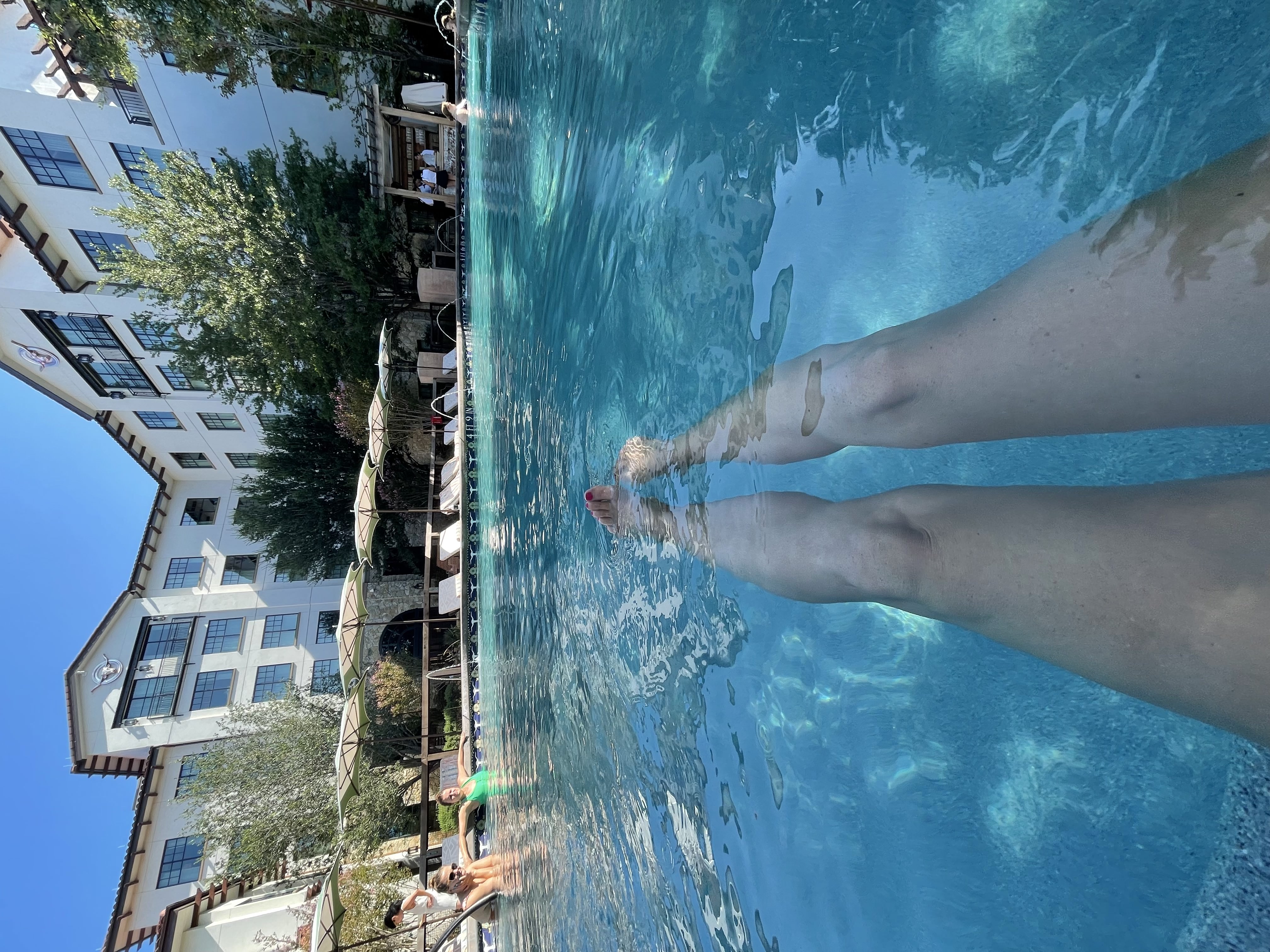 The pool is also a true gem, with comfy chaise lounges and cabanas under a gorgeous tree and creek adjacent. The Pendleton towels, longhorn tiles, and full service make it the perfect place to beat the Texas heat.
PART IV — Where to Explore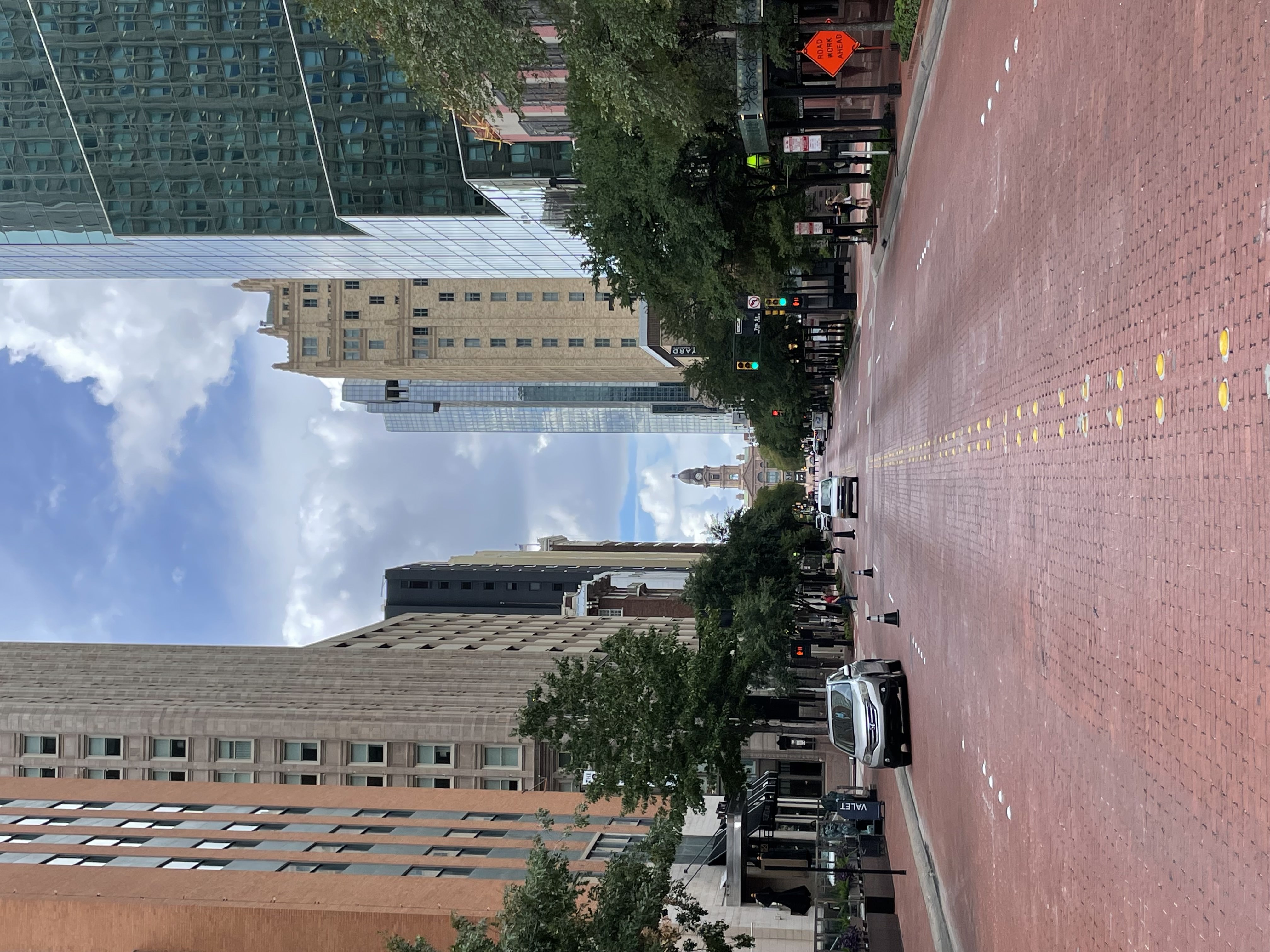 With a population of around 900,000, Fort Worth is much larger than I expected – in people and also in land area. There are so many unique neighborhoods to explore, there was no way I could even scratch the surface in a four-day trip. Still, I definitely tried.
I started my exploration downtown near Sundance Square – a pedestrian area with loads of shops, bars, restaurants, and music – eventually making my way to the Fort Worth Water Gardens. The downtown area is home to tons of hotels, restaurants, and bars – and is so clean. It's the perfect spot to bike, run, walk, or just sit on a patio or rooftop with a drink.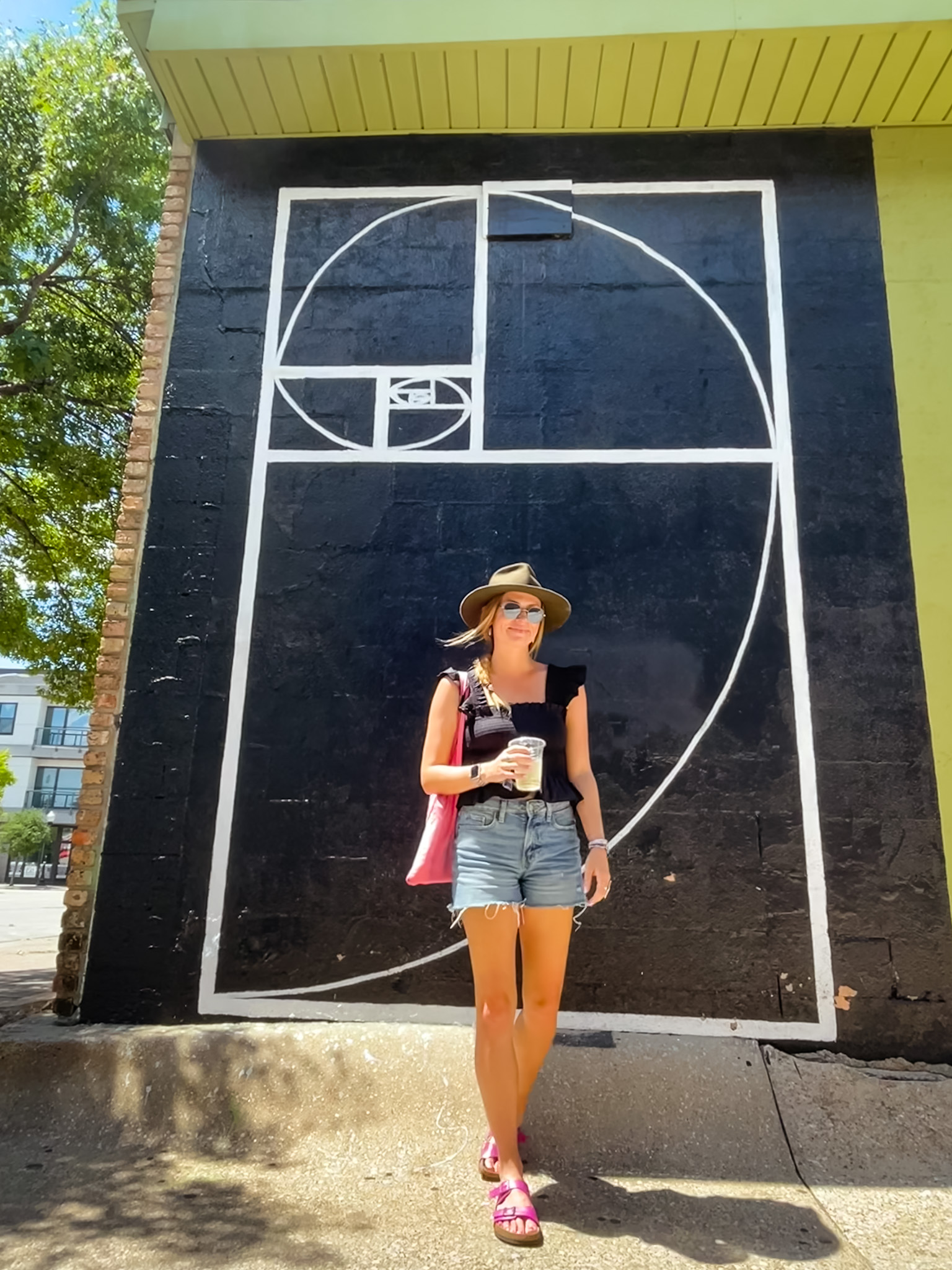 Head south from downtown to the funky Near Southside neighborhood for an eclectic mix of locally owned shops, restaurants, breweries, galleries, and live music. I spent an afternoon walking into the shops (and wineries) on Main St. before heading over to Magnolia Ave. for more laid-back and quirky urban exploration. Make sure to pop into Morgan Mercantile, Winton & Waits, and Fort Worth Locals for some shopping then relax with a drink at HopFusion Ale Works, Locust Cider, or Rahr & Sons Brewery.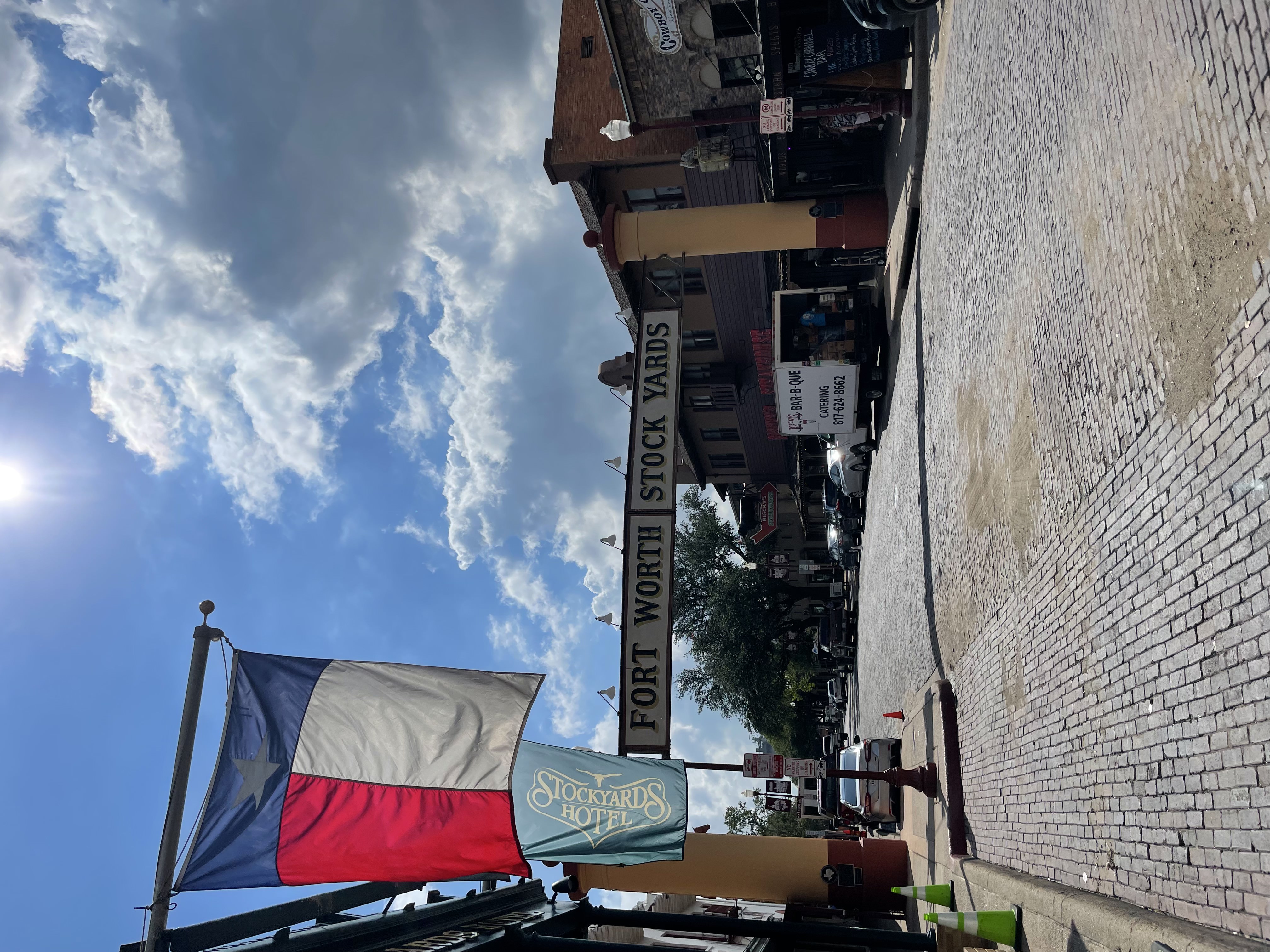 If a true western experience is what you're after, you gotta make it to the Fort Worth Stockyards. As a Nationally registered historic district, it was formerly the home of a livestock market and is now an entertainment, shopping, and nightlife area that truly lives up to Fort Worth's "Cowtown" moniker. There are rows of bars and restaurants (and legal open containers on the streets), a rodeo, and every classic western wear shop you can imagine (don't miss the Texas handmade boot institution M.L. Leddy's).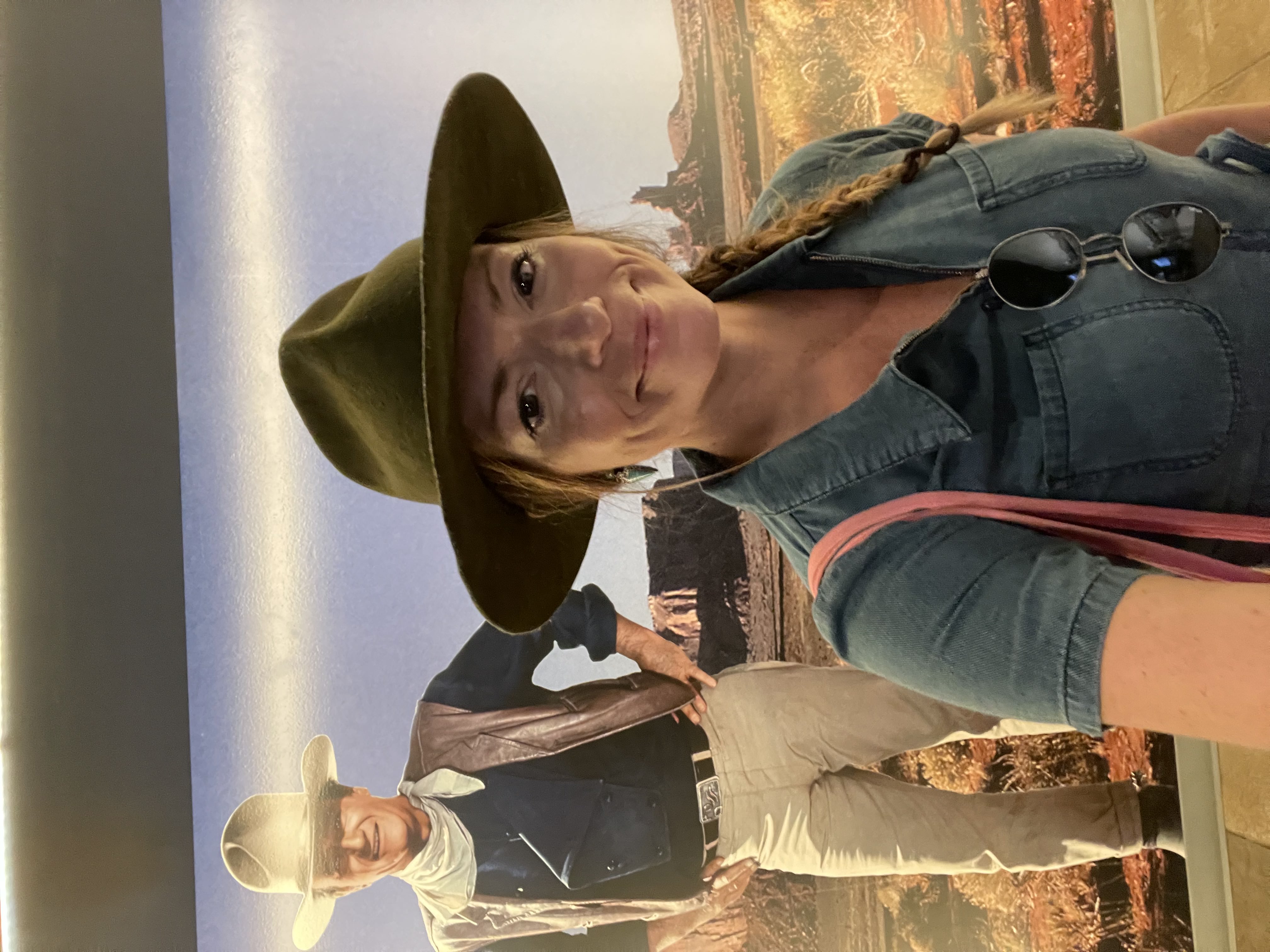 I loved visiting the new John Wayne: An American Experience, a permanent exhibit in the heart of the Stockyards to learn more about the legendary actor and customize a Stetson (because if you're not wearing a cowboy hat are you even in Texas?) From there you can walk along the streets, take a walking tour, watch one of the twice-daily cattle drives, eat, drink, or even take a ride on the Grapevine Vintage Railroad.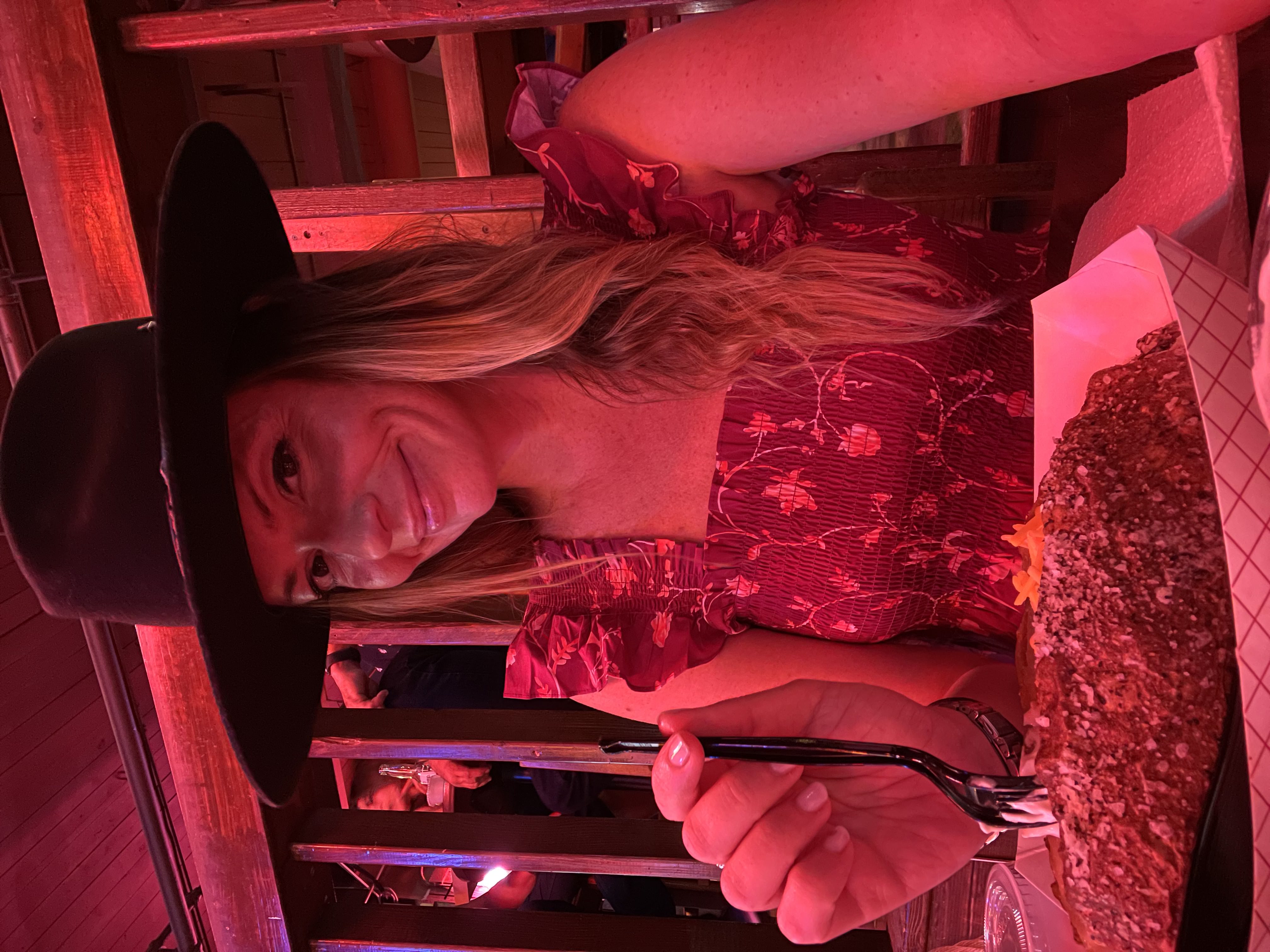 After dark, there's only one place to be: Billy Bob's Texas. Billy Bob's Texas is the world's largest honky tonk and lives up to its hype as a bucket list experience. With 100,000 square feet of inside space, it is legendary. From performances by famous and local musicians, to dance floors for two-stepping, multiple bars, food, a mechanical bull, and even an actual real, live, bull riding arena – it's… a lot to take in. I spent a night listening to music, wandering the halls of memorabilia, eating a huge baked potato with a margarita (because why not?), and watching the skilled regulars on the dance floor.
This is a place like no other, indeed. It encapsulates all my ideas of "big, brawling, wild Texas" with a whole lot of nuance added to the mix — making it the exact sort of trip I crave in my explorations of the country.