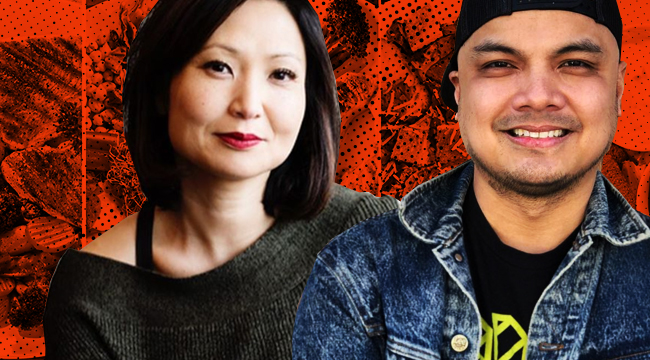 The James Beard Award "Best Chef" and "Best Restaurant" winners have finally been announced. Each year, the Beard Foundation celebrates creative culinary minds who blow diners away with flavor, presentation, and hospitality. We've been watching the restaurant finalists with a close eye and today we're going to lead you on a tour of 2019's winners.
If you're keen to eat at one of these lauded restaurants, make your rezzies now. These spots are about to see a massive influx of customers. For the moment, we can all dream together about this delicious food.
Outstanding Chef — Ashley Christensen
Ashley Christensen has been recognized as 2019s most outstanding chef! It is her second James Beard award. Chef Ashley is the head chef and owner of Poole's Diner
When the original Poole's Diner in Raleigh, North Carolina closed its doors, the prospect of the 1940s Raleigh eatery being forgotten and replaced by a swanky new restaurant seemed a sure thing — until Chef Ashley Christensen. Chef Ashley took Poole's name and updated the decor, ensuring that the heritage of Poole's — one of Raleigh's first restaurants — would remain a part of North Carolina history.
But Christensen's Poole's isn't just a restoration. Instead, she's transformed it into a restaurant with some much-needed updates like a full bar, red leather banquettes, and a fluctuating seasonal menu.
Outstanding Restaurant — Zahav
The Philadelphia based Zahav has been recognized as the most outstanding restaurant of 2018. Zahav utilizes modern techniques to update a menu of traditional Israeli favorites. Zahav is the Hebrew word for "gold" and is used in reference to Jerusalem — which the interior of the restaurant seeks to pay homage to with its golden limestone floors, walls, and high ceilings.
Enough about the inside, take a look at that food! Warm wood-fire baked Zahav, creamy hummus, and skewers of hearty meat charred over a hardwood grill — don't be surprised if Zahav takes the 2019 James Beard award for the most outstanding restaurant.
Best New Restaurant — Frenchette
The James Beard Foundation has named the New York-based Frenchette as the Best New Restaurant of 2019.
Chefs Riad Nasr and Lee Hanson lead the kitchen of Frenchette and showcase a rotating dinner menu of French standards. Brouillade, spaghetti bottarga, roast chicken and pork schnitzel — It's all here in this Tribeca brasserie.
Best Chef: New York City — Jody Williams and Rita Sodi
The Best Chef of New York City honors goes to the team of Jody Williams and Rita Sodi who head the New York-based Via Carota. Located in the West Village, this "gastroteca" serves up traditional Italian plates and appetizers in a rustic and homestyle space. Both Jody and Rita are self-taught chefs and share a passion for small details and Italian food, which lead the pair to open Via Carota in 2014.
Both chefs have garnered their own individual acclaim as well, Chef Jody's Buvette has been nominated for a James Beard Award three years in a row, and Chef Rita's I Sodi has become a New York critical darling garnering acclaim from The New Yorker, The Village Voice, New York Magazine, The New York Times, and Grub Street, to name a few.
Best Chef: Southwest — Charleen Badman
The Best Chef of the Southwest in 2019 is Charleen Badman. The James Beard Foundation recognizes the southwest as the states of Arizona, Colorado, New Mexico, Oklahoma, Texas, and Utah.
Chef Charleen is the head chef of the Scottsdale, Arizona based FnB, who specialize in farm-to-table New American food, with an impressive rotating list of local wines. Chef Charleen has been nominated five times in the Best Chef: Southwest category and 2019 is her year. The perfect 10-year anniversary celebration for FnB, which Chef Charleen opened in late 2009.
Best Chef: Mid-Atlantic — Tom Cunanan
Washington, D.C.'s Tom Cunanan reps the Mid-Atlantic as the best chef of the region comprising of D.C., Delaware, Maryland, New Jersey, Pennsylvania, and Virginia. Chef Tom is the head chef of Bad Saint, a Northwest D.C. mainstay that specializes in Filipino dishes, and cocktails.
Chef Tom was born in the Philippines but was already living stateside by the time he was three, growing up in Maryland's Prince George's County and attended the culinary program at the Art Institute of Washington in Arlington Virginia before dropping out in favor of some first-hand experience.
Best Chef: South — Vishwesh Bhatt
The Best Chef of the South for 2019 is Vishwesh Bhatt. The James Beard Foundation recognizes the south as Alabama, Arkansas, Puerto Rico, Florida, Louisiana, and Mississippi. Chef Vishwesh heads the Oxford, Massachusetts based Snackbar. Snackbar is a bistro and oyster bar that serves up French favorites with a deep Southern influence and is as known for their cocktails almost as much as their food.
Chef Vishwesh, a native of Gujarat India, has cut his teeth as part of the City Grocery Restaurant Group, working his way up from a simple catering chef in 2001, to a James Beard Award-winning chef of a world-recognized restaurant in Snackbar.
Best Chef: Southeast — Mashama Bailey
We here at Uproxx are already big fans of Chef Mashama Bailey, so we couldn't be more thrilled that she's taken the James Beard Award for Best Chef of the Southeast.
The James Beard Foundation recognizes the Southeast as comprising of Georgia, Kentucky, North Carolina, South Carolina, Tennessee, and West Virginia. Chef Mashama is the head chef of Savannah, Georgia's The Grey, which serves up Southern cooking in a retrofitted old bus depot.
Best Chef: West — Michael Cimarusti
The Best Chef: West category has a much more narrow geographic spread — oceans notwithstanding — than some of the other regions on this list, with the James Beard Foundation defining "the west" as California, Hawaii, and Nevada. Head chef of the Los Angeles-based Providence (another friend of Uproxx), Michael Cimarusti takes home this year's Best Chef of the West award.
Chef Michael's Providence specializes in innovative seafood dishes in a chill setting on Melrose Ave in Los Angeles. Chef Michael is dedicated to using the highest quality ingredients, utilizing wild-caught fish mostly from American waters.
Best Chef: Great Lakes — Beverly Kim and Johnny Clark
Chef duo Beverly Kim and Johnny Clark of Chicago's Parachute have been recognized as the best chefs in the Great Lakes region. The Great Lakes region consists of Illinois, Indiana, Michigan, and Ohio, according to the James Beard Foundation. Parachute makes use of a daily shifting menu that focuses on modern takes on Korean-American food, with a heavy emphasis on wine and cocktails.
Parachute has been nominated for the Best Restaurant category twice before, this will be the restaurant's first major award.
Best Chef: Northwest — Brady Williams
Chef Brady Williams is the Best Chef of the Northwest. Head chef of Seattle-based Canlis, Chef Brady got his start, not in the restaurant space, but pursuing professional hockey. After a major injury, he started to work in his grandparent's neighborhood dinner and found a hidden talent in the kitchen.
At Canlis, Chef Brady specializes in local Pacific Northwest food in a midcentury-modern style home turned restaurant that overlooks Lake Union. The James Beard Foundation recognizes the Northwest as Arkansas, Idaho, Montana, Oregon, Washington, and Wyoming.
Best Chef: Northeast — Tony Messina
Boston wins the Best Chef of the Northeast with Uni's head chef Tony Messina. Located at Boston's The Eliot Hotel, Uni serves globally-inspired street food, with a focus on small plates and Japanese favorites like sashimi, nigiri, ramen, and harbors a large selection of sake.
Chef Tony is an East Boston local boy, cutting his teeth in his grandparent's kitchen cooking Italian feasts. He's been a fixture on the Boston restaurant scene since the age of 14.
The James Beard Foundation recognizes the Northeast as Connecticut, Massachusetts, Maine, New Hampshire, New York, Rhode Island, and Vermont.
Best Chef: Midwest — Ann Kim
The Best Chef of the Midwest is Ann Kim of Young Joni fame. The James Beard Foundation defines the Midwest and Iowa, Kansas, Minnesota, Missouri, Nebraska, North Dakota, South Dakota, and Wisconsin.
Minneapolis-based Young Joni is a wood-fired pizzeria that serves Korean-inspired grilled foods and contains a hidden bar with an extensive menu of cocktails. Ann Kim's love for pizza dates back to her days at New York's Columbia University where, like many college students before and after her, she relied on slices of pizza for sustenance. Now she's made a name for herself combining traditional Korean culinary techniques with the holy union of bread, sauce, and cheese.

https://www.instagram.com/p/BuwubQWl93c/