It's Thanksgiving next week. Travel is on the menu one way or another. Either we'll be rushing off to the airport late Wednesday night to catch an over-booked flight home, or, and bear with us here, we can jet off somewhere new and exciting for some much-needed self-care. The ball's in your court. Whichever choice you make, we've got your back for travel during Thanksgiving week.
Below are some of the best deals on cheap flights and travel packages right now. These are the sites and Twitter feeds that you should be following and setting up alerts for. Prices will vary. Sales will pass quickly. You've gotta shop hard and act fast. Good luck out there and happy travels!
JETBLUE BEST FARE FINDER
JetBlue's Best Fare Finder is your best chance to find a cheap flight home for Thanksgiving. Simply enter your local airport and destination airport and a whole month of fares will come up. You may be able to save serious cash by flying a day early or later.
$25 FLIGHTS WITH SPIRIT
Spirit Airlines is running a $25 sale until midnight tonight (November 13th). That's $25 one-way on a huge swath of flights around America if you're a member of the airline's $9 Club — it's free to join. If you're not a member, those flights will set you back $55 each way. There are still tickets available this month through next February. Now's the time to buy.
$29 FLIGHTS ON FRONTIER
Likewise, Frontier is running their Online Deals with flights this week through February for as low as $29 each way. Flights are booking up and prices are already hitting closer to $50 each way. Plus, remember, you'll need to tack on another $35 for a carry-on.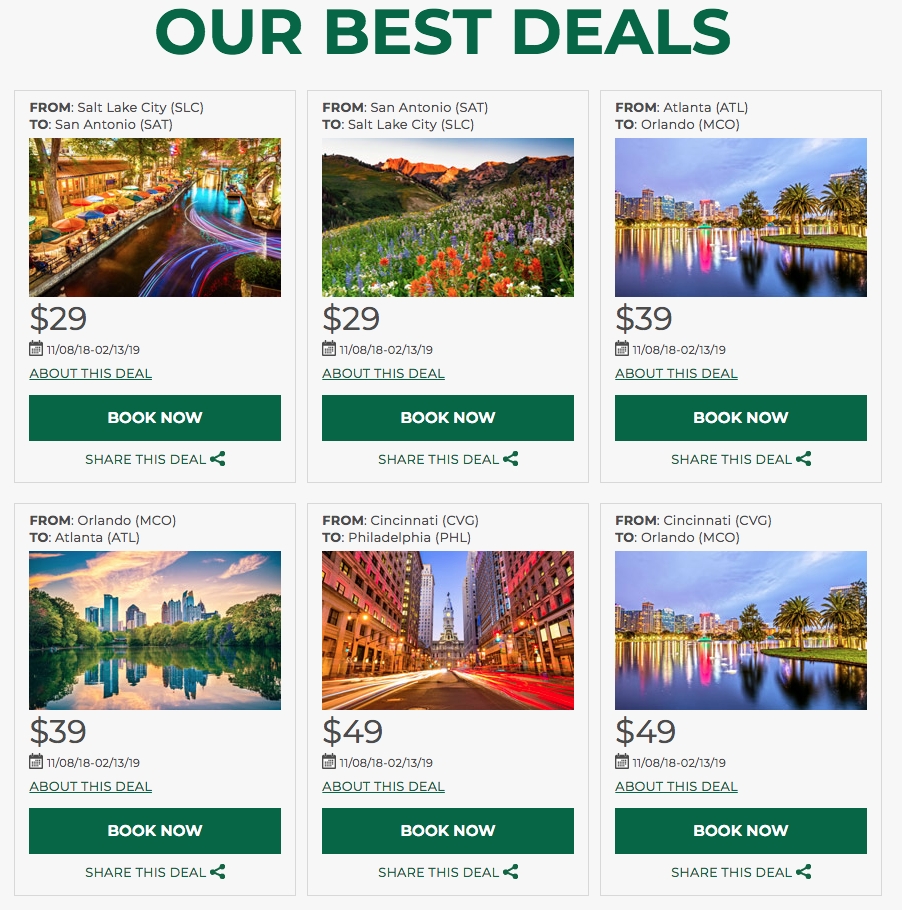 SAVE 25% ON AMTRAK DURING THE HOLIDAYS
Looking to avoid the rush at the airport this year? We hear you. Amtrak is a great alternative to air travel this time of year — especially if you're traveling regionally. Right now, Amtrak is offering 25 percent off tickets all over the country. Moreover, you can carry on two bags and check two bags. One more benefit: There are no middle seats, only aisle and window seats. That's always a plus.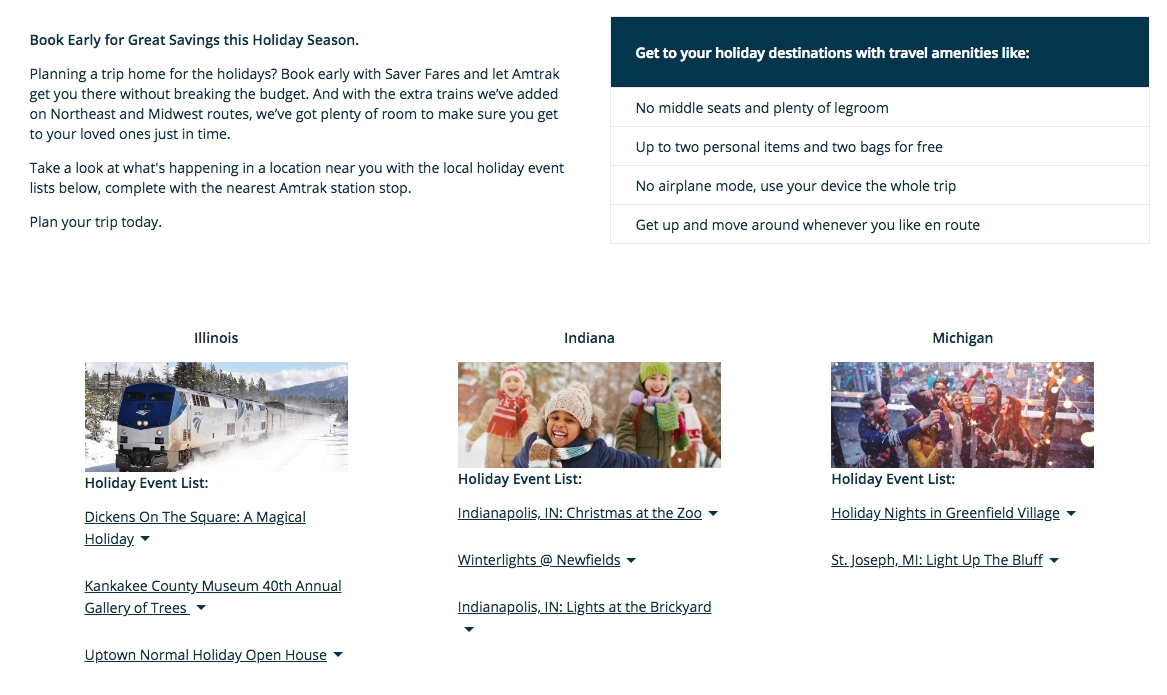 HEAD TO EUROPE WITH CONTIKI
Okay, it's time for a little escapism on Turkey Day. Contiki is offering alternatives to heading home. Right now, you can score great Last Minute deals to Europe and further afield. Their Berlin to Budapest trip will take you through five countries over 13 days. You'll be traveling with other 18 to 35-year-olds, staying in sweet accommodations, and diving deep into Central-European culture. It's a great way to spend the end of the month.
EXPERIENCE TUSCANY WITH TRAFALGAR
Does Central Europe in early winter sound a little too grey? That's fair. There's always Tuscany if you're itching to get to Europe next week. Trafalgar is offering a trip around Italy from Rome to Venice with several stops in the Tuscan countryside for food and wine tastings. This is pure food, wine, sun, and fun.
SAIL THE NILE WITH UNIWORLD
Another great option that could get you on the road this week or next is a dope cruise with Uniworld down the Nile. Uniworld's Nile Cruise starts and ends in Cairo and hits the major archaeological and cultural landmarks of Egypt. The bonus here is that you'll sail every night in what's basically a boutique hotel with a great bar and restaurant and wake up somewhere new every morning. You can go at your own pace or join guided excursions. It's up to you.
HOTEL OF THE WEEK: ALDERBROOK RESORT & SPA
Back stateside, a trip to a resort might be the best play next week. You can sequester yourself away on an oyster-filled beach a stone's throw from a great bar, restaurant, and spa and really get some good self-care in before Cyber Monday hits.
Alderbrook Resort & Spa is a great chance to do just that in the Great Pacific Northwest. The resort recently refurbished all their rooms, making them super cozy on a cool late-November day. There's a huge central fireplace where you can get in a few hours of board games if it's too rainy to go outside. Then, there's all the food of the Hood Canal area: Oysters, clams, crab, salmon, wild game, local wine, and craft beer abound.
Right now, Alderbrook is offering their Evergreen Embrace package which will give you 15 percent off accommodations, a big bottle of local Finnriver Cider, $50 dining credit, and a $75 spa credit. Enjoy the local hard cider and oysters!