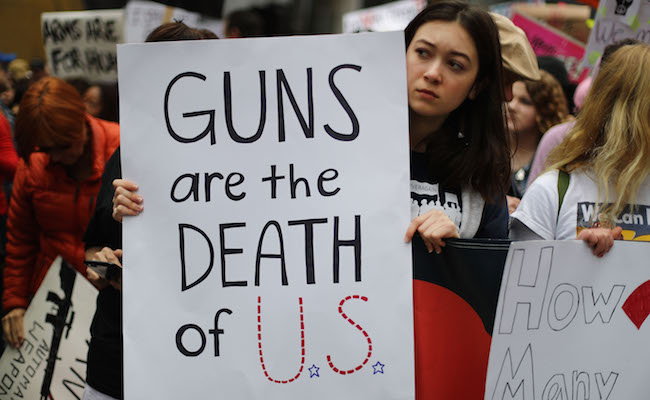 A student-driven call for action to end gun violence has inspired hundreds of thousands to participate in rallies and events across the globe on Saturday with one key goal: To find a solution to the epidemic of gun violence and gun worship that's left unspeakable tragedy in its wake. Survivors of the Stoneman Douglas High School shooting organized to launch the March For Our Lives to protest and push for a serious reevaluation of America's relationship with firearms. The enormous attendance in support of the message drives home that these Parkland students are not alone in their quest.
Students hit the streets in D.C., across the U.S. and around the world using their voice to demand significant changes to the status quo and give an unflinching representation of how they feel about the endless cycle of gun violence that has become commonplace in daily life. The demonstrators came armed with signs that made things abundantly clear that they aren't backing down in their push and underlined the tragedy at the heart of the issue.
As this fraction of signs from today's March For Our Lives events demonstrate, a message is being sent. The question is now whether or not politicians are willing to listen.