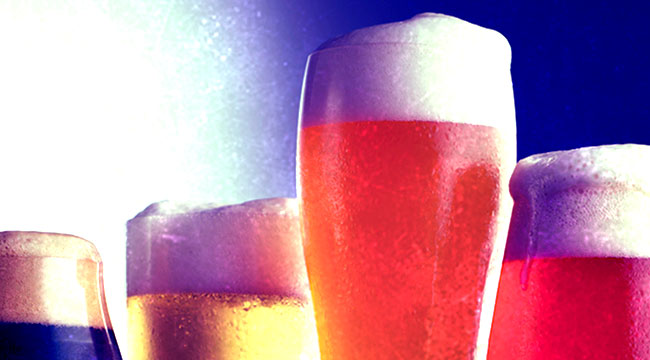 There's no disputing that beer aficionados can be very opinionated. They're known to have very strong feelings about brands that "sell-out," beers that are overrated, and which breweries are making the best beers at any given moment. They'll stand in line for hours just for a chance to buy a few bottles of their favorite brewery's newest offering. They'll even take road trips to visit beer havens like Vermont and San Diego.
On top of all their beer geek-dom, many suds-obssessives will still enjoy a nice simple lager or (gasp) a light beer every now and then (even if they won't admit it). Why? Many of these beers are extremely underrated. That's why we decided to ask some of our favorite bartenders to tell us their go-to underrated beers. These aren't your sought-after triple IPAs or barrel-aged stouts, but that doesn't make them any less thirst quenching and delicious.
Trumer Pils
Constantin Alexander, director of beverage at Hakkasan in Las Vegas
There are so many worthy of inclusion here. For now, I'll say Trumer Pilsner. It's relatively unknown in the United States and an amazing beer. You just can't stop drinking them.

Sapporo
Daniel Condliffe, bartender at JSix in San Diego
I think the Japanese style lagers are highly underrated for the most part. Although they aren't going to destroy your mouth with rich flavors the basic profiles of lower abv and extremely crisp carbonated rice beers are enjoyable and light. Sapporo for the win.
Wynwood La Rubia
Ilan Chartor, spiritual advisor at KYU in Miami
The most underrated beer is Wynwood's La Rubia. A blonde ale, but its drinking characteristics make it known as a "lager-esque" ale. I can't believe it's not a staple in every bar.
Bud Light
Nikki McCutcheon, beverage director at Magic Hour Rooftop Bar & Lounge in New York City
I think Bud Light gets a bad rap for being "low rate, dive bar beer". But personally, I love it. It's everything you need in a light refreshing American Lager.