There's no food more American than a greasy, cheesy, beefy burger. According to legend, the burger was invented in 1900 by Louis Lassen at his restaurant Louis' Lunch in New Haven, Connecticut. Whether or not Lassen invented the burger is still up for debate, but, the restaurant is still there to this day and the American fascination with the burger has never waned, spawning one of the best holidays anyone's ever thought of: National Burger Day.
Want in on the action? This Sunday, restaurants from California to New York will be running amazing deals on every kind of burger you can think of. And we want to help you get in on all that. Check out the deals below!
Bareburger
To celebrate the holiday, all dine-in customers can get one free full-size Standard or Farmstead burger from 3-6 p.m. at any of its 43 locations.
Burger King
In honor of the Burger Day, Burger King is offering buy-one-get-one free Whoppers when you download the Burger King app.
Carl's Jr.
The popular burger chain is running a buy-one-get-one-free offer to celebrate. Buy one of its new Baby Back Rib Burgers and get one free with this coupon. If you can't make it today, this deal is on until June 1st.
Chili's
Stop by any Chili's location and get a '3 For Me' meal that includes a burger, chips (or a salad), and a Mini Molten Cake. You don't even need a coupon to get this deal.


Hardee's
If you have this coupon, you can get a buy-one-get-one-free All-Natural Burger all day!
Hwy 55 Burgers, Shakes & Fries
Find your way into one of this North Carolina chain's restaurants and grab Lil' Burgers for $0.55 (they're usually $2.99) from 5 p.m. until closing. There's a 'two burger per customer' limit and you must dine-in.
Johnny Rockets
Visit participating Johnny Rockets locations and get a coupon for a discounted movie ticket when you buy a burger. Now you can enjoy a tasty burger and spend less money to see Guardians of the Galaxy Vol. 2.
La Rosa's Pizzeria
You might not immediately think to turn to a pizza chain for National Burger Day. But, LA Rosa's is offering cheeseburger deluxe pizzas for only $14.99 with coupon code 1446.
Postmates
The popular food delivery app has a special Burger Day promotion. It will deliver free burgers to the first 10,000 people who download and order the app on May 28th. You'll need to use the code BURGERLOVE to be eligible.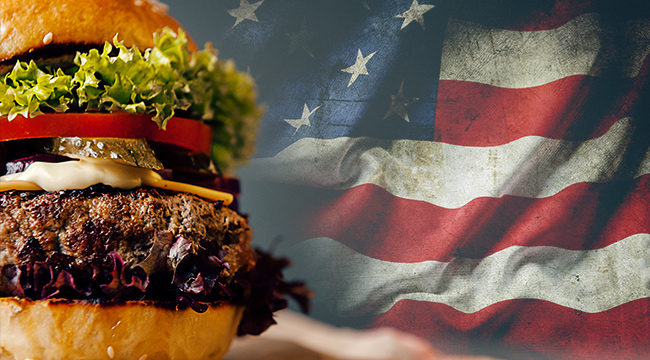 Rally's
Visit Rally's website and use coupon code 4111 to get a free burger at participating Rally's locations.
Uber Eats
To celebrate National Burger Day, Uber Eats is giving away free burgers. All you have to do is download the app and use the coupon code EATS-UBERF370UE.
Whataburger
The Texas-based burger chain is giving one burger fan free burgers for a year and a $500 Ticketmaster gift card. To be eligible, you have to submit a Whataburger poem on social media and use the hashtag #BurgerVerseContest.
Wing Zone
This restaurant might be known for chicken wings, but it also serves burgers. To celebrate the holiday, it's offering a half pound cheeseburger, wedge fries, and mozzarella sticks for $8.99 with the coupon code CWFMS.