For the last 18 years, global human resources consulting firm Mercer has released a Quality of Living Survey. The purpose of the survey is to help large companies fairly evaluate employee compensation while on international assignments.
The list provides anyone whose company missed the whole "fair compensation based on where you live" memo — like this woman in San Francisco — with something to dream for. If you are happy in your job, thin of this visual tour like a roadmap to inspire all of your political panic/wanderlust-driven fantasies.
Mercer evaluates 440 locations around the world based on 39 factors which are grouped in 10 categories. The 10 categories include; political and social environment, economical environment, socio-cultural environment, medical and health considerations, schools and education, public services and transportation, recreation, consumer goods, housing and natural environment. The result is a ranking of 230 destinations.
We're going to take a closer look at the top 10…while packing our things.
10. Sydney, Australia
Sydney is a sustainable city, with a warm climate and lots to see and do. They have dog cafes, a plethora of music festivals, beaches, botanical gardens and national parks. The population is diverse, people are beyond tolerant, healthcare is free, and their gun laws are admirable.
https://www.instagram.com/p/BCkrgD5DS_y/
9. Copenhagen, Denmark
Copenhagen sounds like a whimsical utopia. If you can tolerate a stretch of cold, dark days and an exchange of high taxes for incredible quality of life, it may be time to move. There are bike paths everywhere, you can swim in the harbor (take that, Hudson River!), universities are free and there's plenty of design, both old and new, to gawk at.
8. Geneva, Switzerland
After doing some research, it's a bit surprising that Geneva lands in the top ten. People frequently criticize the high cost of living, dull nightlife, lack of real estate, and tough job market for foreigners. However, judging by the large expat population, the city's international accessibility, parks, museums, views, chocolates and cheese, do plenty to outweigh the negatives.

7. Frankfurt, Germany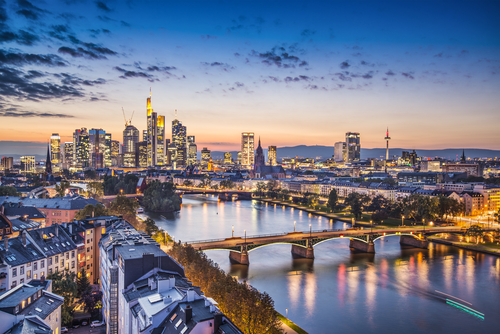 Three out of the following four destinations are in Germany, so…nice work Germans. Frankfurt is home to a bustling financial district and features a picturesque dichotomy of cobblestone streets and metropolitan skyline with old timey wine bars and modern nightclubs.
Public transportation makes for an efficient way to explore Germany's most charmingly confused city.
https://www.instagram.com/p/BCfHmcMLhX0/
https://www.instagram.com/p/BCk4P7IDnfv/

6. Dusseldorf, Germany
Dusseldorf is located in western Germany, close to the Netherlands and Belgium. The city is divided into old and new by the Rhine River. Its identity is uniquely based on a rich art scene with entire harbors dedicated to contemporary architects and a robust fashion scene that gives 5th Ave a run for its money. Perfect for the budding sculptor you've been suppressing!

5. Vancouver, British Columbia
With Donald Trump on the fast track toward the Republican presidential nomination, we can sense that Canada is starting to look more and more like your new home. So much so, that Marco Rubio used an image of Vancouver to open a recent ad.
The city is surrounded by water, with undisturbed mountain views, peaceful political climate, surprisingly non-freezing temperatures, and plenty of outdoor activity.

4. Munich, Germany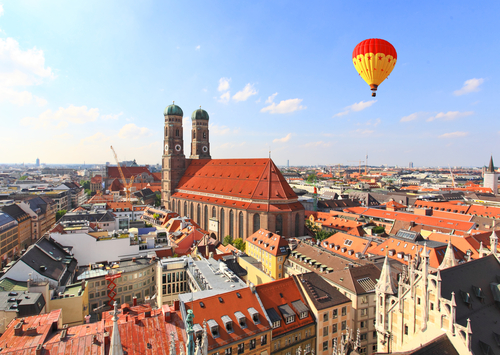 Munich is notorious for beer so its no wonder people are so happy. But in addition to its unique beer halls and Oktoberfest, Munich also has amazing food, lots of parks, palatial, ancient architecture, and a gorgeous surrounding countryside. The public transportation and schools are excellent and its centralized location makes it easy for you to explore the rest of Europe.

3. Auckland, New Zealand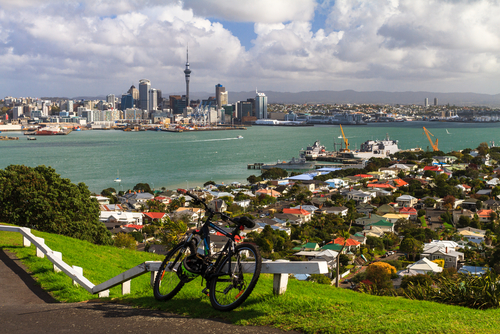 Auckland is in the north of New Zealand's northern island. Unlike many destinations on this list, though the cost of living in Auckland is high compared to the rest of the country, it's actually low relative to the rest of the world. Additionally, the climate in Auckland is more warm than cold.
What people love most about Auckland is the city's beauty and generally friendly kiwis. Also, you'll understand Flight of the Conchords even better.
https://www.instagram.com/p/BCgDDnWi98H/

2. Zurich, Switzerland
Zurich is a former banking town situated on the north point of Lake Zurich. It is Switerland's largest city and climbs to the top of this list because of its thriving financial center, attractive art district, and energetic atmosphere. In the summer, residents and corporate drones hit the lake's shores for relaxation and escape. The city is also home to Street Parade, the world's largest techno party, so you know they can have a good time.

1.Vienna, Austria
For years, Vienna has been recognized for achieving the highest quality of life in the world. So what makes Vienna the best place to live? First of all, the coffee in Vienna is dope as all hell. There's also plenty of architectural diversity, low crime, vineyards within city limits, it's clean, and efficient. As many as 60% of residents live in surprisingly desirable public housing and who wanted to live where the hills are alive?