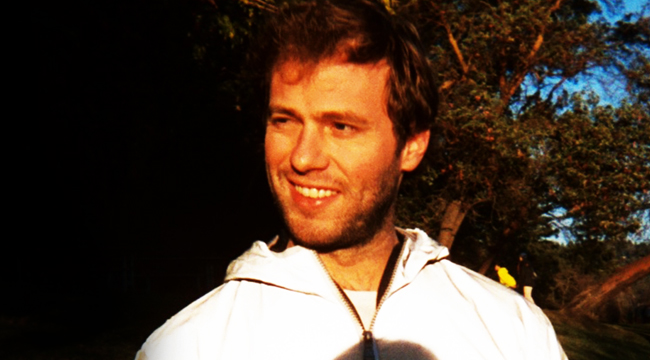 Sam Kuhn is a dreamer, an artist, and a trailblazer — living in a world of flickering lights and deep emotion. Shadows and lithe bodies fill the screen and beckon you further and further into the worlds he creates. It's as unique as it is gripping. And that is what makes Kuhn a young filmmaker on the verge of cinematic greatness.
Kuhn's home plays a big role in his aesthetic. He grew up amongst the swaying pines of Washington State. Those tall trees cast long shadows against monochrome skies and pitch black seas. There's a darkness lurking beneath the shots he captures and edits together, much like there's a darkness to all those woods around the Pacific Northwest. Kuhn uses the world he grew up with to create a sort of post-American sense of mystery in his films. It's a new look that feels somehow ancient which is exactly how Kuhn has come to define himself as an artist and a filmmaker.
While Kuhn now has a Cannes-selected short film and several music videos under his belt, none of these successes came without a lifetime of practice, sacrifice, and constant hustle. Kuhn and his sister used to make what he now calls "Jacques Cousteau documentaries" about the local sealife around Bainbridge Island near Seattle when they were kids. That turned into a middle school obsession with turning reading assignments into short films for his class's amusement.
"It was very, very exciting to show these weird little films as a middle schooler to the other kids in my class," Kuhn recalls. "And then basically from that point on through high school, I was just constantly making weird little movies with friends." A passion built in Kuhn to make creativity his life's purpose. He was fueled by a drive to entertain and, more importantly, build unique worlds.
Making a film as a school project is one thing. Making a film as a real filmmaker in a world of studio execs, far-flung film festivals, and harsh budgets proved to be a monumental task. Kuhn started working as a journeymen filmmaker before eventually breaking into music videos. Next, Kuhn hit the big lights of Cannes with his short film, Möbius. Agents came calling. Press took note. The work was paying off.
If Kuhn's life was a movie, this is the point in the story where all the early success usually leads to fame (and money) and happily ever after. But life and creativity aren't that simple.
"It's been an incredibly difficult road," reports Kuhn. "Trying to get any financial support at all to do this, even with a movie in Cannes, is a very complicated ordeal." Kuhn didn't go to film school. So he's learning about the hustle of making a movie, selling a movie, and promoting a movie on his feet, one step at a time. He's learned that you can't give up the hustle if you want to make your creative dreams a reality.
As Kuhn looks forward to his next project — a documentary set in Port Townsend, Washington, about a youth program dedicated to teaching local kids to repair and fly antique airplanes — he knows it'll be that little bit easier. All the failures, achievements, lessons, and headaches from his past projects are now under his belt. There's a creative fire burning inside him. A fire that he knows has to come out through his art and films. With a trip to Cannes behind him and a documentary feature underway, he's looking to a bigger future, with his eyes set on a feature-length movie. It's a creative future where the mistakes of the past will make him a stronger artist tomorrow.
Kuhn leaves us with some wise words about what he's learned, in the film industry. Words that any creative would be wise to live by: "You know, it's really easy to be your own critic. It's really hard to be your own editor."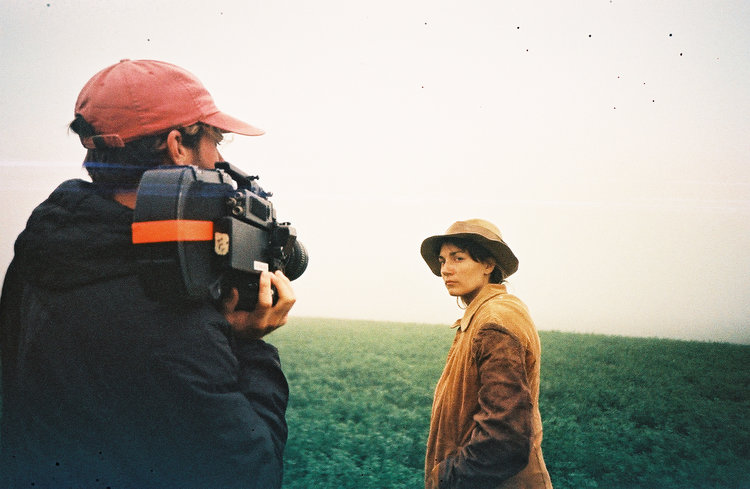 Honoring those who are innovating in traditional spaces, The Sexton Whiskey is proud to bring Sam Kuhn's story as part of its 'For the Restless' series. Check out more artists upending the status quo here.