Some things just go hand in hand, and in the realm of alcoholic beverages, one can't think of France without immediately thinking "wine." Synonymous with wines all over the flavor profile and budget spectrum—from ice cold rosé to cellar-worthy wines that go for six figures—France's rich viticultural (aka "wine stuff") history dates back centuries, and today, still remains one of the most relevant in the world.
However, not all that is French need be expensive. When seeking out budget-friendly bottles from the country (or really anywhere), we recommend looking for responsibly-farmed wines (think organic, biodynamic, or sustainable) that were made with close attention to detail. The best way to know? Simply do a quick Google search on a producer's farming and winemaking methods, or follow a small list of importers whose philosophies line up with your own
Want an even easier way? Follow our curated UPROXX wine lists, like this one you're reading right now. After tasting a plethora of wines, we finally landed on the 10 best French reds under $20. Note: The majority of the wines are available on a nationwide basis, or at minimum, via retailers who can ship to most states. Select a few, or better yet, try them all, and be sure to let us know which ones land at the top of your personal list!

ABV: 13%
Region: Languedoc, France
Price: $12.99
The Wine:
Located in a 13th-century castle—yes, a literal castle—in the heart of the Minervois appellation, Château d'Oupia has been sustainably farming wines for almost two decades. This 80/20 blend of Carignan and Grenache is vinified in concrete, so as to maintain fruit forwardness and freshness, and only a dash of sulfur is used. Fun fact: Wine importer Joe Dressner helped design this label.
Tasting Notes:
Château d'Oupia carbonically macerates the Carignan used in this blend, which is the same process used in many of the wines of Beaujolais. In short, fermentation starts in the berry, rather than the juice, which creates fresh, fruit-forward wines high in acidity and low in tannins. This medium-bodied wine shows flavors of dark berries, plums, and hints of sweet spice. Serve with a chill with your favorite charcuterie and thank us later.
The Bottom Line:
France's Languedoc was long synonymous with mass-produced wines, though quality-focused producers—like Château d'Oupia—are completely flipping this notion on its head. At just $12.99 a pop, it's hard to find a budget-friendly French wine better than this one.
ABV: 13.5%
Region: Languedoc, France
Price: $12.99
The Wine:
Mas de Daumas Gassac is not only a pioneering producer of the Languedoc region, they've also been longtime rebels. The winery continues to bottle their wines under the "lesser" regional appellation (as opposed to the prestigious AOC), as they continue to march to the beat of their own drum and use whichever grape varieties they see fit, not what the appellation dictates.
Badasses? For sure, as they were doing this long before declassifying wines was as "fashionable" as it is today.
Tasting Notes:
Gassac's Guilhem Rouge is the Goldilocks of reds—it's not too light and it's not too full-bodied, it's simply juuuust right. Expect a medium-bodied wine laden with flavors of red berries, black currants, tobacco, thyme, and that signature garrigue spice that distinctly speaks to the sunny south of France.
The Bottom Line:
Mas de Daumas Gassac is one of the OG pioneers of quality-focused wines from the Languedoc. The estate just celebrated their 40th year of production, and today, the wines are just as important as ever. This bottle is probably the easiest to find on our list, so be sure to grab it if you see it.
ABV: 13.5%
Region: South West, France
Price: $15.99
The Wine:
Plaisance Penavayre's roots date back to 1985, though most impressively, they've been farming all organically since 2006. Today, third-generation Thibaut farms 30 hectares of vines across the steepest terraces of the Fronton appellation.
Tasting Notes:
Based on the Négrette grape, which is known for its dark hue and high-toned aromatics, this signature regional blend is rounded out with Syrah, Gamay, and Cabernet Franc. It's fruity and supple, yet still boasts a signature rustic spice synonymous with the region. Notes of crushed raspberries, hints of cassis, and a touch of anise are balanced by bright acidity, which lead to a long-lasting, savory finish.
The Bottom Line:
France's South West area is frequently overshadowed by its more popular neighbor, Bordeaux, though when it comes to budget-friendly (AKA, sub-$20 bottles), your money will go much farther in this lesser-known area.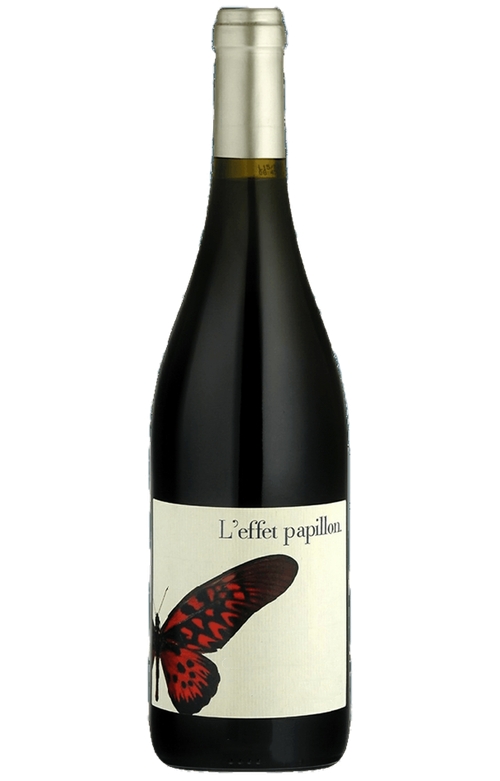 ABV: 13%
Region: Languedoc, France
Price: $16.99
The Wine:
Papillon is Roc des Ange's entry-level line of wines, though make no mistake, these bottles are made with just as much TLC as their more expensive counterparts. The Rouge is crafted from a blend of two of the Languedoc's most widely planted grapes, Syrah and Grenache, which are also the backbone to most Côtes du Rhône reds, too.
Tasting Notes:
This Grenache / Syrah blend pours a stunning ruby hue in the glass, which bursts with bright aromas of jammy black fruits and hints of pepper. The palate is equally lively, marked by flavors of juicy blackberries, plums, and hints of cracked pepper. Think of it like your go-to Côtes du Rhône blend, but likely a little more refined and velvety on the palate.
The Bottom Line:
Roc des Anges produces wines across a variety of price points, though Effet Papillon is their entry-level line. The estate has been farming organically since 2008 and biodynamically since 2011, rendering them a pioneer of responsible viticulture in the Languedoc area.
ABV: 14.5%
Region: Bordeaux, France
Price: $14.97
The Wine:
Of all of Château Peybonhomme-Les-Tours' reds, Les Cousines is by far their most easy drinking. The Merlot from this wine comes from 40-year-old vines and is vinified without any added sulfur. Expect a juicy, extremely approachable expression of the grape that is accessible both in taste and price point.
Tasting Notes:
Merlot is the name of the game here, and this well-made expression from Peybonhomme is seriously delicious. Expect all of the smooth and supple flavors synonymous with the grape—blackberry, blueberry, and raspberry, marked by hints of herbaceousness that lead to a bone-dry finish.
The wine's taut acidity and hints of black pepper render it a no-brainer with a variety of roasted meats and veggies, though we'll let you choose the specifics here.
The Bottom Line:
Although finding budget-friendly Bordeaux is pretty easy, finding quality-forward, sub-$20 Bordeaux that tastes good is pretty difficult. Thankfully, Peybonhomme-les-Tours knows what they're doing. We tend to stick to Merlot-dominant reds at this price point, as the grape tends to be softer than Cabernet Sauvignon, rendering these blends easier to drink in their youth.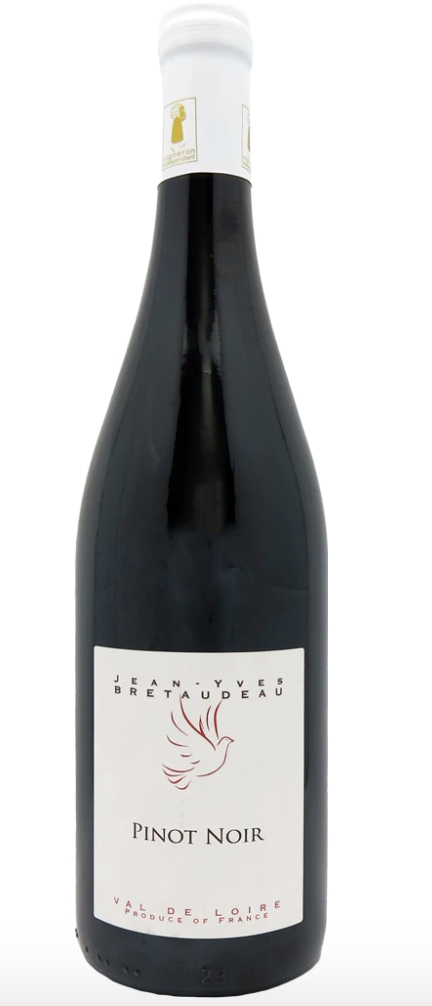 ABV: 12.5%
Region: Loire Valley, France
Price: $14.97
The Wine:
Cabernet Franc may be the Loire Valley's most popular red wine grape, but Pinot Noir is by far its most easily recognized. Contrary to the earthy, long-lived expressions from Burgundy, these more northerly expressions tend to be brighter, more light on their feet, and better for drinking in their youth.
Tasting Notes:
Although Pinot Noirs from the Loire can often lack depth, this medium-bodied stunner from Bretaudeau is a pleasant exception. Expect flavors of black cherry, strawberry, and crushed stones lead to an earthy, well-balanced finish.
The Bottom Line:
Although Burgundy is France's Pinot Noir mecca, we recommend steering clear of most sub-$20 from the region, as they tend to come from mass-produced facilities. Instead, look to responsibly-farmed expressions from the more northerly Loire Valley, where plenty of sub-$20 exist at a good price.
ABV: 13.5%
Region: South West, France
Price: $18.99
The Wine:
If you love rustic reds, this classic French Malbec is for you. Think of your best Parisian bistro memories and the carafe of semi-chilled red that was served with your meal. That's exactly what Clos la Coutale embodies.
Tasting Notes:
This savory bottle of red is all things dark, tangy, and rustic. Notes of black currants, blackberry, potting soil, and used leather create a big-boned, flavor-packed palate marked by bracing acidity and grippy, prominent tannins. This is a pretty big bottle, so make sure something equally hearty is on your plate.
The Bottom Line:
Malbec is frequently associated with Argentina, but its roots are actually found in France's South West area. Give this benchmark expression from Clos la Coutale a go for a rustic, full-bodied expression of the grape in its OG form.

ABV: 13%
Region: Provence, France
Price: $15.97
The Wine:
Crafted from a blend of Syrah, Grenache, Cabernet Sauvignon, Syrah, and Carignan, this mixed bag of red varieties works together in the best possible way. More recent vintages have actually used less Cabernet Sauvignon, which renders the wine softer, smoother, and more easy to drink young—AKA, like right now.
Tasting Notes:
Gourgonnier's Rouge may just be the biggest crowd-pleaser on the list, in that it's juicy and fruit-forward enough to please Cru Beaujolais fans, yet maintains the depth and concentration that Cabernet lovers consistently seek out. Flavors of crushed raspberries, red cherries, dried herbs, and sandalwood beautifully collide on the wine's well-balanced, seamlessly integrated palate.
The Bottom Line:
Most of Provence's street cred comes from regional rosé, though well-crafted red blends equally merit attention. This accessible pick from Mas de Gourgonnier checks all of our boxes: it's budget-friendly, it's easy to find, and it's extremely tasty to drink. Win-win.
ABV: 13.5%
Region: Loire Valley, France
Price: $16.99
The Wine:
We said it before and we'll say it again—when it comes to quality-to-price ratio bottles, France's Loire Valley may just be the best region in the country—if not the entire world—for finding delicious, easy-drinking bottles at accessible price points. Who's Mary Taylor, you may ask? More on her below.
Tasting Notes:
This unique blend of Gamay, Pinot Noir, and Cot (that's the local term for Malbec) adds a variety of flavors and weights to this pleasantly balanced bottle. The wine's earthy red fruit flavors and ample amounts of tangy acidity are attributed to its higher percentage of Pinot Noir, which is beautifully balanced by the wild berry, black currant, and violet notes brought by the Cot (pronounced koh). The wine ages for 18 months in a neutral barrel prior to release.
The Bottom Line:
If you think you recognize the Mary Taylor name from a different region, worry not, you're not going crazy. After working in the wine industry for a number of years—and noticing a big gap in the quality-focused, budget-friendly wine sector—Mary Taylor founded her eponymous company to highlight family producers and delicious wines for a number of reasons, most importantly, at an accessible price point. This particular bottle hails from the 28-hectare Jourdain estate, which has been run by Sophie Siadou and her partner Francis Jourdain since 1990.
ABV: 12.5%
Region: Beaujolais, France
Price: $16.99
The Wine:
Forget the subpar Beaujolais Nouveau bottles of yesteryear. Today, cru-designated (and village-level bottles, like this one) are where it's at. Most wines, including this one, are vinified using a technique called carbonic maceration, which allows fermentation to start within non-crushed berries as opposed to juice.
The result? Fresh, fruit-forward wines that come to life when served with a chill.
Tasting Notes:
Dupeuble's village-level Beaujolais is a quintessential expression of what the region is all about. It's all things juicy red fruit, sweet spice, and hints of refreshing citrus rind. Tons of tangy acidity keeps this wine light on its feet and also render it best enjoyed with a slight chill.
Fair warning, this may be your new favorite bottle of red.
The Bottom Line:
Responsibly farmed, vinified with a low intervention mentality, and above all, delicious (AND for less than $20 a pop?) It's no surprise that Domaine Dupeuble's Beaujolais finds itself at the top of our list. This OG industry favorite can seriously hold its own against a ton of wines that go for twice its price—fair warning, this may just be your next go-to house red.