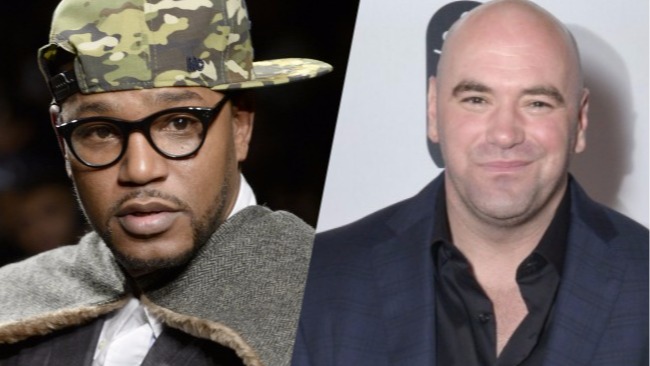 Cam'ron is about his paper, as Dana White and the UFC will soon be finding out. To celebrate the UFC finally coming to New York after the state's 19-year ban on MMA was lifted earlier this year, the UFC used one of Killa Cam Cam's songs to promote UFC 205. Too bad they didn't ask for permission or pay, according to the rapper.
The Dipset leader is claiming that Dana White failed to holler at him about using his 2002 NYC anthem "Welcome To New York City" in promo commercials for UFC 205 that featured the big Conor McGregor vs. Eddie Alvarez fight. And for that, he's getting his lawyer involved.
"You've been using my song all week to promote the Conor McGregor fight at Madison Square Garden," Cam said in an Instagram video that also threatened Love and Hip Hop producing for adding him in their recently released super trailer. "The song 'Welcome To New York City' featuring Jay Z, off my album Come Home With Me. One again, nobody reached out to me."
Cam attributed the oversight to the UFC being unaware of how he does business, adding, "I guess it's nobody's fault because it's the first time both of these companies are doing business with me and somebody should've told them how I get down. We'll be reaching out tomorrow. Me and my lawyer."
Currently, the UFC's promo video featuring Killa's song has been made "private" on YouTube. Doubt that matters now because what's done has been done and Cam wants his money.